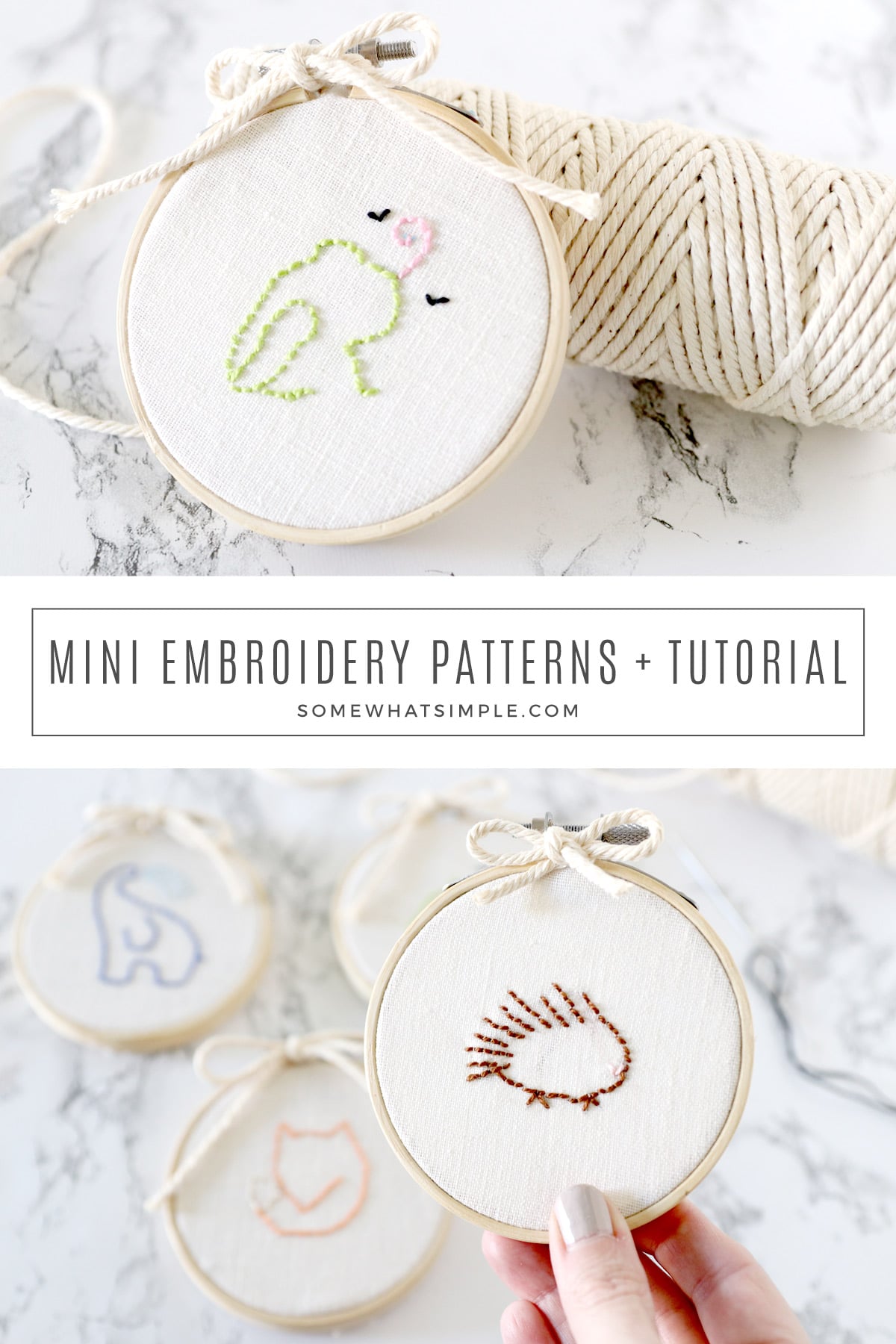 9 free patterns and instructions for simple embroidery designs that are absolutely perfect for kids and beginners.
Here are a few more projects we think you'll enjoy – Hanging Planter from a Colander, 12 Handmade Doll Tutorials, Seasonal Blocks, and How to Emboss.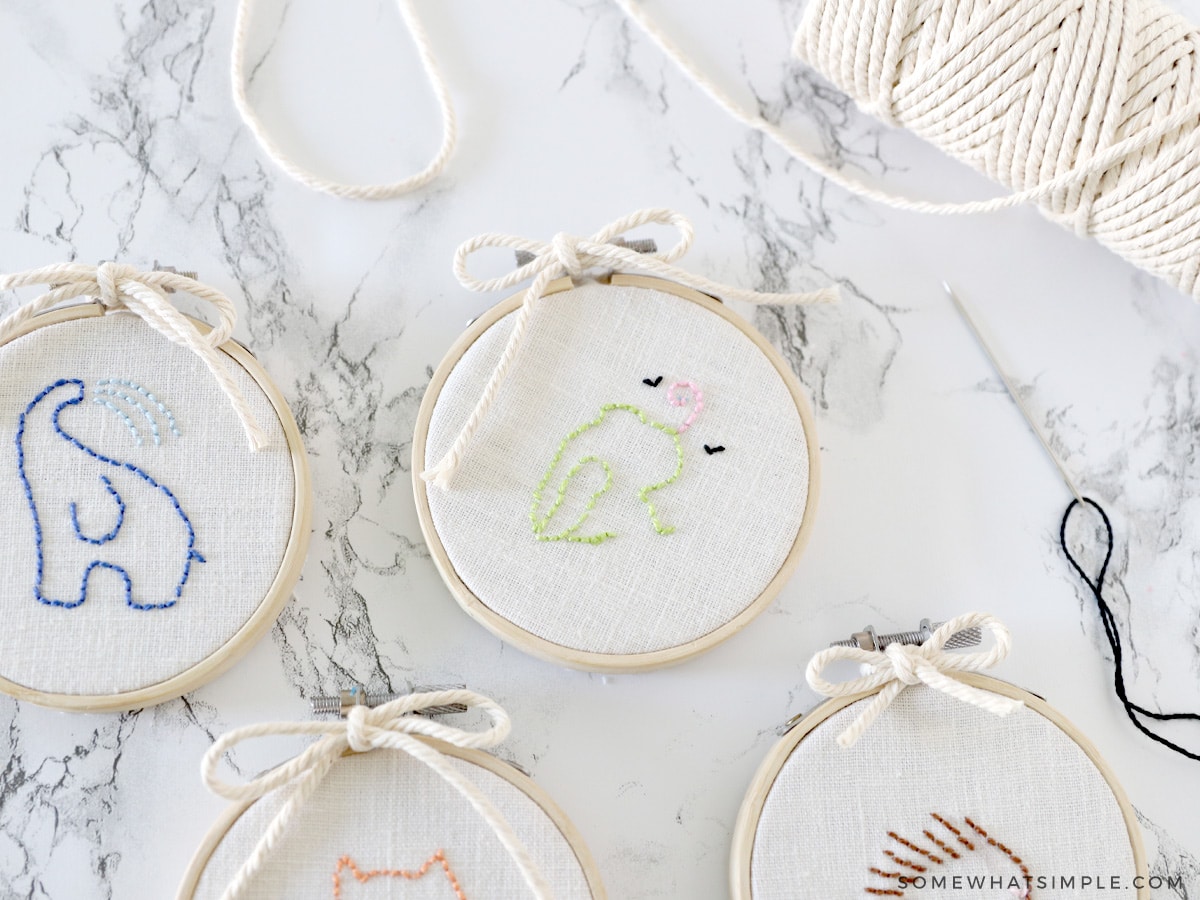 Easy Hand Embroidery
The art of simple embroidery is the perfect way to captivate your "crafter in the making!"
We created darling designs and easy-to-follow patterns that will encourage creativity, concentration, and the feeling of accomplishment! Our simple designs are the perfect activity for kids approx. 8 years old and up.
But this fun artwork isn't just for the beginner youth. This handy craft is perfect for anyone looking to see a design come to life! It's a great way to relax, practice hand/eye coordination and simply enjoy a timeless pastime! It's a great alternative to media for both kids and adults.
Threading needles, tying knots, and using scissors are involved so supervised help is encouraged until both you and your artist feel comfortable. Here's how to get started –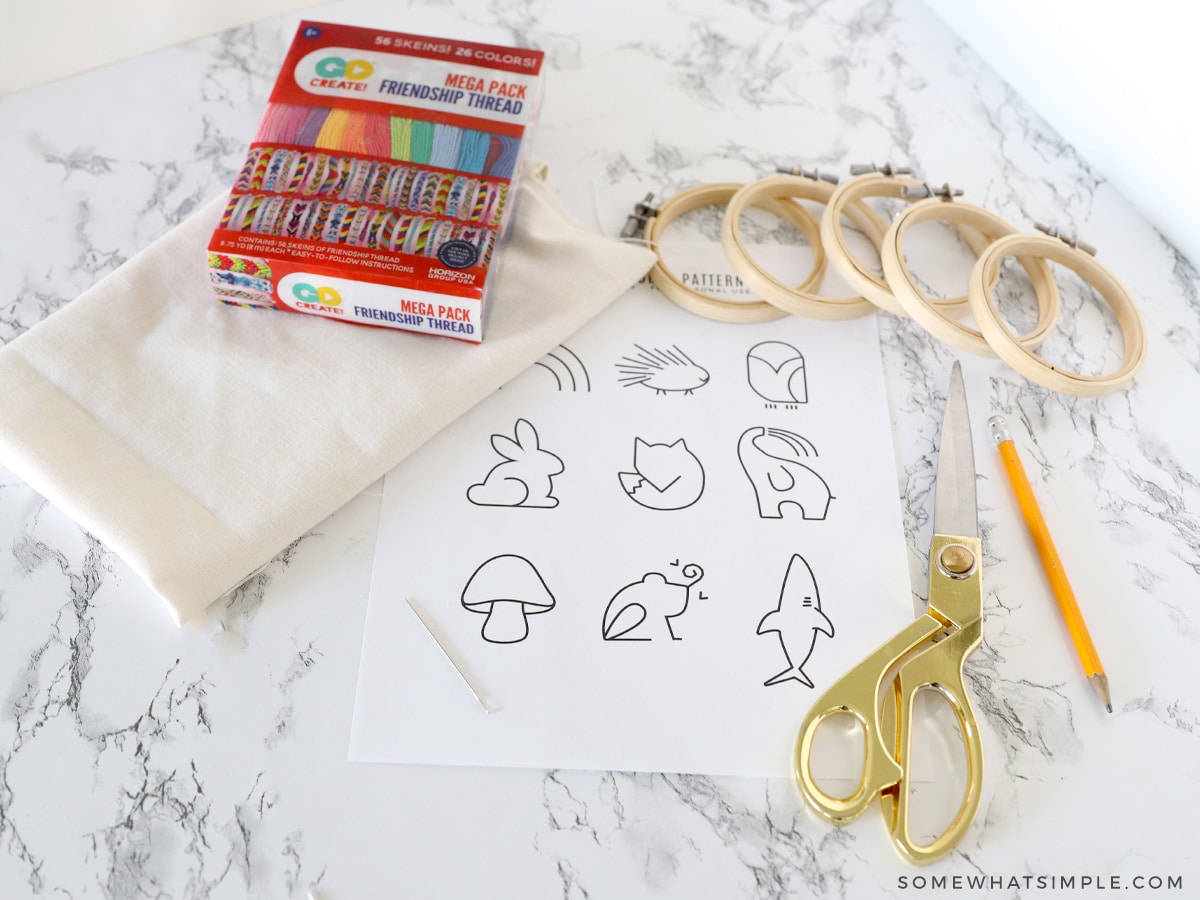 Embroidery Tutorial
Everything you need to create a handmade work of art…
SUPPLIES –
muslin fabric
wooden embroidery hoop
embroidery patterns (download below)
pencil
embroidery needle
embroidery floss/ thread in colors that coordinate with your design
scissors
twine/ ribbon – optional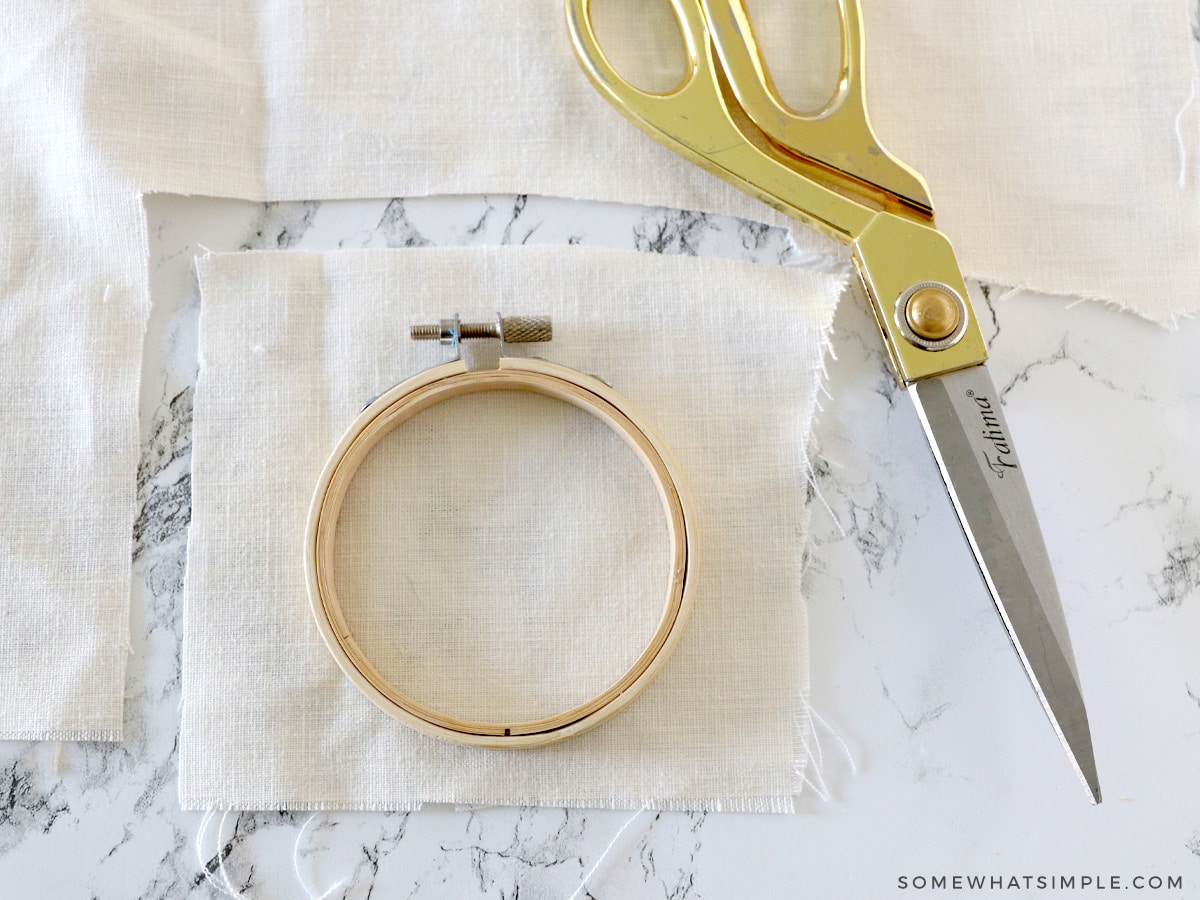 DIRECTIONS –
Cut a piece of fabric so that it is about 1-inch bigger than your embroidery hoop on all sides.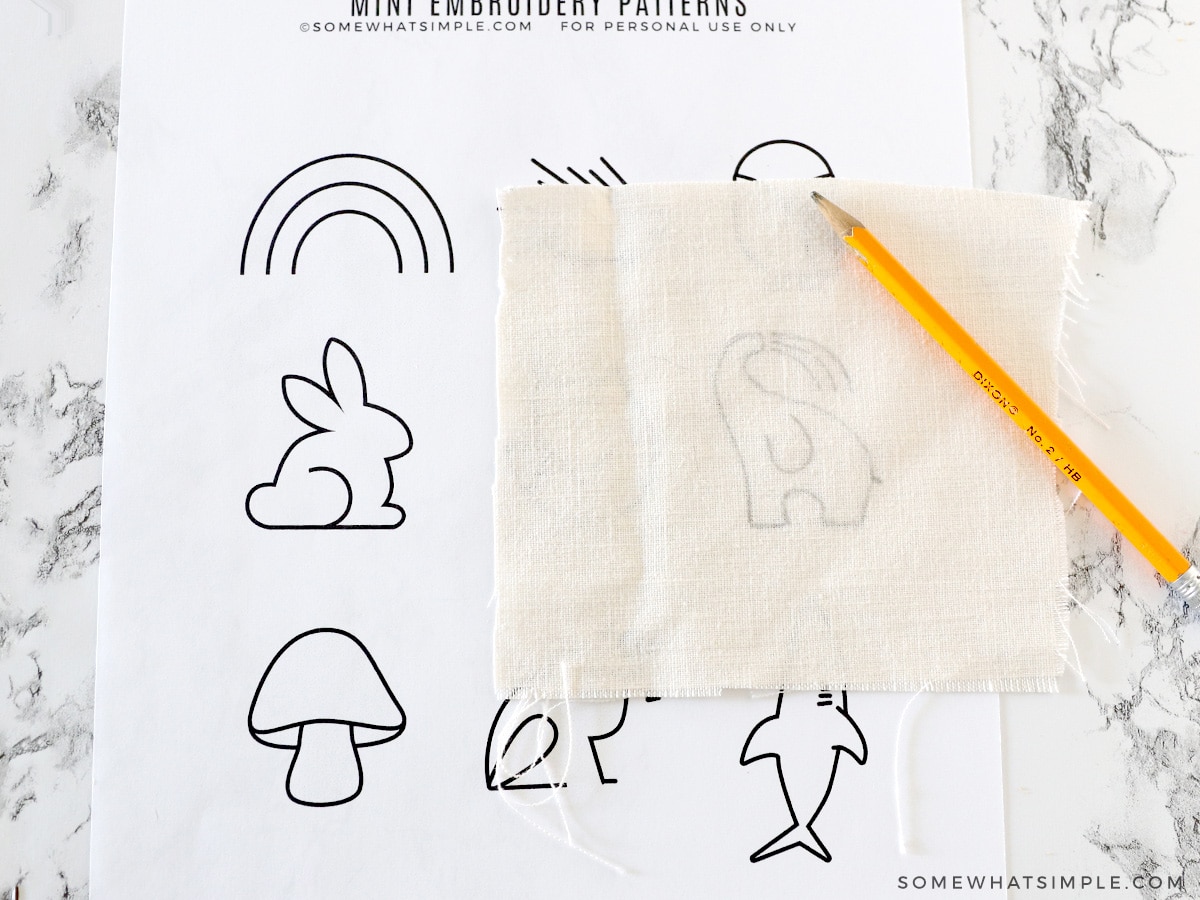 Trace your design onto your fabric with a pencil.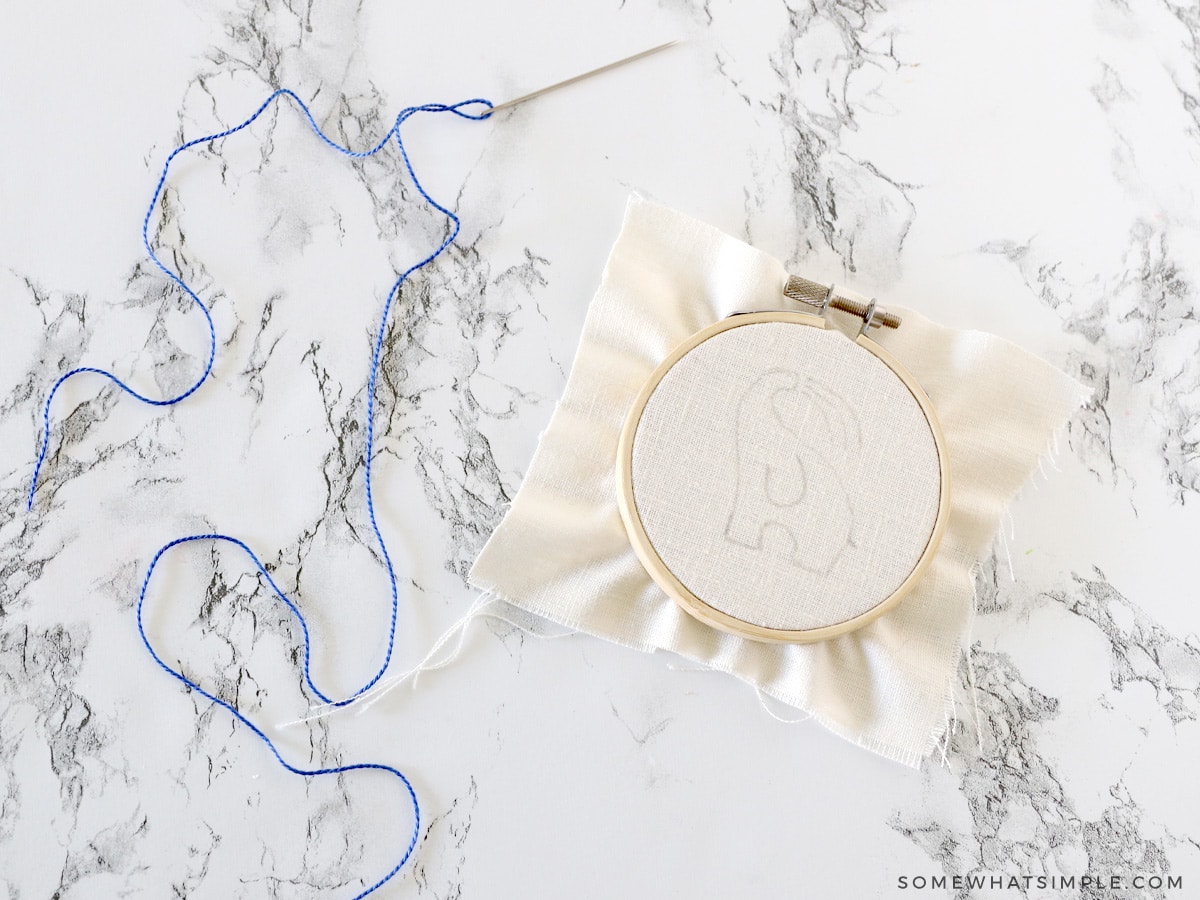 Put your fabric into the embroidery hoop so it is nice and tight.
Thread your first color of embroidery thread into a needle and make a small knot at the end. Starting on the backside of your fabric, pull your thread through the fabric where your design starts.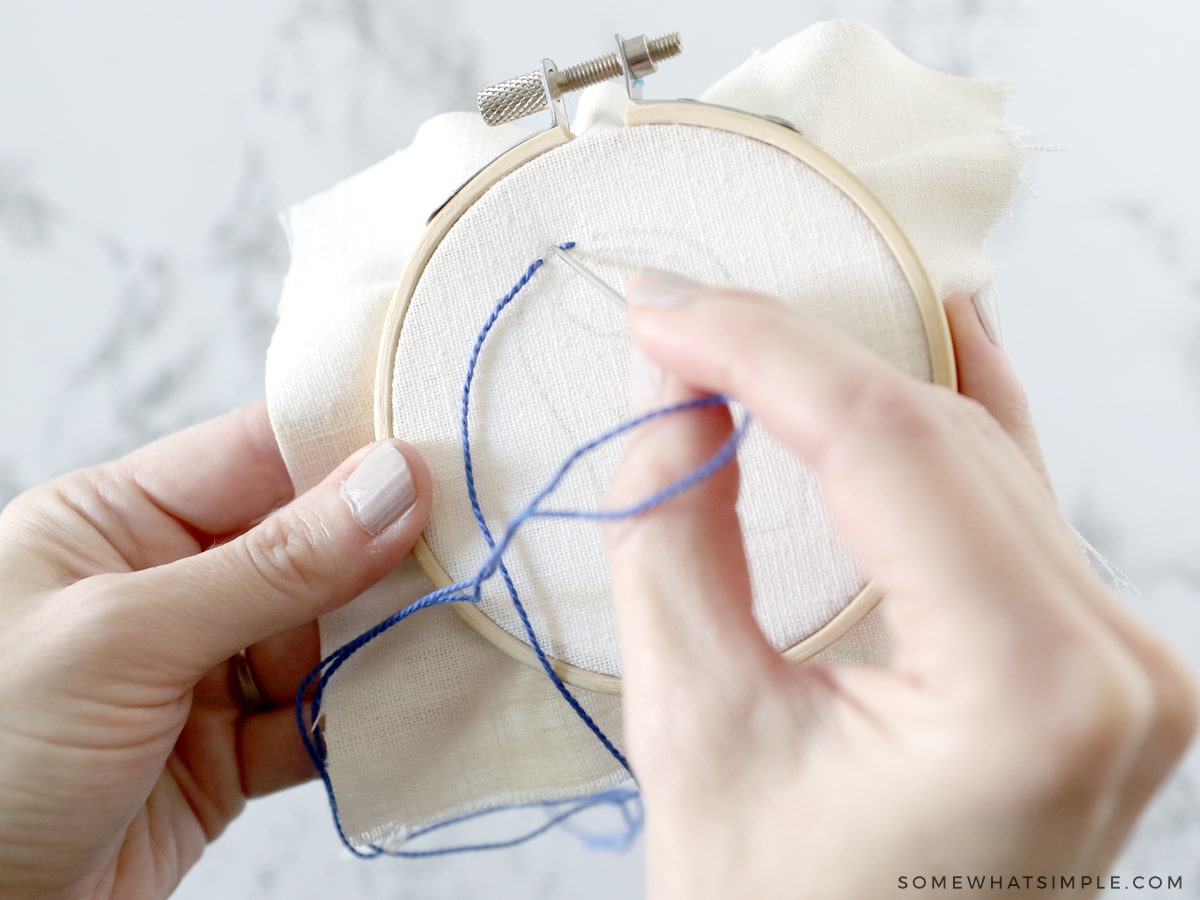 Stitch along the hand-drawn design, leaving a small space between each stitch.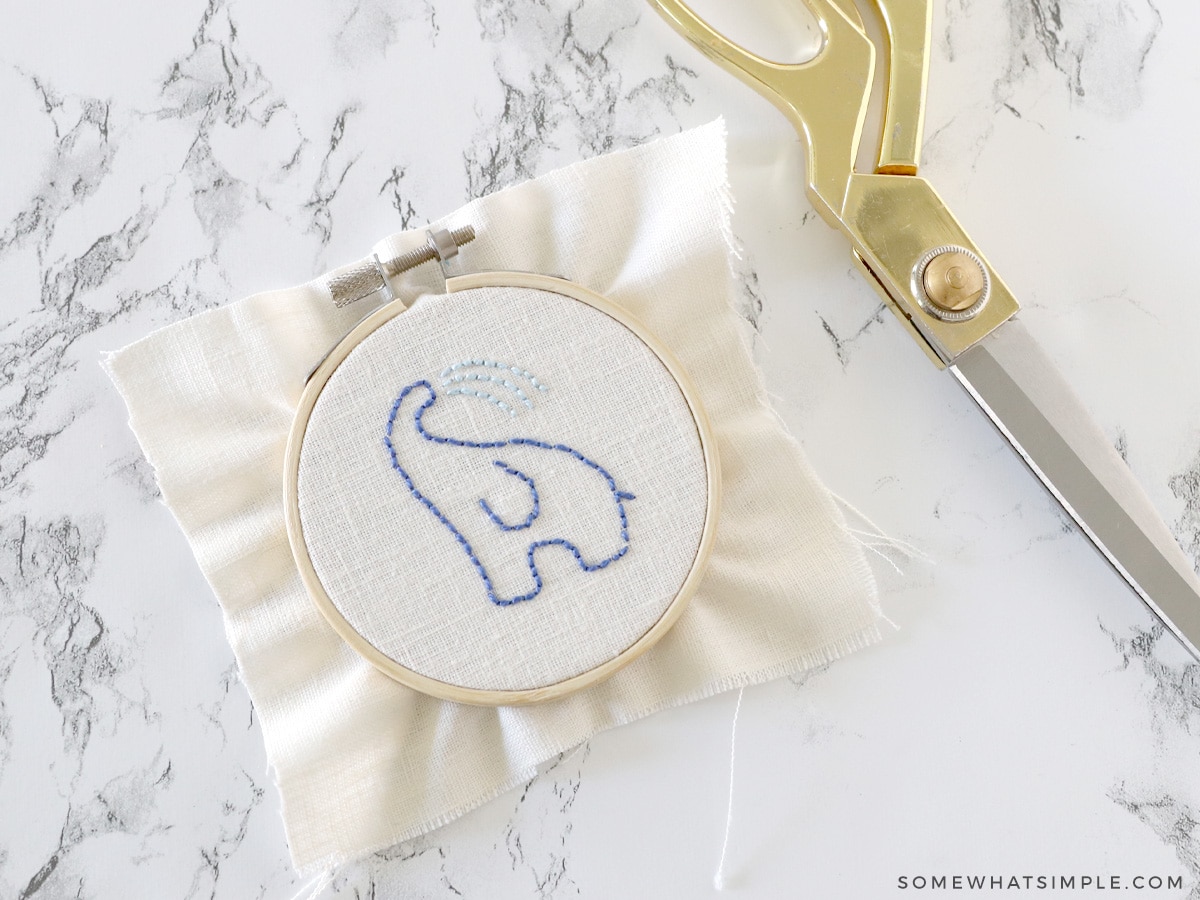 Cut the excess fabric around your embroidery hoop.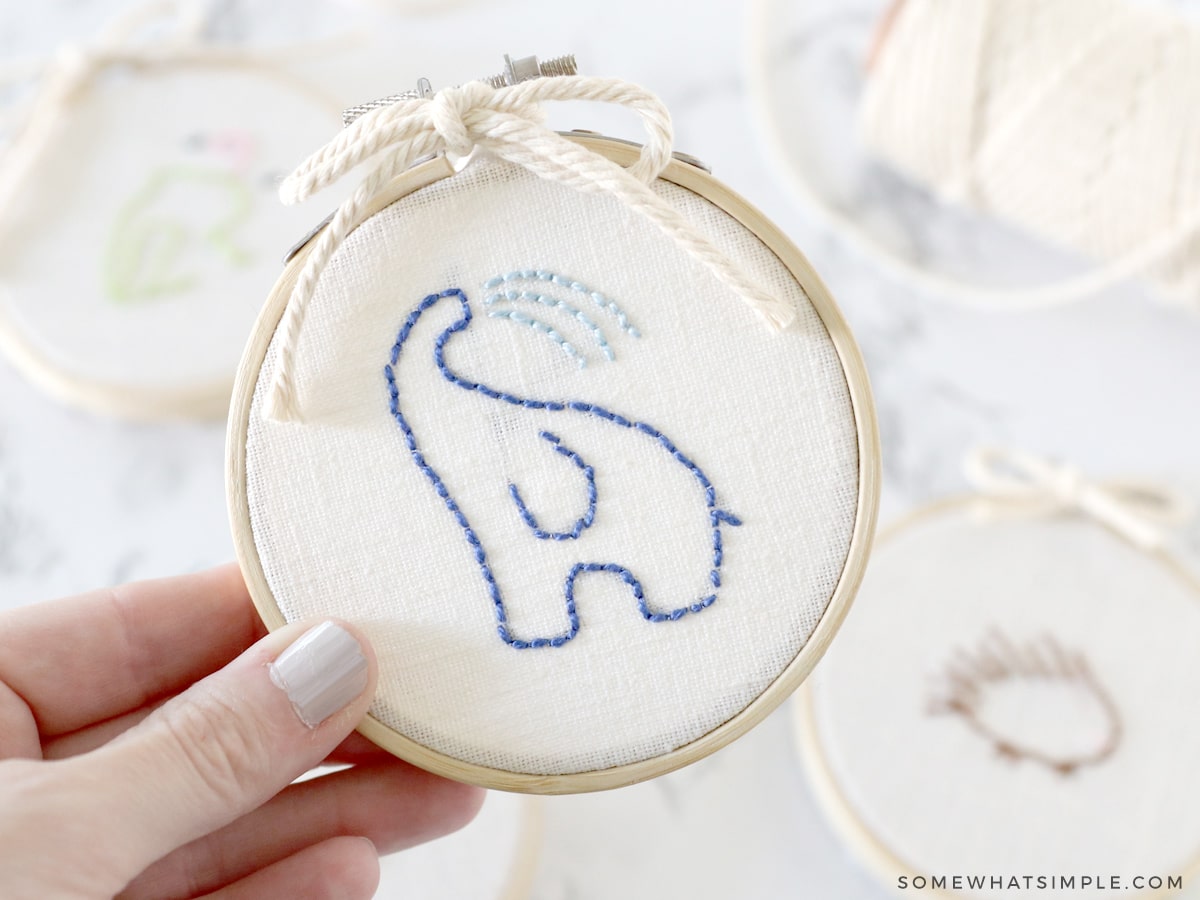 Embroidery Display Ideas
Add a small bow with ribbon or twine to finish it off, or you can put your finished embroidery project in a frame. This is a fun way for your little crafter to see their work on display.
Hang them with other artwork and decor on your walls to create a beautiful vignette.
You could also use our embroidery patterns on t-shirts, pillow covers, jeans, bath towels, etc.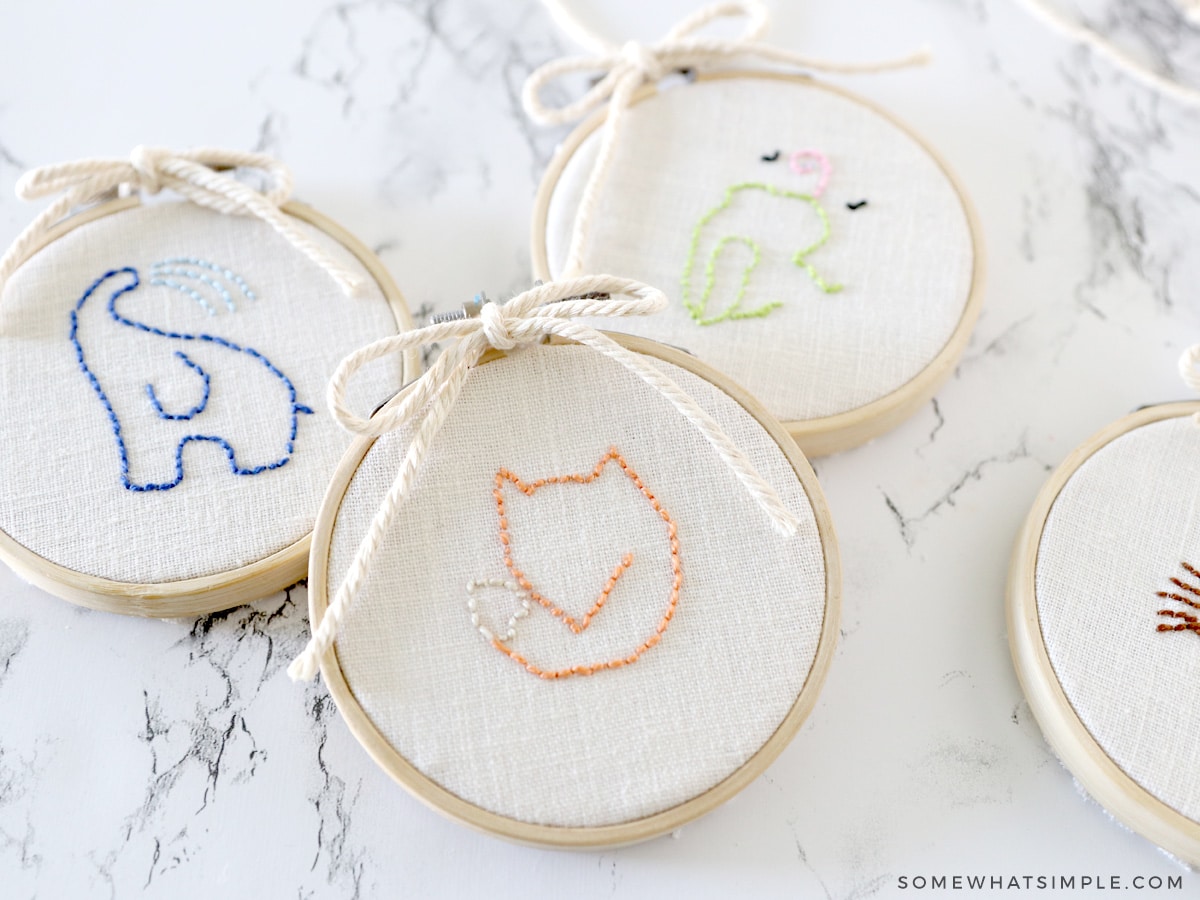 Free Embroidery Patterns
Download our PDF patterns by entering your name and email address in the form below.
Replace the iPad and electronics on your next road trip or airplane ride with a creative alternative!