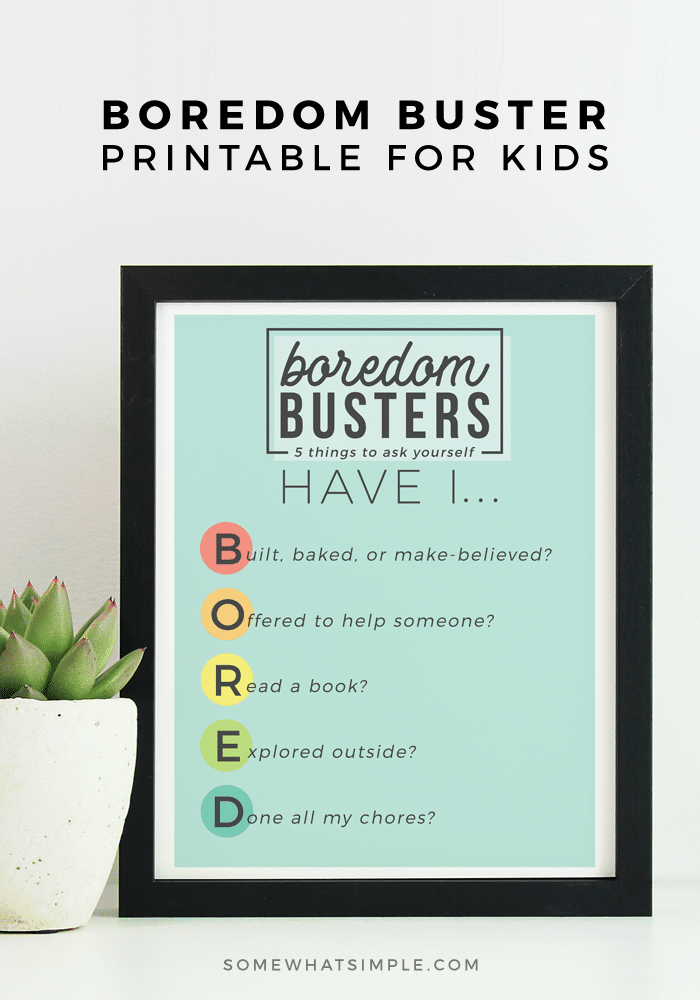 Our free B-O-R-E-D Printable provides 5 things to do when boredom strikes! No more wondering what to do when you're bored this summer, or anytime of the year!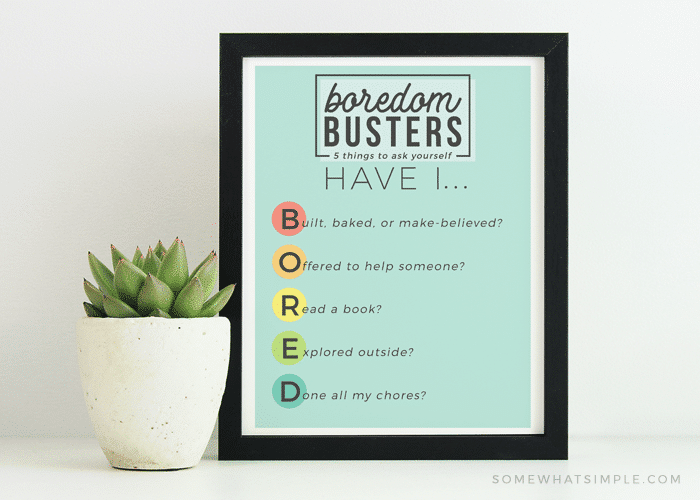 Solution to Summer Boredom
Our second week of summer has been great so far. I really enjoy having my kids home during the day, and it's nice having the option to plan and do whatever we want. But I kind of have a love/hate relationship with lazy summer days-
I love sleeping in, I love lounging in my pajamas, and I love not having a school schedule to stick to. (Plus, not having homework each weeknight is pretty much icing on the cake!)
But I hate wasting a day being unproductive, I hate how messy my house gets when we're home all day, I hate when kids fight over silly things and I hate when they ask to eat every 20 minutes just because they are bored!
Summer Sanity Savers for Mom
One idea I decided to implement this year to help tackle summer boredom and days of laziness is this fun BORED acronym printable.
In my home, we call this "The-Chart-That-Must-Be-Complete-Before-X-Box-Is-Turned-On". This nifty little printable is a great way to offer some variety to your summer days. No more screen-time all day, every day.
…Because lazy summer days are great, but lazy summer months make me want to pull my hair out! 😉
Here is how it works –
What to do when you're bored
Materials Needed –
free B-O-R-E-D printable (download below)
frame (optional)
Directions –
Download, print and frame the BORED printable.
Display it where your kids can see it.
Encourage them to do 1 or more of the ideas mentioned, either if they are bored or as an incentive before they turn the electronics on.
…so simple!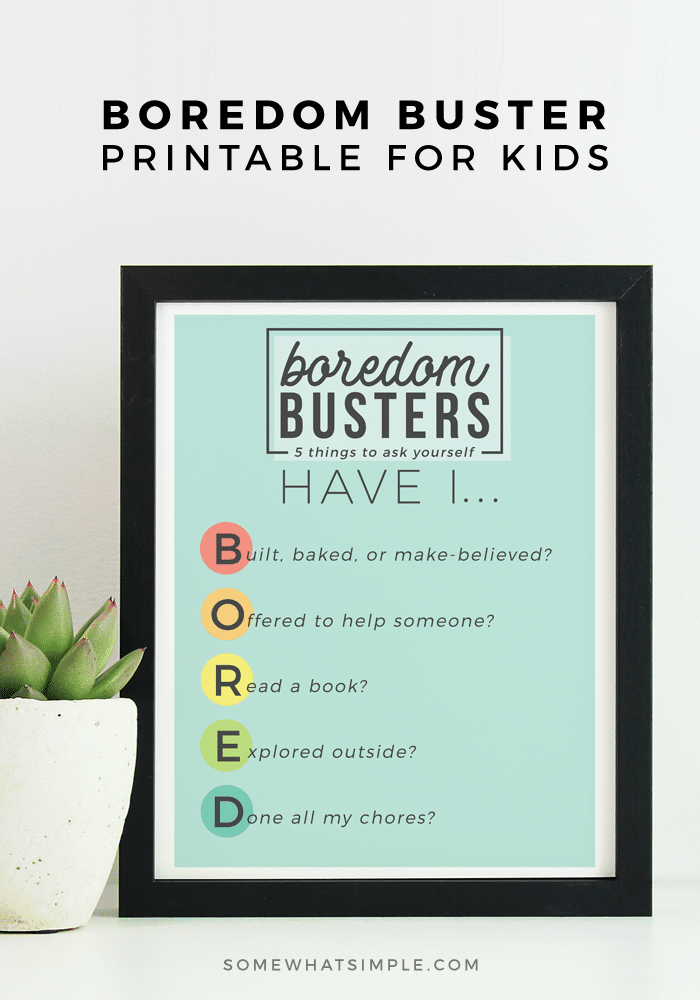 We have even more Boredom Busters for Kids. Take a look –
Ready to Make Your Own?
How do you tame the summer craziness?
Do you have a favorite summer tip you'd like to share?