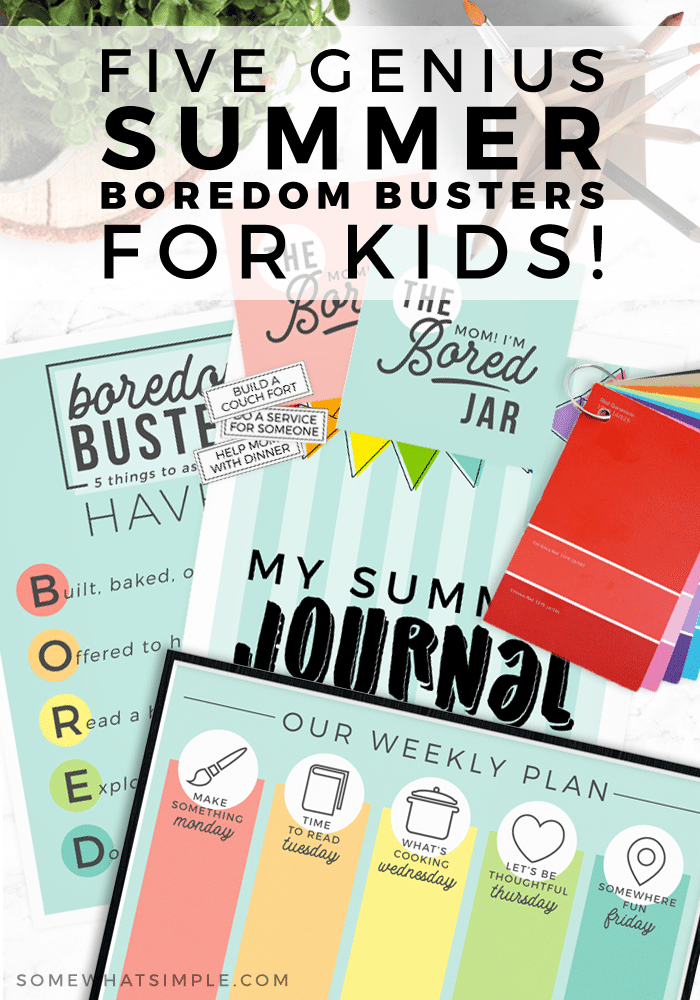 5 fun Summer printables jam packed with fun and useful boredom busters! Get ready to have the best summer yet!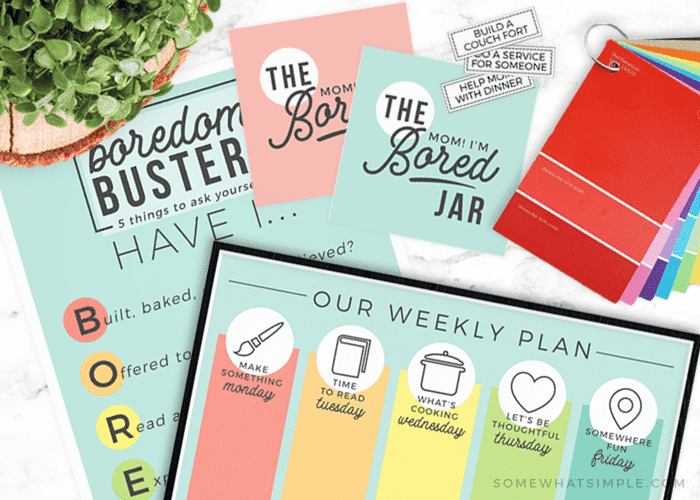 The BEST Summer Printables + Activities
Yay! The kids are out of school and it is time to have some fun! We are hooking you up with EVERYTHING you need for a meaningful, productive and memorable Summer. Here are 5 favorite summer printables and activities we know you'll love, all in one place!
Here is a short video with some fun details –
(All ideas shown in the video are linked below.)
Favorite Summer Printables

1. Mom I'm Bored Jar
Keep summer boredom at bay with the "Mom I'm Bored" Jar! Grab a jar and fill it with our printable boredom buster activities. Some activities are fun, some of them are not, so before your kids decide to have you entertain them, they really need to decide if its worth it or not! They might get "Make cookies with Mom", or they might get "Pull weeds."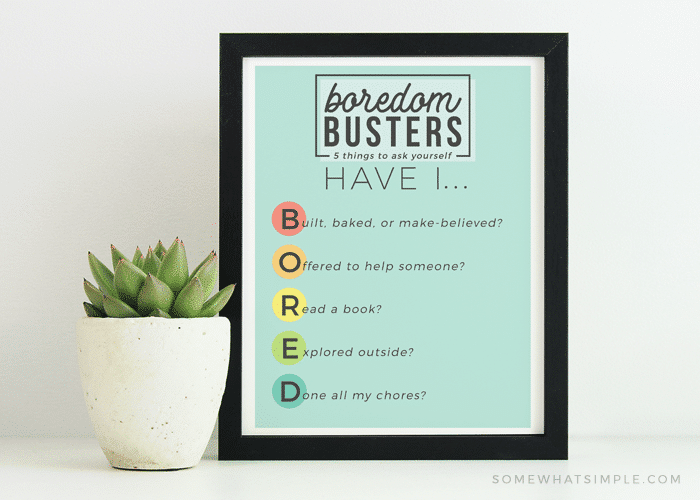 2. B-O-R-E-D Acronym Printable
In my home, we call this "The-Chart-That-Must-Be-Complete-Before-X-Box-Is-Turned-On". This nifty little BORED printable is a great way to offer some variety to your summer days. No more screen-time all day, every day. Lazy summer days are great, but lazy summer months make me want to pull my hair out! 😉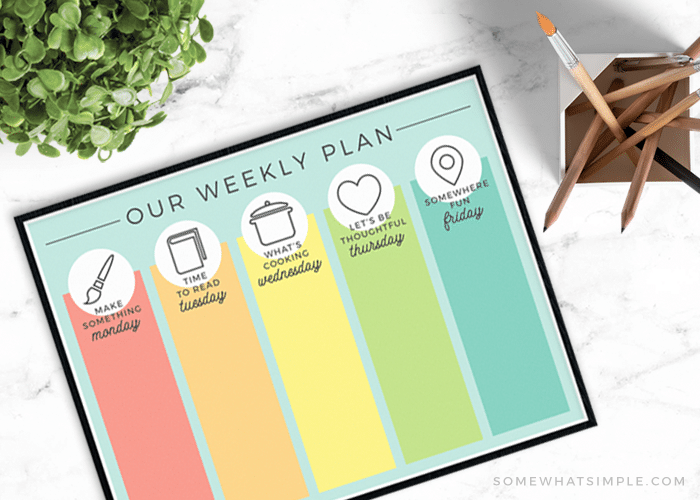 3. Printable Summer Schedule
We've used this printable Summer Schedule every summer for the past several years. It gives the kids something to look forward to each day and it definitely adds variety to our week!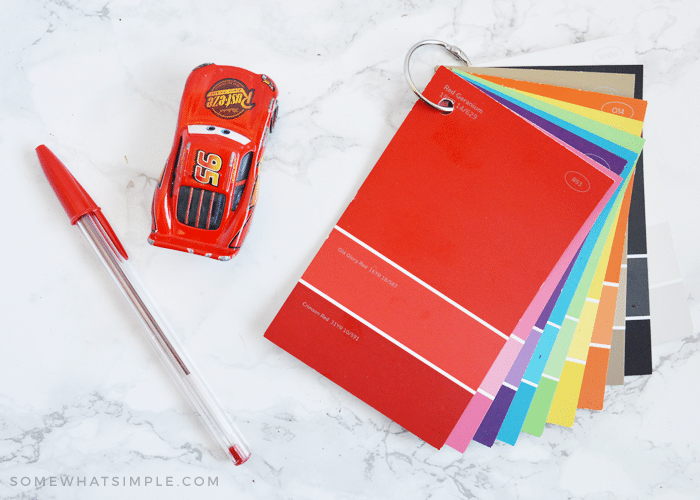 4. Paint Chip Scavenger Hunt.
No printable needed for this Paint Chip Scavenger Hunt! Just make a stop at your local paint or hardware store, grab a few paint chip samples, and get ready for some indoor or outdoor fun!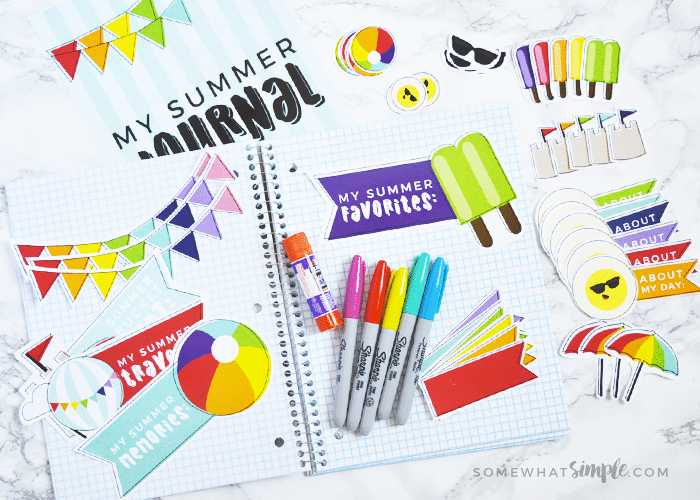 5. Summer Journal
This Summer Journal Kit is the PERFECT way to encourage writing skills while creating a little keepsake of everyday activities and fun adventures!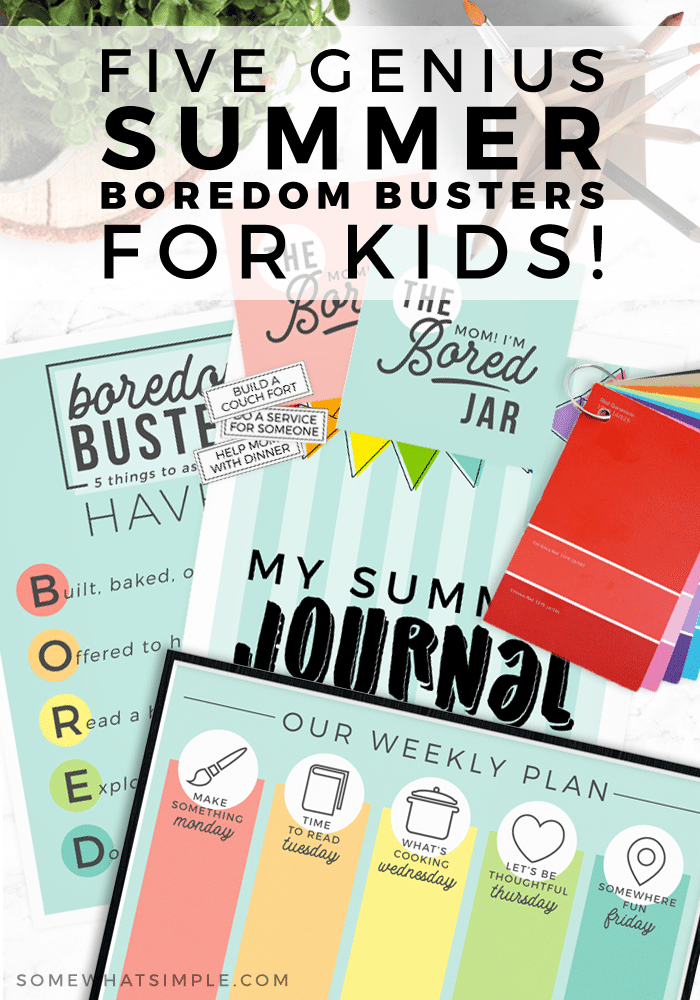 If you're joining us from Facebook or Instagram Live, here is a link to the Beach Bucket we featured! 🙂
WHEW! So there you have it. Pretty much everything you could ever need to create the best summer ever. We CAN'T WAIT for you to get your hands on our favorite printables.
Leave us a comment and let us know if you're using any of these ideas – we'd love to hear from you!
HAVE A GREAT SUMMER!