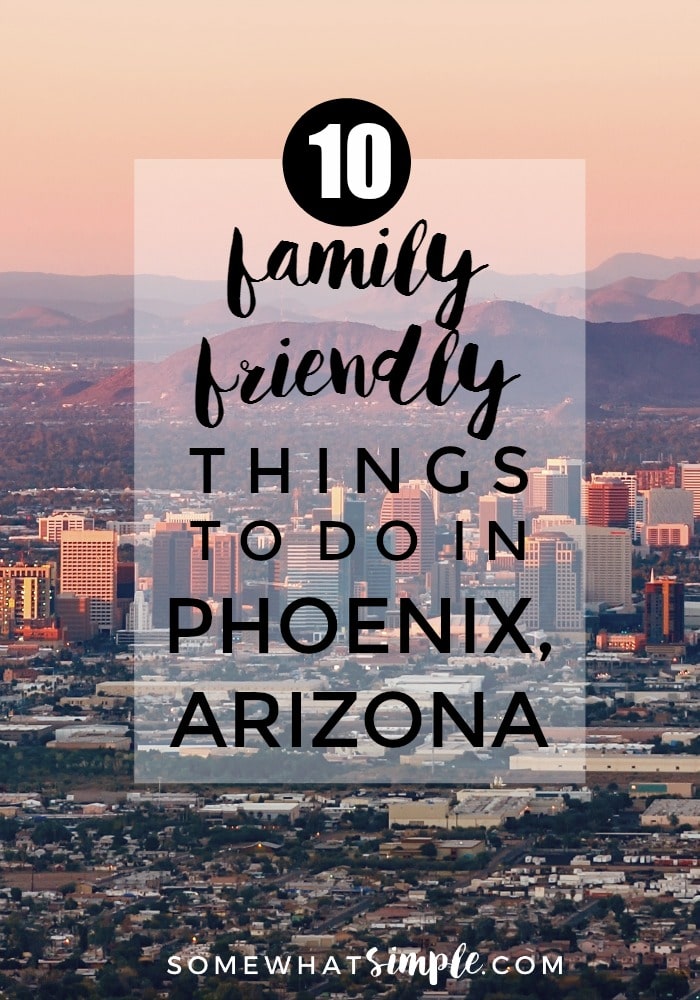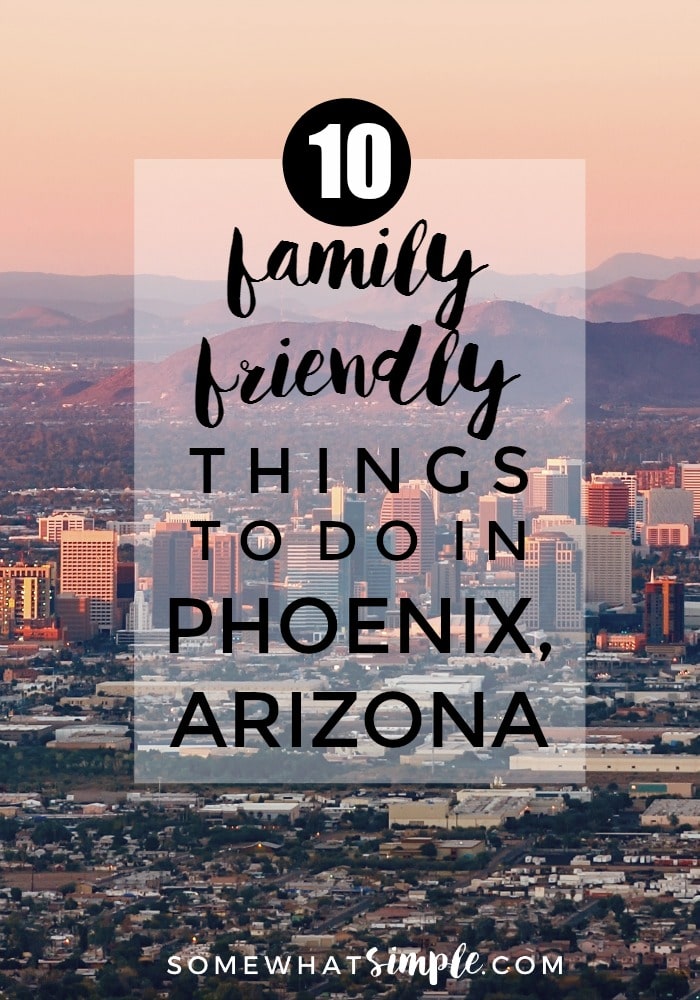 As a mom of 5 kids (ages 3-14), I have the opportunity (and responsibility!) of finding fun things for our family to do, together. And while we definitely do enjoy traveling the world and exploring new cities, sometimes the best memories can be made right in your own backyard!
Things to Do in Phoenix, Arizona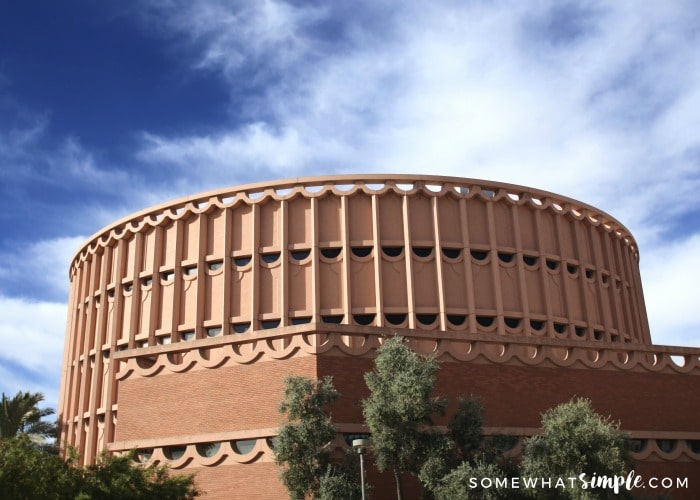 1. See a show at Gammage –
The best of Broadway right in the Valley of the Sun! Our family has seen multiple shows at Gammage and I've NEVER been disappointed! Tickets and show information HERE.
2. Play & Learn at the AZ Science Center –
A 4-story hands-on arena with live demos, a planetarium & an IMAX theater. We used to have annual passes to this and it was so much fun! Website HERE.
3. Hike Camelback Mountain –
Hiking this 2,704 foot mountain in the middle of the valley is a perfect outing for a family! It's a quick hike that isn't too strenuous with amazing views of the entire Phoenix valley! Details HERE.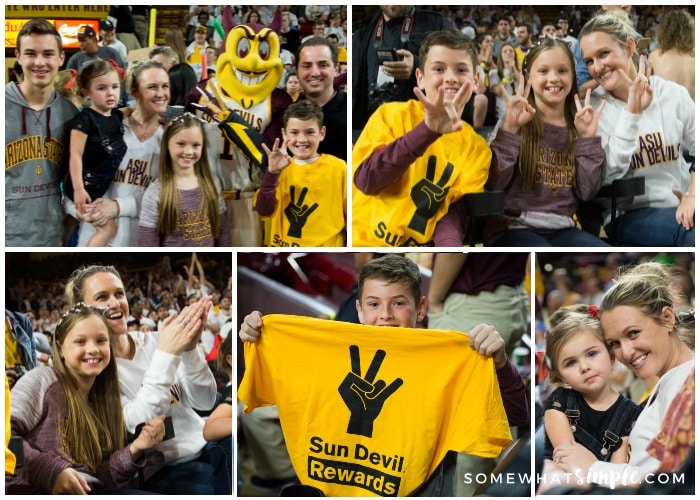 4. Attend a College Game –
Swimming, football, basketball and more – the ASU Sun Devils always have something exciting going on! Our family recently went to the ASU vs. UCLA basketball game and we had a blast! Special thanks to #SunDevilRewards app for the courtside seats! The night was unforgettable! ASU athletic schedule and information HERE.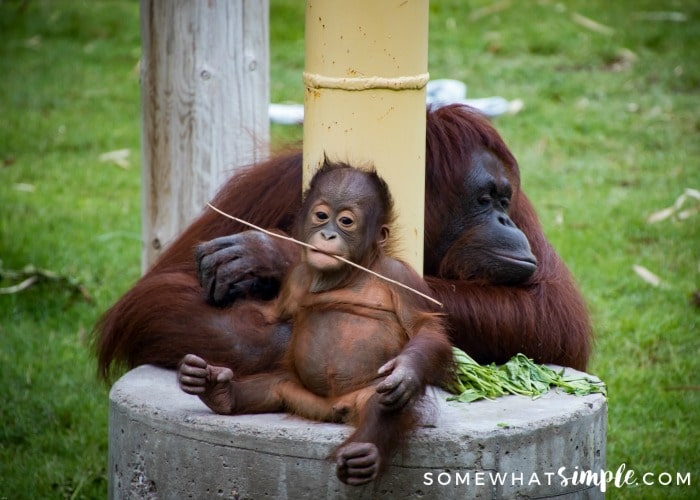 5. Visit the Phoenix Zoo –
This zoo is amazing! 125 acres of animal exhibits is not something you'd expect to see in the middle of a big city but it really is a cool backdrop! They have a children's area & petting zoo that my kids LOVE. My favorite spots are the Orangutan and Monkey exhibits – I can sit there and watch those animals all day! Visit the zoo website HERE.
6. Play at Castles and Coasters –
If you're looking for mini-golf, go-kart rides, roller coasters & more, this family-friendly destination fits the bill! Website HERE.
7. Visit Wrigley Mansion –
Take a tour of this elegant mansion built by William Wrigley, Jr., in 1929. Info Here.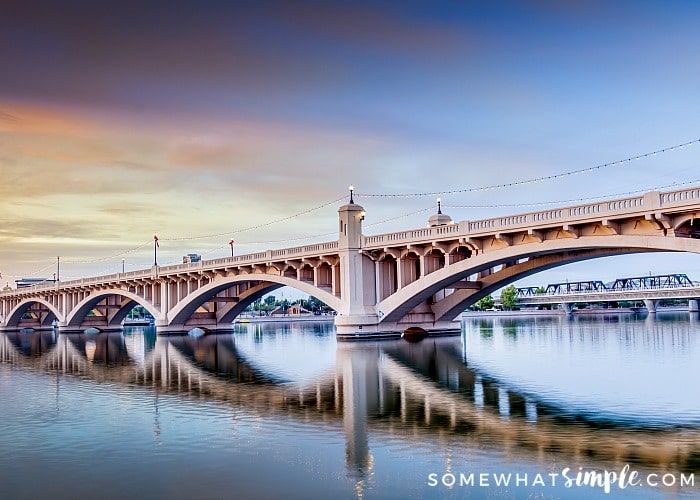 8. Visit Tempe Town Lake –
This lake is Arizona's second-most visited public attraction. It is more than 2-miles long with a system of paths that allow people to walk, jog, bike, boat and more! Details and directions HERE.
9. Make a Splash at Wet n' Wild –
You didn't think we'd make a whole list of things to do in the dessert and not include a fun waterpark, did you? This family-friendly water park has more than 30 attractions, including slides, play areas and a lazy river. Ticket and hours of operation info HERE.
10. Tour Mystery Castle –
This is the one place on this list that I've never been, but I've heard great things about it and would love to take the kids exploring here soon! It is a mansion in Phoenix that was created by a father for his daughter. It is made from stone that has 18 rooms, 13 fireplaces, and many other unique characteristics! Tour info HERE.