If your family loves hockey like mine does, you will love this outdoor water knee hockey rink.  This easy tutorial will help you create hours of outdoor fun for your future NHL stars!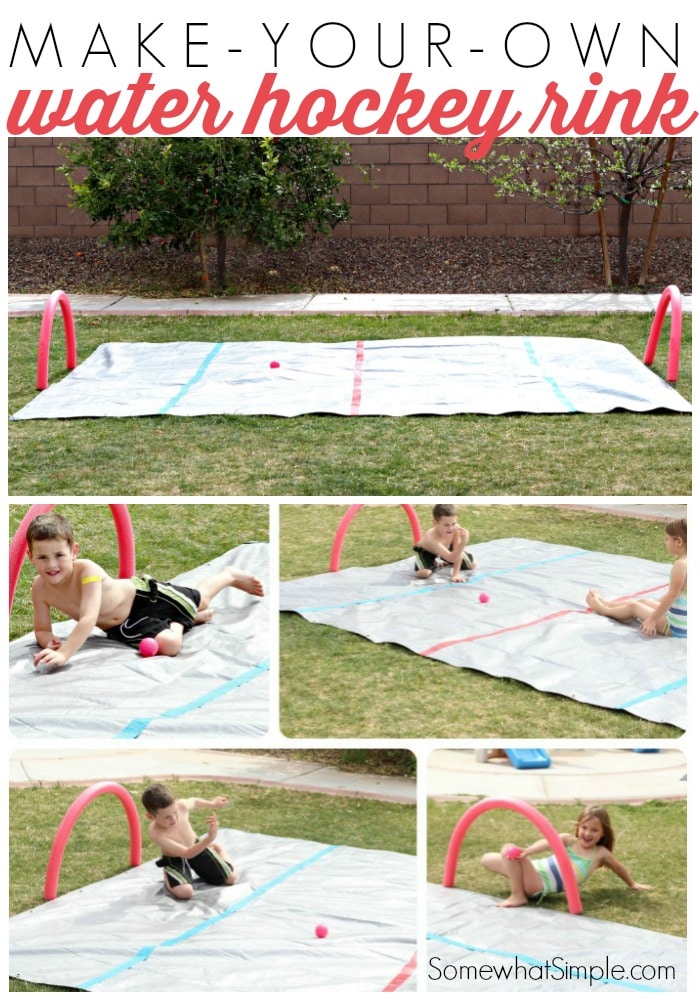 My kids are HUGE hockey fans. They LOVE the NHL and they love to play hockey in any form- on or off skates, indoors or outdoors… they play it nearly every day! So when I came up with this fun Water Knee Hockey Rink, I pretty much won the "Mom of the Year Award." This project took me less than 30 minutes to put together and cost less than $5. (Budget $20 if you need to buy your own tarp.) Here is how I made it: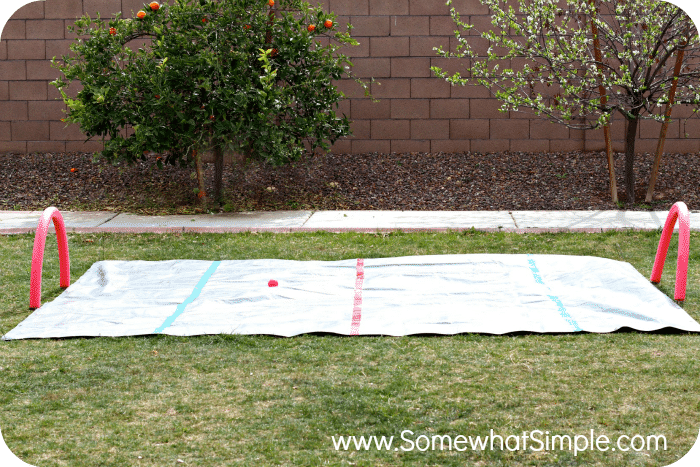 WATER KNEE HOCKEY RINK
Materials Needed:
1 Big Tarp *Mine was 12 feet long
Stakes to keep your tarp down (I used stakes from our croquet game)
2

Foam Pool Noodles

1 Wooden Dowel, split into 4 equal parts. *You can just break them in quarters

Duct Tape

*I used red and blue tape to resemble the lines on an ice hockey rink
Set Up: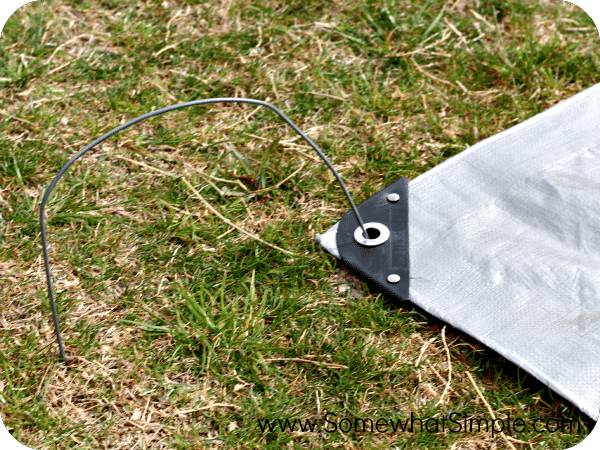 1. Stake your tarp to the lawn so it doesn't blow away or move around during the crazy movements of the hockey game.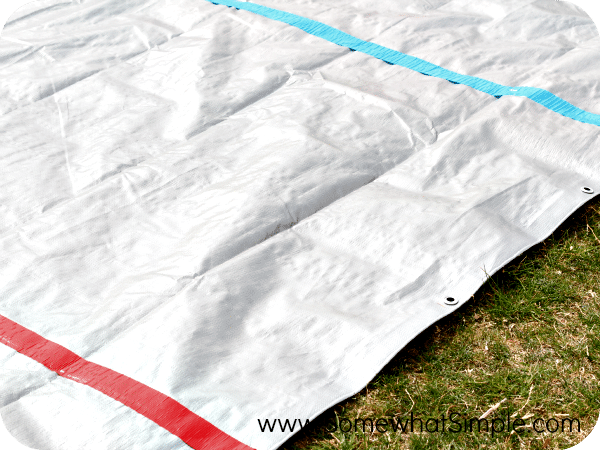 2. Tape off your rink using your duct tape. (One red line in the center, 2 blue lines between the red line and each goal.)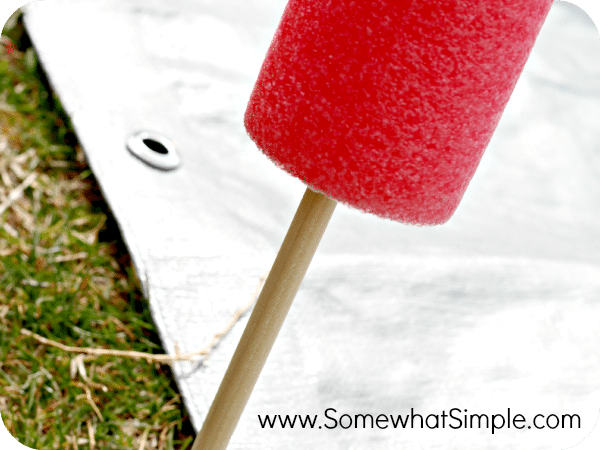 3. Stick 1 piece of your dowel into each end of your pool noodles, then stick the other end of the dowel into your lawn.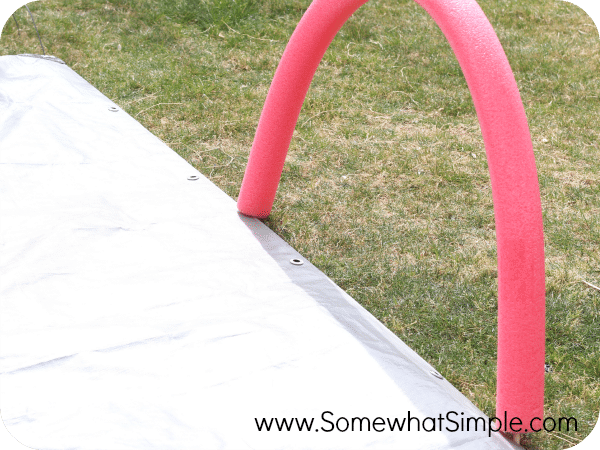 4. Bend your pool noodle to form your hockey goal posts and secure it to the lawn with the wood dowel.  Repeat for both sides of the tarp.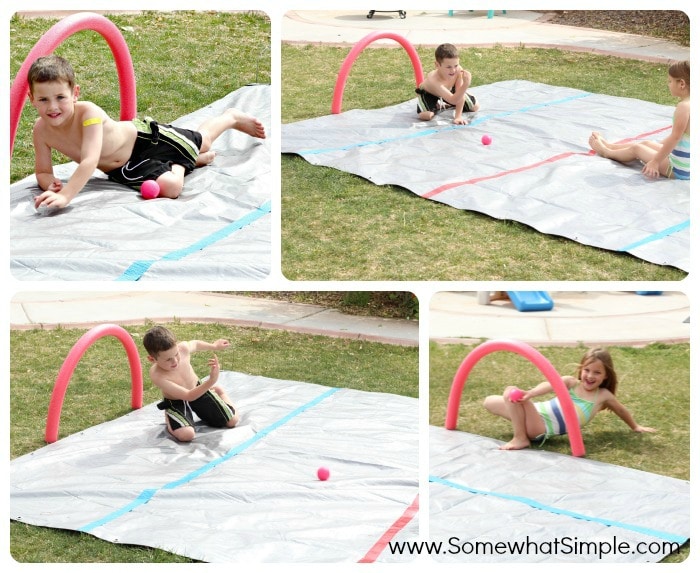 5. Get your hose out, play and have fun!
If you love this fun activity, check out these other fun ideas:

Water Gun Painting // Bubble Snakes // Hanging Play Tent
Hack Your Routine!
FREE E-COURSE
5 Time-Saving Tips for Crazy Busy Moms