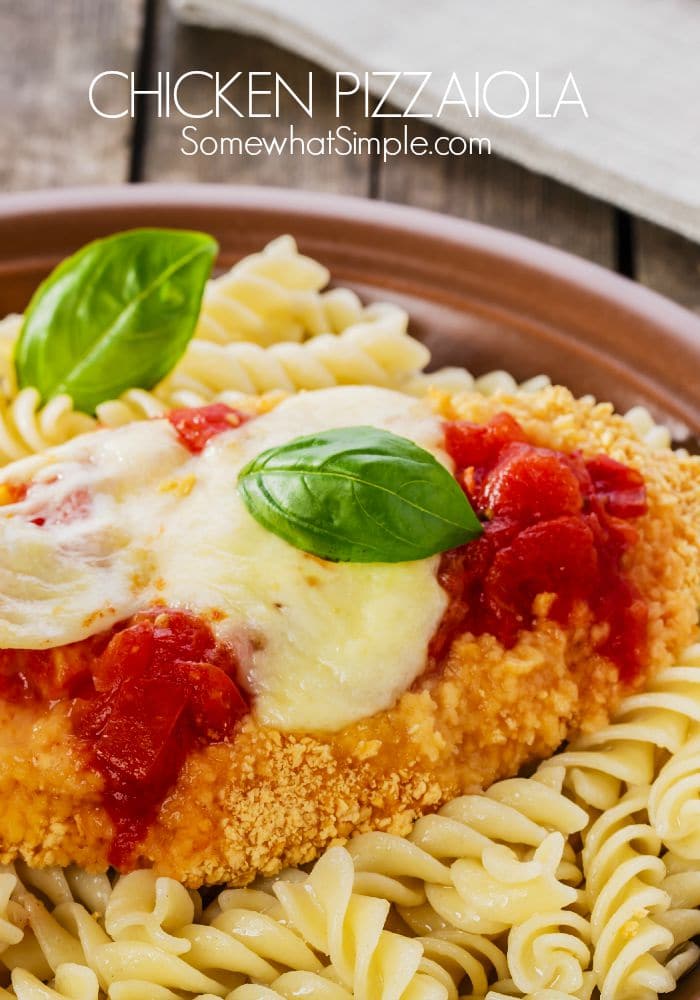 This chicken pizzaiola recipe has all the flavors of a classic Chicken Parmesan dish, but instead of baking breasts in the oven, you pan fry the chicken on the stove. My husband is not a lover of many Italian dishes (blasphemy, I know!) but loves this one. Here is the recipe I made tonight- it only took about 15 minutes from start to finish!
Chicken Pizzaiola
serves 4
INGREDIENTS:
4 boneless, skinless chicken breasts, pounded to 1/4 inch thickness
Italian flavored bread crumbs
1 jar of Spaghetti sauce, approximately 3 cups
2 ounces of sliced pepperoni (I buy the pre-cooked slices to save time)
2 cups of shredded Mozzarella cheese
vegetable oil, 2 tbsp, or enough to cover the bottom of the pan
DIRECTIONS:
Pour vegetable oil on bottom of pan. Heat the oil on medium-high heat.
Meanwhile, roll chicken in bread crumbs to coat both sides. When oil is hot enough, place chicken into the pan of oil. (Hint: You can tell if the oil is ready by getting your fingers wet in water then flicking them at the pan of oil- if the oil splatters when the water mixes with it, its hot enough. If not, let it get hotter.)
Cook chicken for several minutes on each side until golden brown and not pink in the center.
Place 2-3 slices of pepperoni on each chicken breast and let it sit for about a minute to heat through.
Pour spaghetti sauce over the top of the chicken then sprinkle Mozzarella cheese on top of the sauce.
Cover the pan and continue cooking 'til cheese is melted.
Serve over your favorite pasta with some steamed veggies and garlic bread.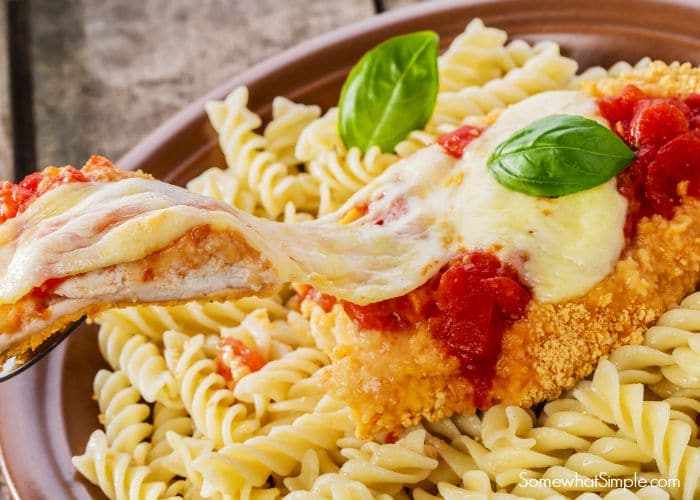 ENJOY!