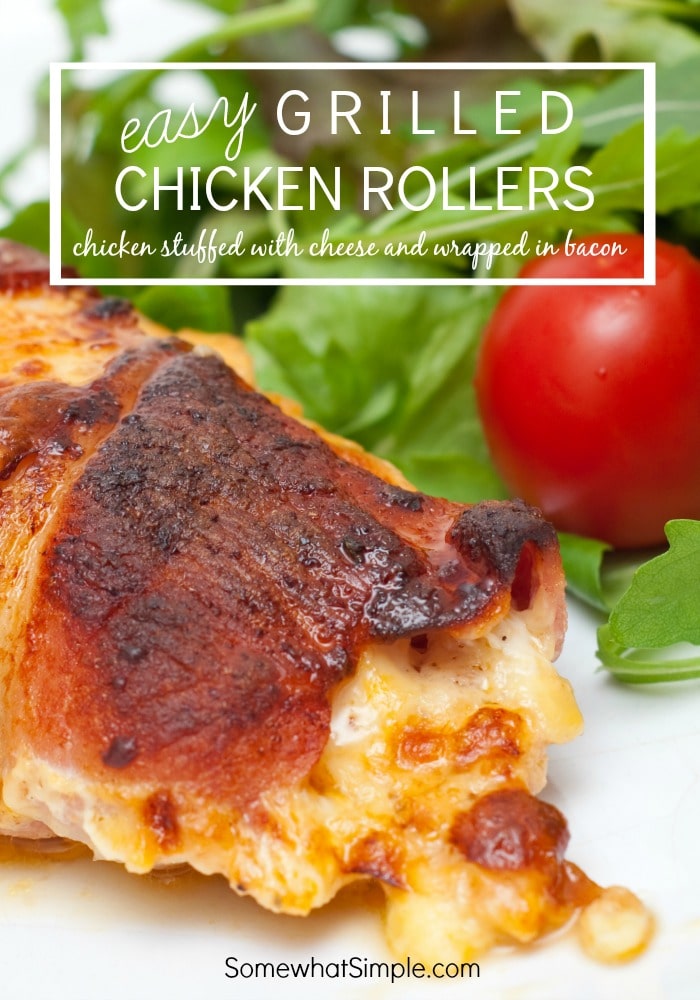 Here is another recipe that is sure to get some smiles from your dinner guests! A Grilled Chicken Roller is tasty and super easy to make. There are some variations you can add or things to adjust, like stuffing your chicken breasts with different veggies and cheeses, but this recipe is a perfect base. (And sometimes the most basic recipes are the tastiest- right?!) I usually make these on my indoor grill, but feel free to bust out the BBQ for a perfect summer time dinner!
What You Need for Each Serving:
1 small boneless skinless chicken breast half
1 piece sliced cheese (I used mild cheddar)
1-2 slices of bacon
1-2 tbsp. Balsamic vinaigrette dressing
Directions:
Pound chicken breast to be 1/4-inch thickness.
Lay a piece of cheese on top of the flattened chicken breast, then roll up tightly.
Wrap bacon around the chicken, covering the exposed cheese. Secure with toothpicks.
Grill for 10-15 minutes, flipping every 3-5 minutes or so.
Brush with dressing and grill for an additional 5 minutes.
Serve with a fresh salad, a pasta salad, grilled corn on the cob or fresh fruit and enjoy!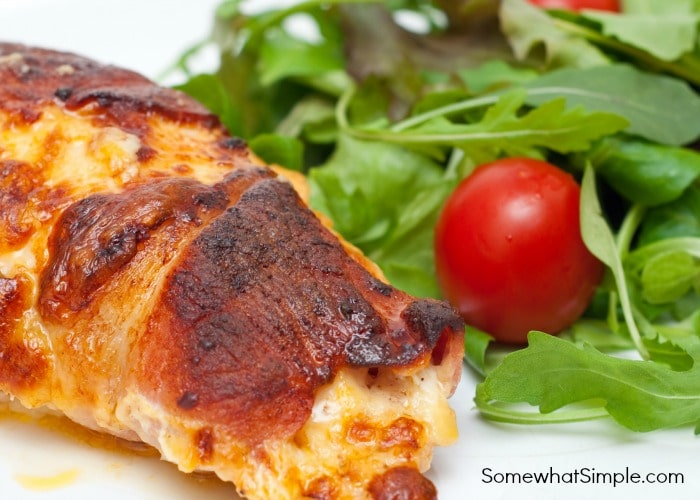 Grilled chicken, stuffed with cheese and wrapped in bacon. Is there anything better than that?!
 (This recipe was originally published on Somewhat Simple in July 2009)