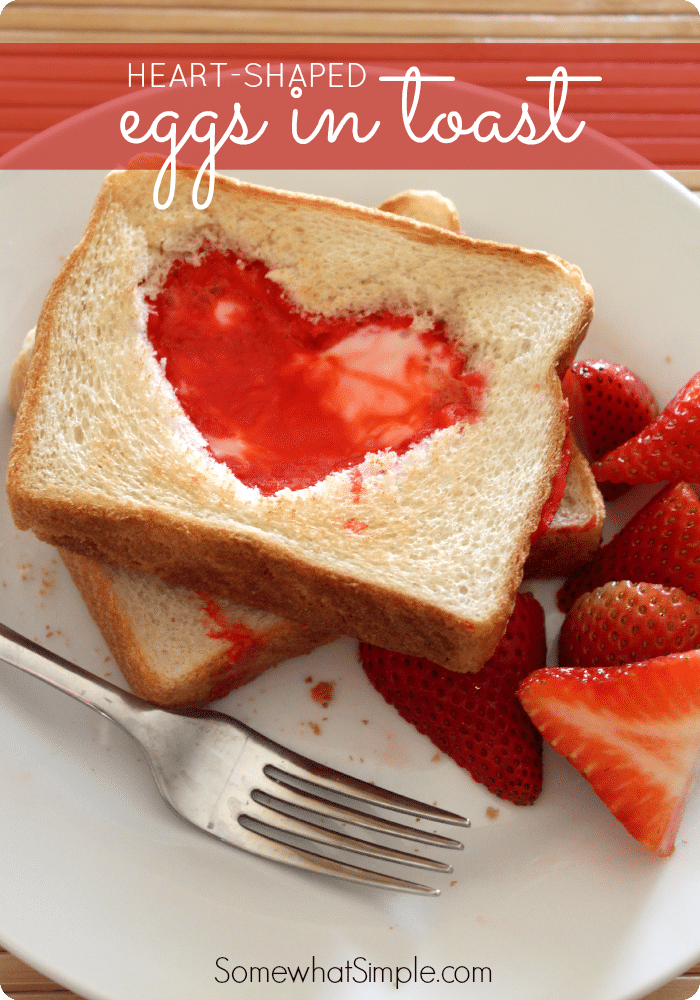 Looking for something festive and easy to serve for breakfast on Valentines Day? We've got you covered! My mom used to make Eggs in Toast all the time! Here is a heart-shaped version that your kids (or special someone!) will love!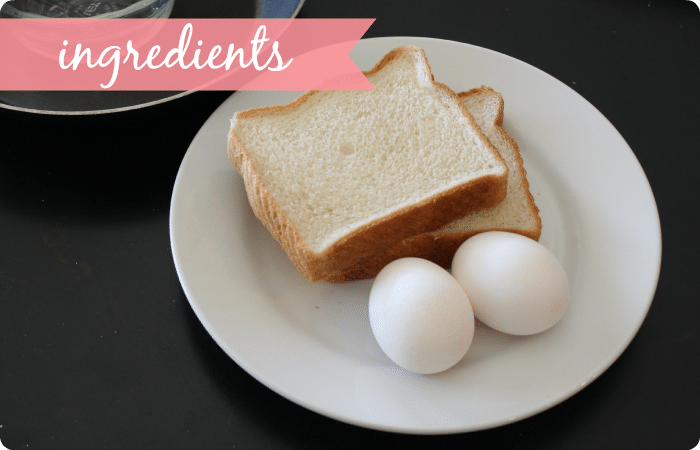 Ingredients:
2 slices of bread
2 eggs
red food coloring
non-stick cooking spray
salt & pepper to taste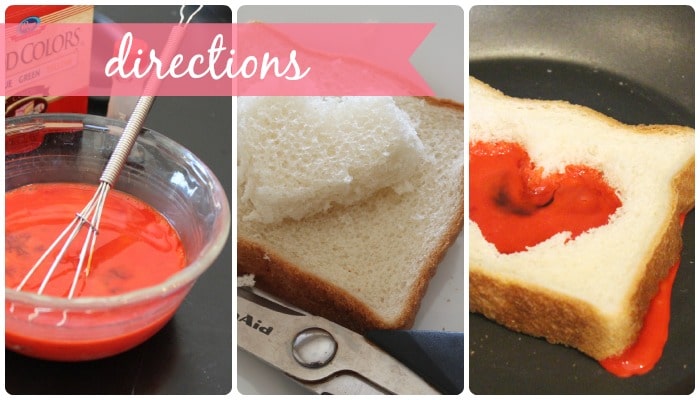 Directions:
In a small bowl, crack the eggs and add a drop or two of the food coloring. Whisk until combined.
Using kitchen shears or a heart-shaped cookie cutter, cut out a heart in the middle of a piece of bread. (Use those cute little heart-shaped bread pieces to make french toast on another day.)
Spray a pan with non-stick spray, then place your bread in the pan. Pour the egg into the heart and sprinkle with salt and pepper.
Let it cook for about 5 minutes, or until the egg is set.
Flip the egg and bread and continue cooking on the other side to toast it and until the egg is to your liking.
…and that is it!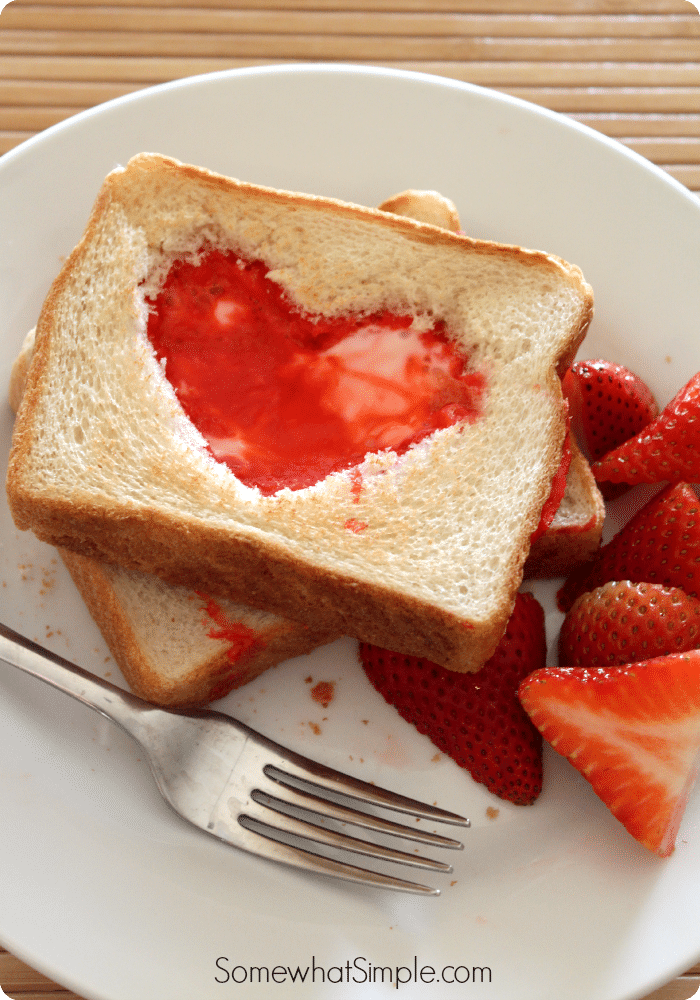 Serve with a side of strawberries and dig in!
Here are a few more Valentine treats you might enjoy:

Cupid Floats // Heart-Shaped Twinkies // Heart S'Mores
This post originally published on Somewhat Simple in February 2010.