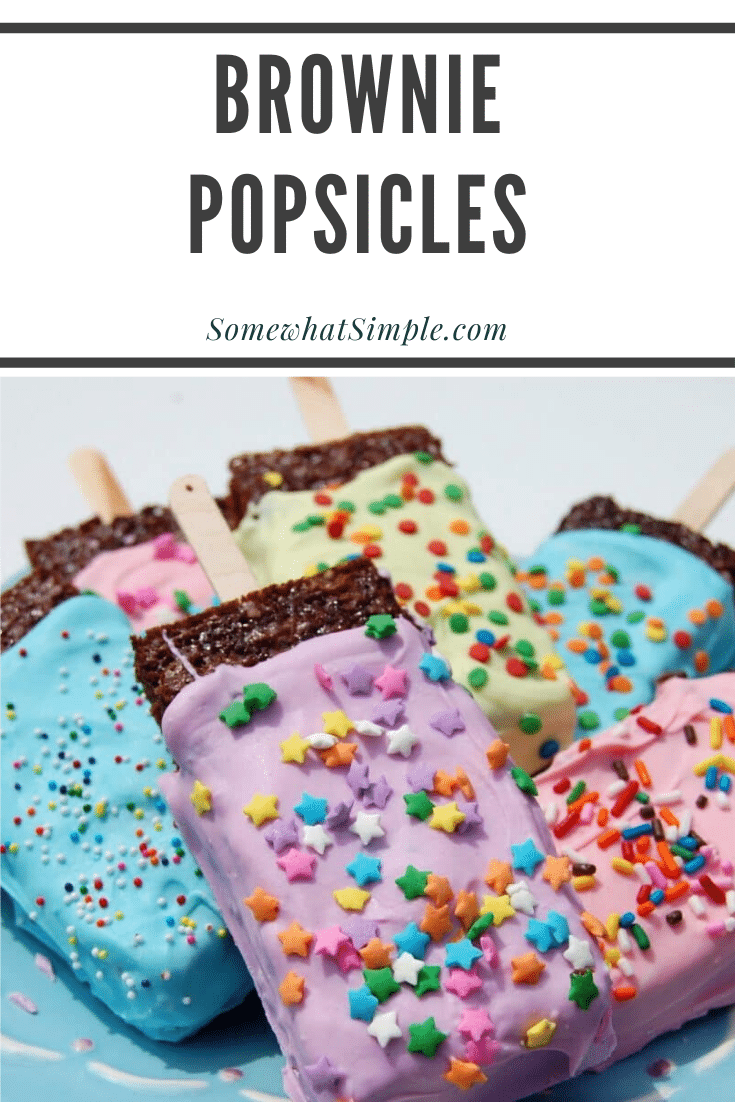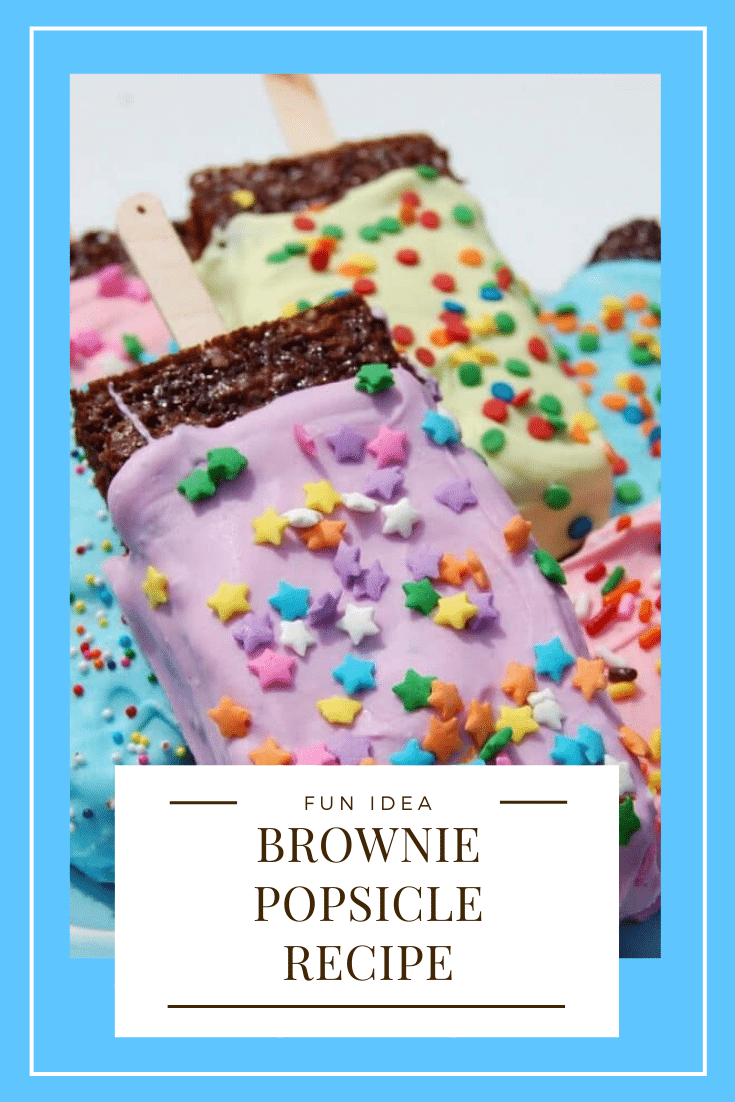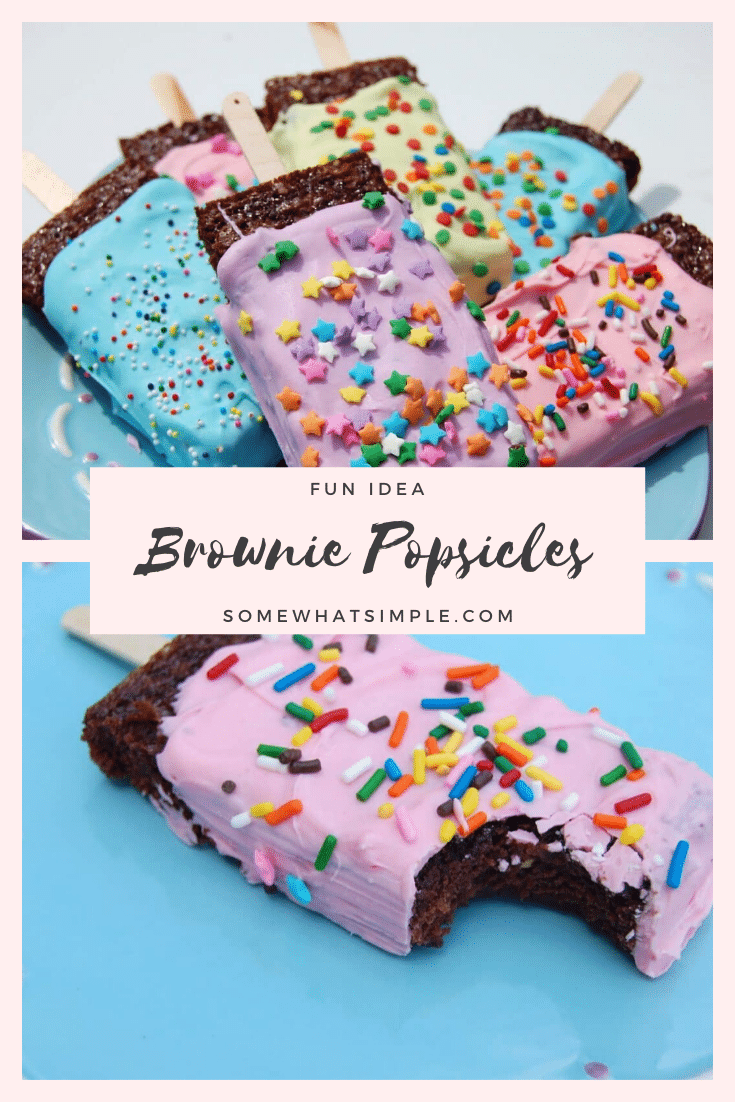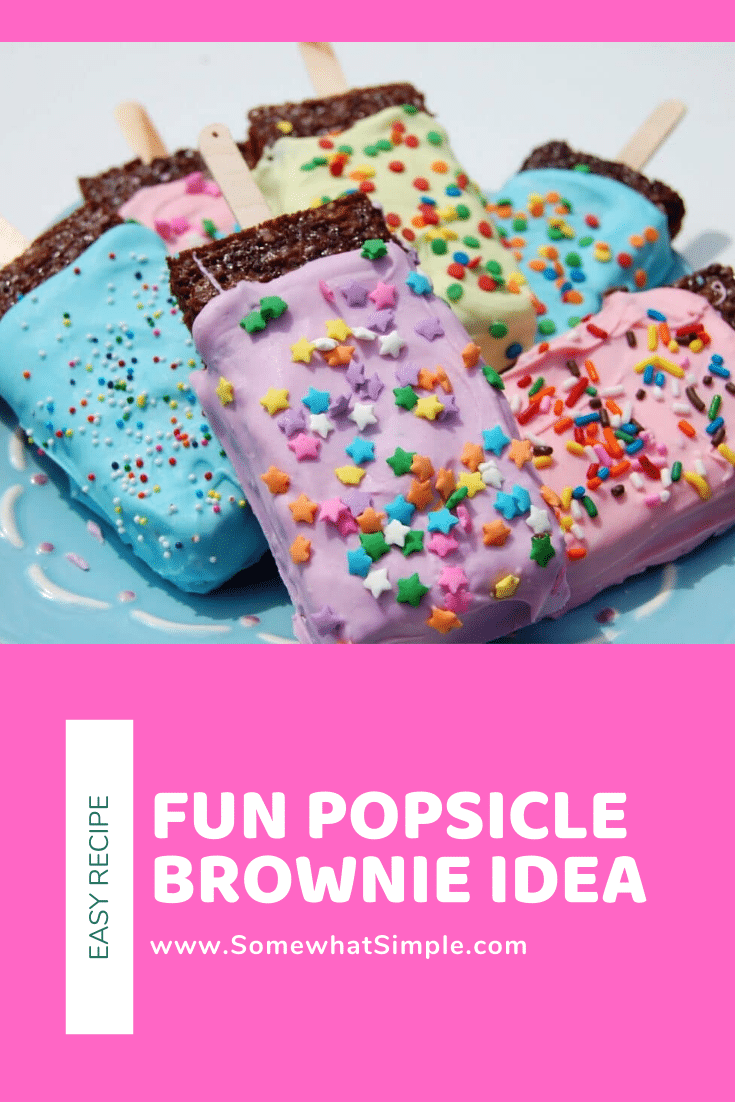 Popsicle brownies are a fun a delicious way to dress up a classic dessert that'll make them even more fun to eat! Made using your favorite brownie recipe and few other simple ingredients, they'll be ready in no time!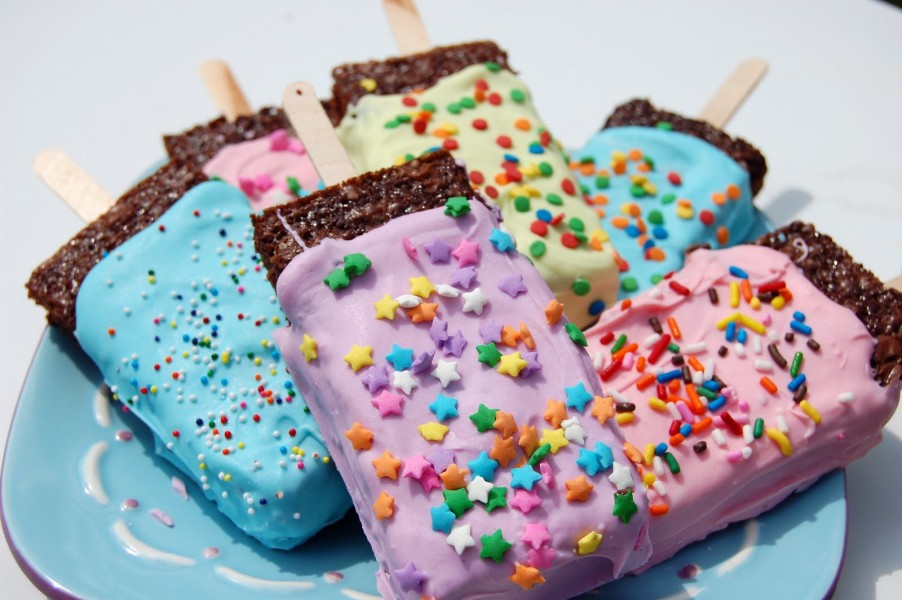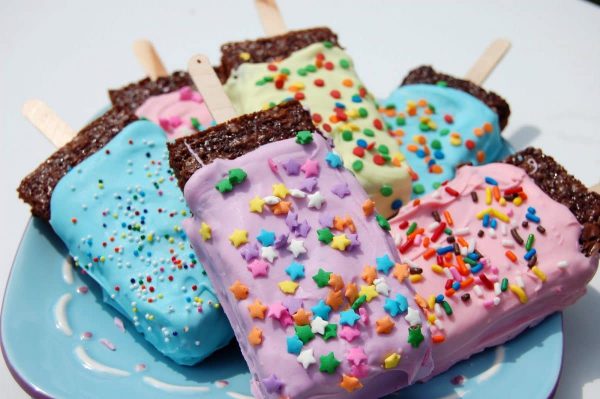 Several years ago we hosted a party during the summer for a few of my daughter's friends. After we planned all of the fun activities and games we were going to play, it was time to figure out what fun treats we wanted to make.
My daughter is a huge fan of popsicles and brownies, so we decided to combine them into this fun dessert idea…brownie popsicles! My daughter's eyes were as big as saucers when she saw these! Needless to say, they were a huge hit with her friends!
How To Make Brownie Popsicles
Make The Brownies – First, you'll need to start by making your favorite brownie recipe. You can either make them from a box or you can use your favorite Homemade Brownies Recipe. The choice is yours.
Slice & Dice – Once the brownies are cooked, you'll want to let them completely cool so they don't fall apart when you're handling them. Once cooled, cut them into 12 bars.
Make The Popsicle – Gently slid a popsicle stick into the middle of each brownie. Insert the stick on the side of each brownie and go slow to make sure you push it through the top. Place them on a sheet of wax paper when you're done.
The Outer Layer – To make the out popsicle layer for the brownies, you'll start by melting the almond bark in the microwave. Heat it in 30 second increments until it's nice and smooth. You'll also want to give it a little mix in between each heating period. Stir in the food coloring to the melted almond bark until you reach the desired shade.
Recipe Note: You'll want to use an oil based food coloring because other food colorings will make the icing super hard.
Coat Them – Spoon the melted almond bark over the brownies so they look like a popsicle. If you want them fully covered, you can always dip them straight into the bowl of melted almond bark. Be sure to add your favorite sprinkles or other embellishments before the almond bark hardens.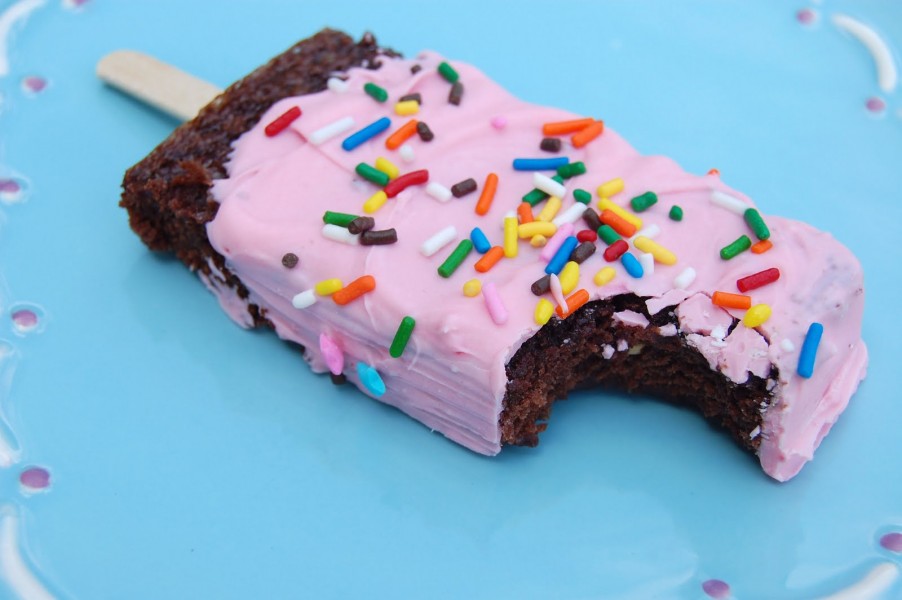 More Delicious Brownie Recipes
Popsicle Brownies Recipe
Servings:
12
Brownie Popsicles
Popsicle brownies are a fun a delicious way to dress up a classic dessert that'll make them even more fun to eat! 
Ingredients
1

box

boxed brownie mix

almond bark

food coloring

Sprinkles
Instructions
Make the brownies according to the directions and let them cool completely.

Cut brownies down the middle horizontally. Then cut them into 12 equal bars.

Gently push popsicle sticks into one end of the brownie, being careful not to push through the top surface. Lay brownies onto wax paper.

Melt almond bark in microwave safe bowl stirring every 30 seconds until smooth. Add food coloring to almond bark and mix until well blended.

Spoon colored almond bark on top of brownie and spread over the top and sides. (You could also dip the brownies, I just didn't want my entire brownie covered in white chocolate). Shake on some sprinkles and let the almond bark harden and your done!
Notes
Be sure to use an oil based food coloring or it will make the icing extra hard.
Nutrition
Serving:
1
popsicle
·
Calories:
325
kcal
Other Notes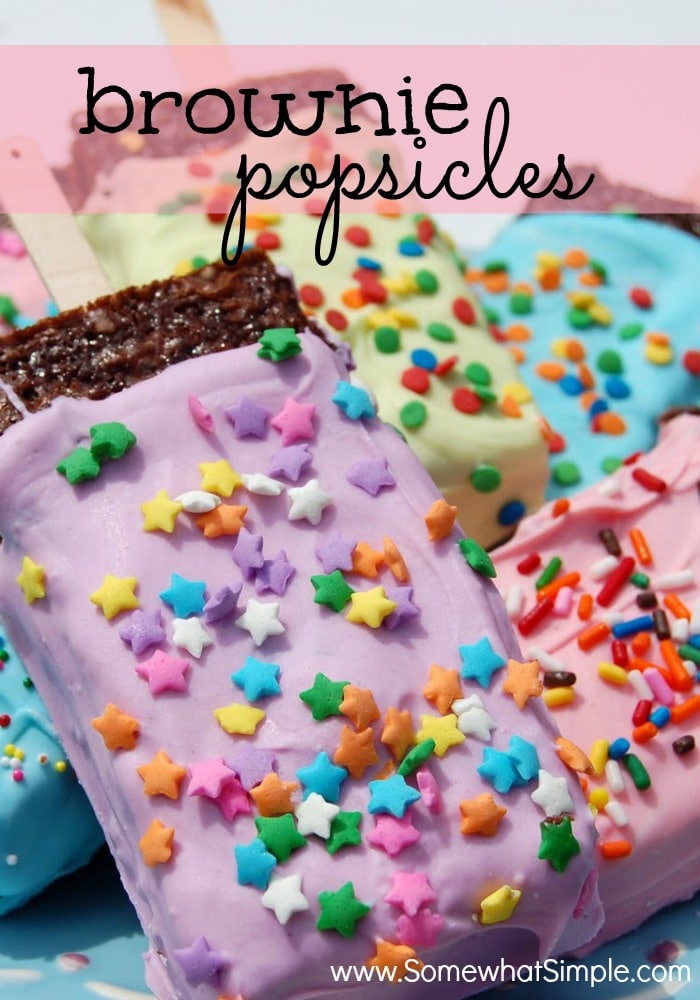 This idea was originally published on Crazy Domestic in July 2010