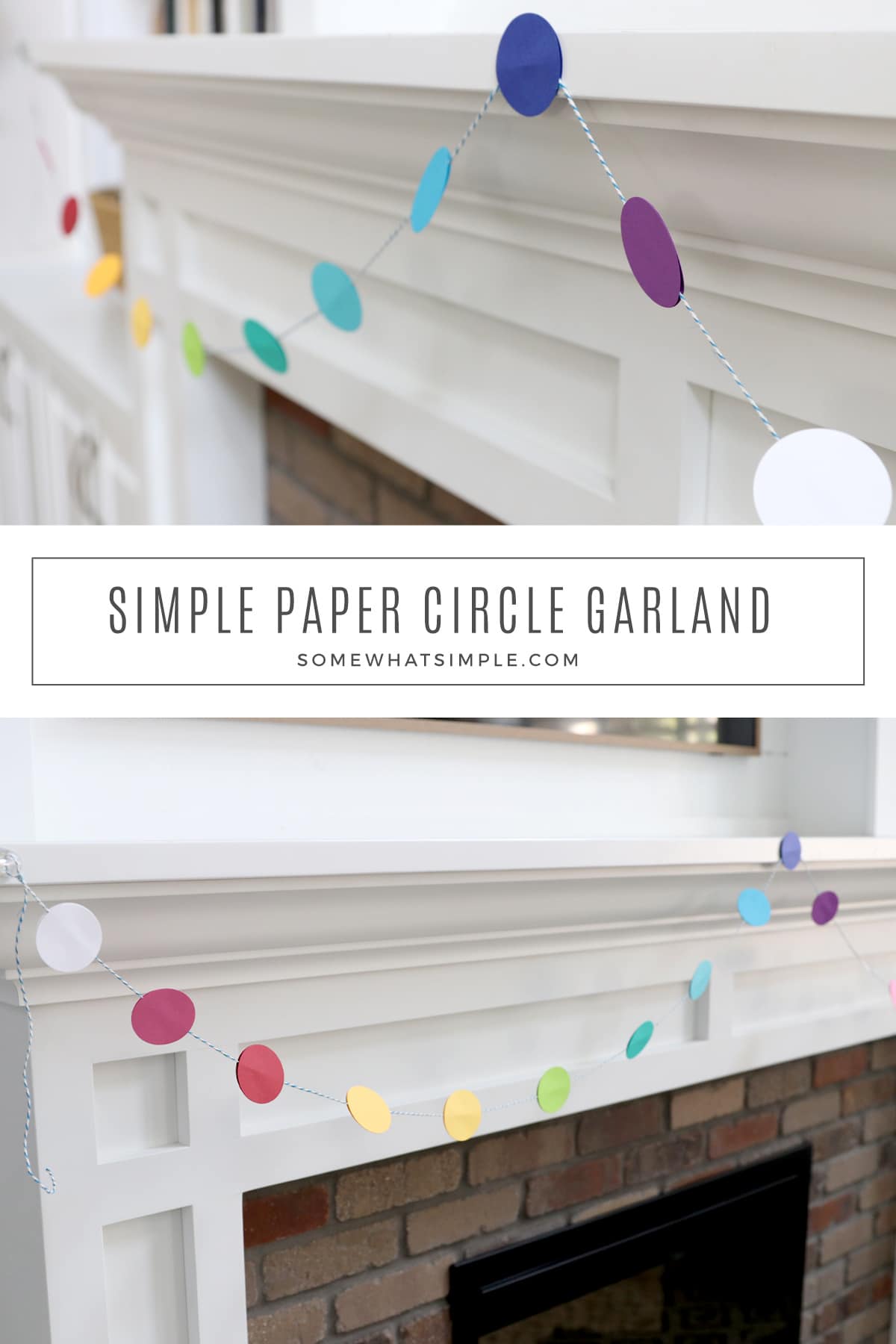 Make a no-sew paper garland for any holiday or celebration. This project is perfect for crafters of all skill levels, and can be made in under 10 minutes!
Here are a few more DIY paper garlands we think you'll enjoy – Gratitude Garland, I Love You Pumpkin Garland, Tissue Paper Garlands with Pom Poms, Fall Leaf Garland, and No-Sew Felt Banner.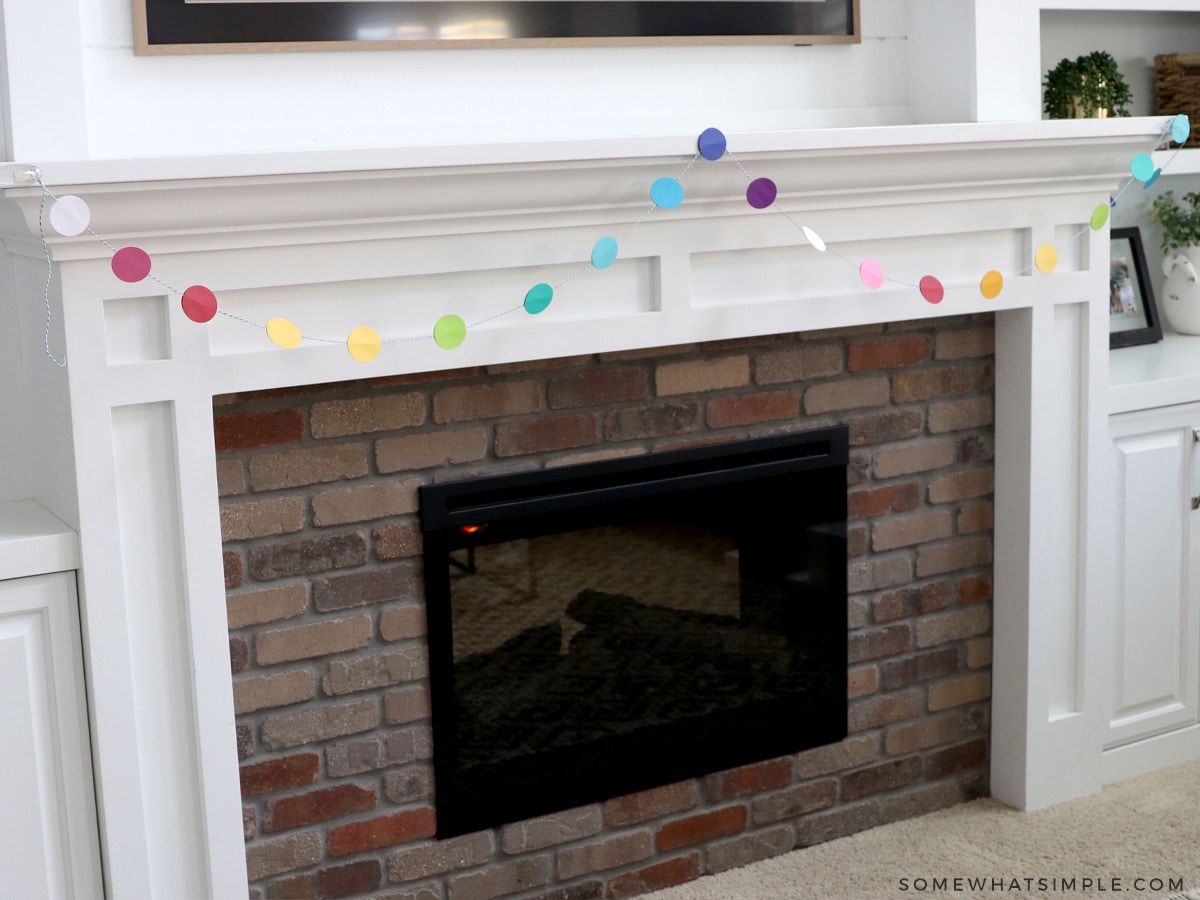 No-Sew Paper Garland Decoration
In preparation for St. Patrick's Day, I made a simple paper rainbow garland made from scraps of colorful paper I had saved in my stash. You can obviously use this tutorial to make your own garland in whatever color palette and length you need.
These garlands make a great decoration for a party or a baby shower, and they're a cheap way to decorate your kids room or nursery. (You won't find a more affordable long garland at the store, that's for sure!)
There are plenty of methods in making your own banner or garland, but there is no sewing machine or needle required, and this is the easiest way I've found to make it fast and make it mess-free.
It's best to make this DIY garland a day or so before you plan to hang it, but if you're low on time, you can use this guide to assemble it in no time at all!
Here's how –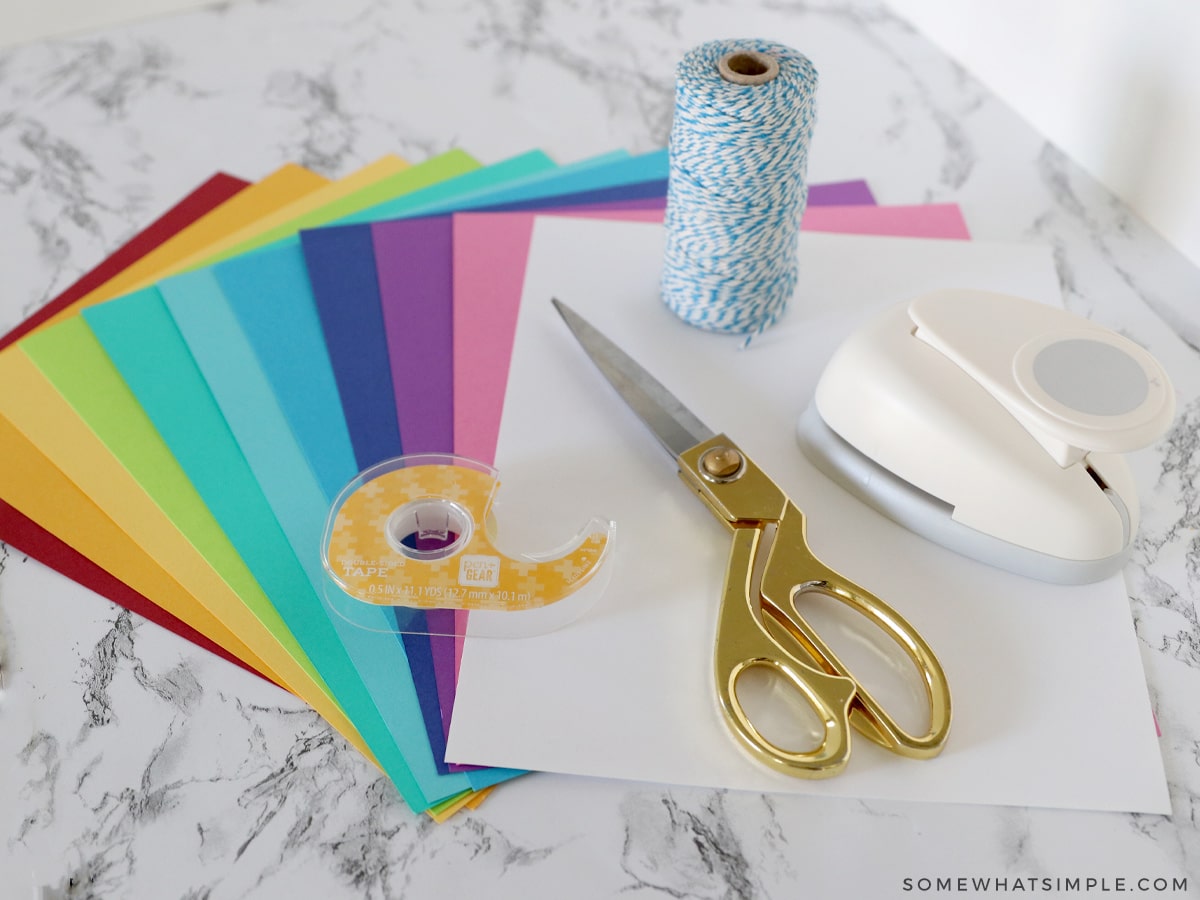 How to Make a Simple Paper Garland
SUPPLIES –
STRING – Bakers twine, yarn or ribbon all work well.
HOLE PUNCH – Use whatever size is your preference. For the garland I'm showing, I used a 2 inch hole punch. You can use scissors, but it will take you a lot longer to finish your banner.
PAPER – I used rainbow colored cardstock, but construction paper works great too! This is also a good project to use some of your leftover scrap paper from other projects.
ADHESIVE – I prefer to use double-sided tape because it's not messy and you don't have to wait for it to dry, but a hot glue gun or stapeler will work if you'd like!
RULER – I just eyeballed the placement, but you can measure the distance between your pieces of paper if you want to make it perfect!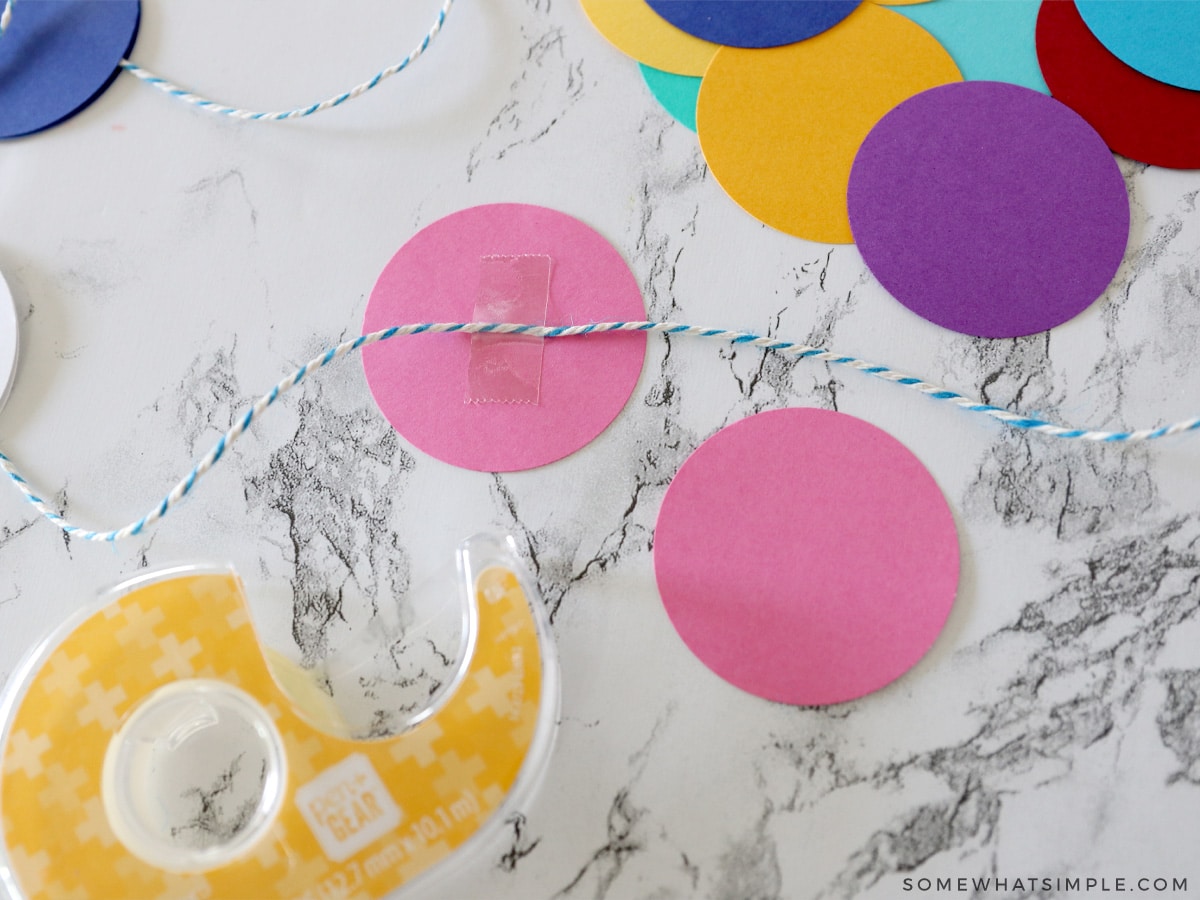 INSTRUCTIONS –
Measure and cut your string to the desired length.
Punch out an even amount of paper circles.
Place your string on top of a circle, then add a piece of tape or dot of glue right in the center.
Place another circle on top of the tape to sandwich the string between the two peices. Press down to secure.
Continue with this method until you have filled the length of your string.
Hang and enjoy!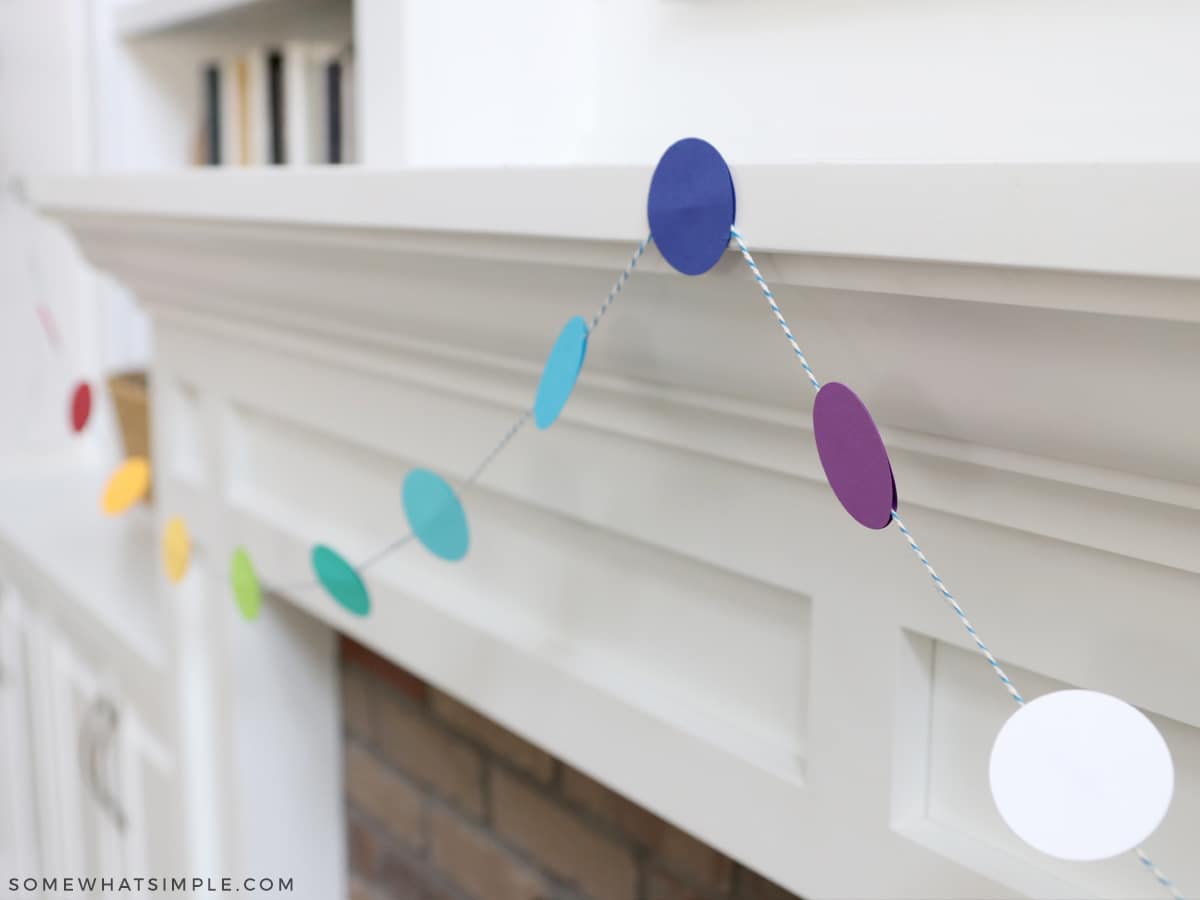 Isn't that a fun activity? I love how simple it is to make, and it looks darling on my mantle!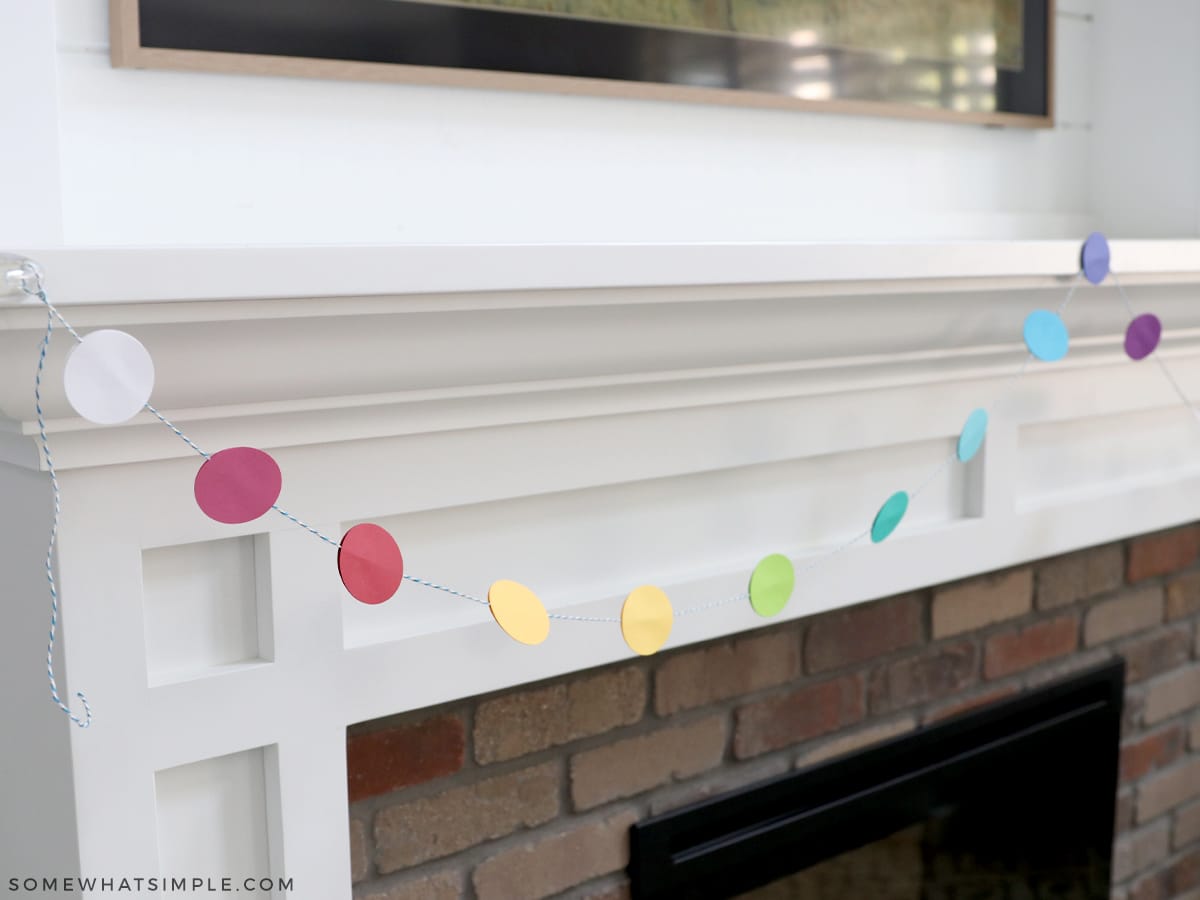 VARIATION –
Hang multiple strands of these garlands vertically on a blank wall to make the perfect backdrop with your matching party decor or holiday decor.