To kick off your Spring Festival celebrations, here are 15 creative Chinese New Year crafts for kids.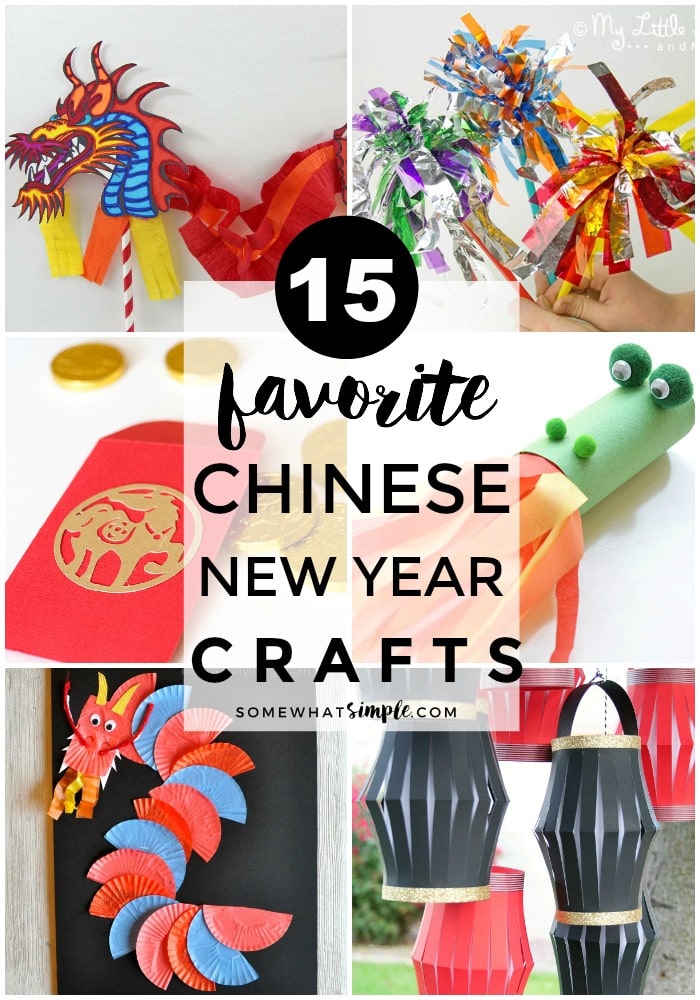 The Chinese New Year, or Spring Festival, is one of the most important and festive Chinese holidays. This holiday is a time to honor both ancestors and heavenly deities, and a time to bring families together. Festivities include parades and performances, with people dressed in traditional clothes, feasts, fireworks to scare away any evil spirits, and red envelopes with money inside given to children. The celebrations continue for two weeks and finish with a special lantern festival.
Here are 15 Chinese New Year Crafts to help bring those fun celebrations into your home and classroom!
15 Favorite Chinese New Year Crafts for Kids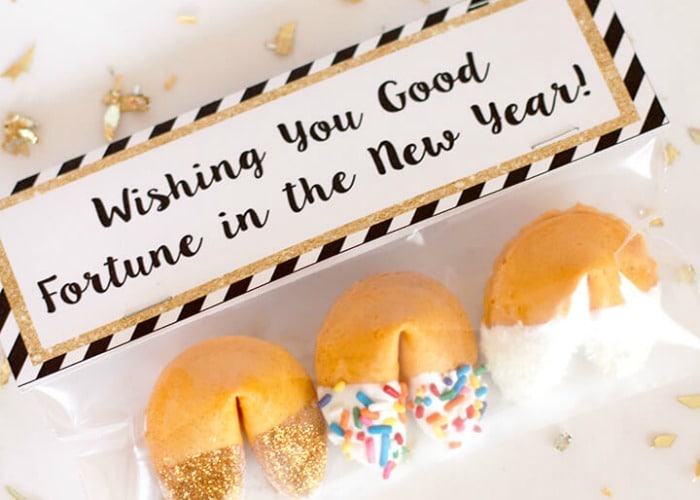 These sprinkle & glitter dipped fortune cookies make great party favors! From Happiness is Homemade.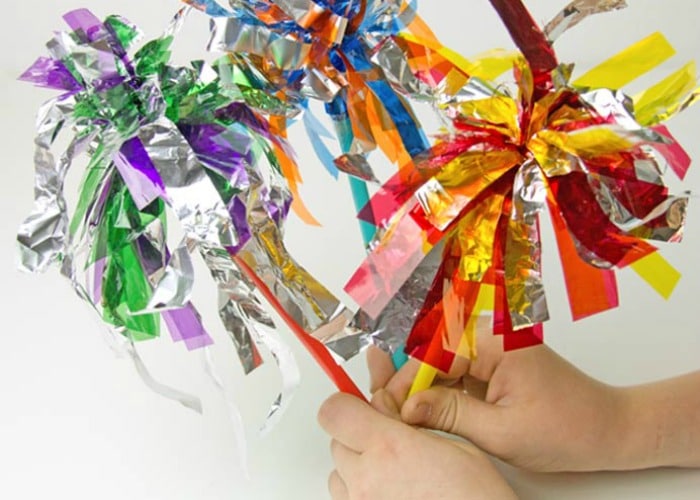 2. These play sparkler fireworks are a great way for children to re-enact and play make-believe firework celebrations all year round. From Kids Craft Room.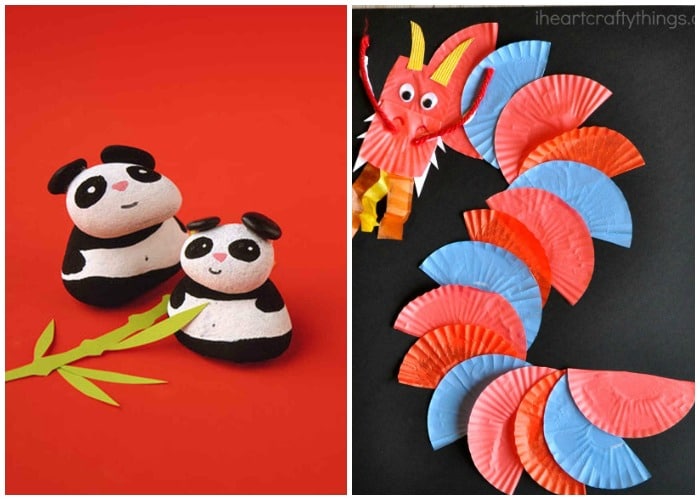 3. A creative way for kids to use the stones they stumble across is to turn them into rock pandas! From Martha Stewart.
4. This awesome cupcake liner dragon craft that makes a perfect Chinese New Year activity for kids. From I Heart Crafty Things.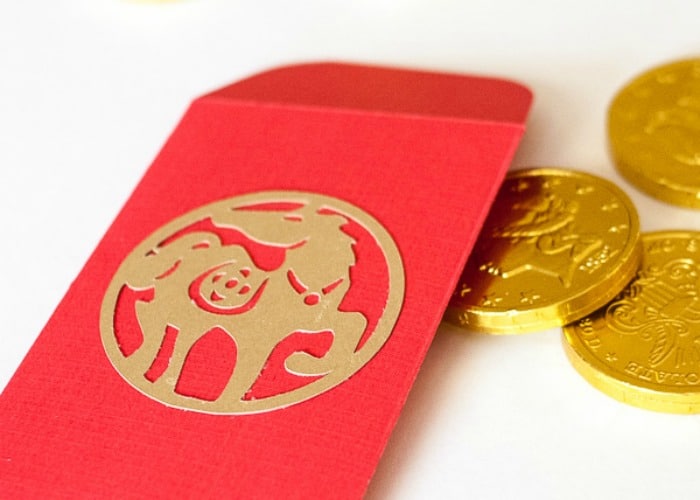 5. Make your own red envelopes and fill them with cash or chocolate coins. From 1 Dogwoof.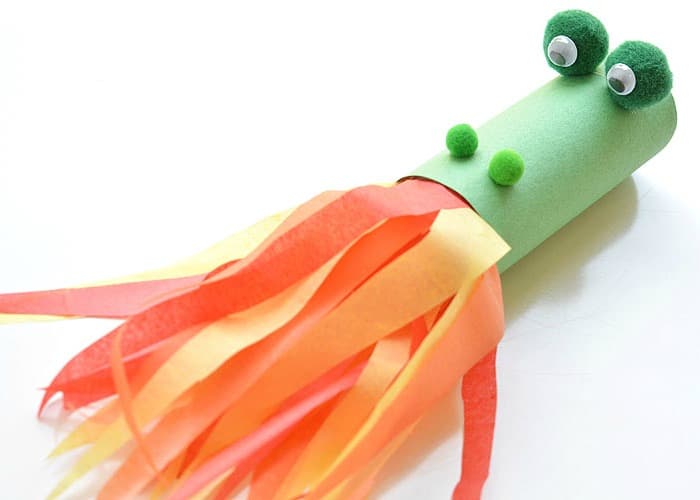 6. This fire breathing, paper roll dragon craft is so fun! From One Little Project.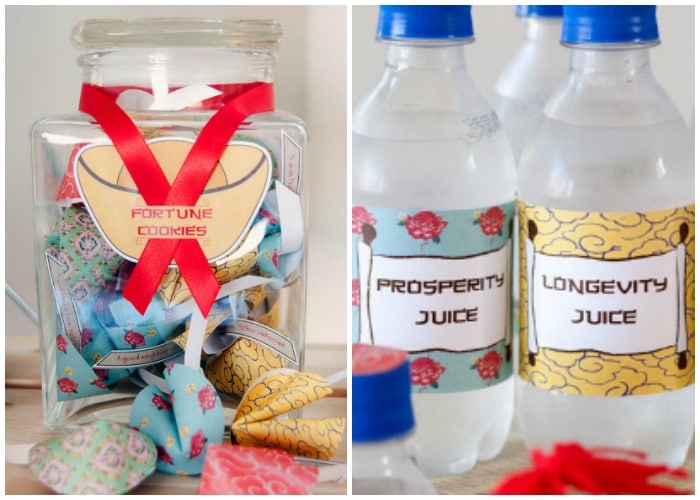 7 and 8. Paper Fortune Cookies and Longevity/Prosperity Juice sure make darling additions to a Chinese New Year Party! From Kara's Party Ideas.
Half-way done with our list. Let's Keep Going!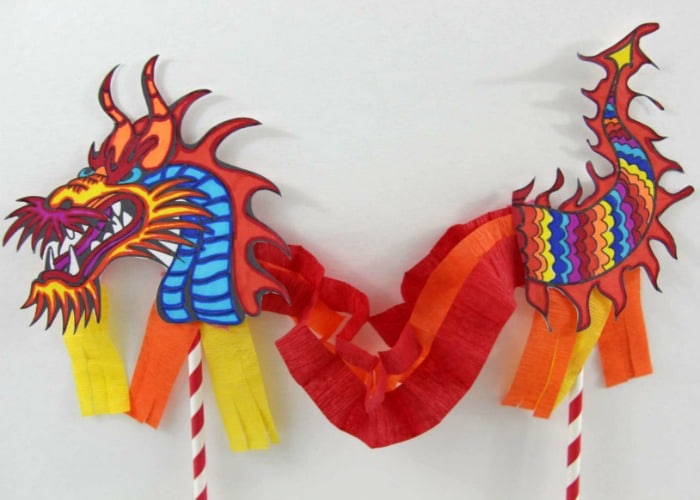 9. I love this dragon puppet – isn't is so fun?! From Made with Happy.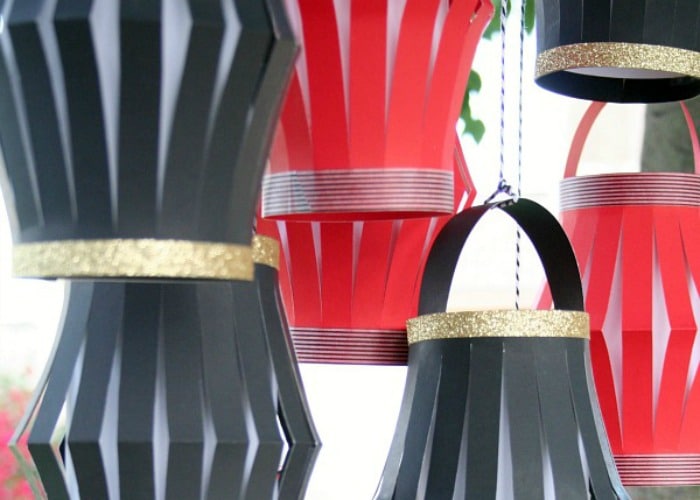 10. Chinese Paper Lanterns are really easy to make and they're a great project to let the kids help with! From Crafted Sparrow on Snap!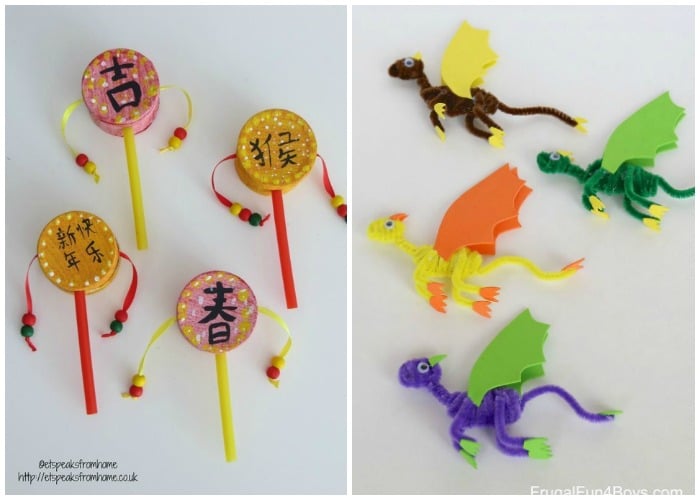 11. Kids will love making their own Chinese New Year Drum, from ET Speaks from Home.
12. Here's a simple dragon craft that kids will love – Pipe Cleaner Dragons! From Frugal Fun for Boys and Girls.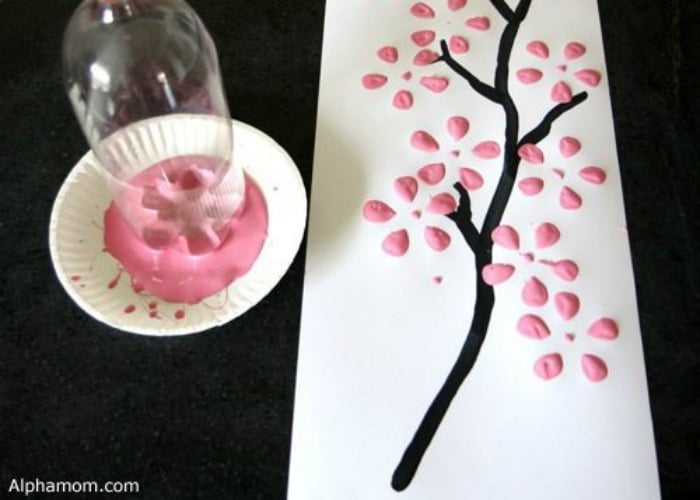 13. Make cherry blossom artwork with a recycled 2-liter soda bottle as a stamp! From Alpha Mom.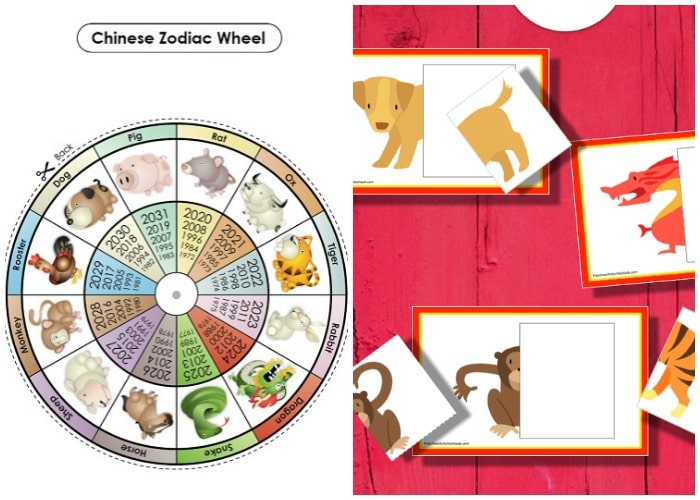 14. One other fun thing to do with your kids is to read about your Chinese Zodiac Sign. Do you know your Chinese Zodiac sign? It's fun to see how close your zodiac animal matches your personality. I was born in the year of the dog, which at first sounded lame. But according to the information I read, "The Dog is the most likeable sign in the Chinese zodiac" … which means I'm pretty much loved by everyone. (wink) It also says the Dog and Horse are compatible, which is a good thing 'cause I am married to a horse! (Yet, his personality doesn't match that of the Chinese Horse, so go figure!) Grab this Chinese Zodiac Wheel, from Super Teacher Worksheets.
15. This set of Chinese Zodiac Animal printables will be a great addition to your Chinese New Year preschool theme. From Preschool Activities Nook.
So there you have it! Our favorite Chinese New Year Ideas!
Here are a few more ideas we think you'll love –
https://www.somewhatsimple.com/snowman-treats-and-crafts/
https://www.somewhatsimple.com/journal-jar/
https://www.somewhatsimple.com/valentines-day-countdown/