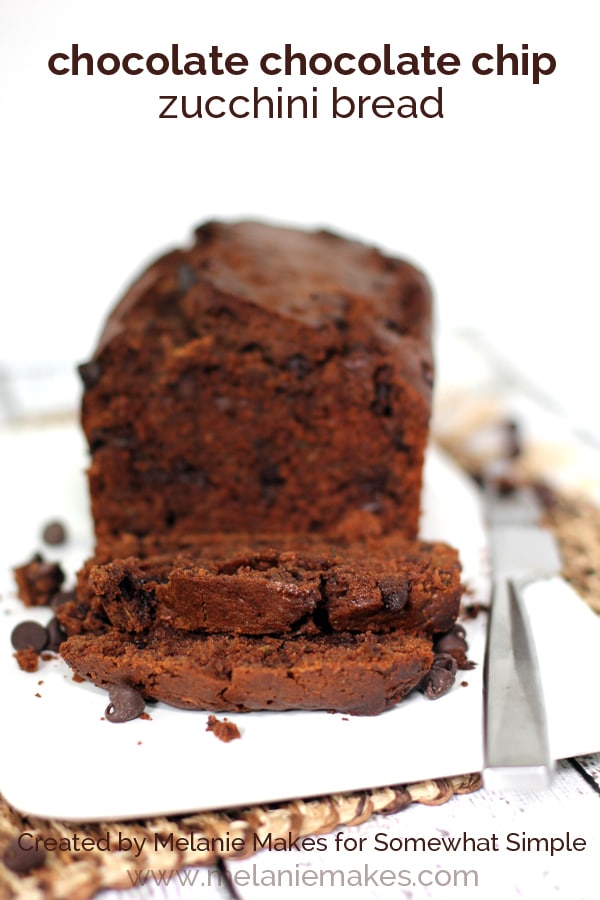 We've reached the time in Summer where if you've planted a garden, you're beginning to reap the fruits of your labor.  Or if you don't personally garden, you're reaping the fruit of your neighbor or friend's labors as they share their bounty with you.  Experiencing an abundance of zucchini?  Than have I got the perfect Chocolate Chocolate Chip Zucchini Bread recipe for you!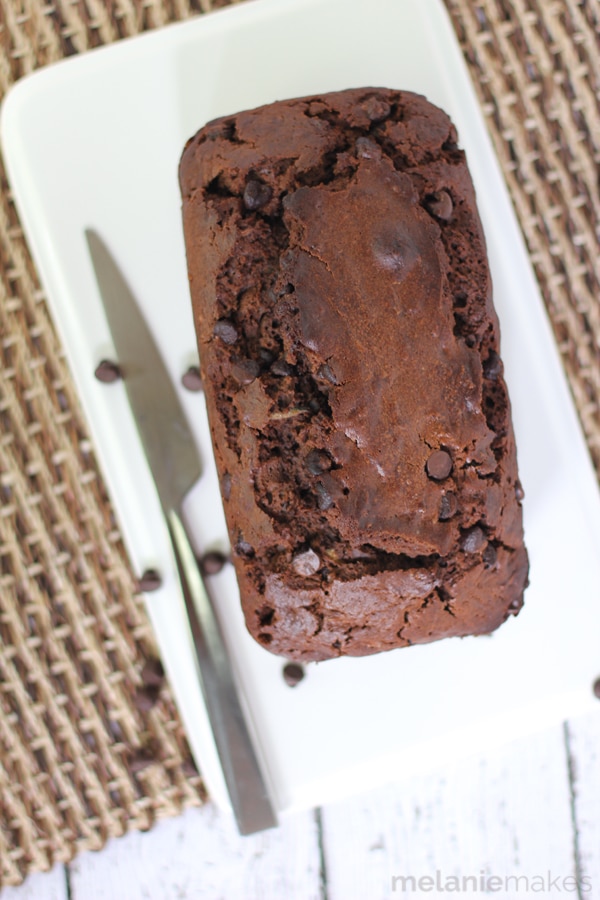 This isn't your typical zucchini bread!  This chocolate flavored bread is studded with chocolate chips and zucchini and is nothing like you've ever tasted.  The zucchini lends such moistness to the bread and the chocolate?  Well, let's just say this bread won't last long at your house!
Chocolate Chocolate Chip Zucchini Bread
INGREDIENTS:
4 cups flour
1/2 cup cocoa
1-1/2 cups sugar
1 teaspoon baking soda
1/2 teaspoon baking powder
3/4 teaspoon salt
1 teaspoon cinnamon
1/2 teaspoon nutmeg
2 cups zucchini, shredded
1-1/2 cups applesauce
3 eggs, beaten
1-1/2 cups milk
2 teaspoons vanilla
1-1/2 cups chocolate chips
DIRECTIONS:
Preheat oven to 350 degrees and grease two 4×8 loaf plans.
In the bowl of an electric mixer, stir together flour, cocoa, sugar, baking soda, baking powder, salt, cinnamon and nutmeg.
Add remaining ingredients except chocolate chips and mix until just combined.  Fold in chocolate chips.
Pour batter into prepared pans and bake for 1 hour and 15 minutes or until skewer stuck in center of bread removes cleanly.  Cool on rack 10 minutes before removing from pans to cool completely.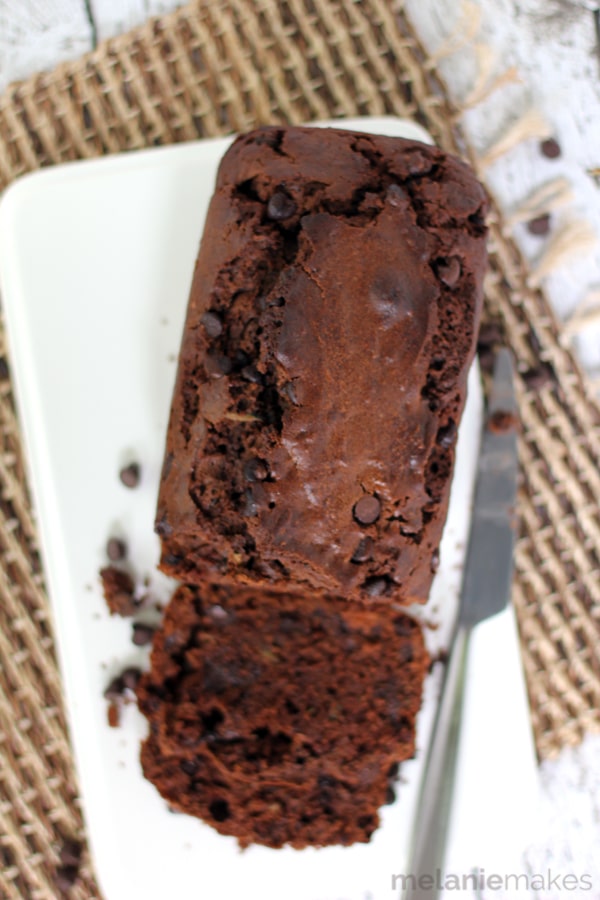 This recipe makes two standard sized loaves but that doesn't mean that's what you have to make!  I typically make one large loaf and then use the rest of the batter to make mini loaves to share with friends and neighbors or to simply stash in my freezer for a later date.
ENJOY!