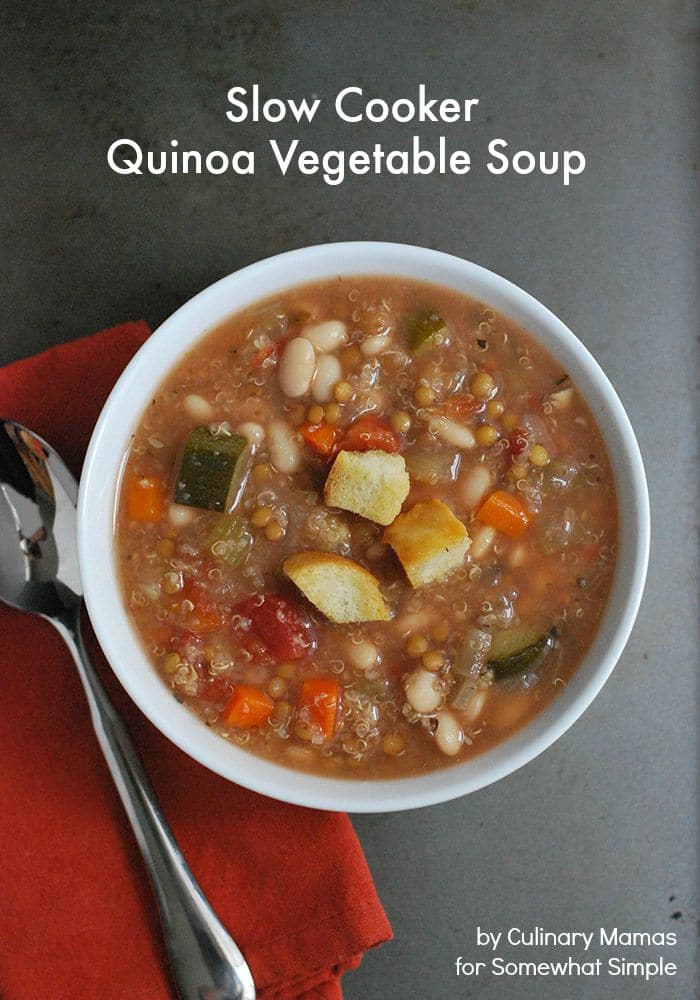 I love fall!! There is nothing better than nights made comfortable and warm with this easy slow cooker vegetable soup. It mirrors a traditional vegetable soup, but with the easiness of the slow cooker and heartiness of protein packed and fiber filled quinoa, beans and lentils. Serve it with sandwiches or fresh warm bread and cheese — either way you can't go wrong. Because much of the work is done the night before, this recipe is perfect for both working moms and soccer moms trying to serve up something healthy for our families.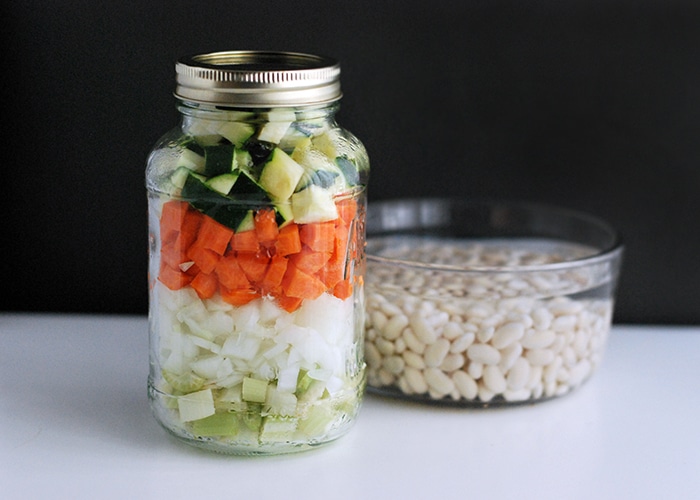 Slow Cooker Vegetable Soup
INGREDIENTS:
¾ cup dried navy beans

1 cup cubed zucchini

1 cup chopped onions

1 cup chopped celery

1 cup chopped carrots

1 can unsalted diced tomatoes with juice

½ cup quinoa, rinsed

⅓ cup dried lentils

¾ teaspoon dried oregano

2 large cloves garlic

¾ teaspoon dried oregano

¼ teaspoon dried marjoram

1 bay leaf

3 cups boiling water

2 cups chicken or vegetable stock

salt and black pepper
DIRECTIONS:
Night before: Chop all the vegetables and store in an airtight container. Rinse the beans in a colander with running water, then place the beans in a bowl covered with water and let them soak overnight.

Day of

: Place the beans on the bottom of slow cooker and then add all remaining ingredients, except salt and pepper. Cook for 6 to 8 hours on low (3-4 hrs on high) or until beans are tender. Season to taste and serve.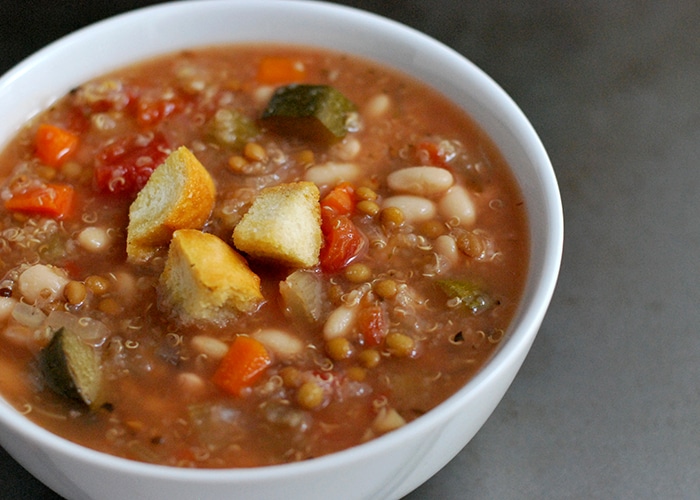 ENJOY!