These sweet and rich chocolate peanut butter sandwich cookies are the perfect indulgent treat to satisfy that sweet tooth!
I've said it before, and I'll say it again: chocolate + peanut butter = the perfect combination! A few days ago, I was having a rough day and just really REALLY needed a treat, and these cookies were born. They're rich, sweet, indulgent, and unbelievably delicious. One cookie was so rich that I could barely finish it (although I did, of course), and it did a lot to turn my bad day around. These cookies are kind of magical that way!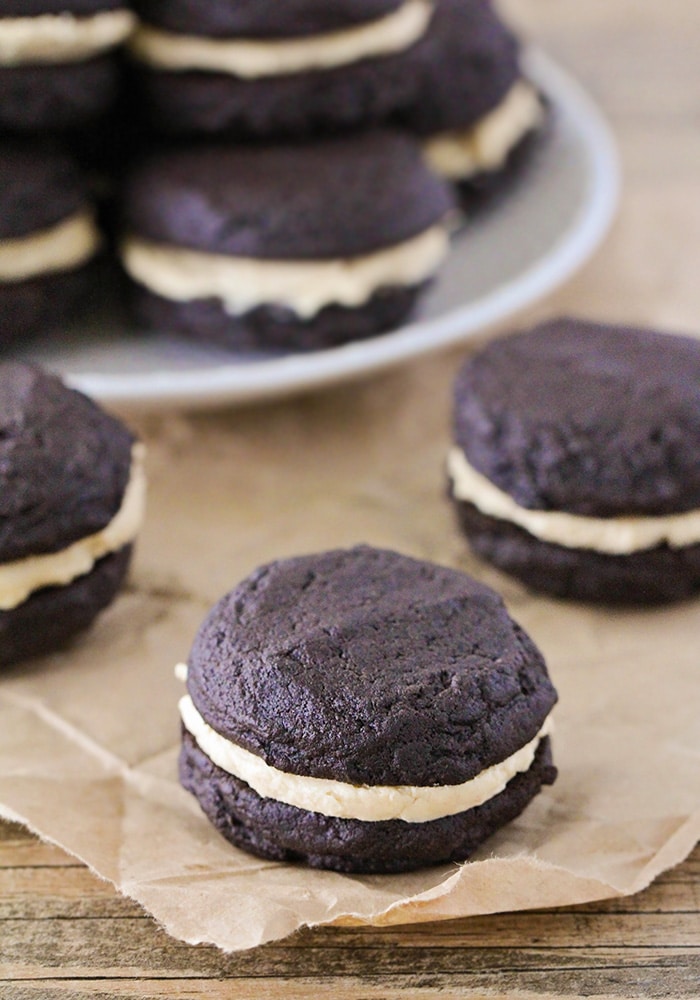 I really love the dark cocoa powder in these cookies, and it adds an amazing deep chocolate flavor. The light and fluffy peanut butter buttercream is the perfect complement to the soft and chewy chocolate cookies. If you're looking for an indulgent treat, look no further!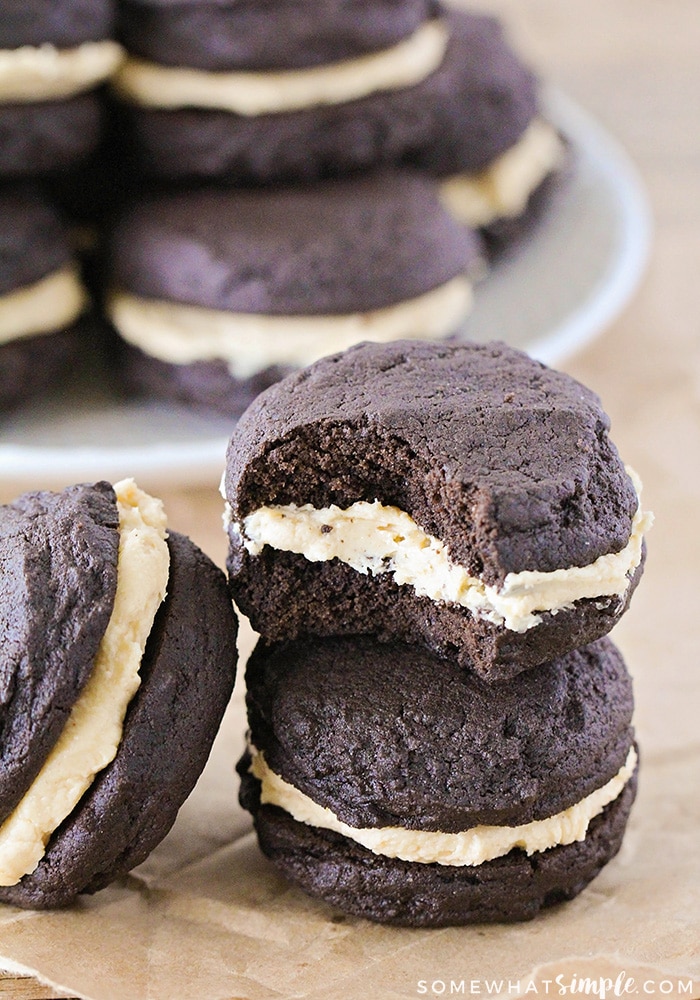 Chocolate Peanut Butter Sandwich Cookies Recipe
INGREDIENTS –
for the cookies:
12 tablespoons butter, melted
3/4 cup brown sugar, packed
2 teaspoons vanilla
1 egg
1 1/4 cups flour
1/3 cup dark cocoa powder
1/2 teaspoon salt
1/4 teaspoon baking soda
1/4 teaspoon baking powder
for the frosting:
4 tablespoons butter, softened
1/4 cup peanut butter
1 1/2 cups powdered sugar
1-2 tablespoons half and half or milk
DIRECTIONS –
Preheat the oven to 350. Line two baking sheets with parchment or silicone liners.
In a large bowl, whisk together the butter and brown sugar. Add the vanilla and egg, and mix to combine. Add the flour, cocoa powder, salt, baking soda, and baking powder, and mix until combined.
Spoon the dough by tablespoons onto the prepared baking sheets. Flatten slightly with a glass sprayed with cooking spray. Bake 11-13 minutes, or until the tops are dry and starting to crack. Remove and let cool completely.
To make the frosting, in a medium bowl, beat together the butter and peanut butter until light and fluffy. Add the powdered sugar and enough half and half to make a light and fluffy frosting.
To assemble, spread half of the cookies with a thick layer of frosting and top with the remaining cookies.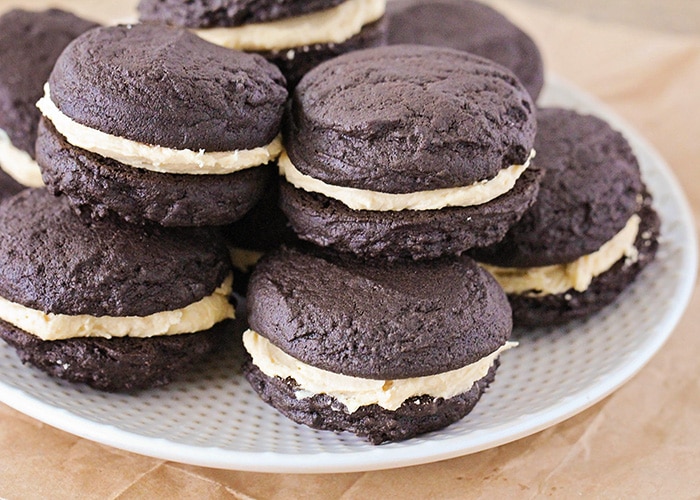 For more delicious chocolate peanut butter recipes, check out some of our favorites below: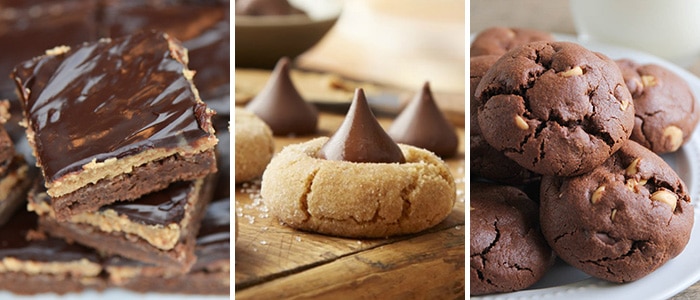 Peanut Butter Bars | Peanut Butter Blossoms | Soft Chocolate Peanut Butter Cookies