This delicious cookies and cream ice cream pie is a refreshing and delicious frozen summer dessert!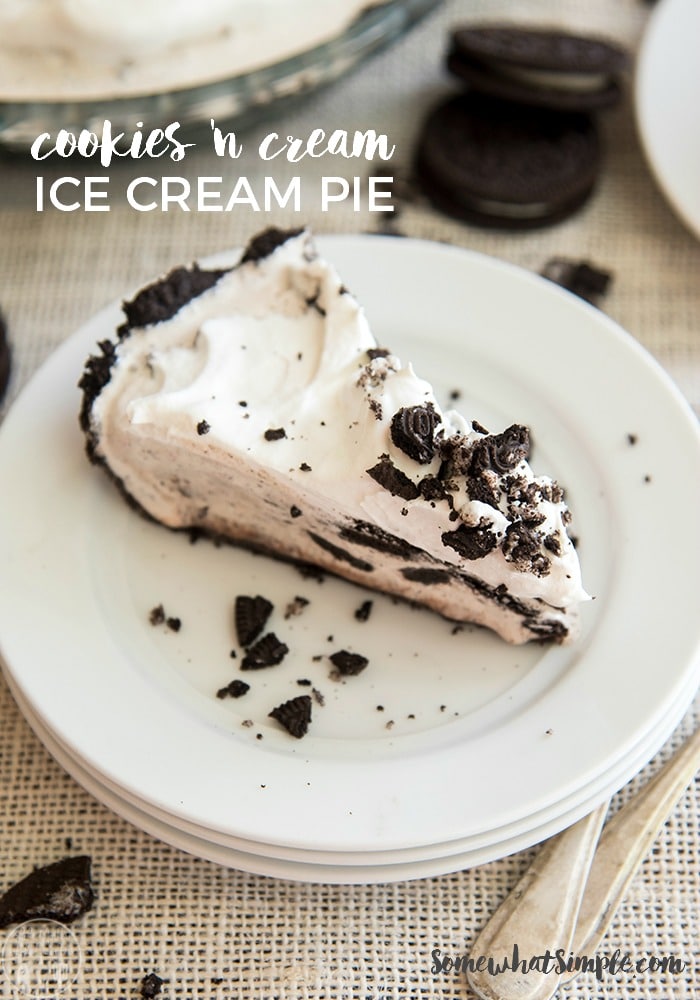 I've recently come across a new favorite type of dessert. Ice cream pies. They are easy to make with only a few ingredients, and such a fun dessert that everyone loves. And they are customizable because you can pick whatever flavor of ice cream you want! I do have to say though, this cookies and cream ice cream pie might be my favorite!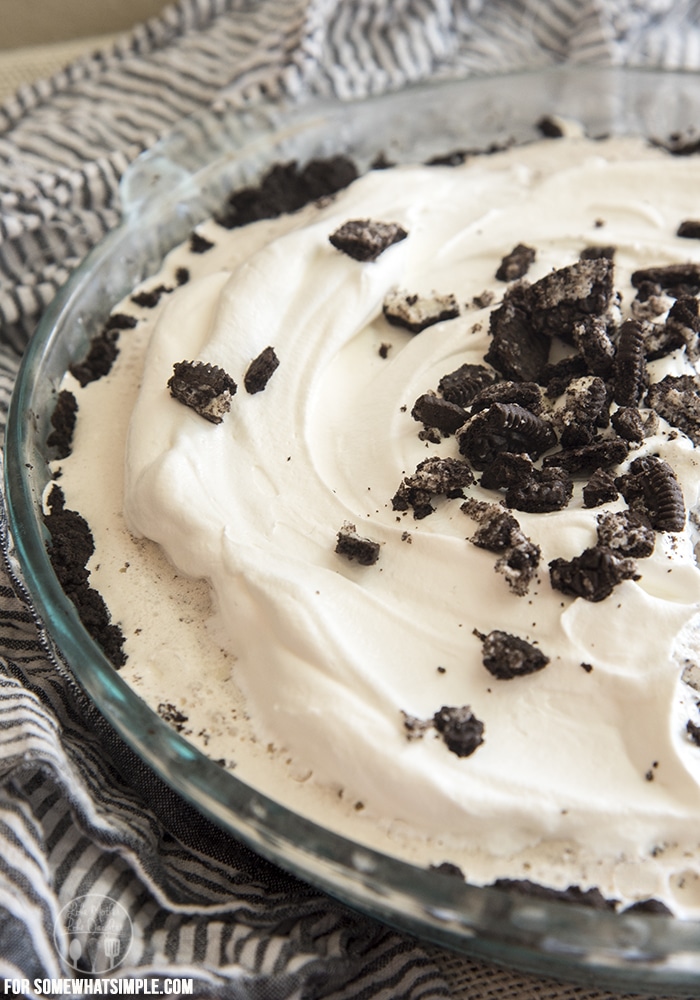 This ice cream pie starts with a simple homemade Oreo crust, but if you're not in the mood to make it or to heat up your oven to make the crust you can buy a store bought crust which would make this treat completely no bake. The crust is topped with hot fudge, a creamy ice cream mixture which is packed full of EXTRA Oreo cookies, and topped with whipped cream (or cool whip).
I hope you'll love this pie as much as I do!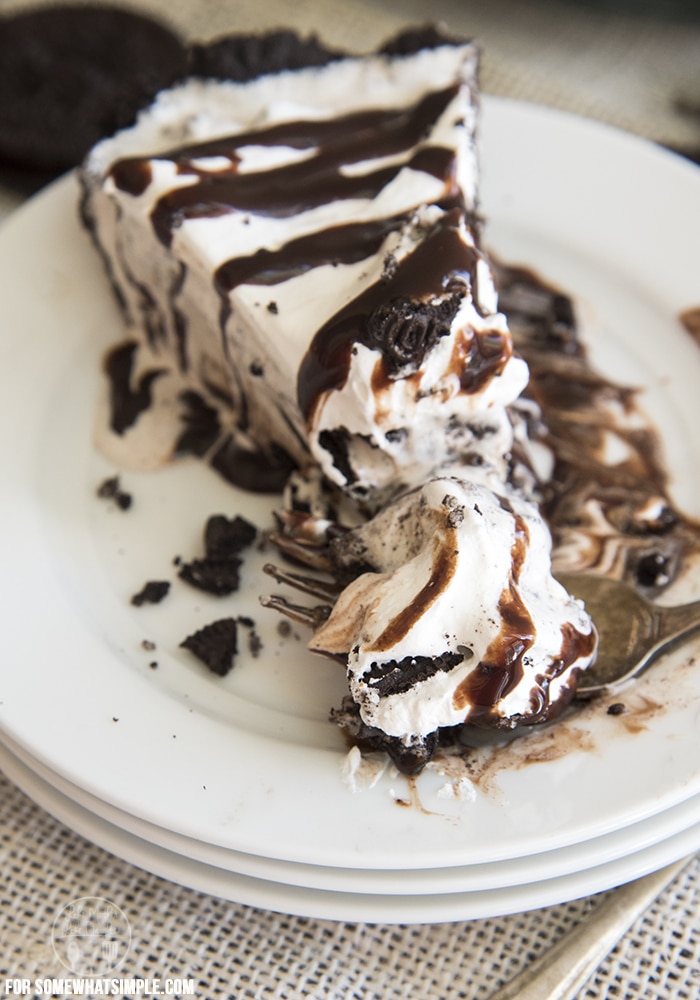 COOKIES AND CREAM ICE CREAM PIE
INGREDIENTS:
24 Oreo Cookies
4 TBS butter, melted
8 oz chocolate fudge, divided
1 quart cookies and cream ice cream
6 oz whipped cream, divided (or cool whip)
DIRECTIONS:
Preheat the oven to 350 degrees.
Place 18 Oreo cookies in the Blender or Food Processor, using the pulse button to crush the Oreos to a fine crumb consistency.
In a medium bowl, mix your cookie crumbs and melted butter. Stir completely.
Spread the Oreo crumbs in the bottom of a 9" pie pan and up the sides.
Bake for 7 minutes in the preheat oven. Remove and allow to cool.
Pour 5oz of the hot fudge syrup and spread all around the crust.
Remove the ice cream from the freezer and soften enough to mix (about 5 minutes)
In a large bowl, place the ice cream and 4 oz of the cool whip, and 5 additional Oreo cookies broken in half. Fold together with a large wooden spoon.
Spread the softened ice cream into the pie plate.
Wrap pie completely with plastic wrap and then foil. Freeze to harden for 3 to 4 hours.
Remove pie from freezer and spread remaining cool whip over the top.
Crush 1 remaining Oreo cookie and sprinkle crumbs over the top of pie. Drizzle with hot fudge.
Slice and enjoy.