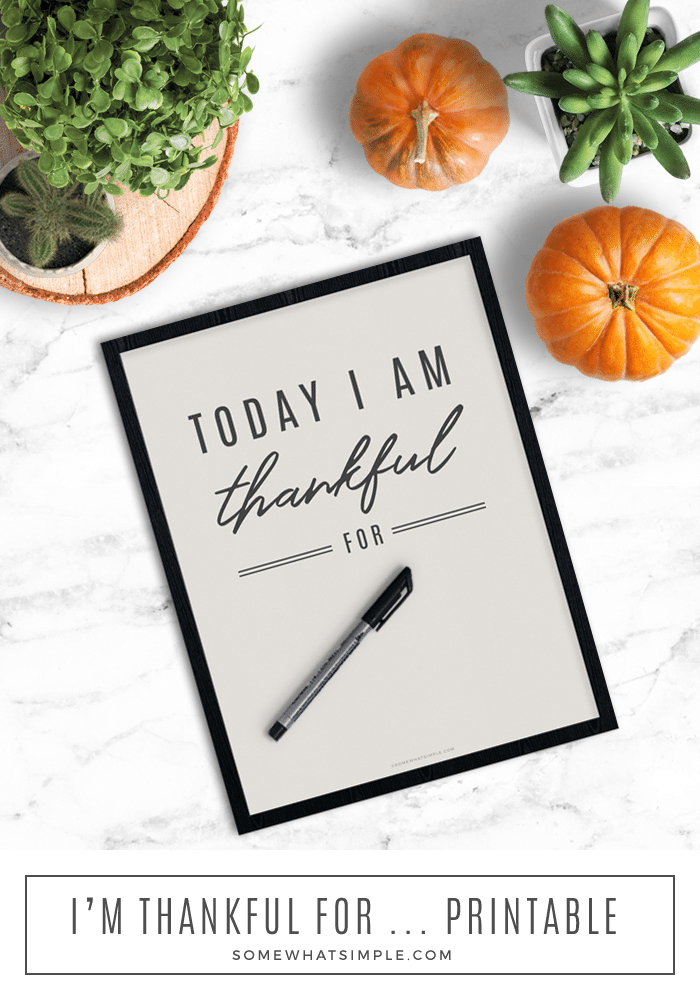 This today I am thankful for free printable is a great daily reminder to reflect on the things we are grateful for. Sometime we just need a simple prompt to help us remember what we're thankful for.
This minimal list printable is a simple and easy way to decorate for Thanksgiving and help us have an attitude of gratitude.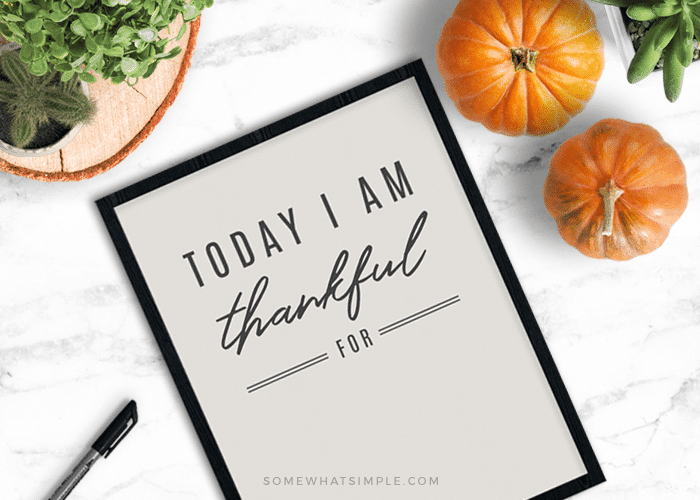 I Am Thankful For…
November is a time when my heart is full of gratitude. I love the cooler weather, the beautiful autumn leaves, family gatherings, delicious food, Thanksgiving, and so much more! This Today I Am Thankful For free printable is a fun way to see what everyone in your family is thankful for!
Download, print and frame it, then display it for all to see! I like to keep ours in our family room next to the fireplace – it gets a lot of use when it's front and center! My neighbor keeps hers next to their front door, so every time someone comes in our out of the house, they see it and change it up!
It is such a fun, easy tradition to start with your family. I just love this is such a simple way to remember what you're thankful for. Here is how to make one for your home.
Today I Am Thankful For Printable
MATERIALS:
Free printable (link to download is below)
DIRECTIONS:
Download, save and print the printable file. (The file is a high resolution JPG ready to print at 8×10 inches.)
Stick the printable in a frame behind the glass.
Keep a dry erase marker handy and take turns writing what you're thankful for. Note: You can write directly on the glass if you use a dry erase marker. It will erase easily from day to day, keeping the actual print blank for you to use day after day as well as the following years!
More Fun Thanksgiving Printables
I Am Thankful For Free Printable
Enter your email for immediate access to our free printable. Just remember that this printable is for personal use only. Please don't try to sell it or claim it as your own so we can continue to give you access to a lot of our printables at no charge. Hope you have a Happy Thanksgiving!

This post originally published on Somewhat Simple in November 2014 and was updated with a new design and images in 2018