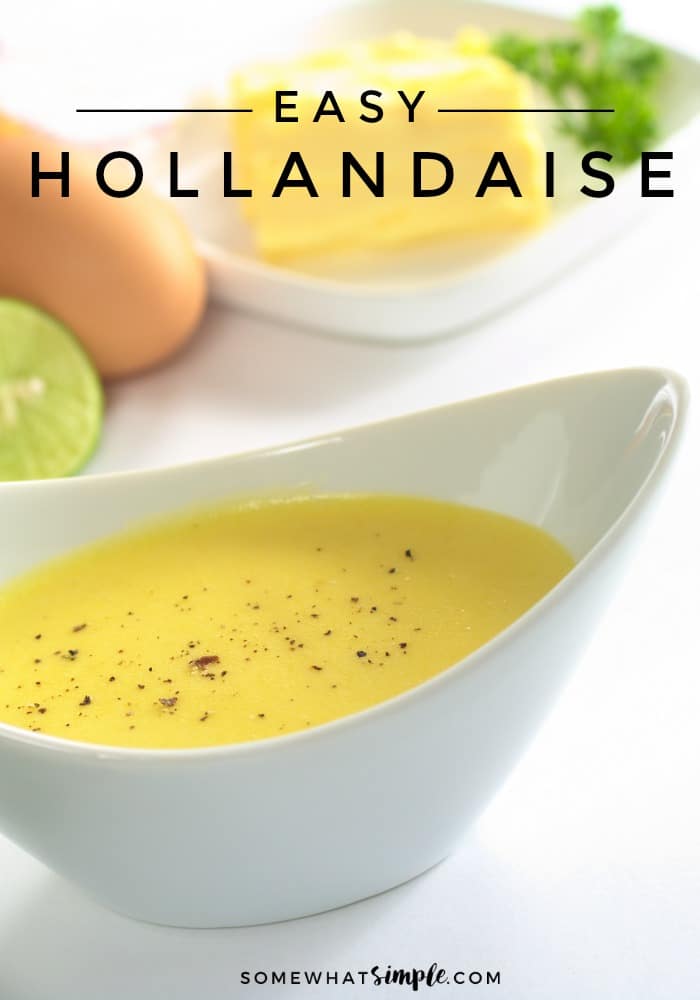 This Hollandaise sauce is made quickly in a blender, and it could not be easier to prepare! Simply mix a few easy ingredients into a blender and you'll have a delicious batch of homemade Hollandaise sauce.
I love to pour this easy Hollandaise on everything from Eggs Benedict to a juicy piece of Grilled Chicken. Enjoy this simple recipe with your favorite meal in no time at all.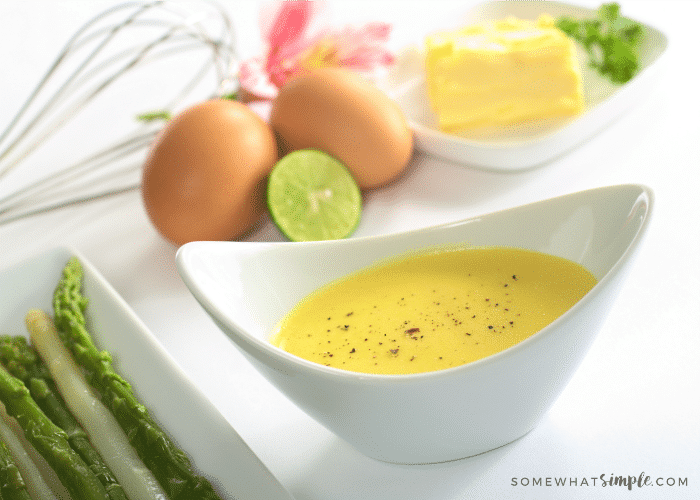 Easy Hollandaise Sauce
Homemade hollandaise sauce tastes so.much.better. than the packets you buy in the spice aisle. But finding the perfect hollandaise sauce recipe can be kind of intimidating. Most recipes require some intense whisking and perfect timing. But this blender hollandaise sauce is a quick and easy version that doesn't sacrifice any of the rich, creamy flavor!
What Is Hollandaise Sauce?
Hollandaise means Holland-style or "from Holland" but it is actually a French creation. It is a creamy combination of eggs, butter, water and lemon juice, whisked together and seasoned with salt and pepper.
How To Make Hollandaise Sauce
Making hollandaise sauce in a blender is as easy as it gets, and the hollandaise sauce ingredients are ones you probably have in your fridge right now! Simply combine some lemon juice and egg yolks in a blender. Add some salt and pepper and a half cup of melted butter and you're good to go! Follow our quick Hollandaise sauce recipe for perfection every time!
What Foods Do I Use Hollandaise Sauce With?
How Long Can You Keep Hollandaise Sauce?
Unfortunately, hollandaise sauce is one of those foods that shouldn't be stored. This is an egg based product so I don't recommend storing it after the initial use. If the sauce is being kept warm on the stove top, it should be fine for 2-4 hours. After that I would throw it away and make a new batch the next time you need it.
Items I Used To Make Hollandaise Sauce
Blender Hollandaise Sauce Recipe
Blender Hollandaise Sauce
This Hollandaise sauce is made in a blender, and it could not be easier to prepare!
Ingredients
3

egg yolks

2

teaspoons

of lemon juice

dash of salt

dash of pepper

1/2

cup

of butter
Instructions
Combine the lemon juice and egg yolks together in a blender.

Add the salt and pepper.

Heat 1/2 cup butter in a medium saucepan over medium heat.

Once the butter is melted and sputtering, turn on the blender on a low speed and add the melted butter slowly in a thin stream. The sauce should look dark yellow in color and be thick. If it is not, blend for a few more seconds.

Fill a large pot with very warm water. Place the blender in the pot to keep the sauce warm until you're ready to use it.
Nutrition
Other Notes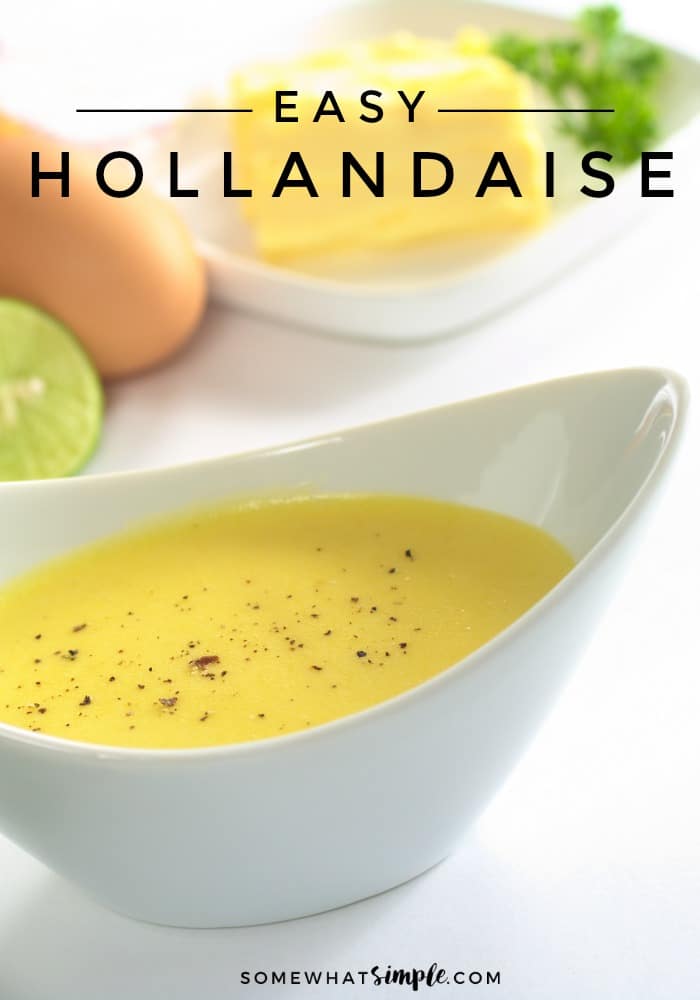 ENJOY!