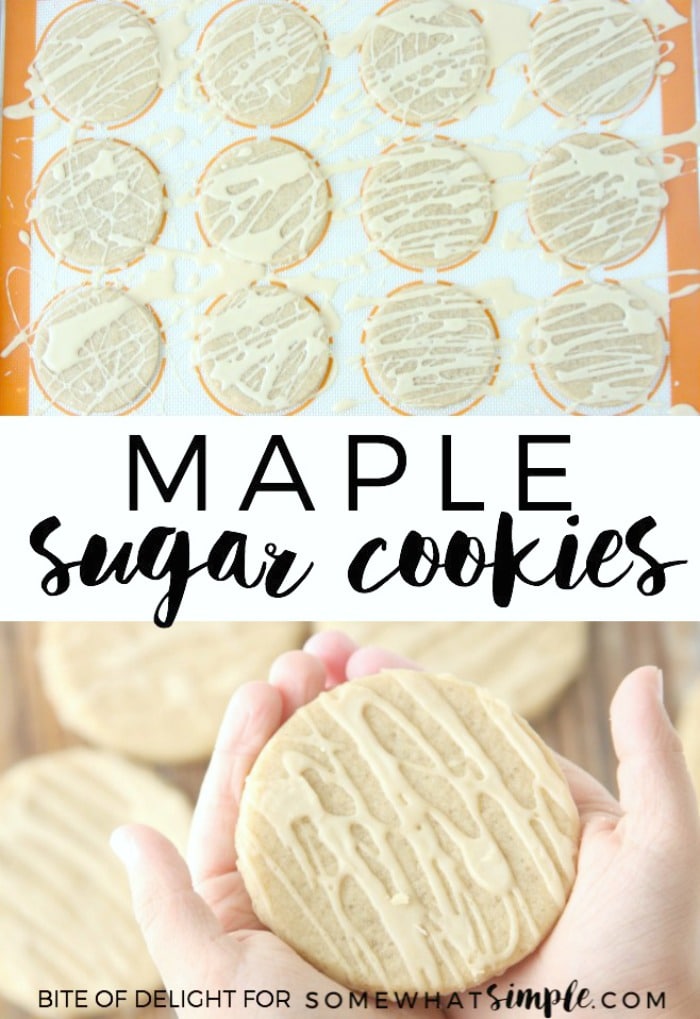 Maple Sugar Cookies are the perfect Fall treat! A light drizzle of maple glaze is the perfect finish for these simple, delicious cookies!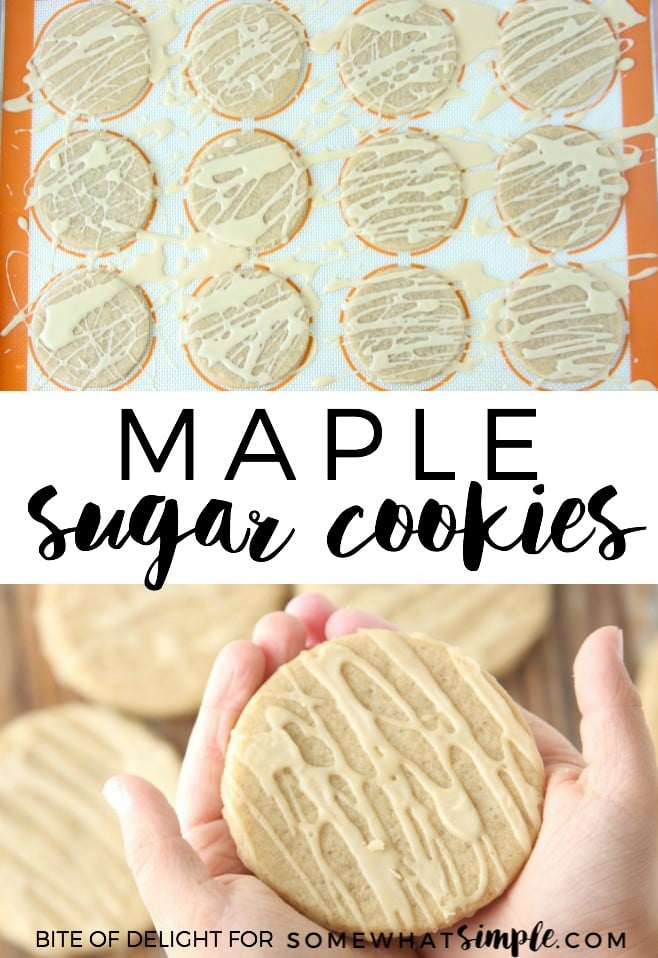 One of the hardest parts of making sugar cookies is taking the time to chill the dough, then roll it and cut it out. These cookies can be rolled and cut as soon as they are done mixing…no chilling required! And if you don't want to roll it out, you can scoop the dough like any drop cookie, and flatten it out with the heel of your hand. So easy!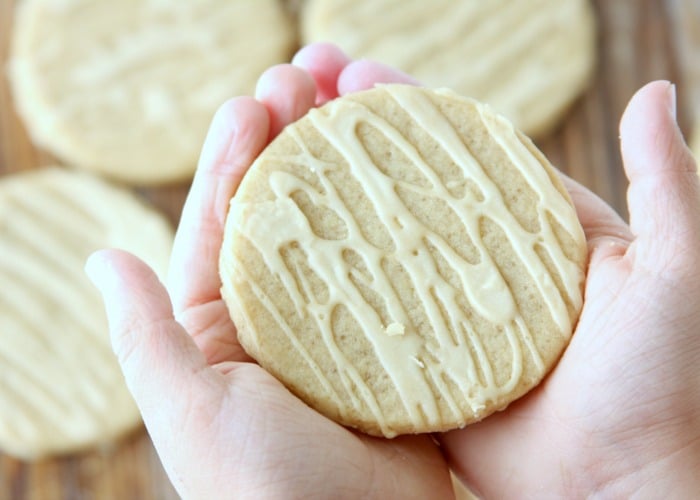 Maple Sugar Cookies
INGREDIENTS:
for the cookies:
1 cup (2 sticks) butter, softened
½ cup white sugar
½ cup brown sugar
1 egg
½ tsp vanilla
½-1 tsp mapleine (maple flavor)
2 tsp baking powder
½ tsp salt
3 cups flour
for the maple glaze:
1 cup powdered sugar
1/4 cup pure maple syrup
1 Tbsp heavy cream or milk
DIRECTIONS:
Preheat the oven to 350°.
Cream the butter and sugars until fluffy.
Beat in the egg, vanilla and mapleine.
Add the baking powder and salt and combine.
Add flour one cup at a time, beating until combined after each addition.
Roll out the dough to ¼" thick and cut out with your desired shape of cookie cutter. Place on a silicone or parchment lined baking sheet.
Bake for 6-8 minutes, or until set but not browned.
Whisk together all ingredients for the glaze. Drizzle over cookies.
NOTES:
For a lighter maple flavor in the cookies, use ½ tsp mapleine. For a deeper maple flavor, use 1 tsp.
Pure maple syrup has a deeper flavor than the Mrs. Butterworth's type of syrups.
. . . . .
For more simple and delicious cookies, try some of my favorites!
I hope you love them as much as I do!

Classic No-Bake Cookies | Rolo Stuffed Peanut Butter Cookies | Mexican Hot Chocolate Chip Cookies