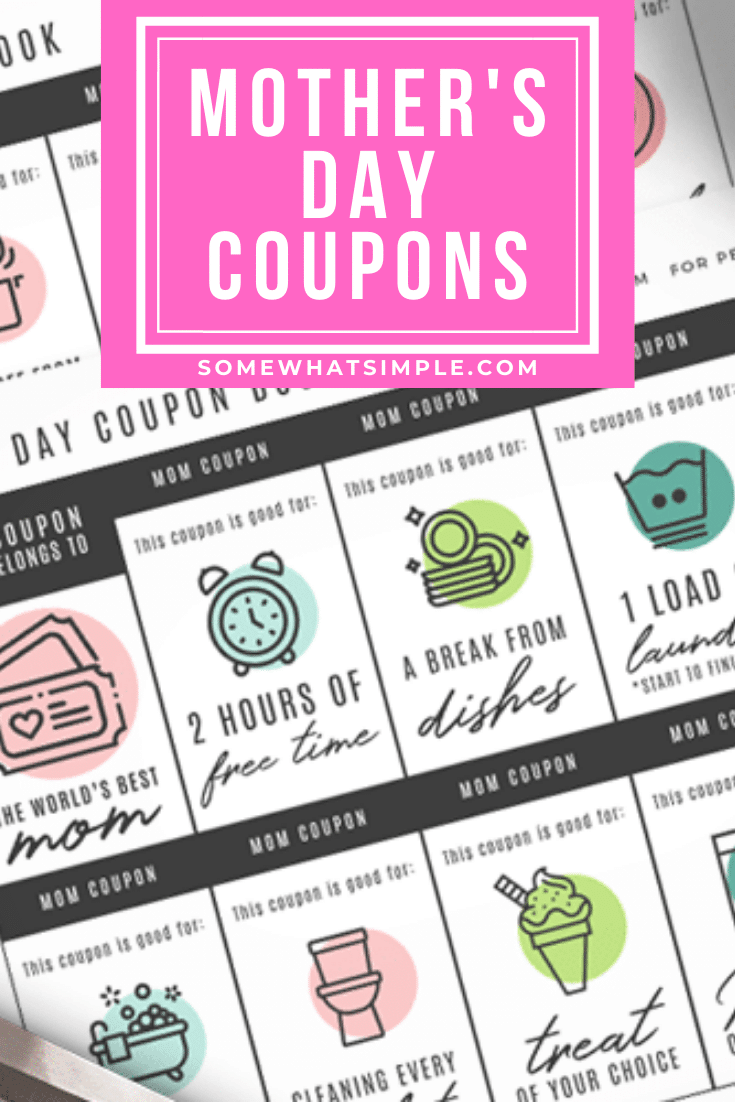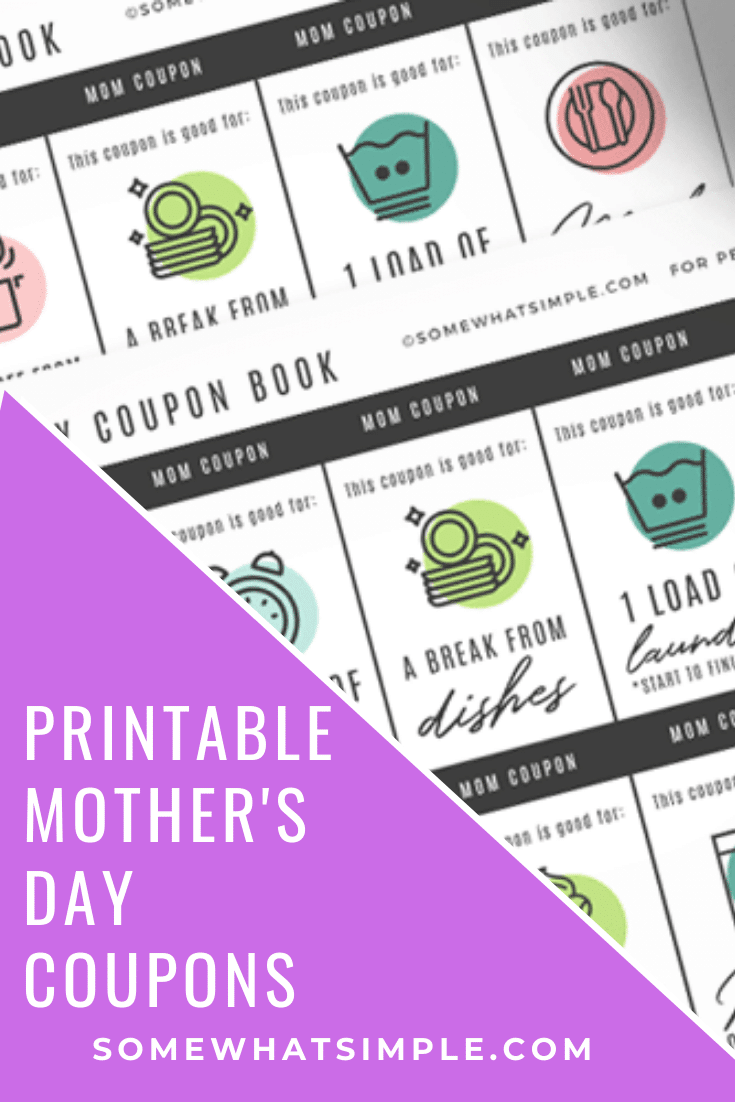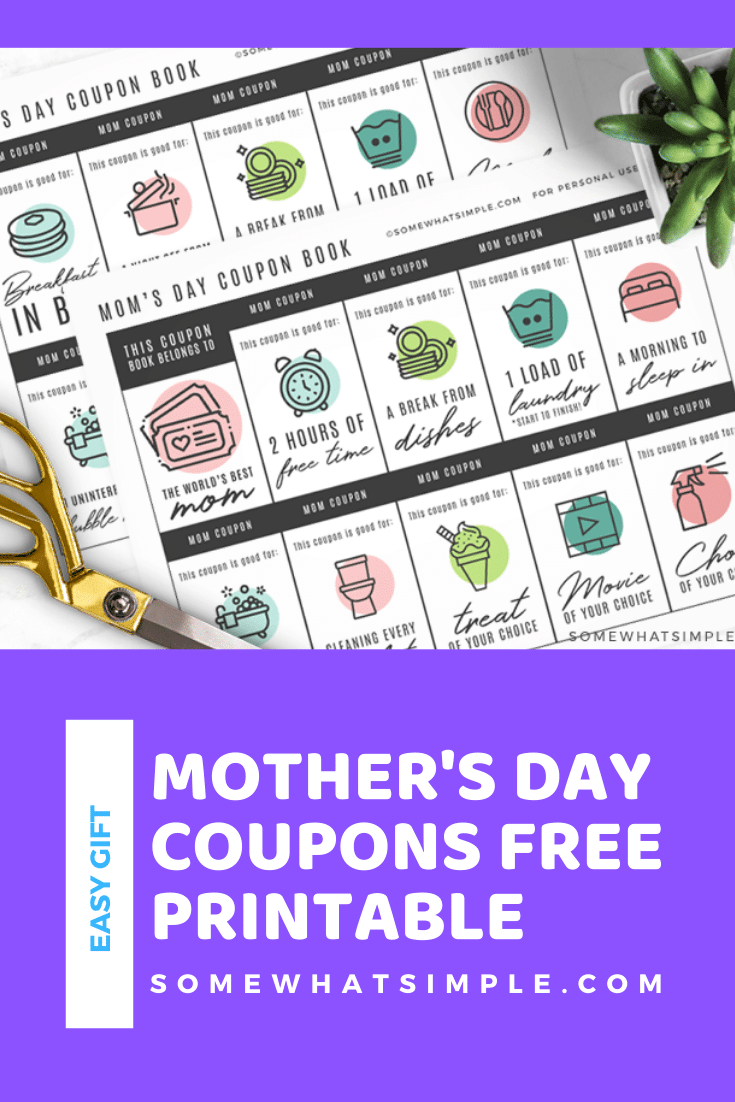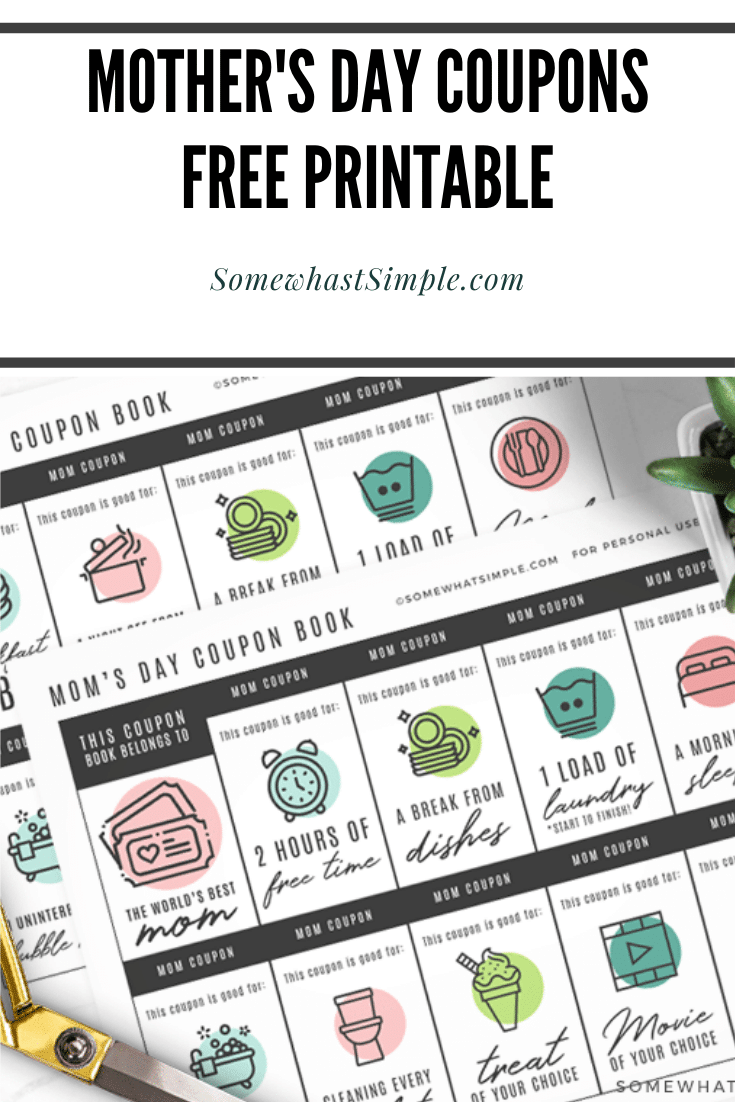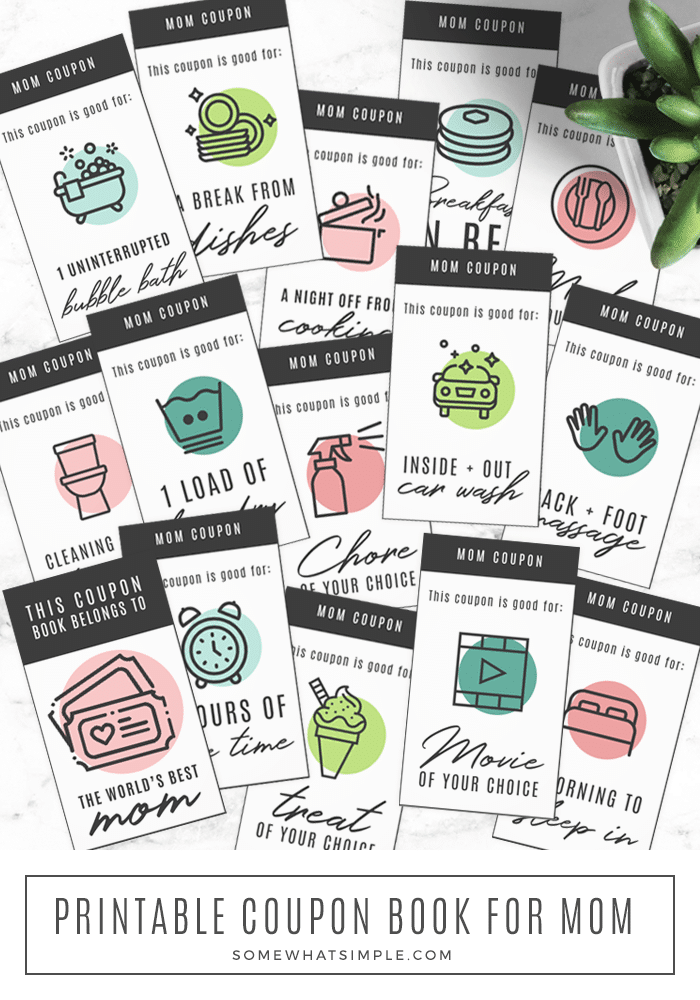 These fun Mother's Day Coupons are cute, thoughtful, and easy enough to be ready in just a few minutes!
If you're looking for the perfect Mother's Day gift, we've got you covered! We've shared some cute Handmade Gift Ideas, a Printable Handprint Idea for the Kids, and some gifts you can personalize just for her. But these Mother's Day Coupons just might be our very favorite! Look at how fun these are –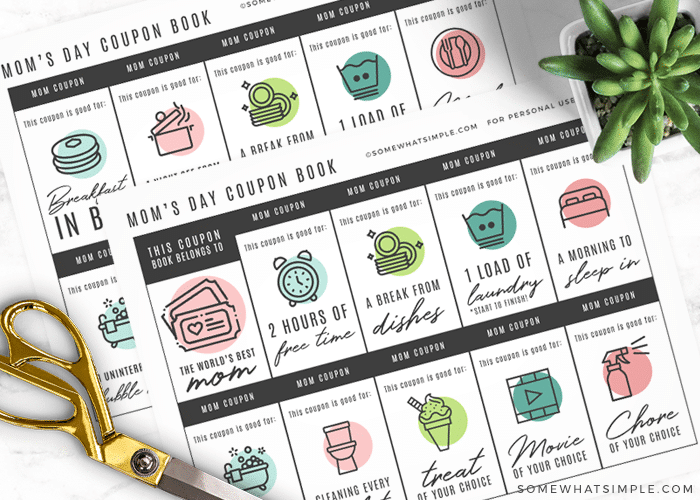 Mother's Day Printable Coupon Book
Maybe Mom doesn't need any more "things" this year, but who wouldn't love a little help around the house or some time to relax and be pampered?
When my oldest son was in Kindergarten, his class made coupon books for Mother's Day which required each child to think of a few ideas that they could do for their moms – foot rubs, help with dishes, hugs, etc. The book Ethan created made me and his teacher both laugh and laugh! He didn't make coupons for free help around the house – he made coupons that actually put a price on these things so I would have to PAY HIM if I wanted to redeem them!!!
He said things like, "This coupon is good for a 5 minute foot rub for $5", and "This coupon is good for help doing the dishes for $10"!
When I told him a coupon book is supposed to offer those things for free, he said, "These are discount coupons, not freebies!"
… I still have that book completely intact and that gift is one of my favorites!
Hopefully these printable Mother's Day Coupons will brighten mom's day, lessen her workload, and totally make her smile!
How To Make A Mother's Day Coupon Book
SUPPLIES –
free coupon book (download below)
printer
scissors
stapler
sewing machine, optional
DIRECTIONS –
Download and print the coupon book and cut out the ones you want to use.
Stack them in the order of your choice with the cover on top, then staple the stack to secure.
OPTIONAL VARIATION – Before adding the cover to the stack and stapling them all together, run the coupons through your sewing machine without thread to create perforations that she can tear off! Then add the cover and staple to secure.
…and that's it! Your coupon book is ready to be gifted!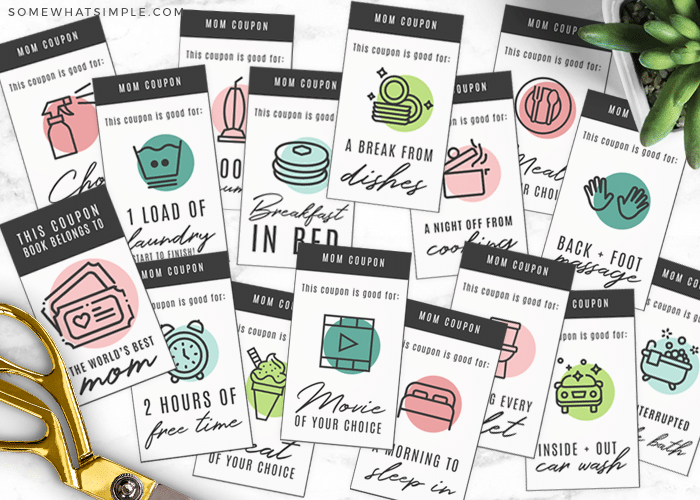 Other Gift Ideas For Her
Mother's Day Coupons Free Printable
Enter your email address below to grab the free file –
Please remember, these coupons are not to be mass produced, sold, or claimed to be your own. Thanks for understanding!
Happy Mother's Day!!