These pumpkin granola bars are so easy to make, and they taste amazing! Loaded with dried cranberries and pumpkin seeds, they are a super delicious fall treat!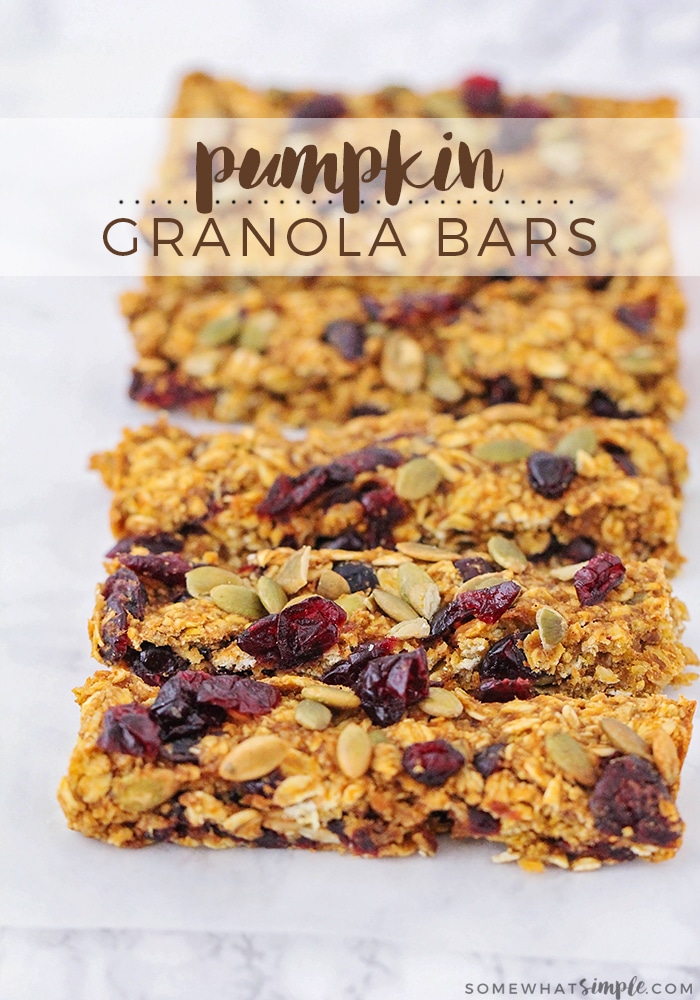 It's finally that time of year when we get to add pumpkin spice to all the things! I know that technically you can eat pumpkin all year round now, thanks to the magic of canned foods, but pumpkin just screams fall to me. When it's cold outside and the leaves are falling, I just want to stuff my face with every pumpkin and apple treat I can find! 🙂 These delicious and healthy pumpkin granola bars are the perfect way to indulge my sweet tooth without throwing nutrition out the window completely. They're easy to make and incredibly tasty!
Pumpkin Granola Bars
Ingredients for the granola bars –
2 cups old fashioned oats
2 teaspoons pumpkin pie spice
1/2 cup dried cranberries
1/2 cup shelled pumpkin seeds
1/4 cup brown sugar
1/2 teaspoon salt
1/2 cup pumpkin puree
1/4 cup maple syrup
1/4 cup peanut butter or cookie butter
1 teaspoon vanilla
Directions to make the granola bars –
Preheat the oven to 350. Line a 9 x 9 baking dish with parchment or spray with cooking spray, and set aside.
In a medium bowl, mix together the oats, pumpkin pie spice, cranberries, pumpkin seeds, brown sugar, and salt.
In a small bowl or measuring cup, whisk together the pumpkin puree, maple syrup, peanut butter, and vanilla. Pour the wet ingredients into the dry ingredients and mix to combine.
Spread the mixture into the prepared pan and pat into an even layer. Bake 18-20 minutes, then let cool before cutting into bars.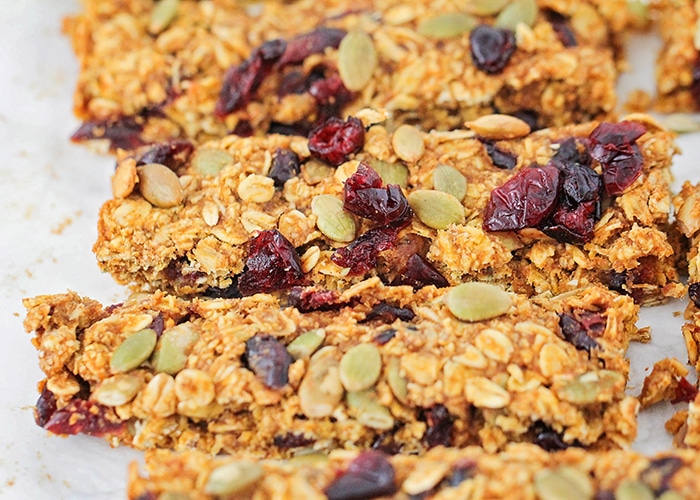 The granola bars take just a few minutes to mix together, and they're so easy that the kids can help too! I love the contrasting flavors of the spiced pumpkin, tangy dried cranberries, and crunchy pumpkin seeds. Everything bakes together in the oven into chewy, sweet, delicious little bars!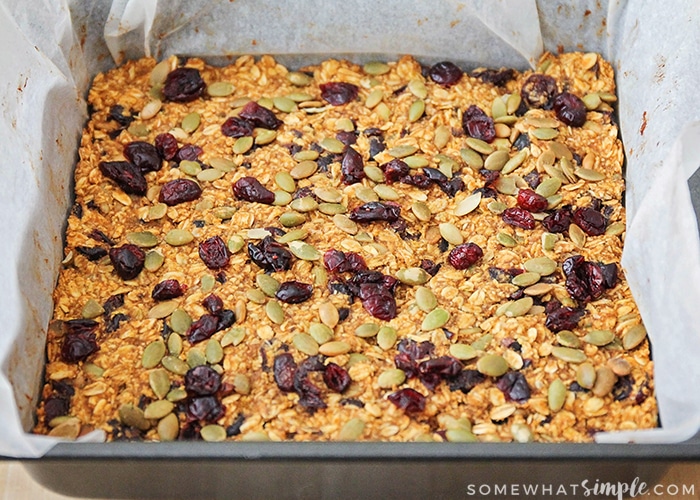 These pumpkin granola bars would be a perfect after school snack, or an easy energy boost to bring along on a fall hike. They're so tasty, and good for you too!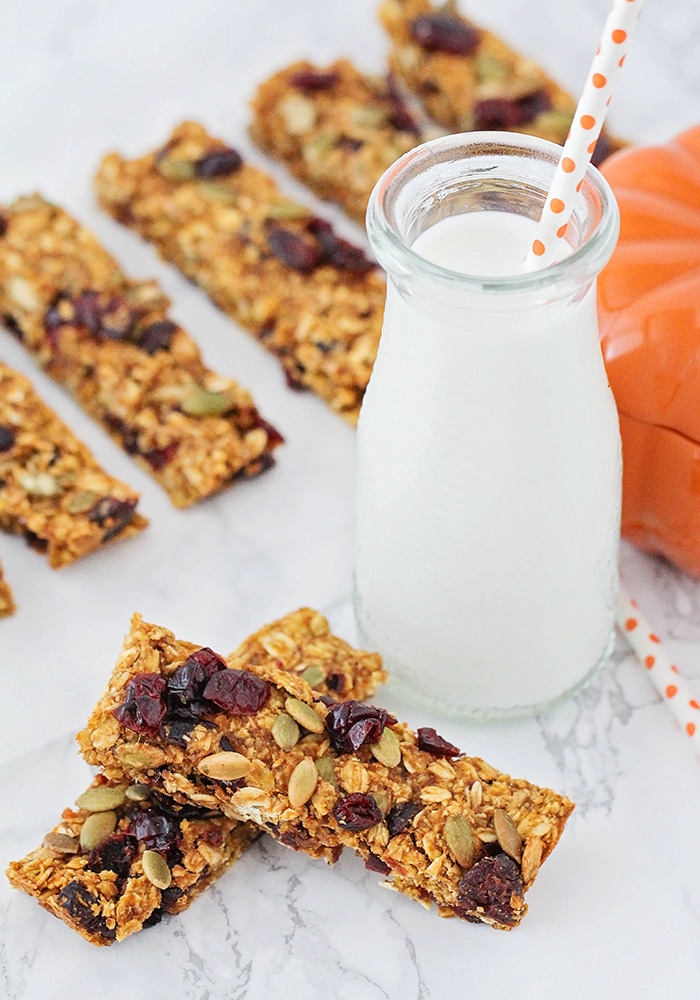 For more delicious pumpkin treats, check out some of our favorites below: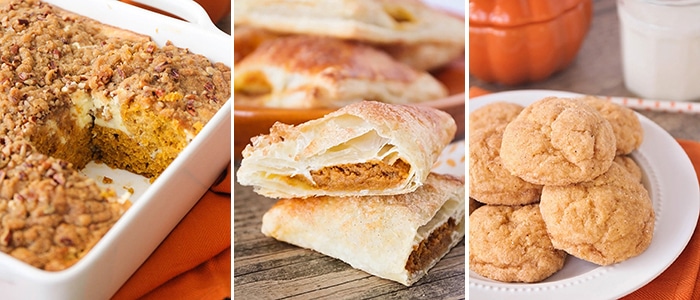 Pumpkin Cream Cheese Coffee Cake | Pumpkin Pie Turnovers | Pumpkin Snickerdoodles