For months I've been planning a spice jar overhaul, asking friends to collect baby food jars, scoping out ideas on Pinterest. Now I've finally done it!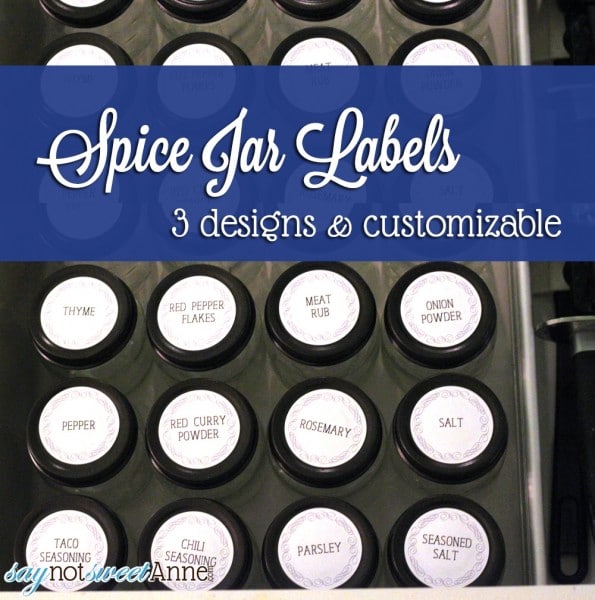 It all came down to these pretty labels. I ordered a few sheets from OnlineLabels.com (OL2088 – 1.5″ Circle Labels) and using their template I created these. Aren't they so pretty? It feels so nice to have a place for everything and everything in its place!!
Of course, not everyone will have the same spices as me, so I'm sharing a blank version with you today. Its got all the text boxes in place- all you have to do is edit them and apply your favorite fonts! Click on the picture to download the .DOC file to your computer! (You might have to right click and choose "Save File As…"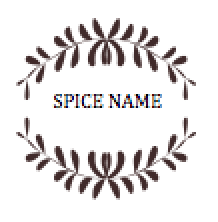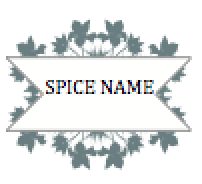 I've done a couple of versions too, just in case your kitchen has a different style or flare. I hope you love them. I can't wait to see where you use them! Will it be on spice jars? Maybe just on magnets for the fridge? Maybe to label cute baskets in the bathroom? You name it!!
How I Made Them:
My darling cousin collected several baby food jars for me. I weeded out any non-matching ones so that they were all the same size and style. Then, I soaked them in hot water to get off the labels.

While the jars were soaking, I took all of the lids and hit them with an oil-rubbed-bronze spraypaint. I used little condiment cups to lift them off the ground so that I could get the edges better.


Once the labels were off the jars, I used a razor blade to scrape off the sticky parts and acetone to finish the job.

Finally, I printed my labels and applied them to the lids. I was so excited I couldn't wait to do them, so this picture is from around 11:30 at night!

That's it! I think I might coat the lids with some sort of sealer to make sure I don't get fingerprints on the labels, but for now I am tickled with how well they turned out!!

I've got enough matching jars and lids to fill half of my large cooking drawer next to the stove. The only trouble is, I only have half that many spices. Oh well! I guess I'm going to have to hit the local market and see what I can find. My new spice jars make me want to get cooking!