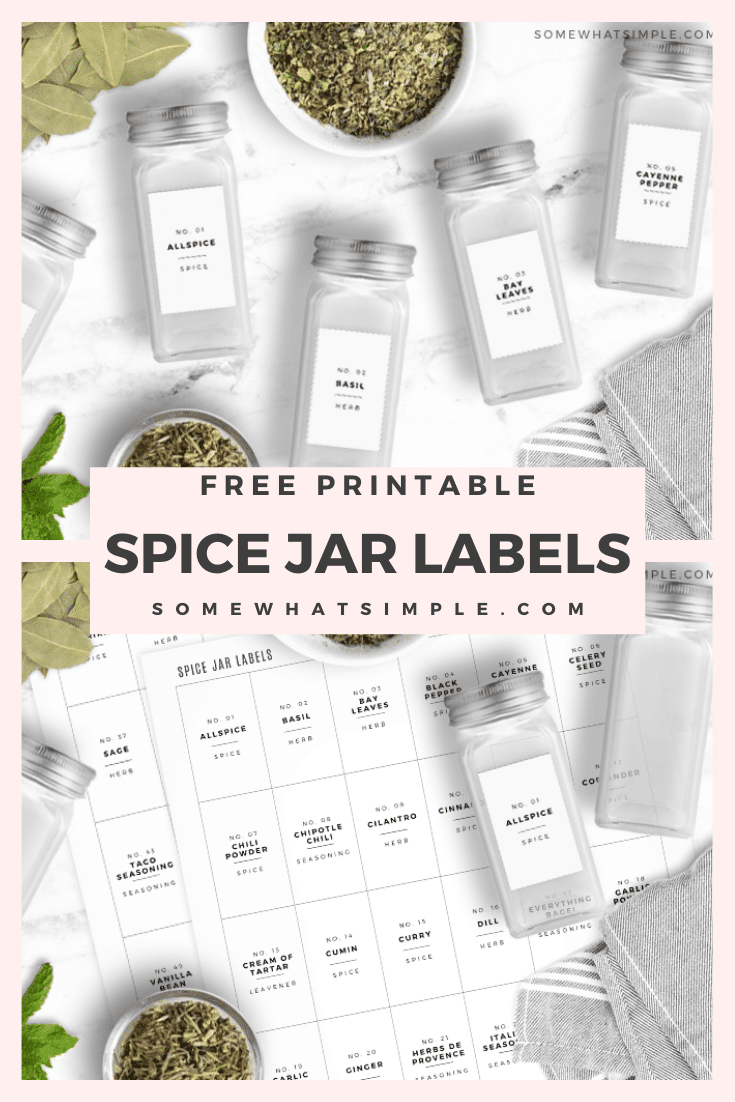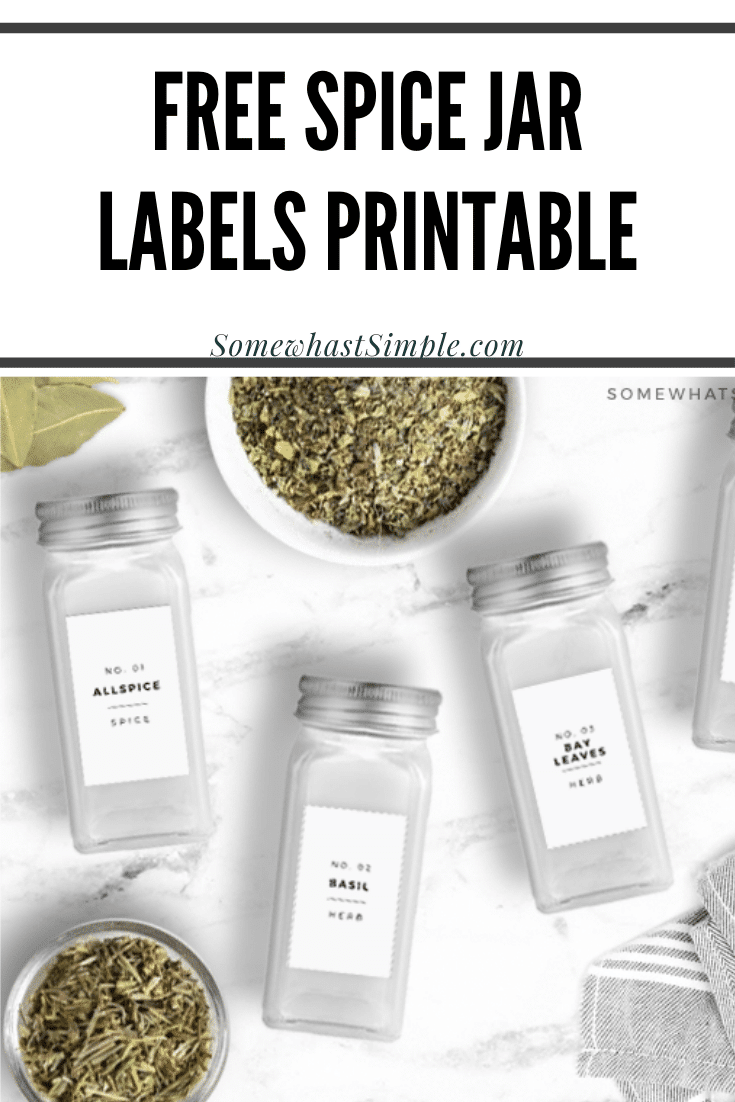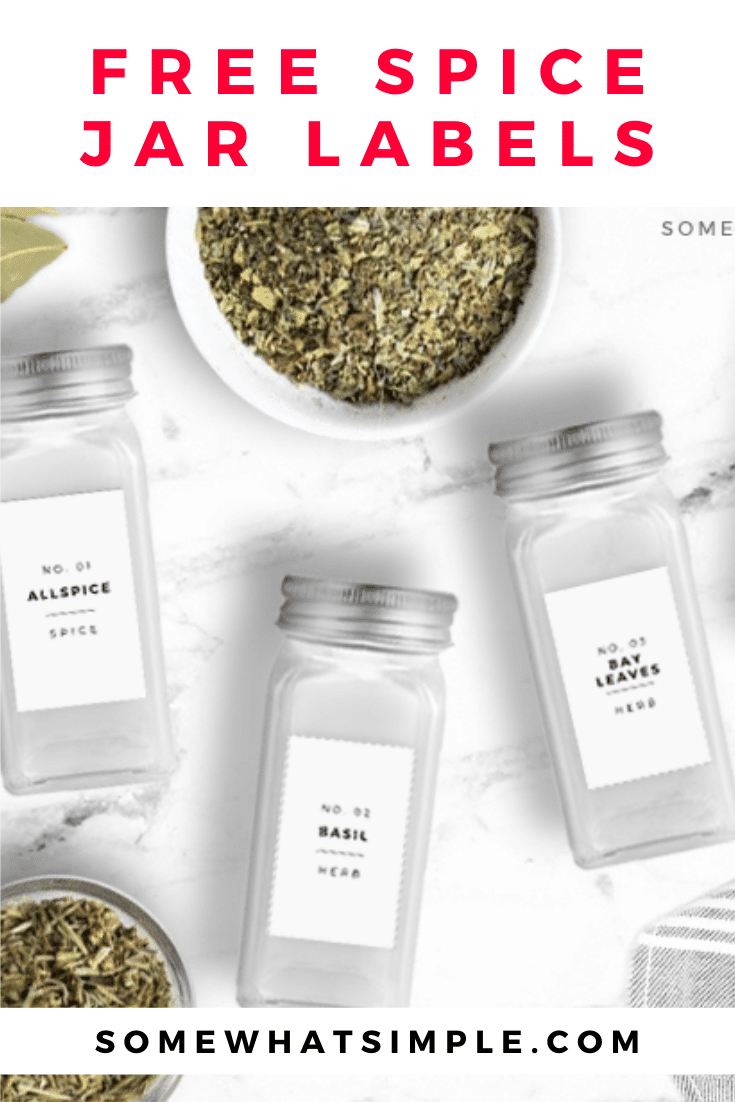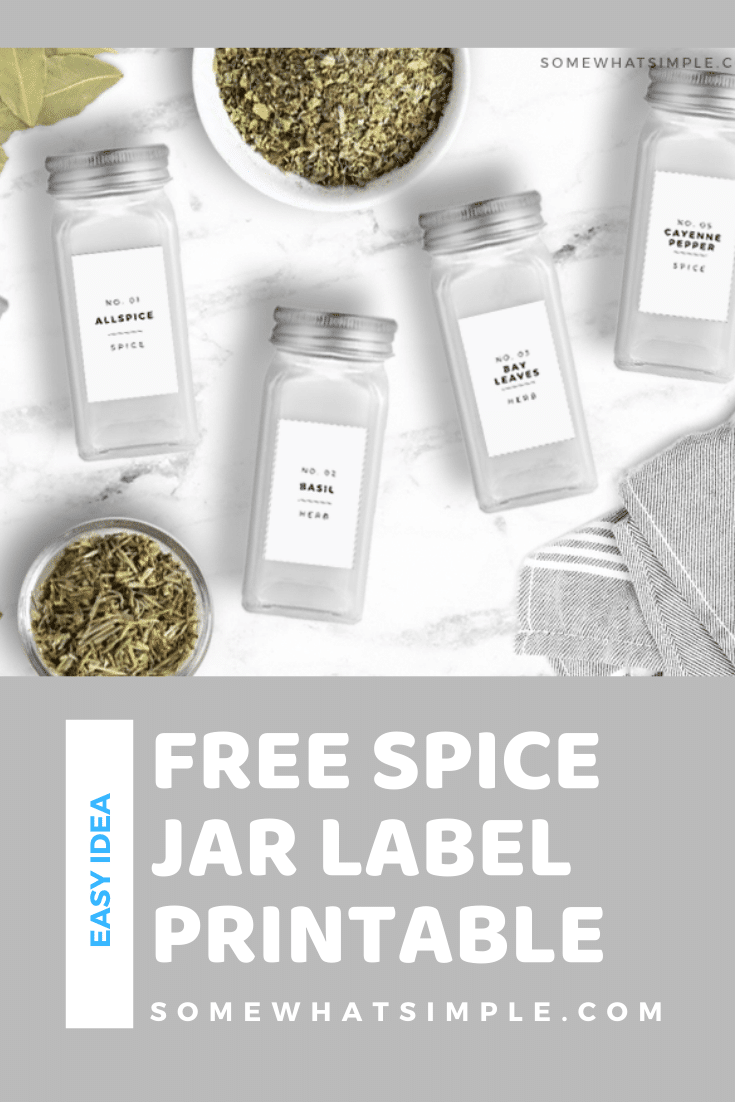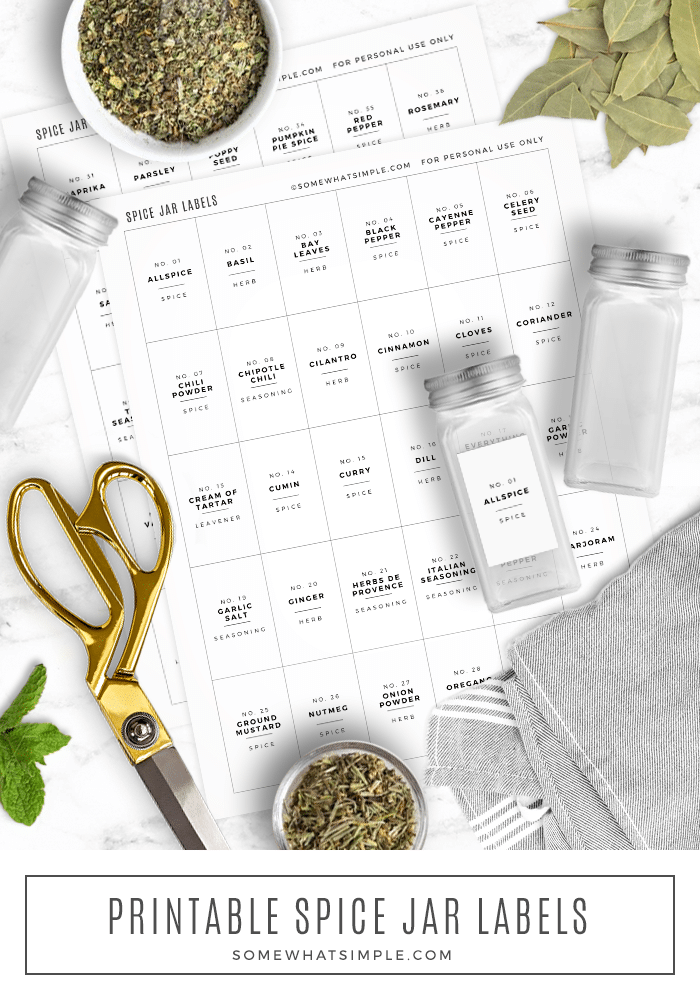 Get ready for a spice rack overhaul using our printable spice jar labels! It's time to create an organized spice rack that looks amazing!
Whether you're making BBQ Ribs, Garlic Parmesan Chicken or Deviled Eggs, you'll always be able to easily find the right spice with these beautiful labels.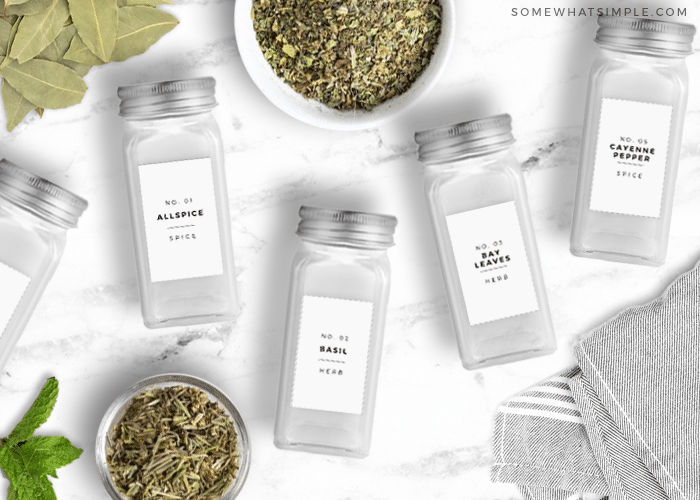 Beautiful Spice Jars
Are you ready to get your spices organized and looking pretty? You've come to the right place!
One of the projects I wanted to tackle when I organized my pantry was my spice rack situation. I had mismatched jars and labels, and everything was a different sizes and colors.
No matter how straight I lined everything up or arranged things, this section of my pantry always looked like a mess! I decided to invest in some pretty jars and make my own labels, and it was a game changer!! In about 10 minutes flat, I had a beautiful spice rack that still makes me smile when I reach in to grab what I need!
Today we are sharing a clean + minimal spice label design, featuring all the most popular spices, and some blank labels too! These labels are the perfect way to keep your spices organized, and they make great gift ideas too! Here's what you'll need –
Printable Spice Jar Labels
MATERIALS –
spice jar label template (download below)
scissors
spice jars*
marker or pen, optional
* You can use jars you already have (soak them in hot water to get the label off. We use THESE JARS from Amazon – I love the shape, and they were actually one of the cheapest options. Baby food jars are also a great option!
DIRECTIONS –
Download the spice jar template and print it on a sheet of sticker paper.
Write in any spice that doesn't have a label on one of the blank sticker options.
Cut out each label you want to use, and stick to the front of your jar.
…that's it!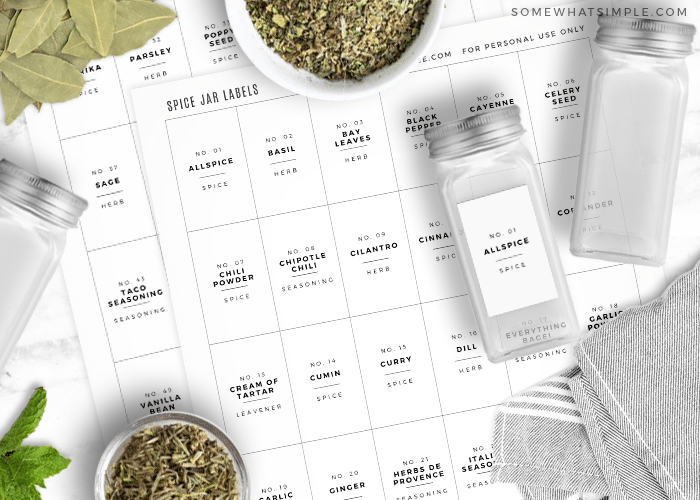 Free Jar Label Download
Enter your name and email address below to get immediate access to this spice jar label template file. A page will load with the labels as soon as you hit "submit", so you don't have to wait for an email or anything! We hope you love them!
More Free Printables For Your Home