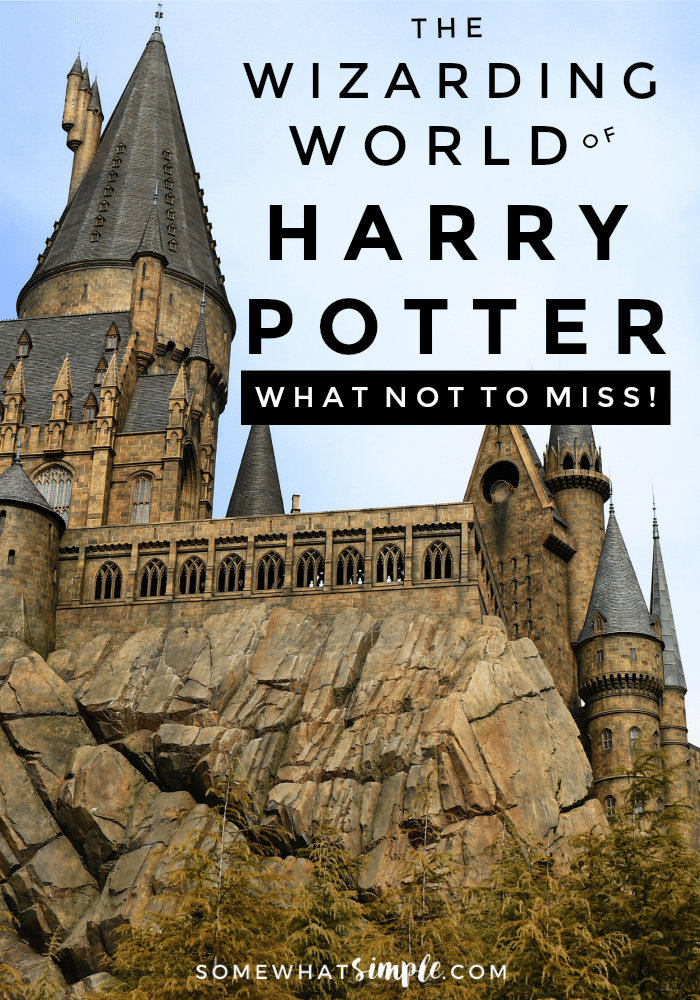 The Wizarding World of Harry Potter is one of our favorite theme-park attractions ever! Like Disney, it can be really overwhelming for a first timer, so here is a list of our favorite things to do, see and EAT while there!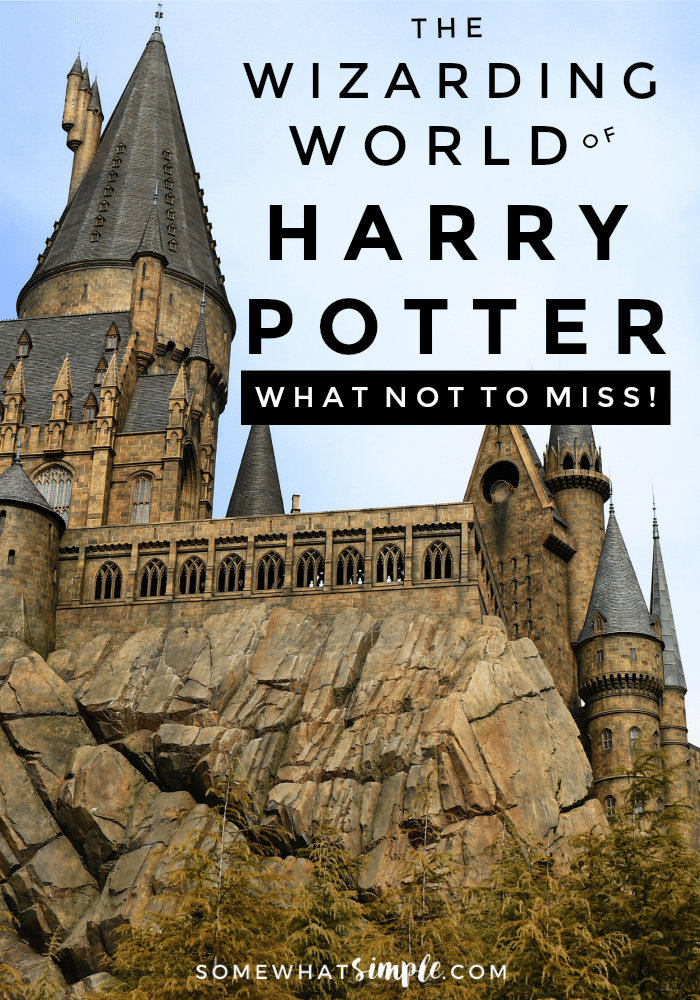 Harry Potter World –
Things to Do at The Wizarding World of Harry Potter
Ride The Hogwarts Express
The Wizarding World of Harry Potter is broken down into two parks. Hogwarts and Hogsmeade. To travel between the two you need to ride the Hogwarts Express. Not only is it a fun train ride but it is also an attraction. A short movie plays as you head to Hogsmeade and then a different one plays on the way back to Hogwarts. It is a must do thing for any Harry Potter fan!
Escape from Gringotts
This ride puts you right in the action of the iconic Deathly Hallows scene with Harry, Ron and Hermione. You'll have to break in, and out, and avoid dragons as well as death eaters. Escape from Gringotts is found only at Diagon Alley. This was one of my favorite rides because the animatronics were amazing.
Drink Butterbeer
Butterbeer is served hot in the books, but at Hogsmeade you can have it hot, iced, frozen, or as ice cream. I really didn't think it was going to be all that magical, but it definitely was! (That first taste is out of this world!) I don't know what kind of wands they are using to make it, but I would like to have one. It tastes like cream soda and butterscotch and itt is pretty sweet but a must do for any Harry Potter fan. Also, don't forget to check out the souvenir cup. You can't get the butterbeer anywhere else so don't leave without it!
Watch How The Wand Chooses The Wizard (or Witch)
While at Hogsmeade, stop by Ollivander's and see how the wand chooses the Wizard. A small group goes into a room where Ollivander will choose a special wizard (or witch). Even if you don't get chosen to be the wand searcher, it is an experience that every Harry Potter fan must have at least once. After Ollivander chooses the lucky participant, he guides them through spells to see if the wand chosen is their wand. If it isn't, special effects like the flowers wilting will let them know. When they pick the right wand, the magic is intense! It is such a fun time – be sure to experience it! (Please note, if your child is chosen they will try to sell you the wand when you leave the room. It can be really hard to tell a child no when they actually believe this wand has chosen them.)
Eat A Meal At Three Broomsticks
A visit to Hogsmeade is not complete without a meal at the Three Broomsticks. Just like the book, there are three broomsticks at the entrance. It feels so real you actually watch to see if Harry, Ron, and Hermione make an entrance! It has a rustic pub vibe and the food portions are quite large. The food has mixed reviews, some loving it, some not so much but it is definitely worth the stop, even if it's for a Butterbeer in the shade!
Experience the Harry Potter and The Forbidden Journey Ride
This interactive 3D roller coaster ride is a must do. Not only is it in the Hogwarts castle but is easily the best ride in the park. While you are "flying", scenes from the movie play and there are realistic elements like fire-breathing dragons and dementors. I don't want to give to much away and spoil it, but I will say it is not for the faint of heart. It can get a little intense and it is like a rollercoaster with the speed, drops, twists, and turns. This ride is very popular and wait times can be really long, so be prepared. (It really is worth the wait though!)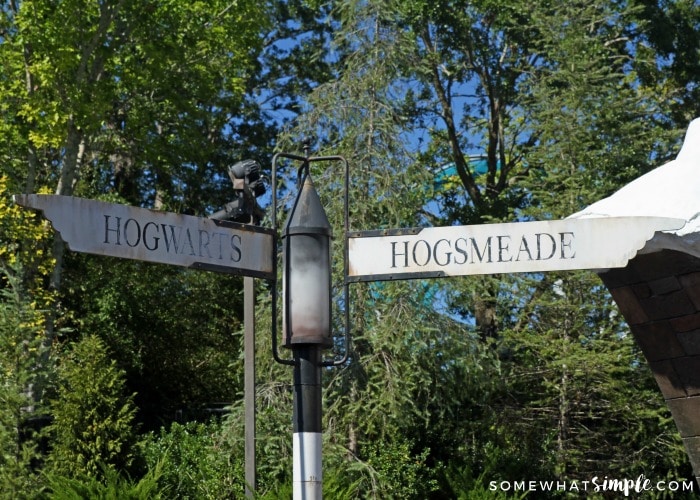 Even though you'll want to see everything at Harry Potter World (as well you should!) we hope these tips help make your trip extra special! Have so much fun!