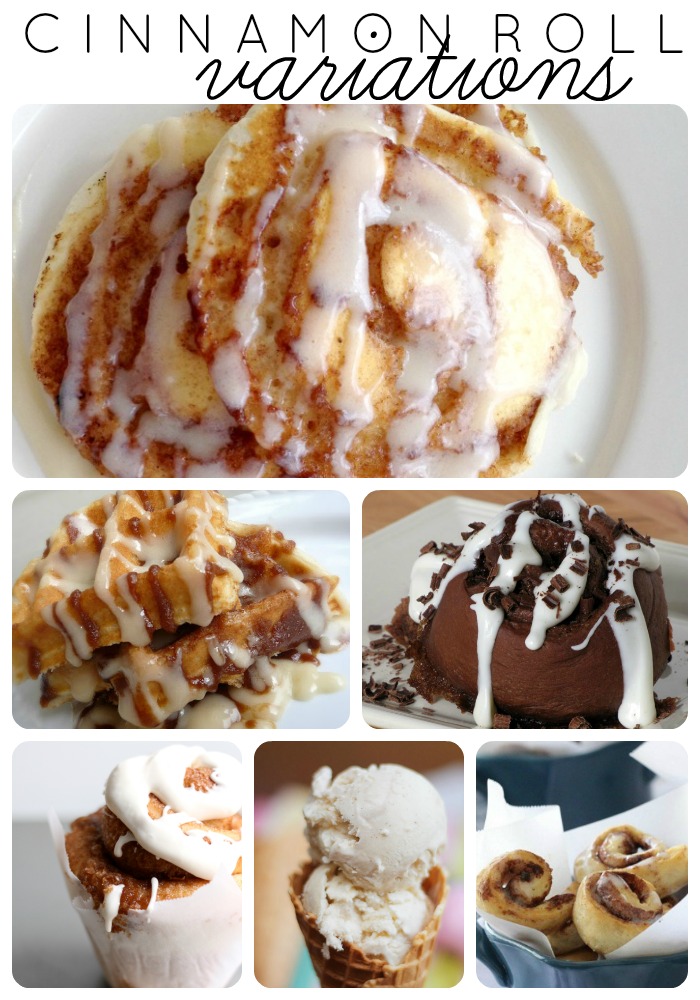 When I was younger, Christmas for us began at 4am- we would open presents, then head to my Grandma's house where we would spend the rest of the day with family. My grandma would always have delicious cinnamon rolls waiting for us when we got there and because she made so many we would eat cinnamon rolls pretty much the entire day! We'd play with our cousins and take a cinnamon roll break even at 2 in the afternoon! I've carried on the tradition of cinnamon rolls on Christmas morning with my family, and I am always trying new recipes. I LOVE CINNAMON ROLLS and rarely find a recipe I do not like. Here are some yummy Cinnamon Roll Variation recipes I've seen: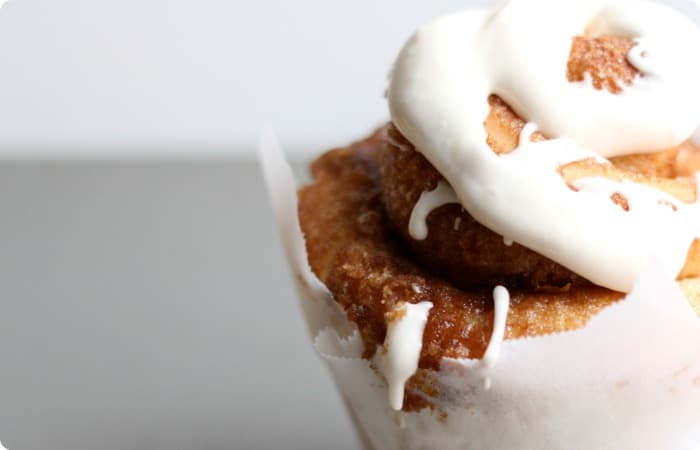 1. The Faux Martha created these cinnamon roll muffins that are cute served individually and you can eat them without plates or forks!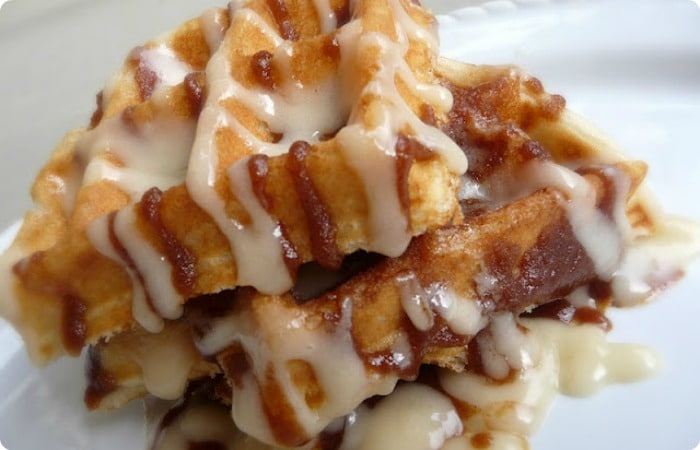 2. This Cinnamon Roll Waffles recipe from Chef in Training is going on my menu for the week!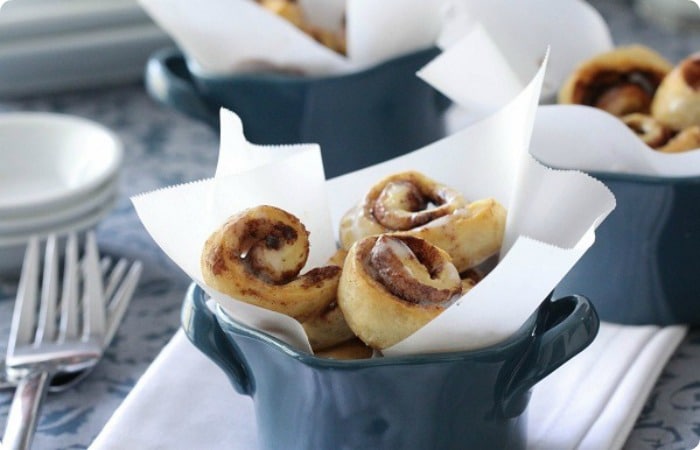 3. These Bite-Sized Cinnamon Rolls are from The Picky Palate. She uses refrigerated biscuit dough and says you can make these in about 30 minutes!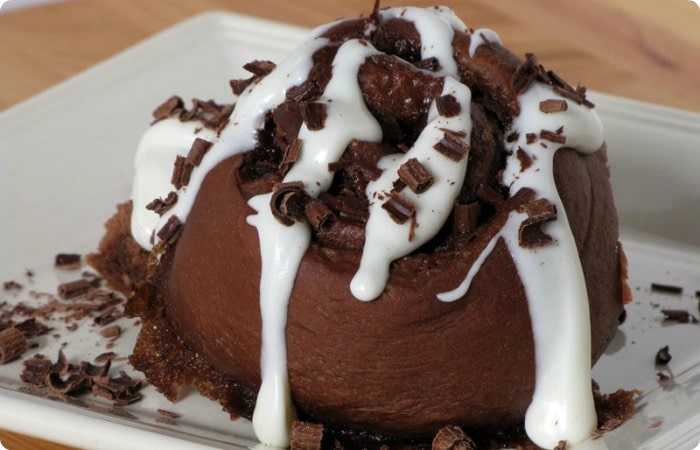 4. Cooking Ventures creates this chocolate cinnamon roll recipe for all the chocolate lovers out there.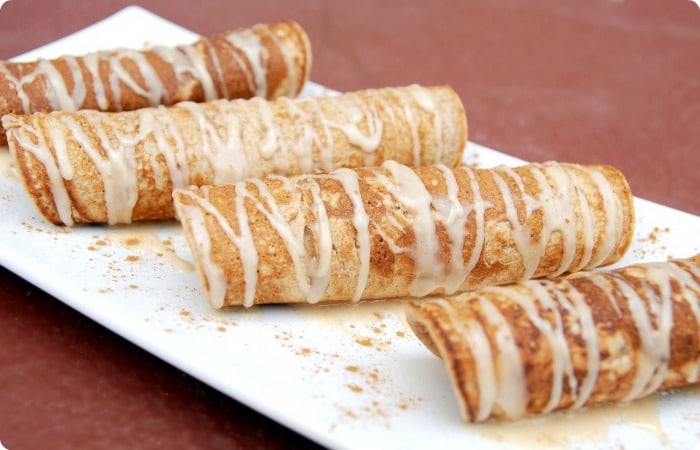 5. The Novice Chef shows a fun cinnamon roll crepe recipe that looks delish!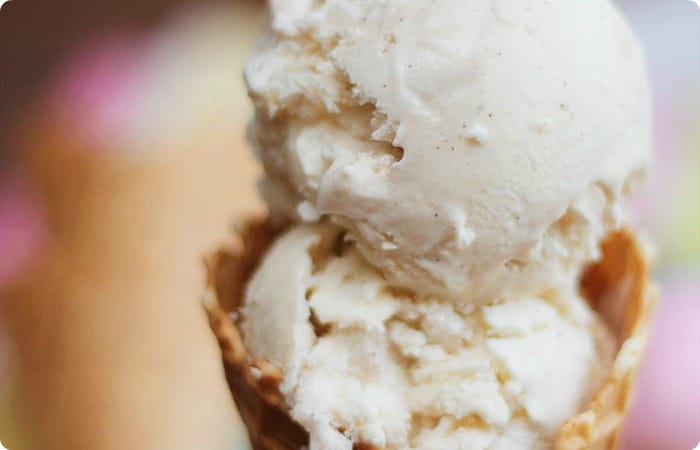 6. Kevin and Amanda make it look so easy to make this yummy cinnamon ice cream without an ice cream maker!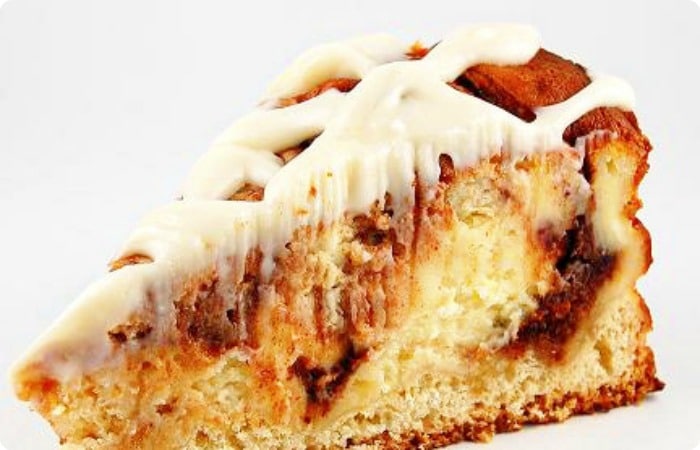 7. Culinary Concoctions makes my mouth water with this cinnamon roll cheesecake recipe.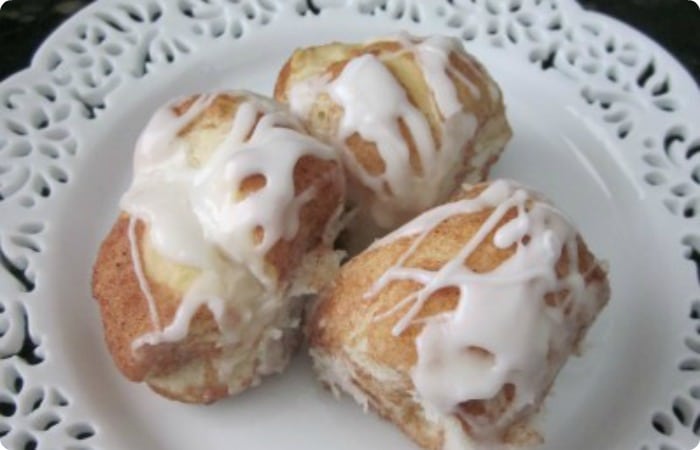 8. I actually made these cinnamon rolls using biscuit dough last year, as seen on Blue Cricket Design. Quick and Easy!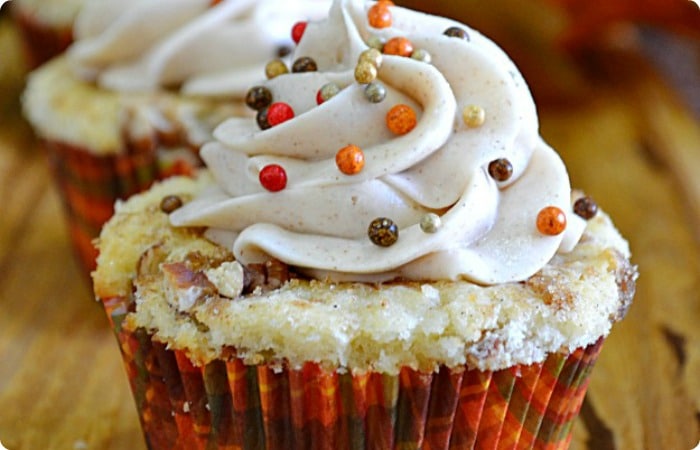 9. Cinnamon Roll Cupcakes– the flavors we love without having to wait for the dough to rise…. twice!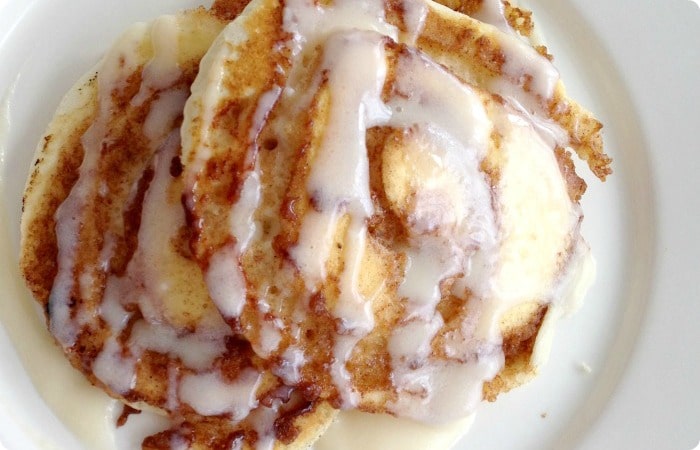 10. And finally, my newest addiction for breakfast- these Cinnamon Roll Pancakes. Try them. No, really.
What do you think? Let me know when you plan to make any of these. I'll be over in five minutes. And I will bring the milk.
This post originally published in December 2011 and was updated in November 2014