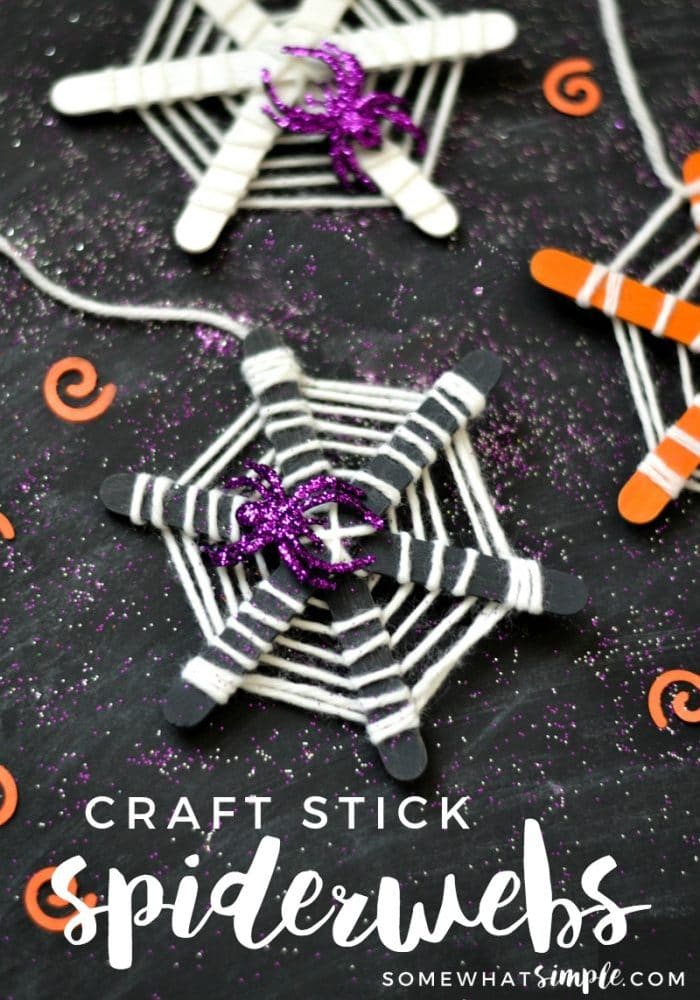 These craft stick spiderwebs are super easy to make, plus you only need a few supplies. They make a great craft for a classroom Halloween party!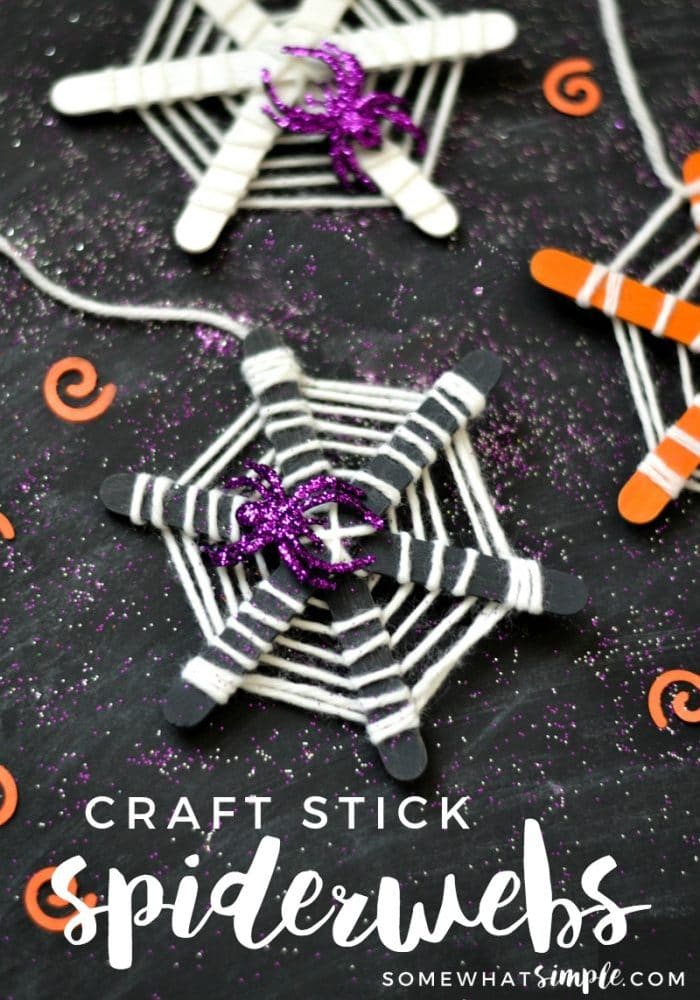 Halloween is one of my absolute favorite holidays for decoration and crafting. With everything from creepy skulls and cobwebs to happy pumpkins and ghosts, there's something for everyone. Although I tend to stick to the cutesy stuff like smiling spiders and grinning pumpkins… and these cute little spiderwebs!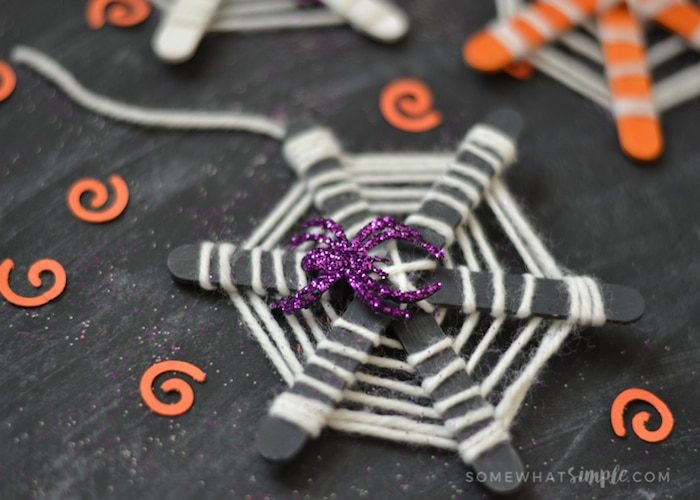 Hot glue works best for this project as it eliminates any drying time, but if you are working with kids, school glue will work, it just needs a little more time to dry. If you plan on using these as a party craft, you can glue everything together beforehand and then let the kids color their craft sticks with markers.
How to Make Craft Stick Spiderwebs
MATERIALS:
3 craft sticks for each spider web
yarn
scissors
glue
plastic spiders
paint or markers (optional)
DIRECTIONS:
Color or paint the craft sticks in Halloween colors or with fun designs. This step is optional depending on how involved you want to get with this craft!
Glue the three craft sticks together to create a base for a web.
Cut off a long piece of yarn – the longer, the better – you can trim off any excess at the end.
Tie one end of the yarn towards the middle of the craft stick base.
Wrap the yarn around each craft stick – under, over, around.
After you are done wrapping, tie the end of the yarn to the top of a craft stick and leave a little bit extra to use for hanging.
Add a spider to complete your web!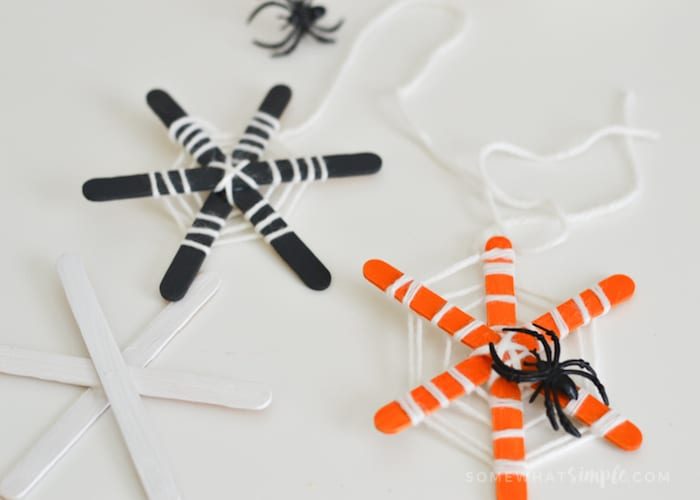 These craft stick spiderwebs look so fun hanging up around the house for Halloween!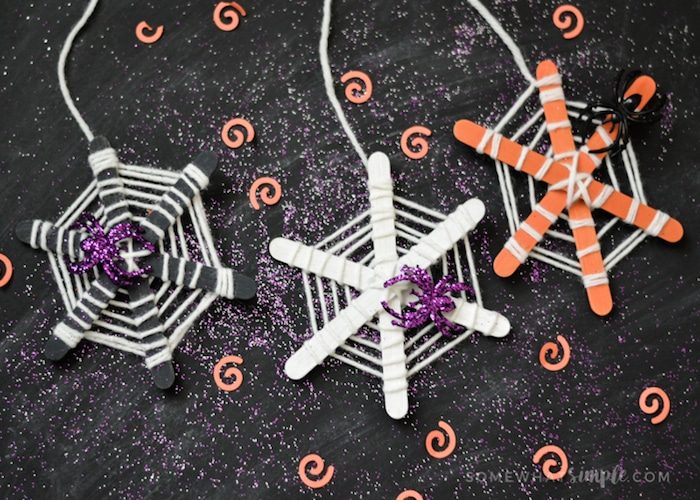 Hope you have a fun and safe Halloween!
. . . . .
Looking for more Halloween project ideas? Be sure to check out these fun activities & crafts!

Paper Plate Candy Corn | Halloween Scavenger Hunt | Coffee Filter Candy Corn