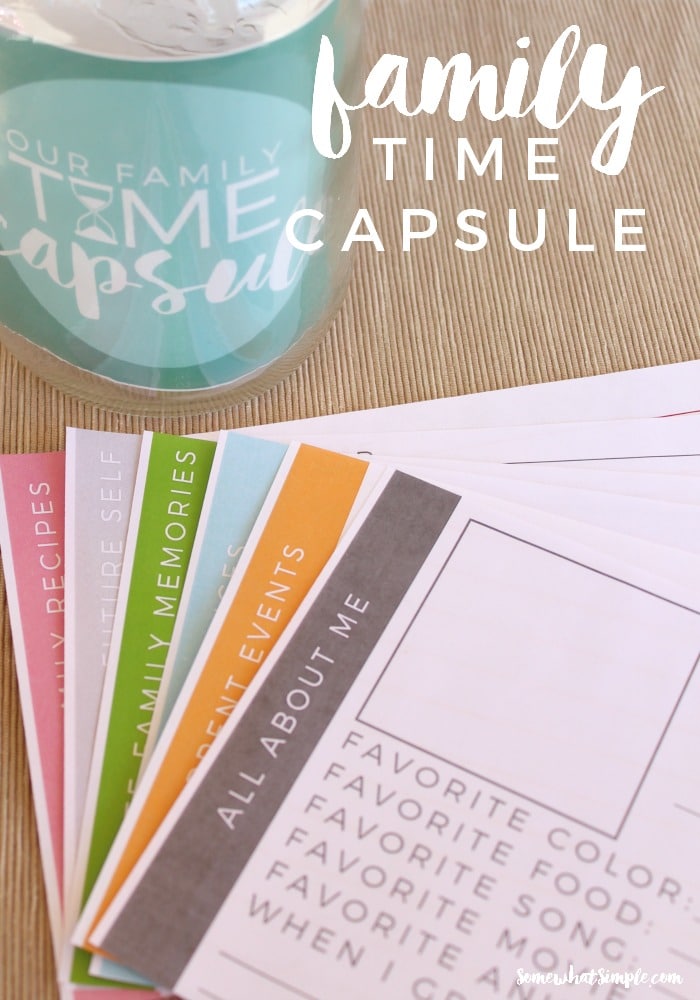 A family time capsule is a fun activity with memories just waiting to be re-discovered!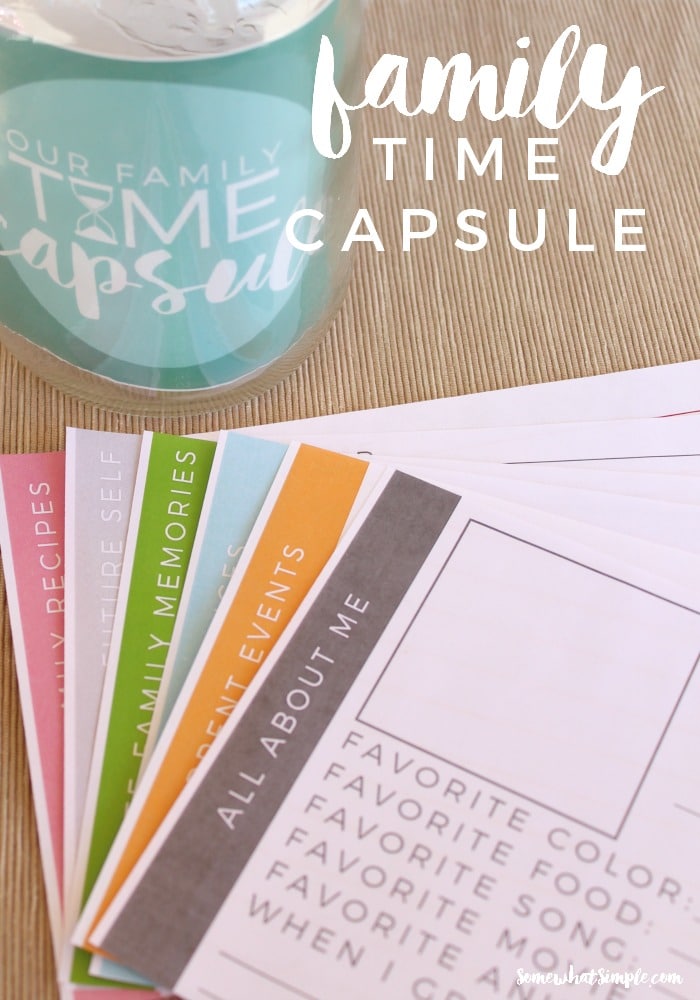 Shortly after the construction crew finished the framing of our house, we were invited by the superintendent to come have a look inside. We gave each of the kids their own Sharpie marker and let them graffiti their bedroom walls however they wanted!
Our 2 year old thought it was amazing that she was actually being encouraged to write on her walls. Our 4 year old wrote his name a million times all over his room and the older kids wrote their names, favorite quotes, and some warnings to their siblings to "KEEP OUT!"
We made a video documenting the entire process – take a look:
If you're a fan of the show Fixer Upper, you might have seen the episode where Chip found an old Pepsi bottle with a message inside it from a teenage boy who hid the bottle inside the walls of the home in the 1970's. Chip and Joanna (or the producers of the show) actually found this person with the help of social media, and they brought him to that same house 40 years after he left that message in the bottle. What a fun surprise!
That got me thinking about how fun a family time capsule would be for our family, and I came up with the idea to create some family time capsule printables – aren't they fun?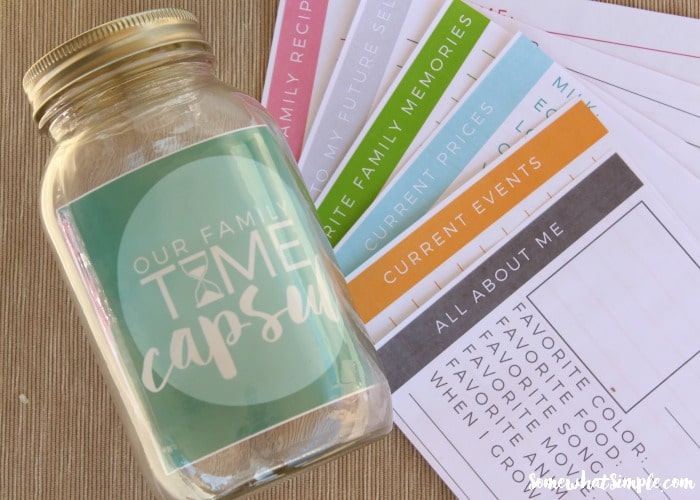 Here is how to make your own –
HOW TO MAKE A FAMILY TIME CAPSULE
MATERIALS NEEDED:
glass bottle or jar (a used condiment jar or Mason jar work well!)
family time capsule printables (download here)
family photos and memorabilia – movie tickets, receipts, newspaper clippings etc.
DIRECTIONS:
Download and print our printables. (Link here)
Gather the family together and then fill out all the information sheets.
Place the info sheets and any family photos and memorabilia into the glass jar.
Bury the jar in your yard or in the walls of your home.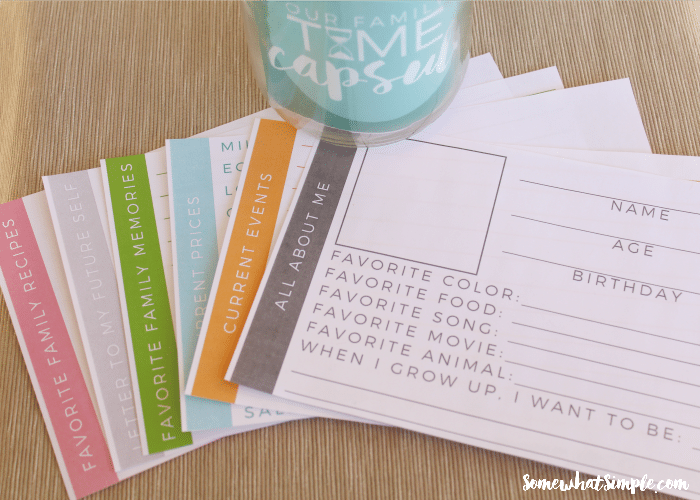 Your kids will LOVE putting together a little piece of their history!
Click HERE to grab the Family Time Capsule Printables from the Somewhat Simple Shop!
This post originally published on Somewhat Simple in 2010.