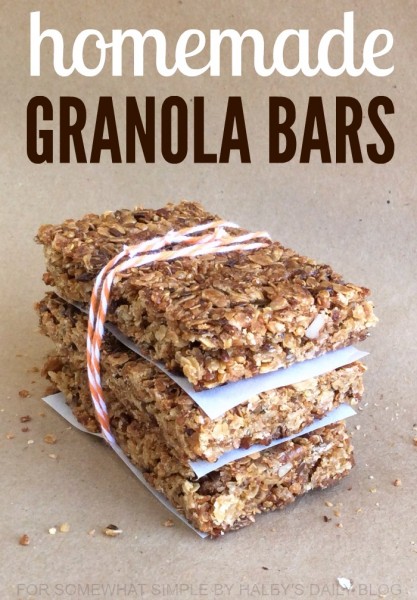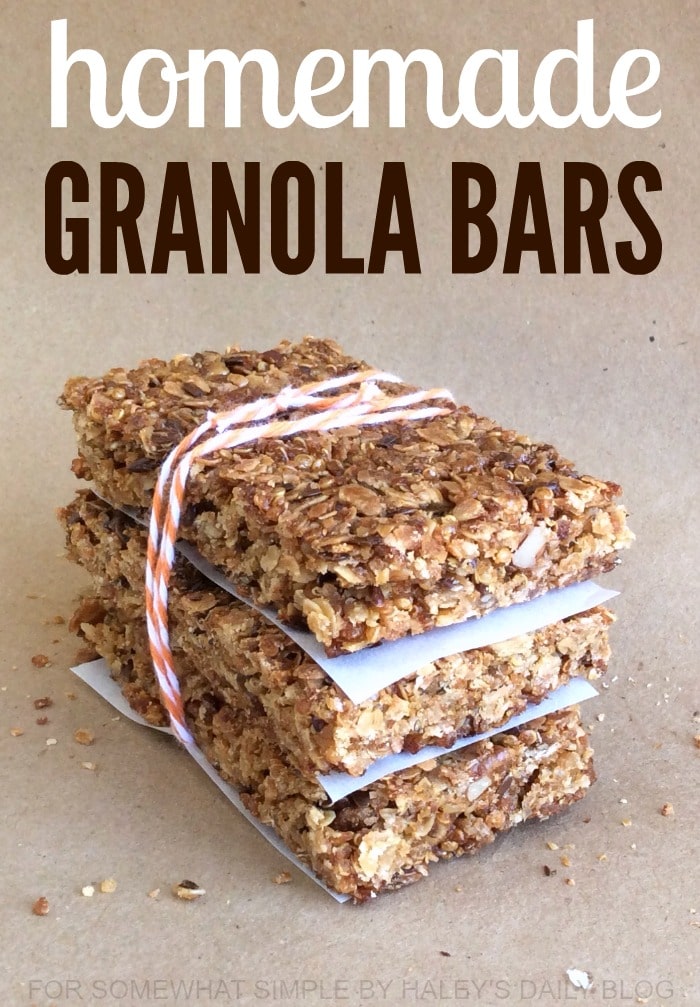 I hate to say this, but we are not breakfast people in my family. But….I do realize that breakfast is the most important meal of the day, so I made these Homemade Granola Bars. I'm hoping that they will help us start the day off right.
I made these Homemade Granola Bars with breakfast in mind, so I wanted them to taste good enough that my kids would like them while also being somewhat healthy. They are full of protein and fiber because of all the whole grains, seeds and nuts. Then we had to address the flavor. So that's where the maple syrup, honey, sugar and butter come in. I would like to call this a balancing act, and it seems to work for my family. But if you have certain dietary restrictions or preferences, feel free to make substitutions.
So let's start with the recipe.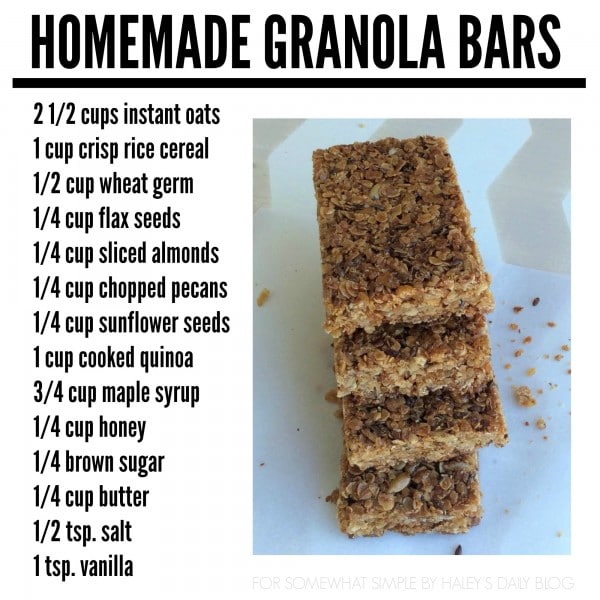 -To start, you will toast the oats, nuts, etc. Spread each ingredient (oats, rice cereal, wheat germ, flax seeds, almonds, sunflower seeds, pecans) onto a sheet pan and toast in a 350 oven for about 5 minutes until slightly golden brown. You can toast the ingredients together or separate. I like to toast the crisp rice cereal and oats together, and then the wheat germ, flax, seeds and nuts together.
-To toast the quinoa, you will spread the cooked quinoa onto a sheet pan and toast at 350 for about 20 minutes, stirring every 5 minutes or so. The quinoa should become golden brown and crispy.
-Once all the dry ingredients are toasted, mix together in a large bowl.
-Now you will add the maple syrup, honey, butter, brown sugar and salt into a saucepan. Cook at medium until all ingredients are melted/dissolved and until they come to a slight boil. Reduce heat to low and continue to simmer for a few minutes. Add the vanilla, stir, and then remove from heat.
-Add the liquid to the dry ingredients and mix until well coated.
-Press the mixture evenly into a parchment lined baking pan (13×9).
-Bake at 400 for about 20 minutes, until golden brown.
-Remove from oven and let cool. Once cool you can cut into bars or squares.
YUM! These Homemade Granola Bars are sweet, salty, chewy and crunchy. They are great for breakfast, to start the day with plenty of fiber and protein. I'm hoping that my family will get in the habit of eating a quick and healthy breakfast, like these Homemade Granola Bars.
Thanks for reading, and come check me out at Haley's Daily Blog if you get a chance!