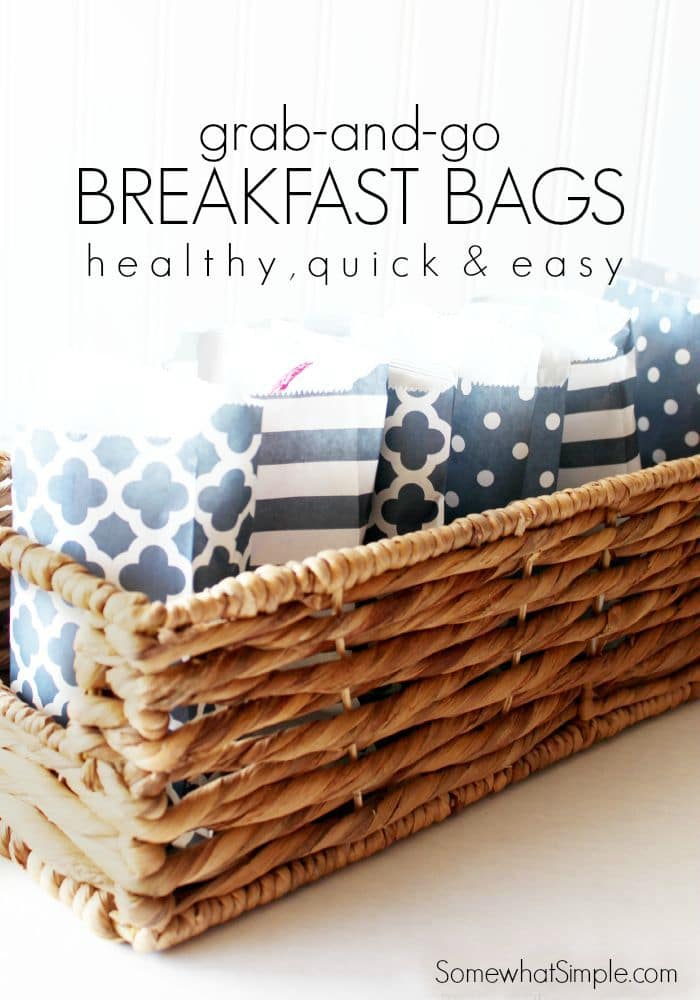 The kids are back in school, which means households everywhere are experiencing hectic mornings with little time to get up, get dressed, get fed and get out the door! Today we are sharing a Grab-And-Go easy breakfast idea to ensure that your kids don't go to school on an empty stomach! This is a simple, yet healthy idea that moms (and dads!) can put together the night before a busy school morning so kids can grab it and eat on the run, without losing any nutritional value. Take a look: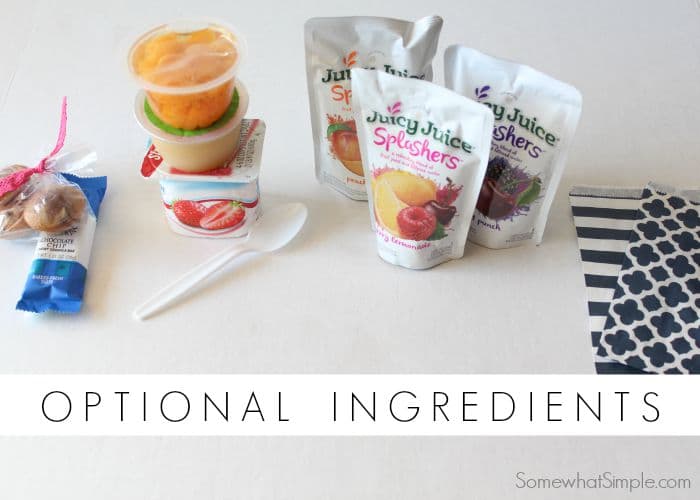 This first thing you'll want to do is grab a variety of breakfast foods that come in individual packages. Here is a list of foods my kids enjoy:
granola bars
mini muffins- store bought or homemade
fruit cups
applesauce
yogurt
juice pouch
DIRECTIONS:
Group a variety of foods together- (ie: granola bar, yogurt cup and juice pouch)- and place all the items in a paper bag.
Repeat, as necessary, making as many breakfast bags as you have space to store. Make sure you switch up the ingredients so your kids don't have to eat the same thing each and every morning!
Place all the breakfast bags in a basket or container, then place the basket in your refrigerator. (If you don't have any perishable foods, you can put your basket in your pantry.)
Now you're ready to grab breakfast and go!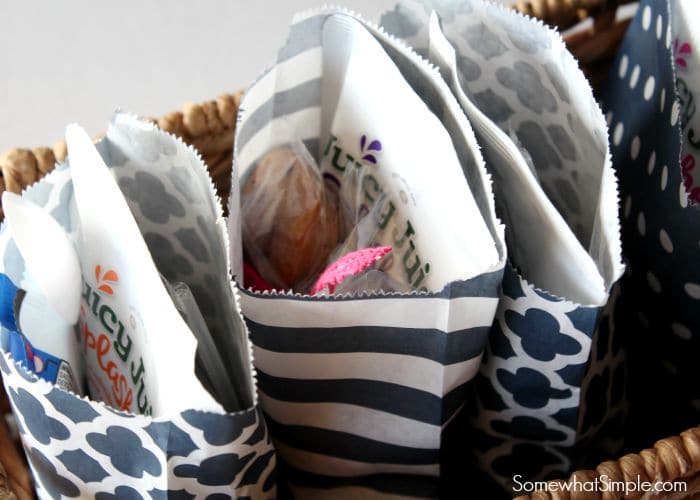 These breakfast bags are such a time saver! As much as I strive to keep the craziness at bay most mornings, there are some days when a shoe is missing, an assignment was forgotten, or a shower took a little too long… and that can really throw a wrench in our routine. On mornings like these, we can make up that lost time by having breakfast in the car as we drive to school!