This strawberry avocado salad is packed full of so many delicious ingredients! Sweet strawberries, tangy red onion, creamy avocado, crumbled feta and crunchy sliced almonds. Top it all with a poppy seed dressing for a delicious salad – a perfect to pair with any meal.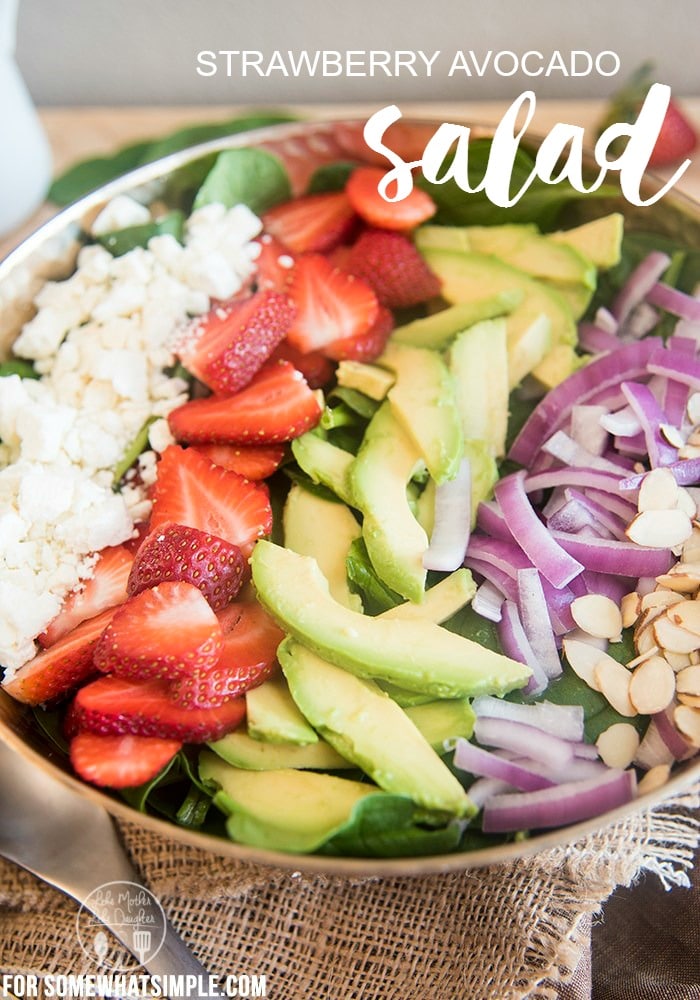 I am so glad that the weather is slowly starting to warm up! I am so excited for spring and summer and everything that comes with the warmer weather, especially the delicious spring and summer foods! I'm ready to have a picnic or barbecue outside. I am ready to enjoy berries, lemons (and lemonade) and lots of salads! This strawberry avocado salad is a perfect salad to eat all year long, but it is especially good in the spring or summer when avocados and strawberries are the freshest!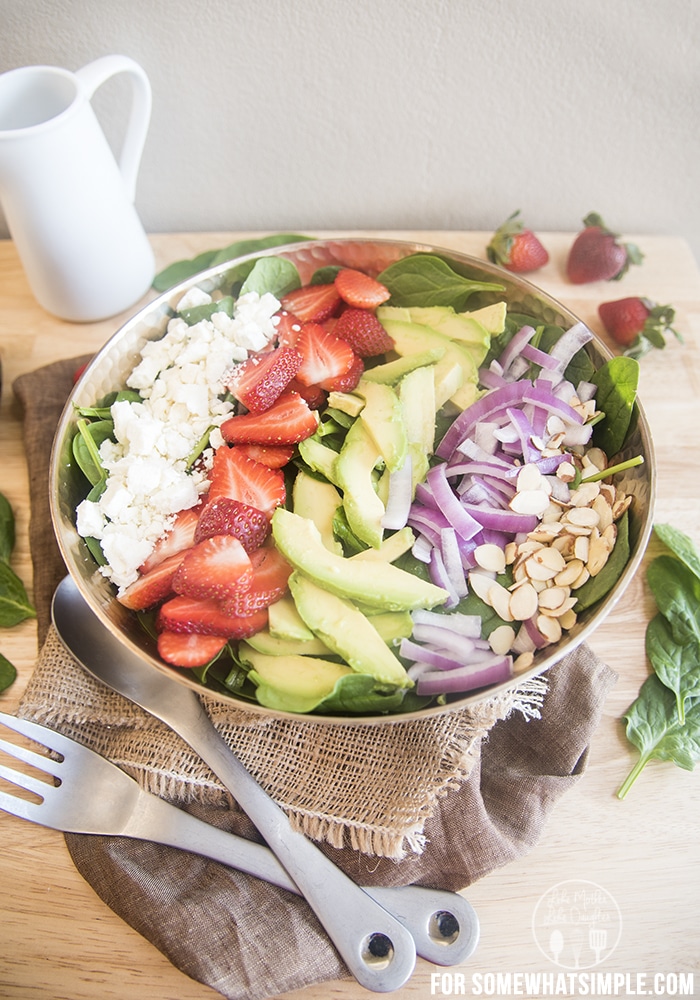 This salad is so easy to throw together! Its great topped with poppyseed dressing, but I think a vinaigrette would taste good too! All you need to make this tasty salad is spinach, strawberries, avocado, red onion, feta, sliced almonds and dressing.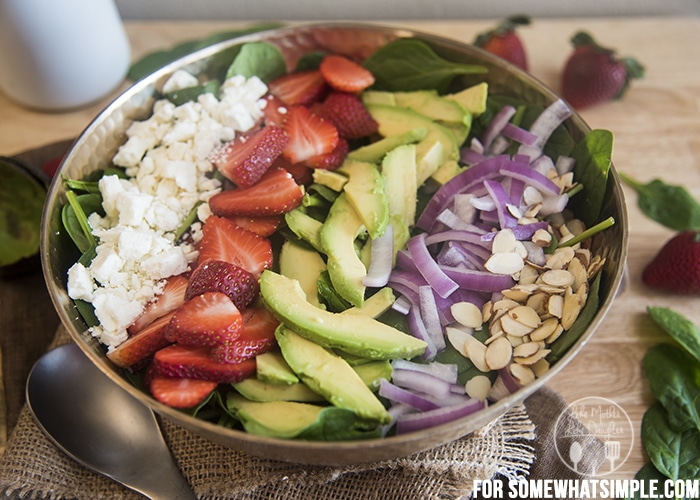 Toss everything together and serve up this tasty and fresh salad for a great side dish, or even a lighter dinner or lunch option! I think it would be great with grilled chicken to add a little more protein to the meal too!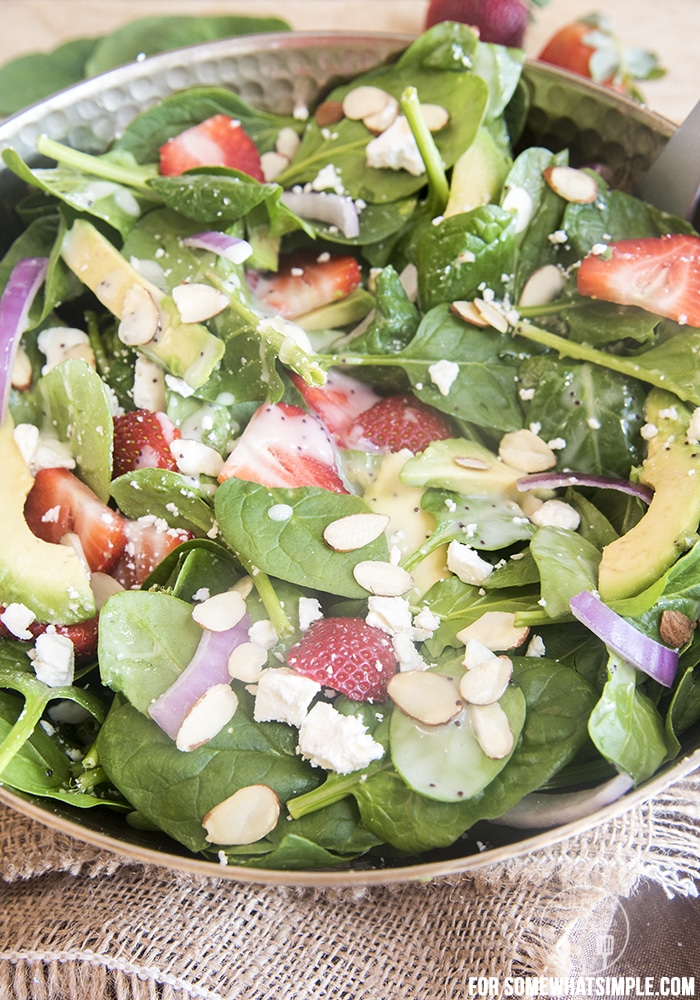 Strawberry Avocado Salad
INGREDIENTS:
6-8 cups baby spinach
2 large avocados, sliced
1/2 cup sliced red onion
1 1/2 cups chopped strawberries
1/4 cup sliced almonds
1/2 cup crumbled feta
poppyseed dressing
DIRECTIONS:
Place your spinach, avocado, red onion, strawberries, almonds and feta in a large bowl.
Toss everything together
Pour your desired amount of salad dressing over the salad and serve (or allow everyone to pour their own dressing)
ENJOY!
You might also like these tasty salad recipes too!

Chicken Cranberry Sunflower Salad // Crispy Chicken Cobb Salad // Oriental Chicken Salad