These Valentine Candy Bar Wrappers make a simple gift that you can make in just minutes!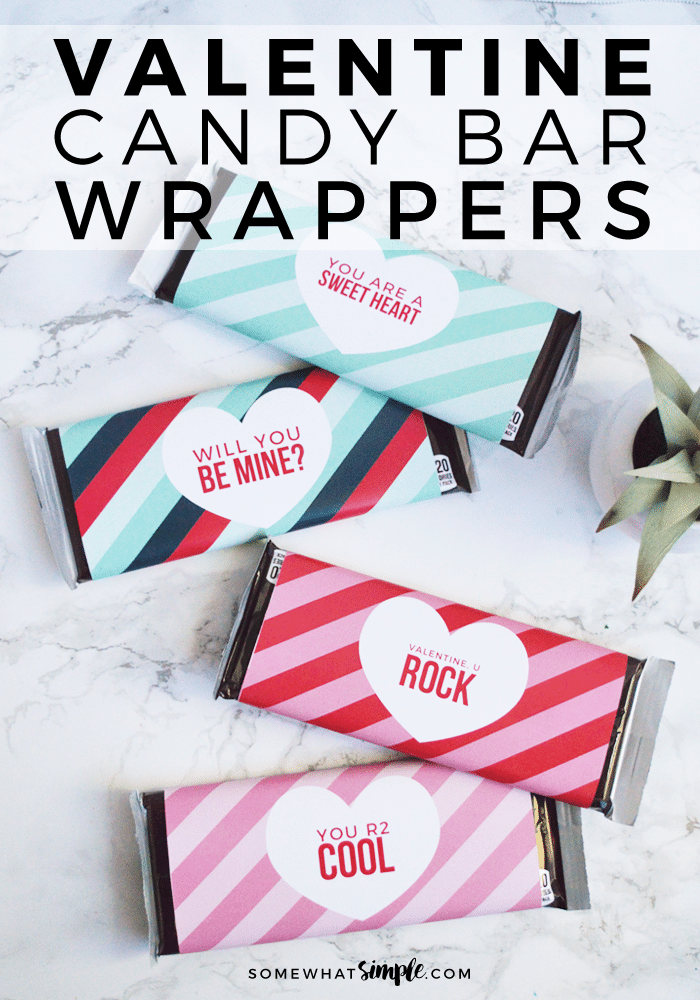 Our Halloween, Thanksgiving, and Christmas Candy Bars were such a hit last year, that we thought we'd offer some for Valentine's Day! These candy bars make a great Valentine's gifts for neighbors, friends, teachers, or even party favors for some pretty lucky guests!
Not only are they super easy to put together, they are also an affordable way to say "Thanks" or "I'm thinking of You".
…And we just love easy ways to brighten someone's day!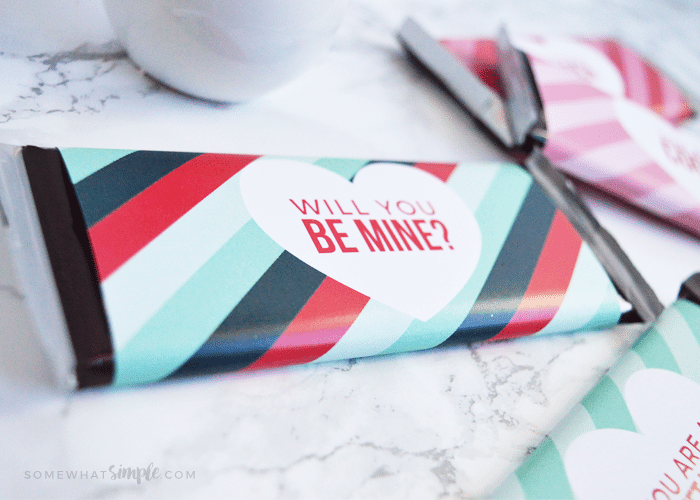 Valentine Candy Bar Wrappers
supplies:
candy bars
Valentine Candy Bar Wrappers (link below)
glue or tape (I prefer tape)
directions:
First, download, print off and cut out how many wrappers you need.
Wrap around candy bars, tape (or glue) to secure, and you're done!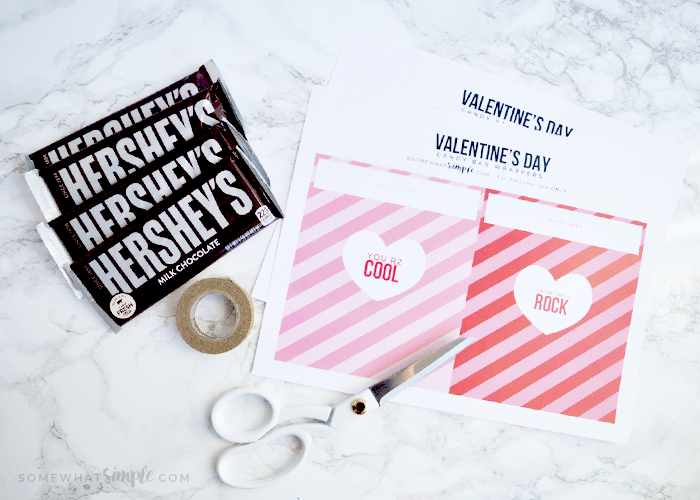 How darling is this gold washi tape on the back?!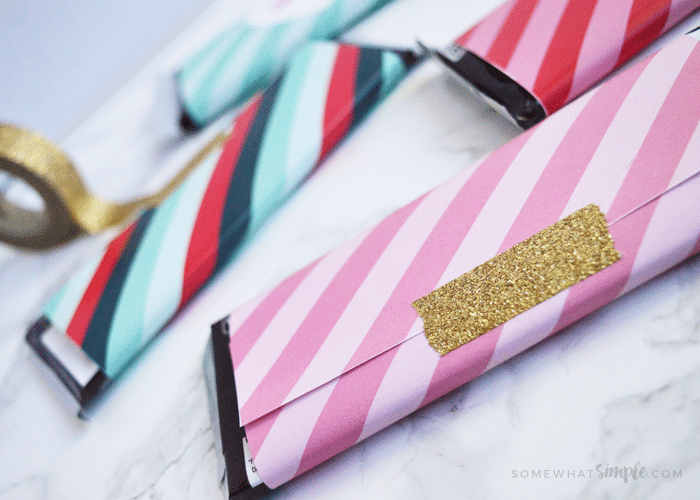 I love it when a gift is so stinkin' easy, and so stinkin' cute! I'm planning on having my kids give these to their teachers this Valentine's Day, and I'm going to give some to the ladies I visit teach in our church, but they'd really be the perfect Valentine for anyone!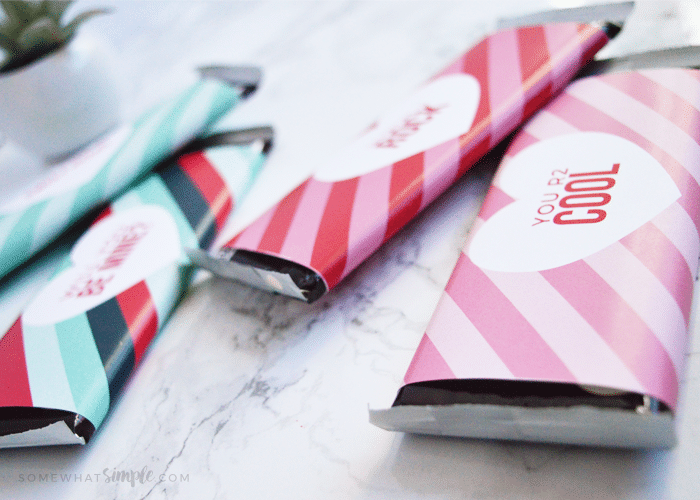 I love how they turned out, and hope you all enjoy them as well!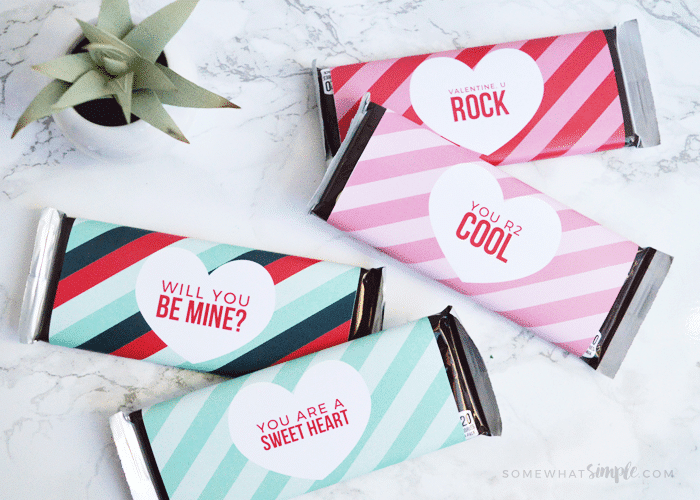 happy valentine's day!
Please note: As with all our printables on Somewhat Simple, these candy bar wrappers are for personal use only. You may not sell them, mass-produce them, or claim them as your own. (We sadly see this happen all too often!) If you have a question about this, feel free to email us – we are totally nice. 🙂
Our readers also enjoyed these posts: