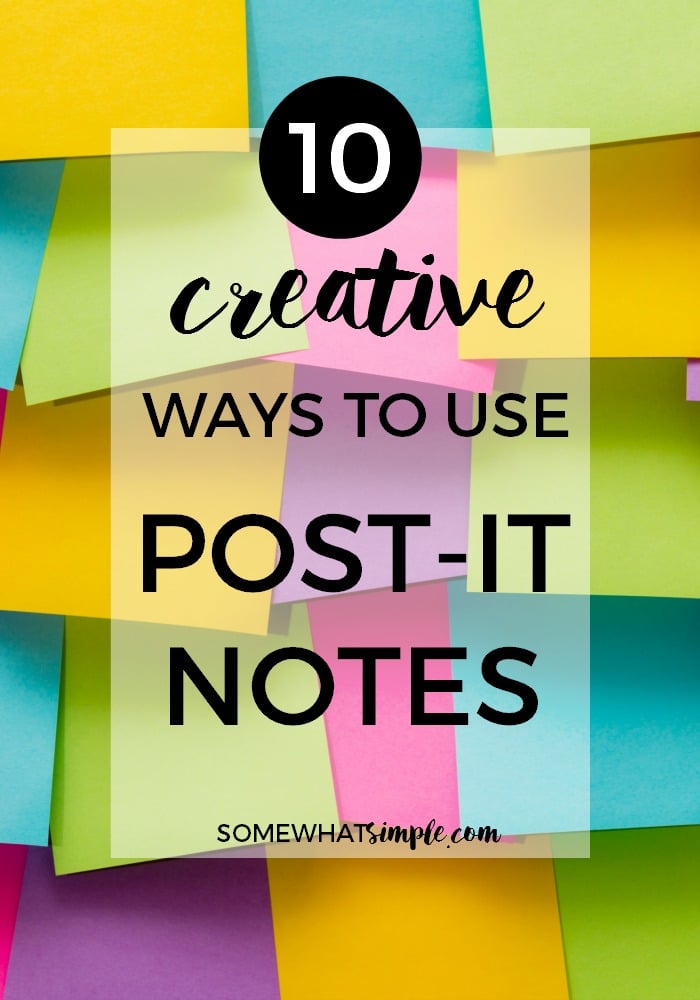 There are so many great ways to use Post-It notes to make life easier and more organized. Here are 10 of our favorite, creative ways to use Post-it Notes!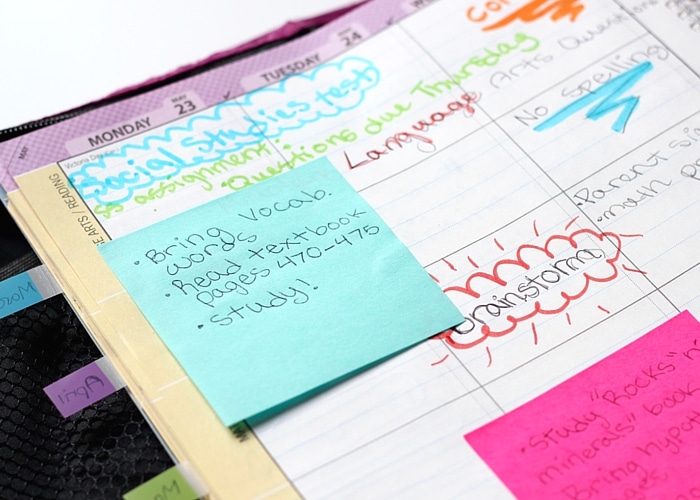 Easy Organizing Ideas
As the kids get older, I find it important to help them find ways to get organized. It takes the stress out of classwork and homework. (For them and me!) It's a great life skill too. Whether it's organizing their planners to know what assignments are due, marking a library book for a report or presentation, or organizing your menu and shopping list, Post-it® Notes, Flags and Tabs provide every day solutions to organization.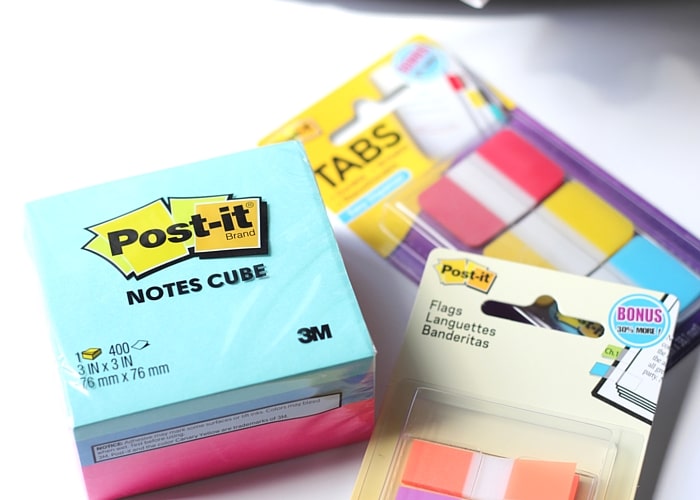 10 Ways to Use Post-it Notes
1. Mark Books or Reference Materials
Post-it® Flags and Tabs make it easy to mark or highlight important information or mark your place. They stick neatly to practically any surface and remove cleanly for repositioning, making them ideal for keeping facts and thoughts organized.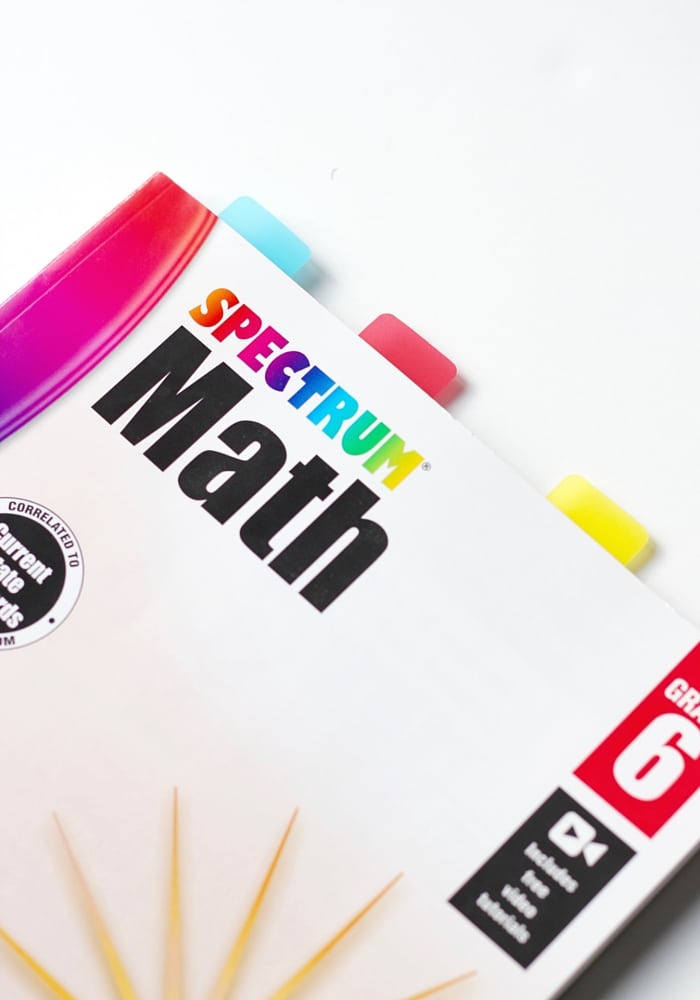 2. Easy Way to Organize Dinners
Create a Post-it® Note chart with easily repositionable dinner options that makes it simple if you need to move meals around. It's a flexible solution for those crazy, busy weeks!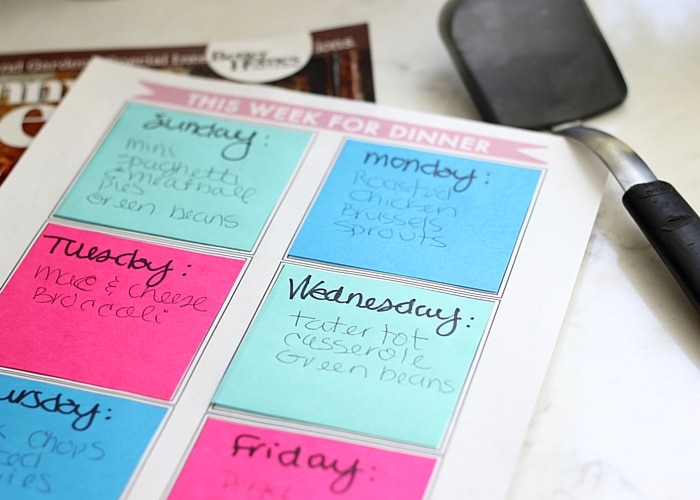 3. Clean your Computer Keyboard
Got a little dust or dirt on your computer keyboard? Use the sticky edge to clean that little space between the keys of your keyboard for a quick cleaning solution.
4. Mark Planners with Months and Dates
Help kids visually by marking their planners or binders with the months and important dates. For a durable, writable, and repositionable page marker, use Post-it® Flags and Tabs.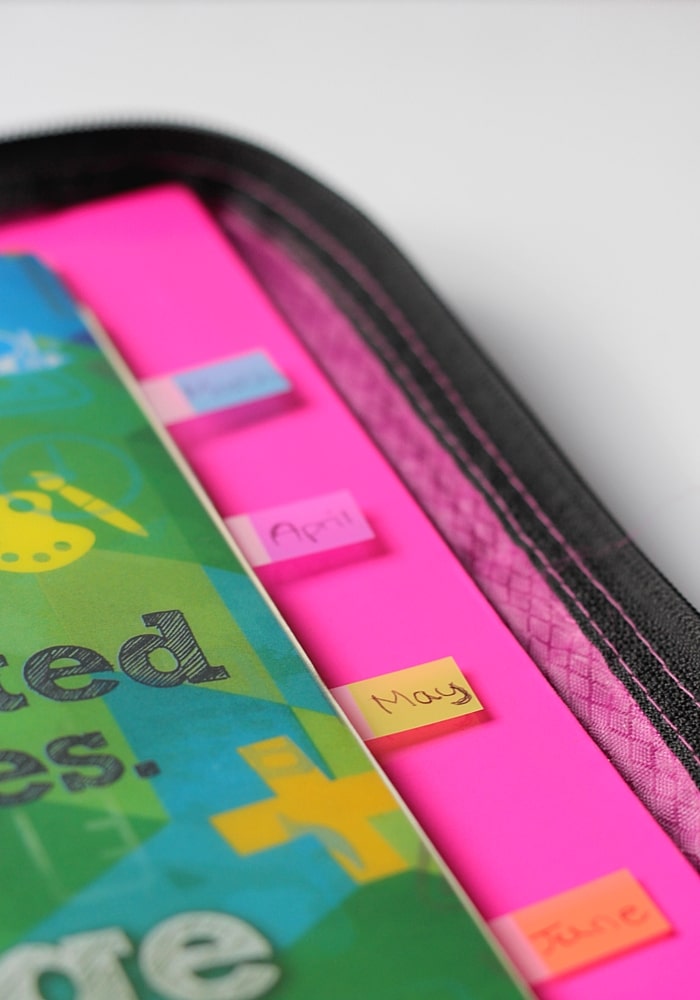 5. Quick and Easy Cord Storage
Wrap the sticky edge of a Post-it® Note around a cable or cord to keep them neat and organized in a desk or locker.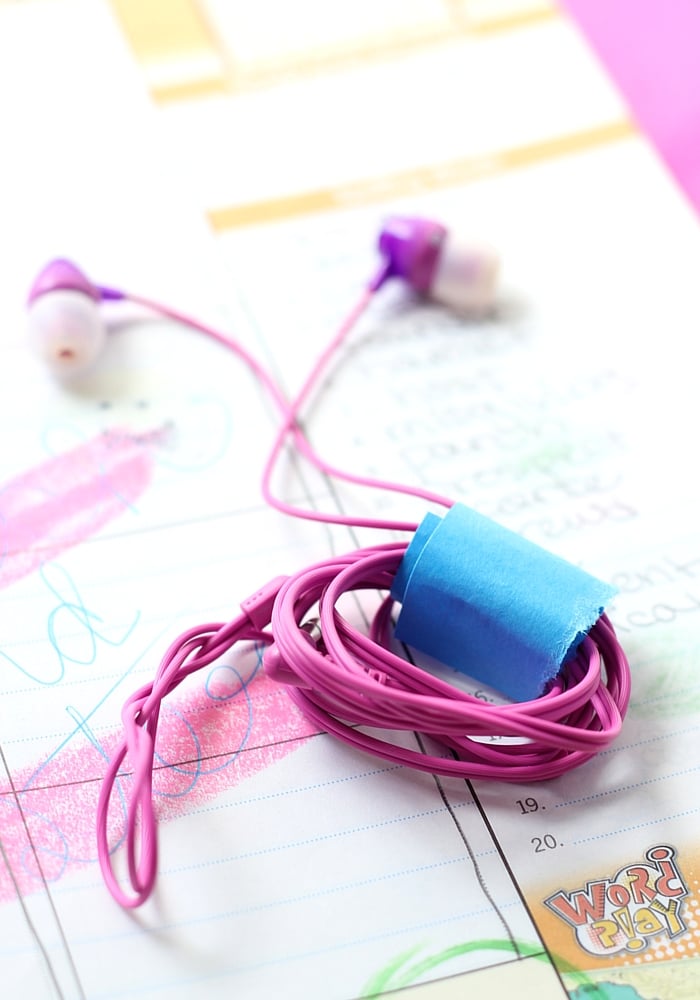 5. Highlight Homework and other School Work
Use brightly colored Post-it® Notes to keep homework and assignments organized. They're easy to reposition if necessary.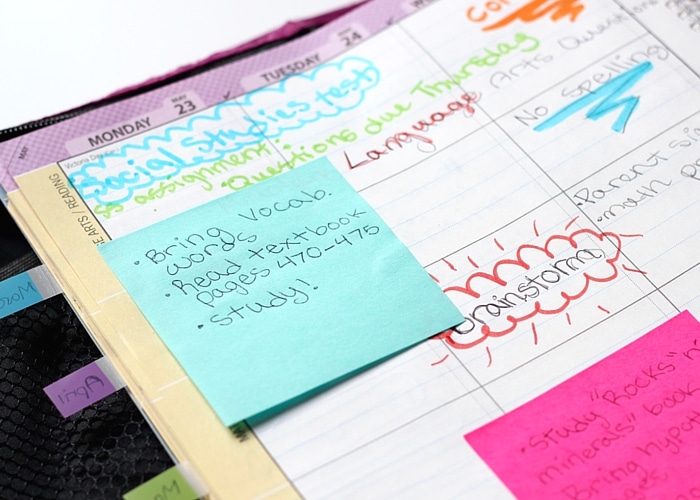 7. Lunch Box Notes
No matter what age, who can resist placing a little note in your child's lunch box to let them know you care! There are so many colors and styles to choose from…be creative!
8. Reminder Notes
No one can remember everything! Place a note in a conspicuous spot you or your child will see for a quick reminder of tasks or due dates.
9. Set Goals
Kids are more likely to meet their goals if they write them down. So have them keep some Post-its on the inside cover of their planner, or notebook and they'll be prepared to leave a note anywhere, but don't throw them in the trash when done! All Post-it® Notes are recyclable!
10. Jot down keyboard shortcuts
Remember keyboard shortcuts with a Post-it® by the computer to be more efficient.
EXTRA TIPS:
The best way to remove a Post-it® Note is by tearing it off horizontally, not from the bottom in an upward motion. This way the Post-it doesn't curl and sticks perfectly to most surfaces.
With 4 kids in school and the growing list of supplies on their lists, Walmart is the cheapest and most effective way to shop for everything the kids need. They make it easy with big bins lining the back to school isles with all the school supplies on my list. Glue. Check. Dry erase markers. Check. Colored pencils. Check. Post-it® Notes. Check!
This school year, keep Back-to-School Organization easy with Post-it® Notes, Tabs, and Flags! With their unique adhesive, your kid's ideas stay put, even if they end up needing to move them around. So stick, re-stick, and Make it Stick with Post-it® Brand!
Do you have any favorite ways to use Post-it® Notes? We'd love to hear about them! Leave us a comment in the section below!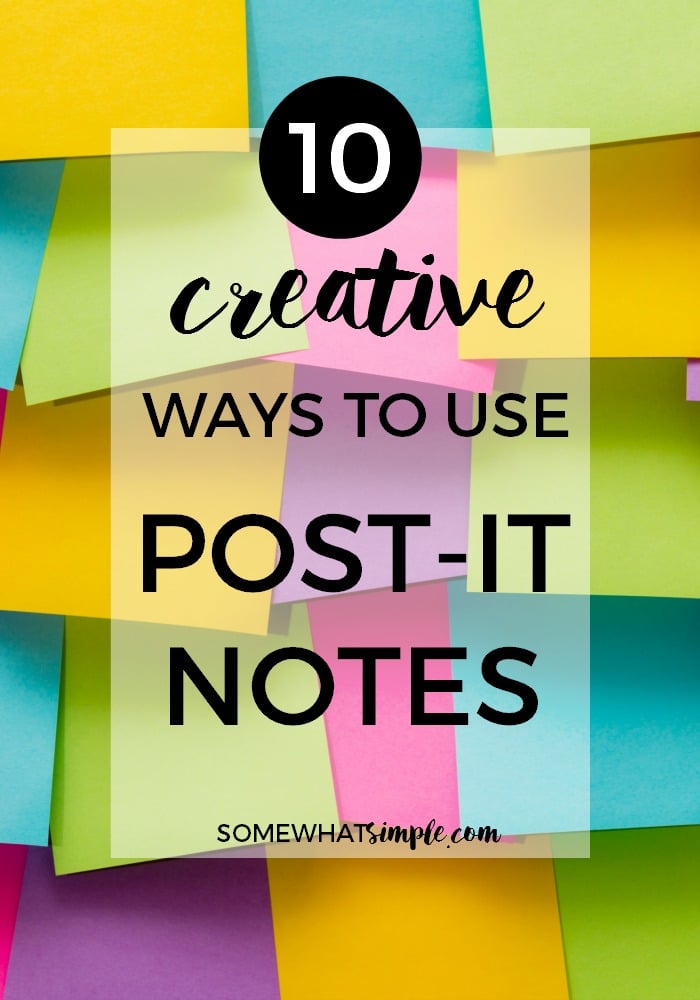 This is a sponsored conversation written by me on behalf of Post-it. The opinions and text are all mine.