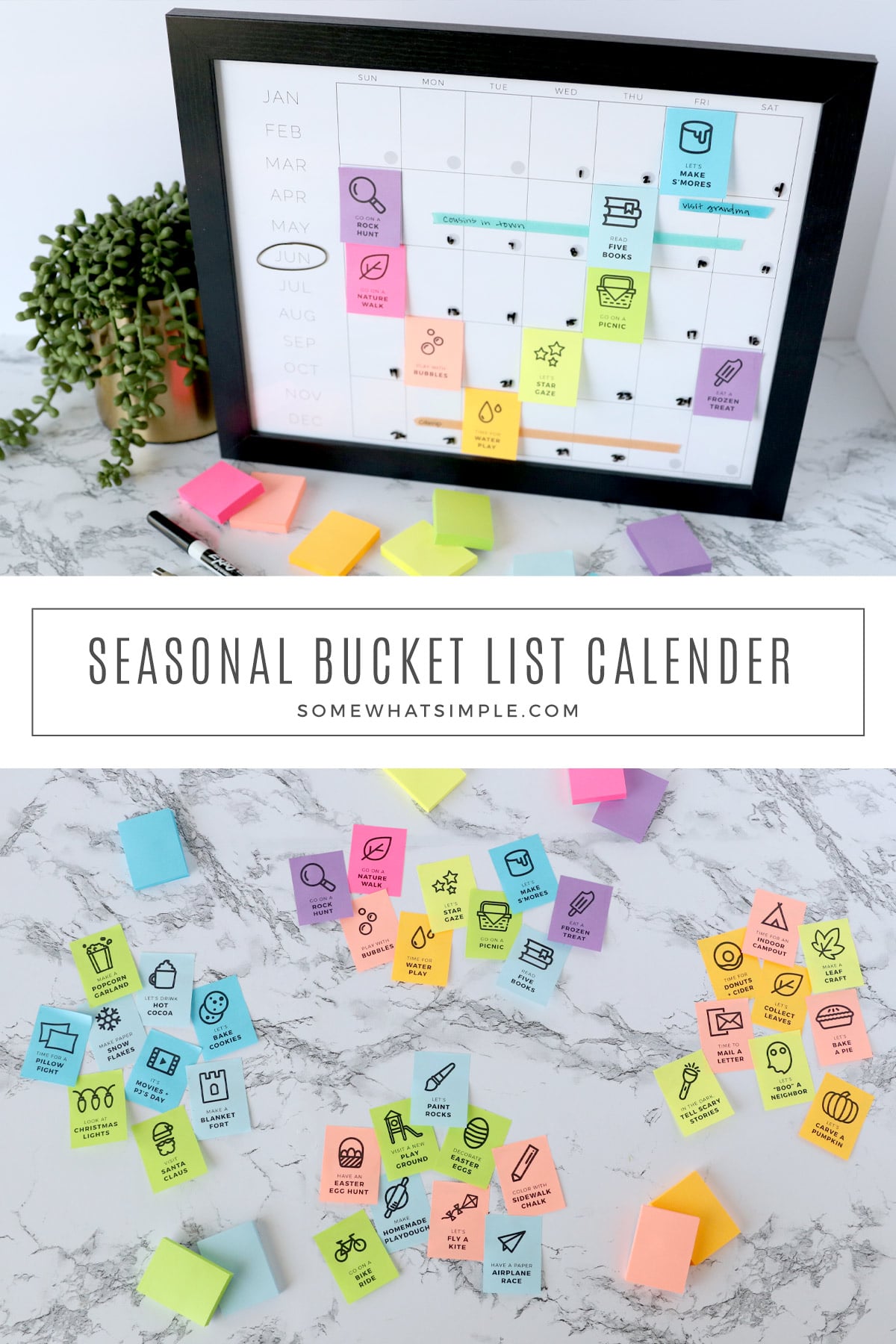 Things to do and things to see for every season of the year! This seasonal bucket list is a fun way to make memories all year long!
Here are a few more printable calendar ideas we think you'll enjoy – 30-Day Gratitude Challenge, Big BIrthday Calendar, and Dry Erase Family Calendar.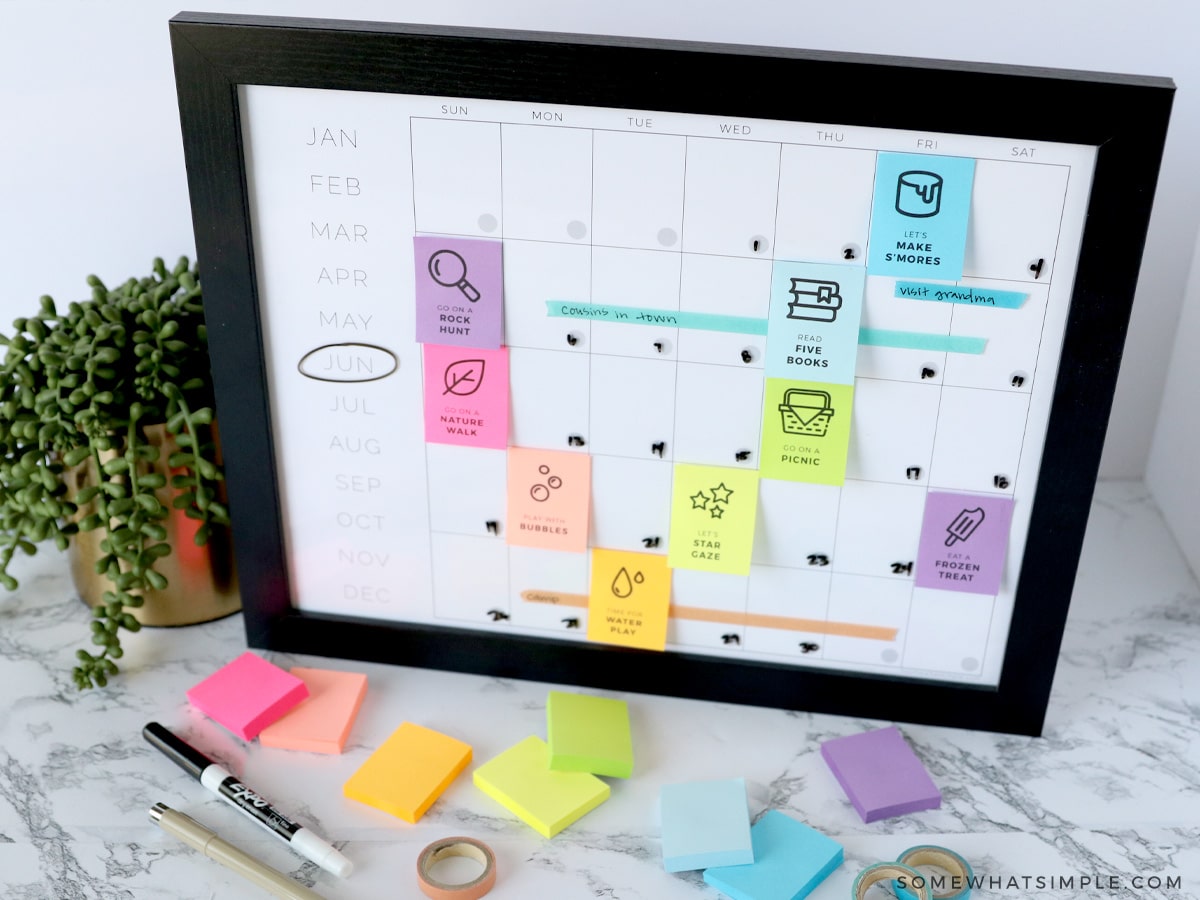 Seasonal Bucket List Idea
We always make a bucket list as a family for summer break, and we usually have our list of traditions during the holiday season, but I thought it would be fun to come up with a seasonal bucket list that would have fun things to do each season of the year.
This idea is easy to put together, and inexpensive too! Here's how to make it –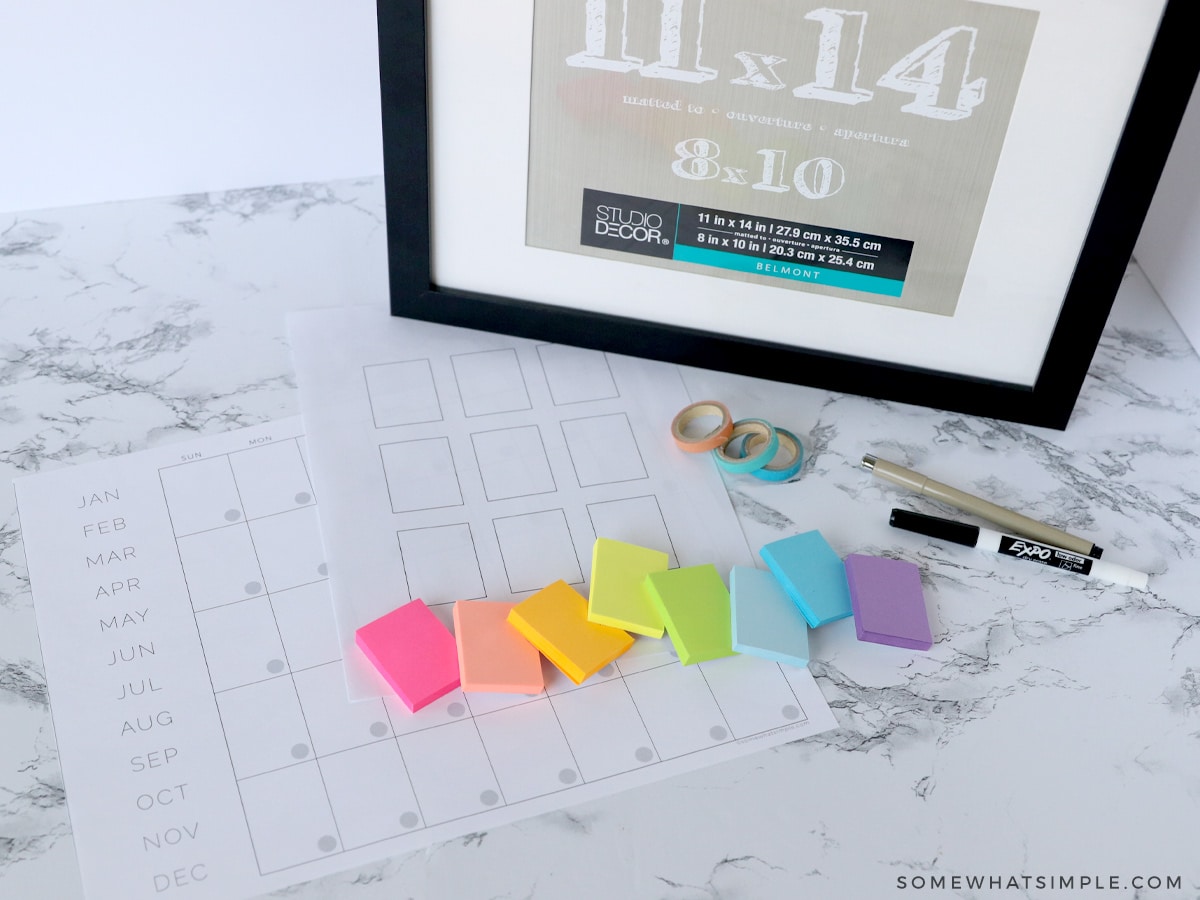 SUPPLIES –
calendar + template printables (download below)
11×14 frame
1.5 x 2″ mini sticky notes
dry erase marker
pen + washi tape – for adding other things to the calendar, optional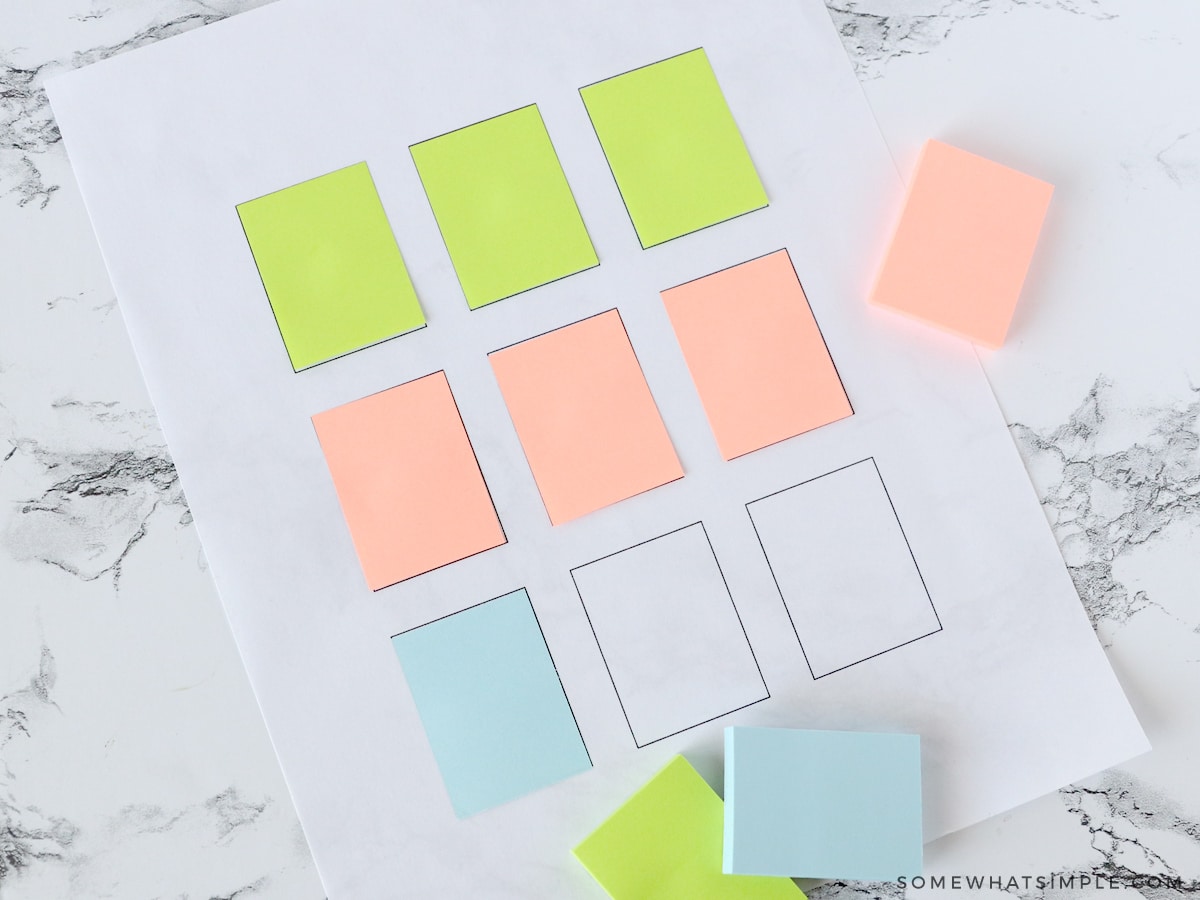 DIRECTIONS –
Fill the template. Print off our sticky note template, then press 9 sticky notes on each spot.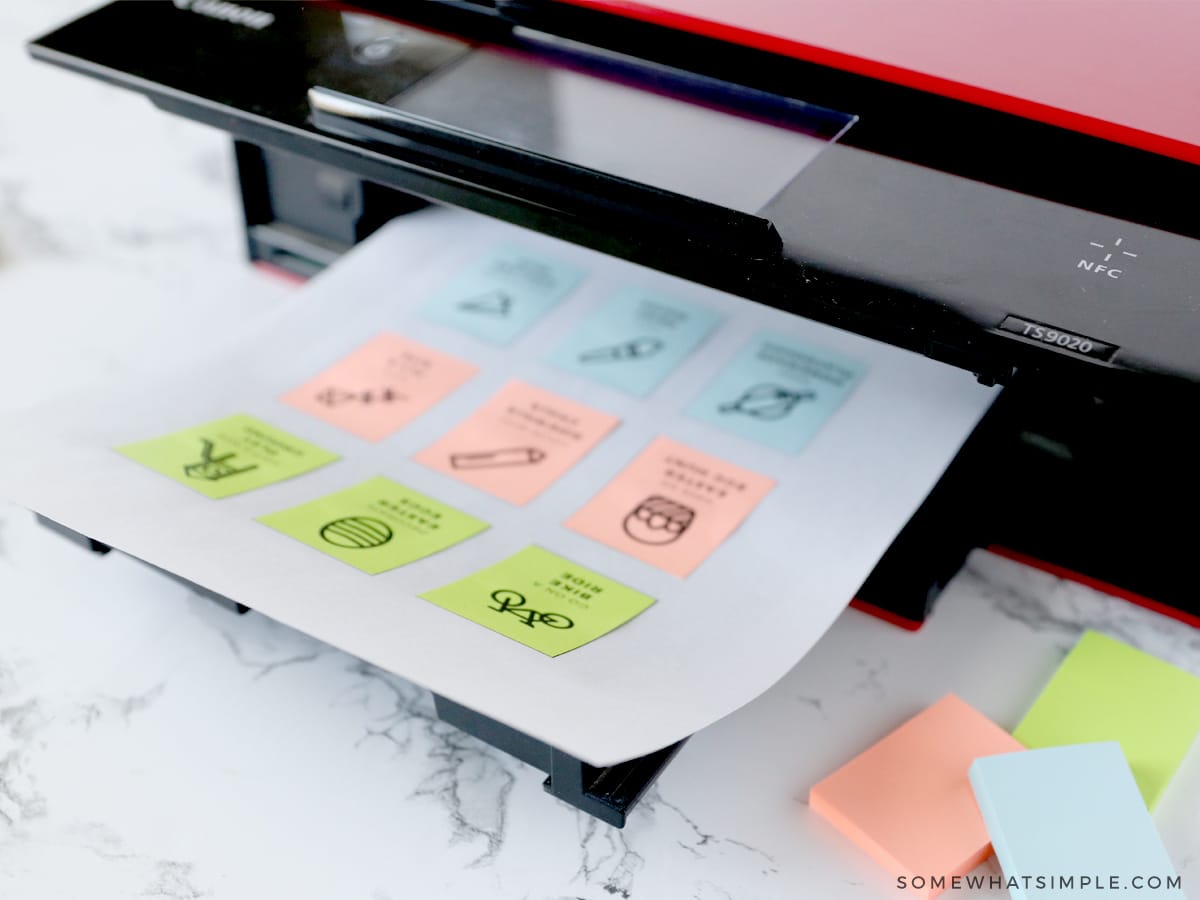 Print the activities. Feed the sticky note sheet through your printer and print the sheet of seasonal activities of your choice.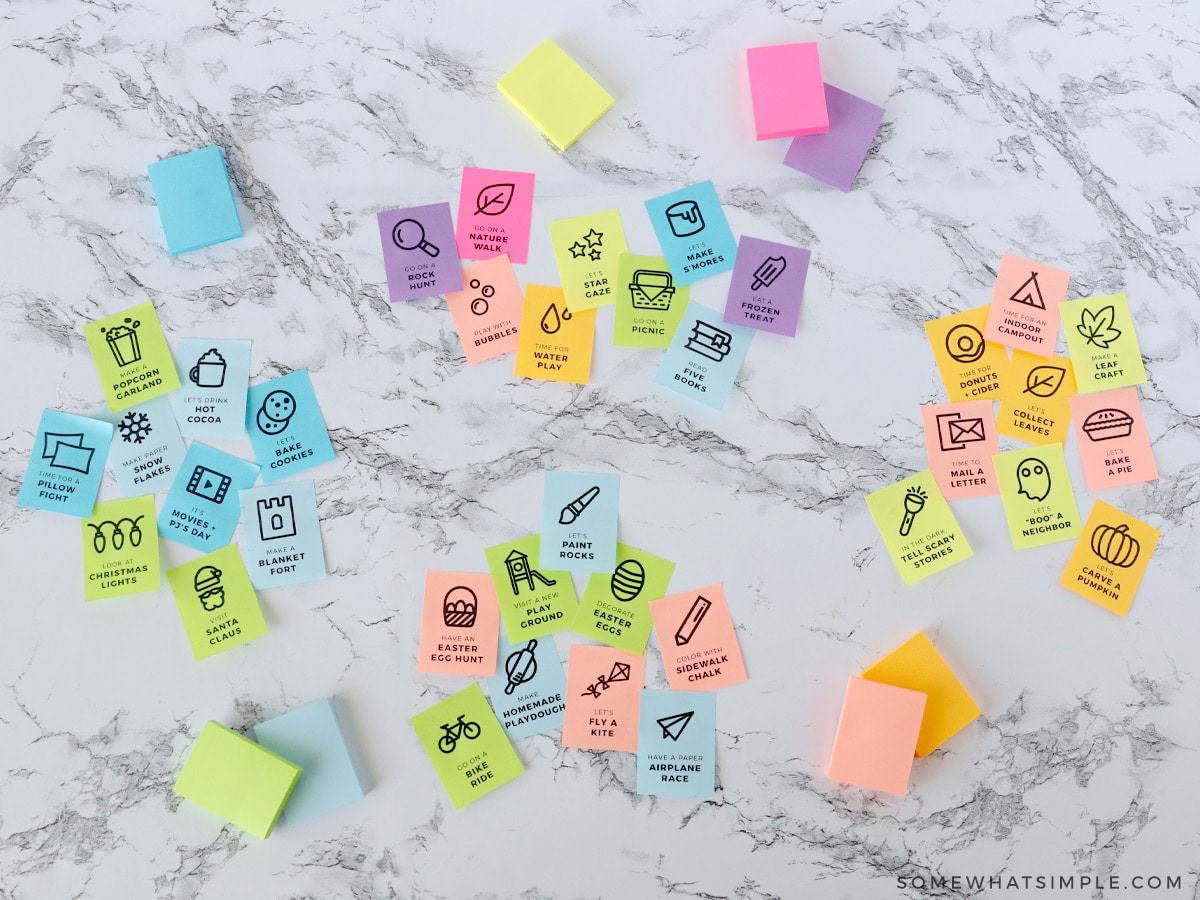 Activities. We have 9 activities ready to print for each season, but you can also write in any ideas that aren't included on our lists.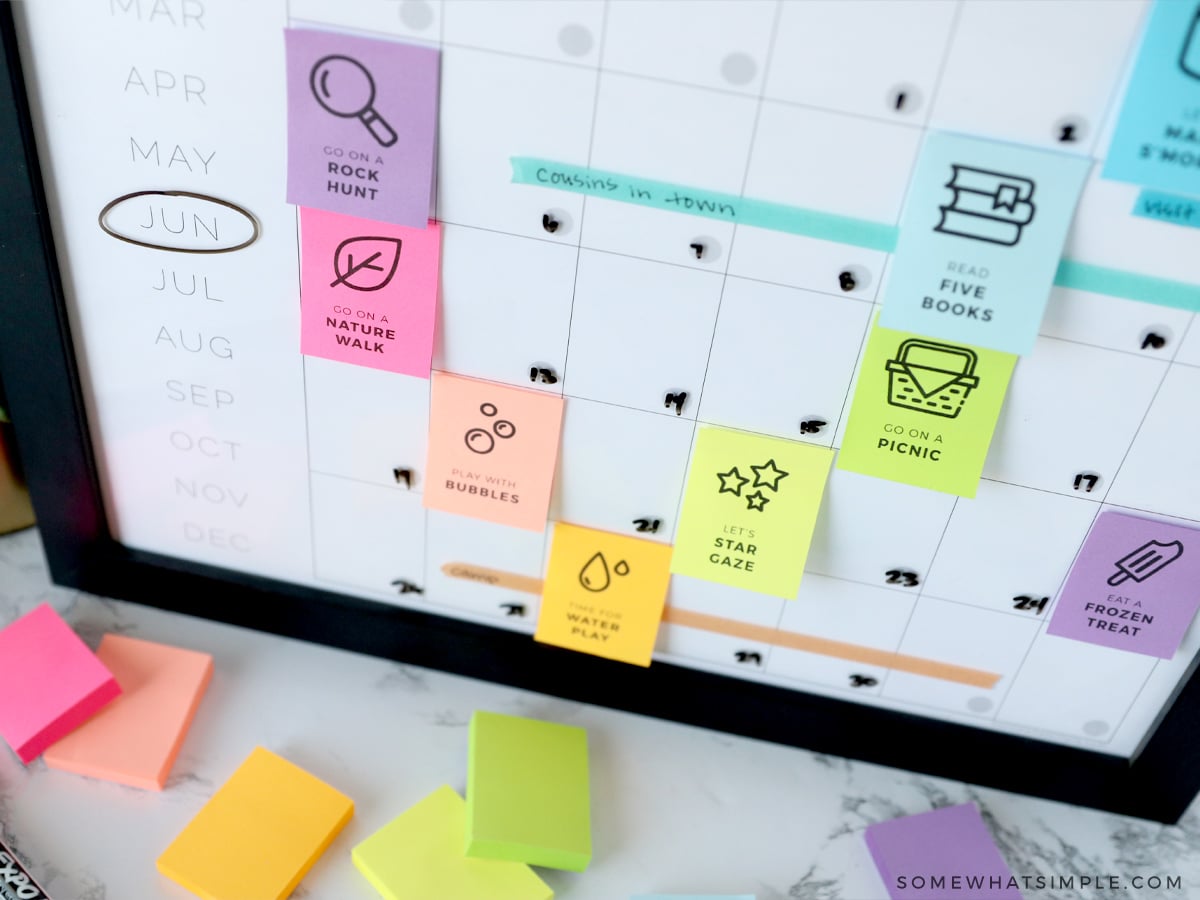 Plan your month. Add your sticky notes to your calendar on the days that work best for your family.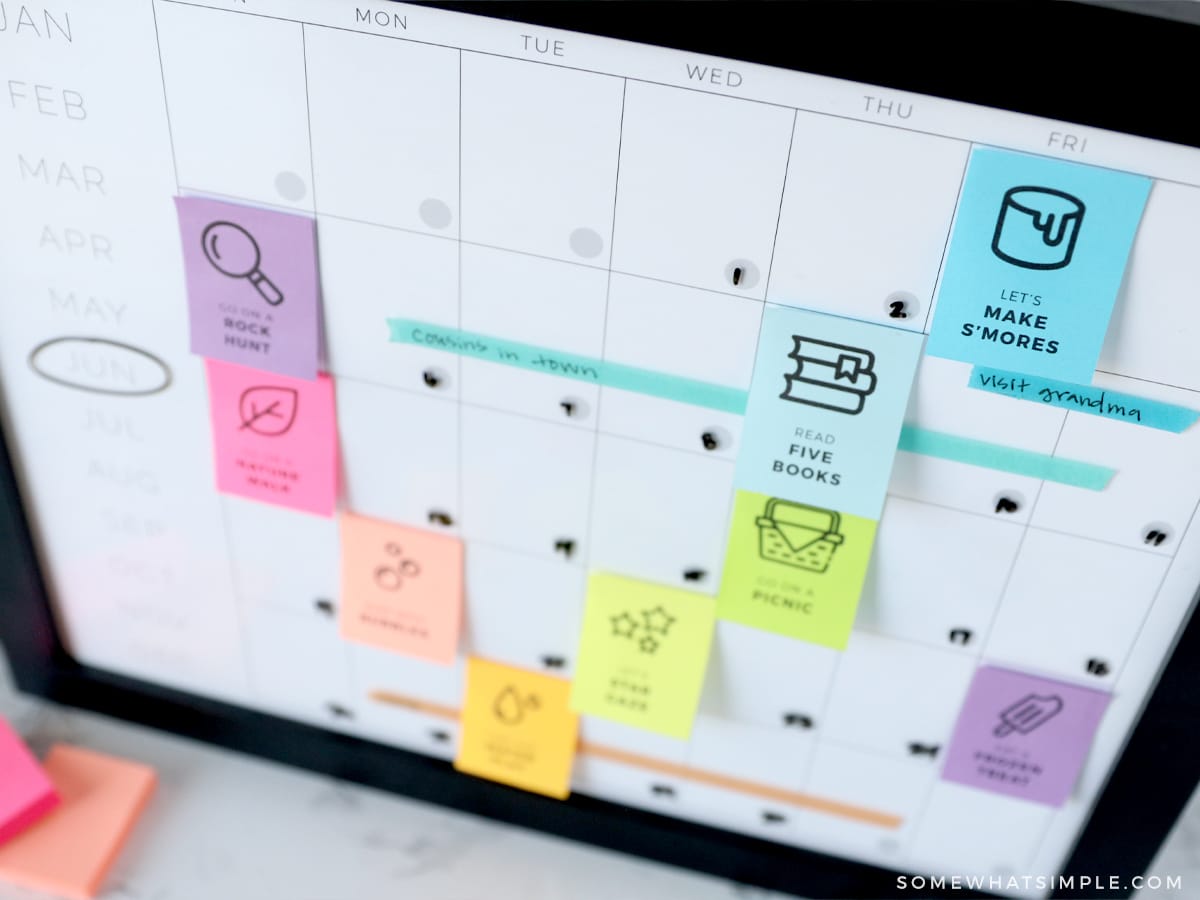 Such a simple idea that'll help you create memories all year!
Summer Bucket List Ideas –
Visit the ocean, a lake, or a river
Go swimming
Go to a waterpark
Take a family photo
Fall Bucket List Ideas –
Visit a pumpkin patch or corn maze
Have a bonfire
Make caramel apples
Play in the leaves
Carve a pumpkin
Take a Sunday drive
Decorate for Halloween
Winter Bucket List Ideas –
Decorate for Christmas
Hang some mistletoe
Decorate a gingerbread house
Spring Bucket List Ideas –
Go to a farmer's market
Go to a festival or fair
See a movie or play
Write a letter to a loved one
Printable Bucket List
Enter your name and email address below for immediate access to our bucket list printables –