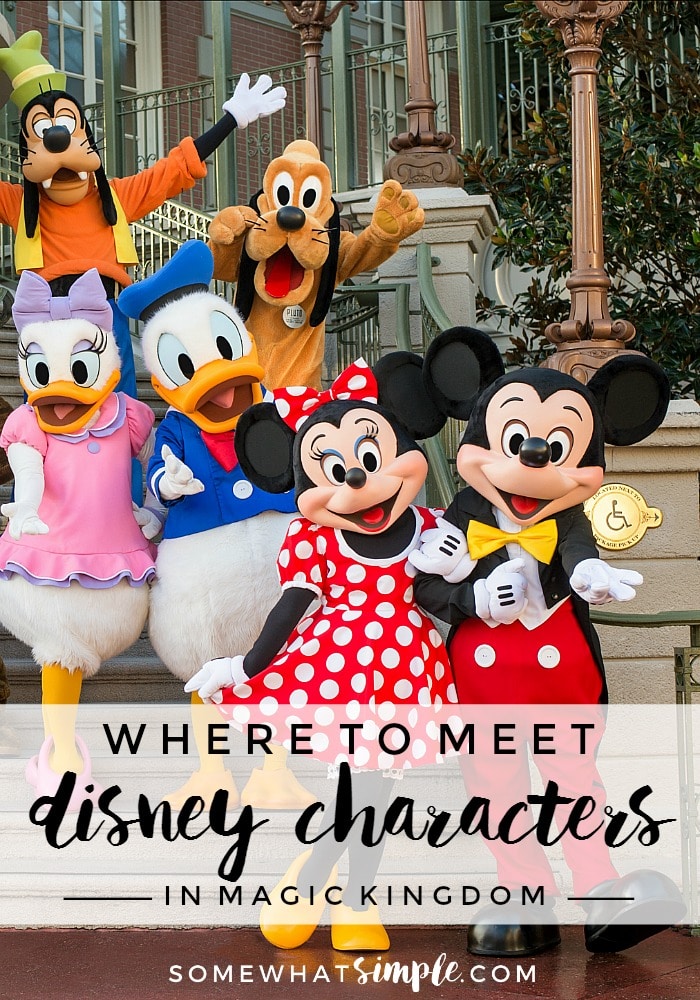 Meeting your favorite Disney characters doesn't have to be a wild goose chase! We'll show you exactly where to meet Disney characters so you can make the most of your time at Magic Kingdom.
A little advanced planning can make all of the difference when going on vacation. If you're planning a trip to Europe, Niagara Falls or the San Francisco, these travel tips get help you get the most out of your trip.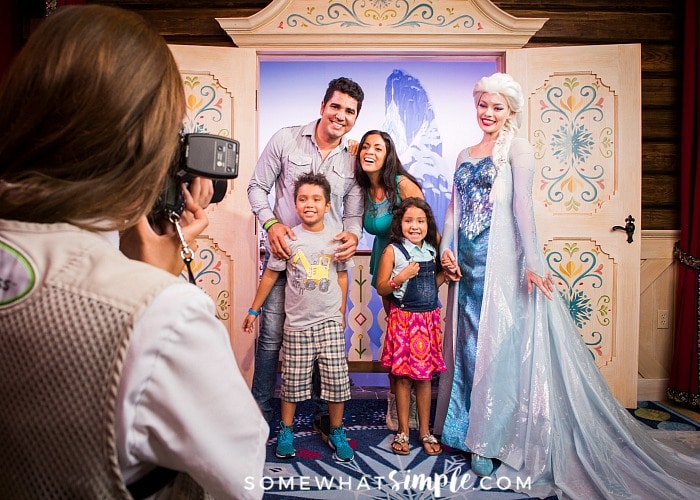 Disney Characters At Magic Kingdom
Meeting the characters from your favorite Walt Disney Movies and shows is one of the magical experiences you will have on your vacation. There is just something so amazing about seeing a character come to life. Disney works very hard to make sure that their characters look, sound, and act like their on-screen counterparts to help keep the magic alive! (Did you know that every character has to learn their "autograph?")
If you are spending the day in the park the last thing you want to do is search for your favorite character! Don't worry, we'll show you exactly where to meet Disney characters on your next visit to the Magic Kingdom. Below I have listed the places you can see most of the characters! It is best to plan character experiences around your fast passes and your rides. That way you are not going from one end of the park to the other to meet your favorite character.
More Great Disney Tips
How To Meet Magic Kingdom Characters
I remember going to Disney as a child and getting to meet some of my favorite Disney characters. Meeting them was easily my favorite part of the day. As time has gone on, more people are visiting the parks and the lines to meet the characters are getting longer. I hope these tips will help you meet more Disney characters in less time on your next visit to the Magic Kingdom
Princess Fairytale Hall
Princess Fairytale Hall is located right across the from the carousel. This place has two viewing areas. One for Cinderella and Rapunzel and then one for Anna and Elsa. Anna and Elsa are the more popular ones and you may want to get a fast pass for them. Even though it seems the wait times have lessened it can still be a long wait to see them. We suggest getting a fast pass for early morning because it gets longer as the day goes on.
Ariel's Grotto
Ariel has her own little adventure behind the Mine Train. This is more of an experience than a meet and greet. Ariel's grotto is entirely Little Mermaid themed. The lines are hit or miss, but most of the time you can get in rather quickly. Ariel takes her time with her guests and I really liked that because it didn't feel rushed. It really is an amazing experience and one I highly recommend. You can get a fast pass but I would recommend just waiting it out. They keep the line moving really good.
Belle
You can meet Belle at Be Our Guest, but did you know she also has her own little section at the Magic Kingdom called "Enchanted Tales With Belle?" This meet and greet is amazing because it is a whole attraction. You go on an adventure and then at the end your child will get to have their picture taken with Belle. (FYI, most of the time it is only the kids that get to meet her and have a picture, so if you want to meet her also, you may want to do dinner at Be Our Guest. Keep in mind, that Be Our Guest is the only place you can meet Beast, but sometimes he is not there.)
Mickey, Tinkerbell and Snow White
When you to to the Town Square Theater you will find two permanent character areas, Mickey Mouse and Tinkerbell. Tinkerbell's line is never super crazy and she is great. Mickey on the other hand always seems to have a long line. So either use a fast pass for him or expect to wait quite a while. When you walk outside of the theater you will find Snow White. She is so gorgeous and really a fun character to meet. You have to kind of watch for her because she is easy to miss.
The Fairy Godmother
When you think of meet and greets, the Fairy Godmother is usually not on your radar. But she should be because she is the one that makes dreams come true. When you meet her, you can give her your biggest wish and you know what? It just may come true! It is mostly a novelty but for some reason kids (and adults) get a big kick out of giving their wishes, so it is worth it to stop and see her. She doesn't have a set place in the Magic Kingdom, so you may have to search for her but usually if you ask a cast member they can tell you where she flew off to.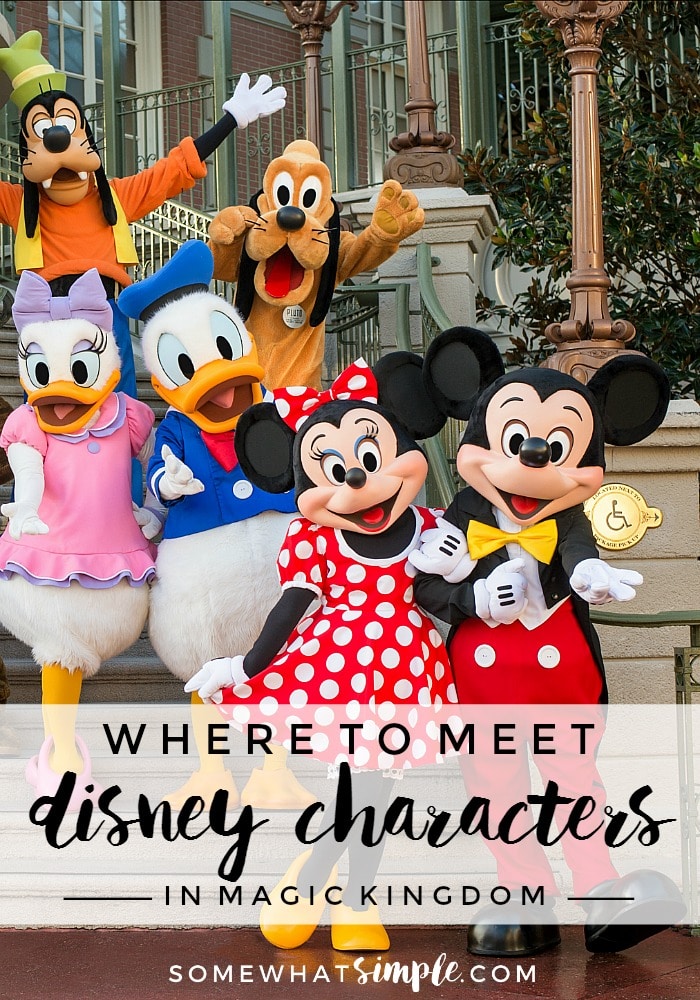 Have fun planning your next Disney Vacation!