Whether you're celebrating the homecoming of a special service man or woman, or your 9 year old wants an army birthday party like mine, these army cupcakes are the perfect festive treat!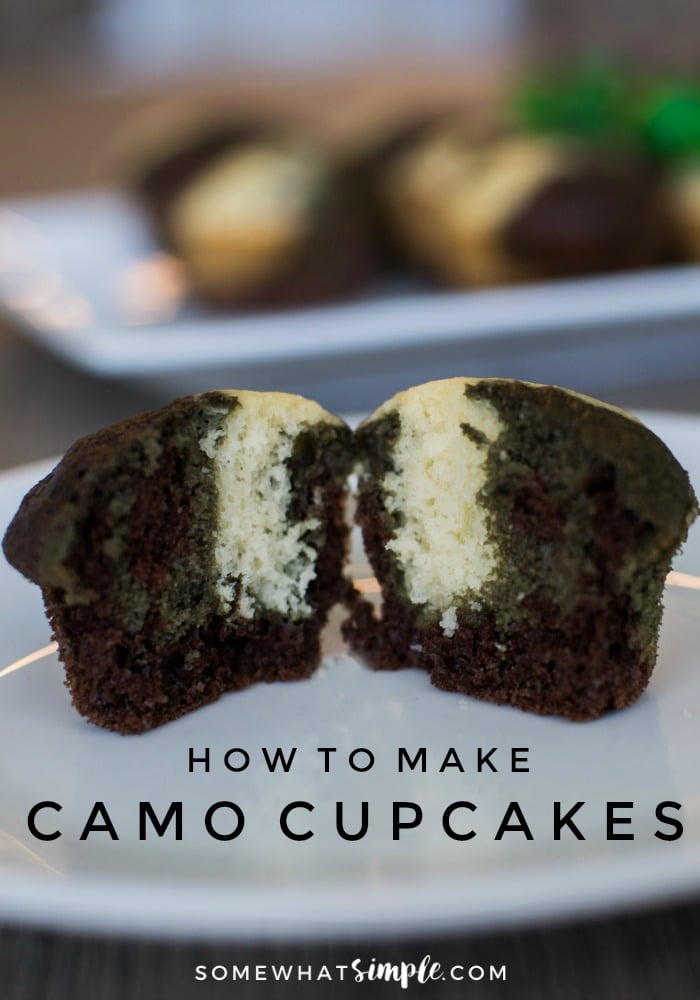 We made some Red, White and Blue Cupcakes for 4th of July one year that my kids LOVED. They are easy to put together and result in a fun, swirly, colorful cupcake. I used the same technique to make Camo Cupcakes for Ethan's Army party. (He thought I was pretty much the coolest mom ever!) Do you want to win your own "Mom of the Year" Award? You've come to the right place!
Here is how to make them:
How to Make the Perfect Army Cupcakes
CAMO CUPCAKES INGREDIENTS –
1 box of chocolate cake mix (+ ingredients on the back of the box)
1 box of white cake mix (+ ingredients on the back of the box)
green food coloring
CAMO CUPCAKES DIRECTIONS –
Mix your chocolate cake mix and your white cake mix in 2 separate bowls according to the package directions.
Combine 1/3 of the chocolate cake batter and 1/3 of the white cake batter in a 3rd bowl, then add several drops of green food coloring and mix well 'til you get the army green color you are looking for.
Spoon 1 heaping spoonful of each mixture into your cupcake liners.
Bake cupcakes according to package directions.
AND YOU'RE DONE!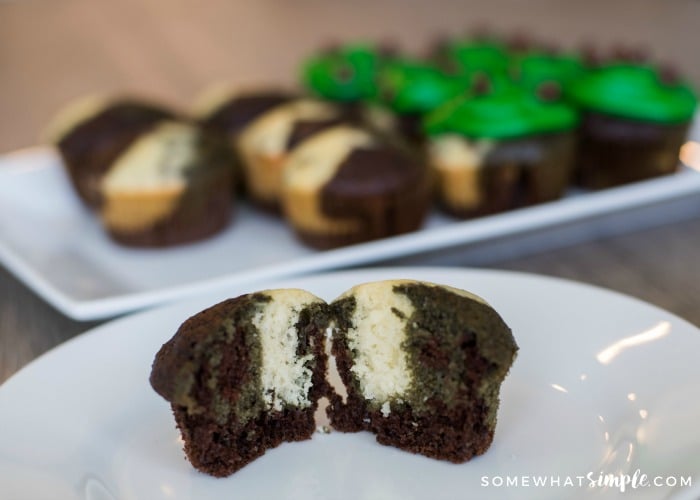 You can leave these as-is, or decorate them with some frosting and toppings. (Those small, green, plastic army men toys, look darling! … I mean, "tough!")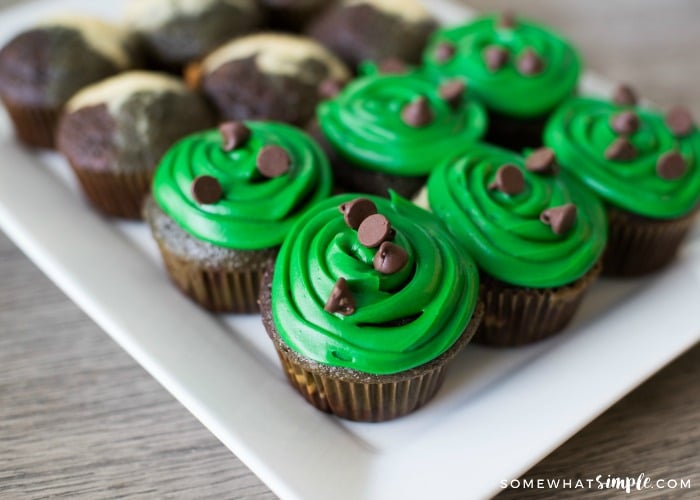 ENJOY!
This post originally published on Somewhat Simple in March 2012.
Hack Your Routine!
FREE E-COURSE
5 Time-Saving Tips for Crazy Busy Moms