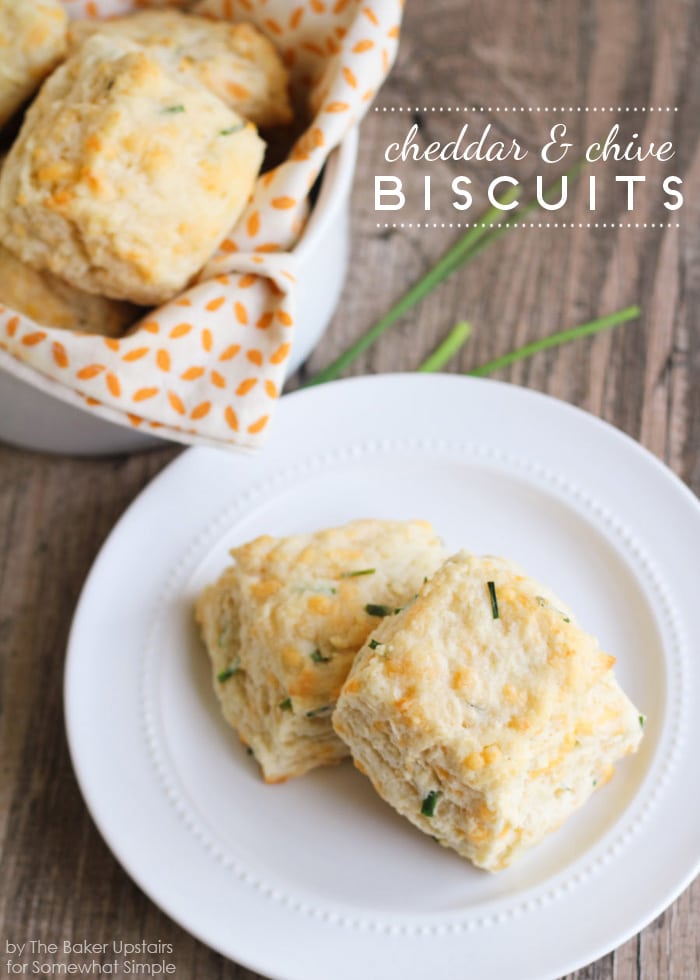 Is there anything better than a tender, flaky, fresh-from-the-oven biscuit? In my family, the answer is definitely no! I make some variation of biscuits at least every other week, because we just can't get enough of them! They are the perfect side for salads or soups (which we eat really frequently) and they're just plain delicious. These cheddar and chive biscuits are one of my newer biscuit inventions, and they are definitely keepers!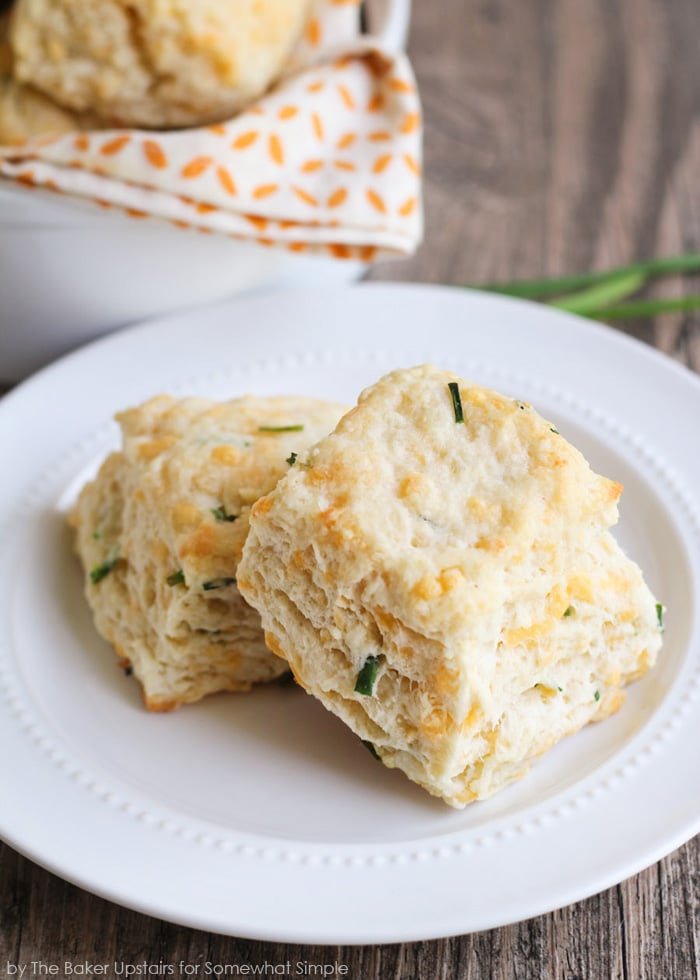 I am completely addicted to cheese, so I'm always looking for ways to add it to pretty much any recipe. When I added it to my favorite biscuit recipe, the results were phenomenal! The cheese made the already rich and buttery biscuits even more flavorful and tender, and took them over the top to melt-in-your-mouth deliciousness. The chives added a great little punch of flavor as well, and were perfectly tasty in combination with the cheddar. I can't wait to make these again!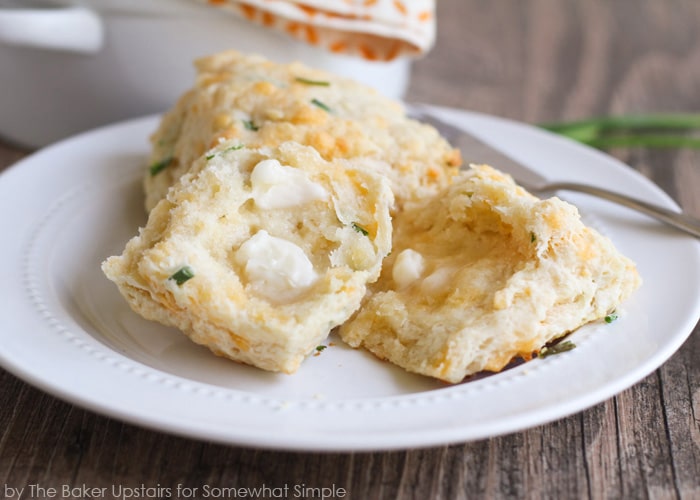 Cheddar and Chive Biscuits
INGREDIENTS:
2 cups flour
1 teaspoon sugar
3 teaspoons baking powder
1 teaspoon salt
1/2 cup butter, cut into small pieces
3/4 cup grated sharp cheddar cheese
1 tablespoon chopped fresh chives
3/4 cup milk
DIRECTIONS
Preheat the oven to 450 and line a baking sheet with parchment paper or a silicone mat.
In a large bowl, whisk together the flour, sugar, baking powder, and salt. Cut in the butter using a pastry blender or two knives, until the mixture resembles coarse crumbs and the pieces of butter are no bigger than pea sized.
Toss the cheddar cheese and chives with the dry ingredients until well distributed.
Add the milk and gently stir until just combined (the dough may be a little rough and shaggy, and that's okay!).
Turn the dough out onto a lightly floured surface and pat into a rectangle that is about 6 inches by 9 inches. Fold each side of the dough over the middle (like you're folding a letter) and pat out again to about 6 x 9 inches. Cut biscuits out of the dough using desired size of biscuit cutter, or cut the dough into twelve equal sized squares.
Place on prepared baking sheet and bake 10-12 minutes, or until golden brown.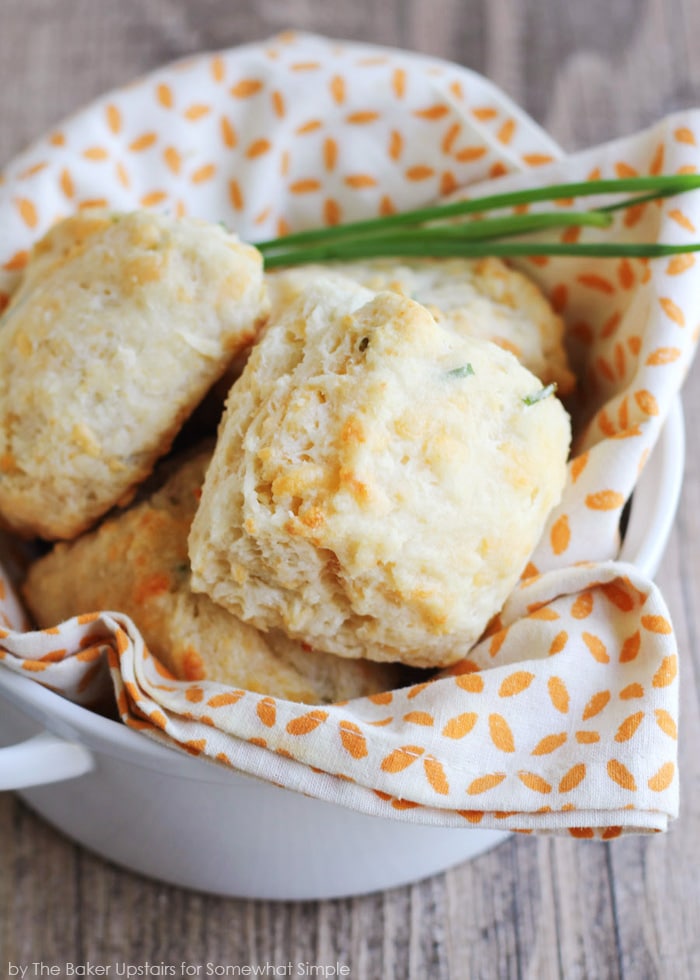 If you liked this biscuit recipe, be sure to check out some of my other favorite quick bread recipes:


flaky buttermilk biscuits | Dubliner cheese scones | sweet honey cornbread