Fluffy pancakes, pumpkin pancakes, German pancakes and more! Grab a glass of milk and get ready for our very favorite pancake recipes!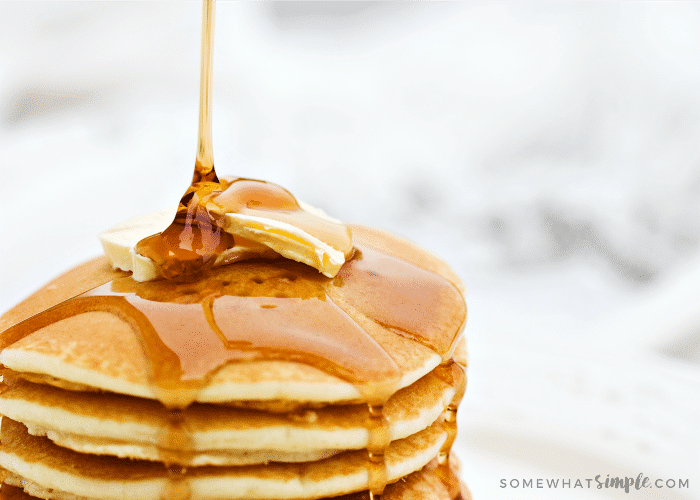 Pancakes from Scratch
Pancakes are one of the most popular breakfast foods, and for a good reason! Not only do they taste amazing, they are also super easy to make! With only a few basic ingredients and a few minutes of your time, a delicious breakfast is soon to be served!
How to Make Pancakes
With your pancake batter ready (plenty of recipes below!) heat a non-stick skillet or pan over medium heat and coat with vegetable oil.
Spoon 3 tablespoons of batter onto skillet for each pancake and cook for about a minute or until they start to bubble. Flip with a spatula and cook the other side until brown.
Transfer to a plate and serve warm. Top with desired topping – maple syrup, fresh fruit etc.
Fluffy Pancakes
Perhaps the best part about making these for breakfast is the huge variety of flavors you can make with them. Adding a few extra ingredients to the batter, or topping them with delicious sauces, creams and fresh fruit can totally switch up your entire breakfast experience. Here are our very favorite pancake recipes –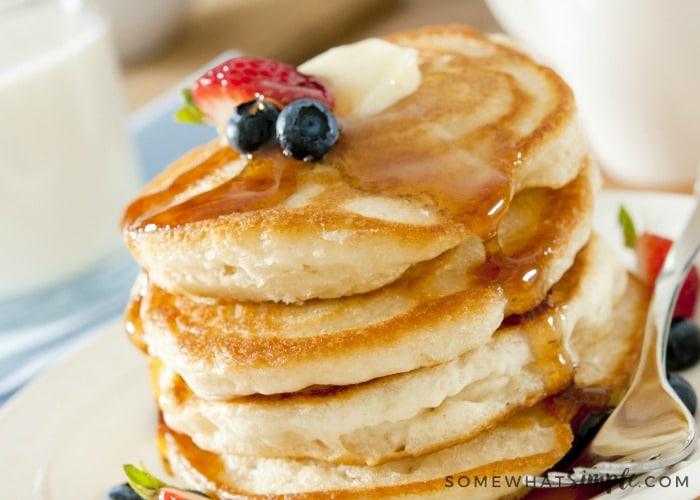 The Best Pancake Recipe
A 15-year quest to duplicate grandma's famous recipe results in the discovery of the best pancake recipe ever. The way you make your pancakes is about to change forever! (And did I mention that this is a super simple pancake recipe too??)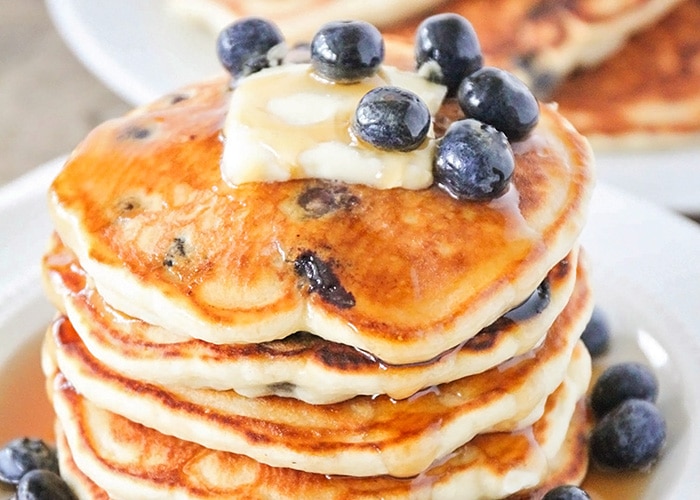 Blueberry Lemon Pancake
These blueberry lemon pancakes are so light and fluffy, and bursting with juicy blueberries!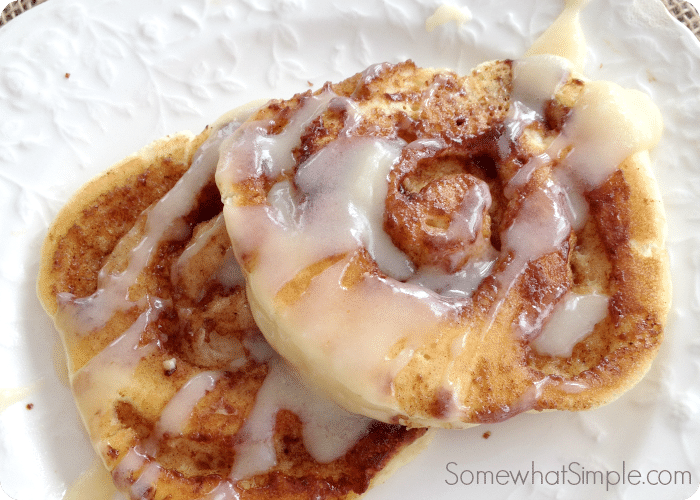 Cinnamon Roll Pancake
I combined two favorite breakfast foods and made a delicious cinnamon roll pancake. The recipe is simple and easy to make and there's no doubt your family will love them!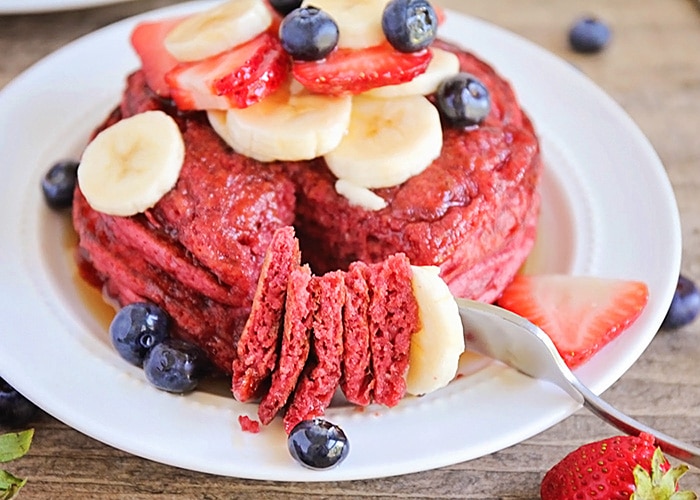 Red Velvet Pancakes
If you're on the hunt for a show-stopping breakfast, look no further! These red velvet pancakes are as beautiful as they are delicious, and perfect for any special occasion breakfast.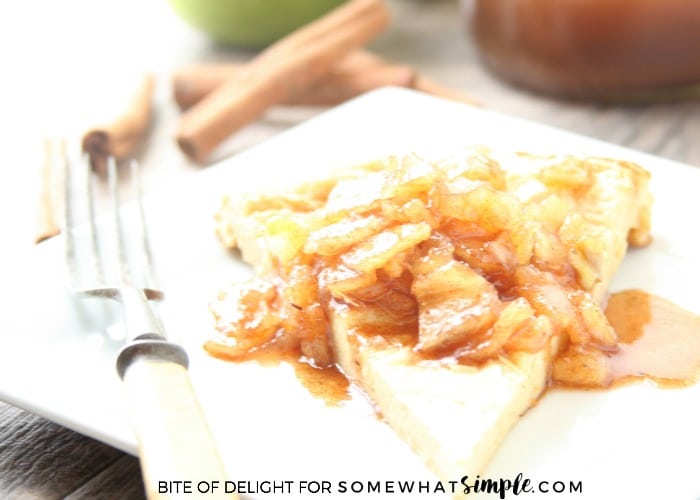 German Pancakes
Apple Cinnamon German Pancakes are a simple and delicious breakfast with all of your favorite Fall flavors!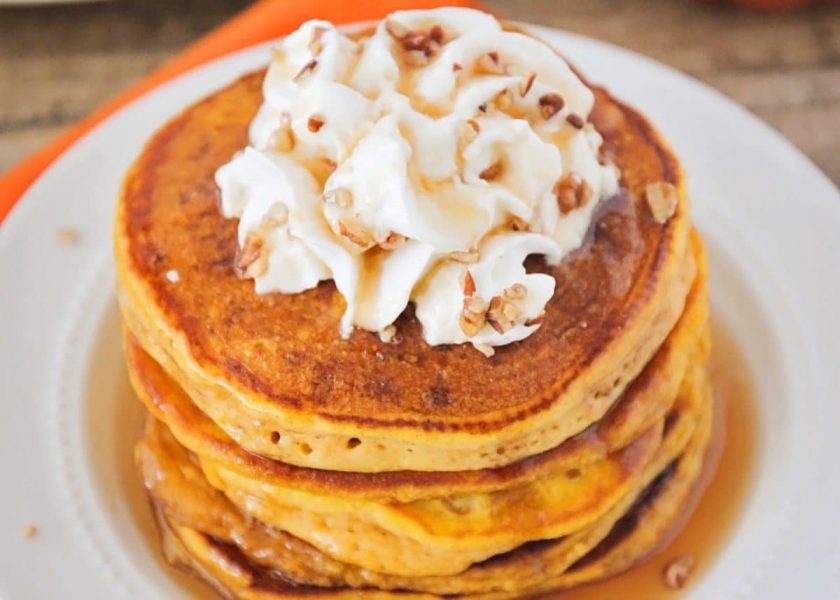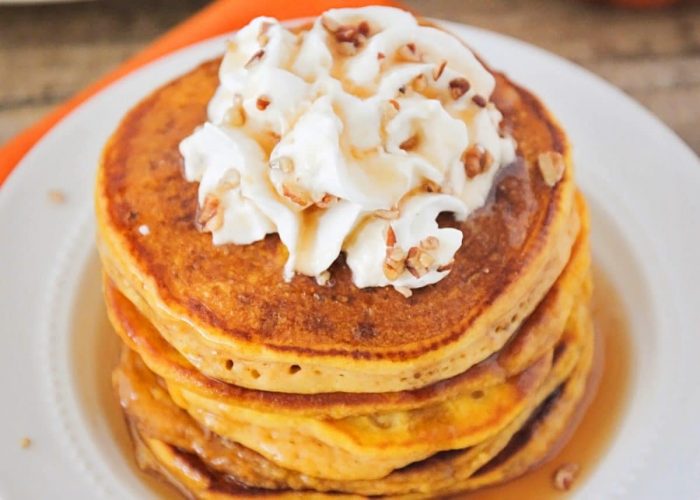 Pumpkin Pancakes
This easy pumpkin pancake recipe is so light and fluffy, with the perfect pumpkin spice flavor. A delicious fall breakfast everyone will love!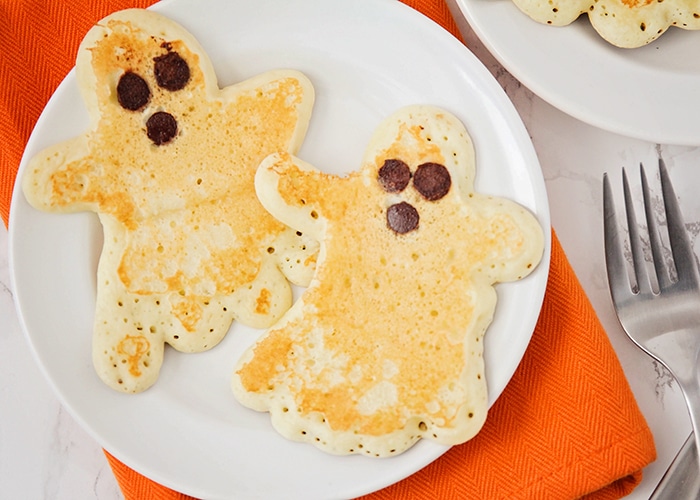 Pancake Ghosts
Skip the cold cereal and start your Halloween festivities off right with a darling Ghost Pancake!
. . . . .
Have you tried any of the pancake recipes above? Do you have a favorite? Leave us a comment and tell us all about it!