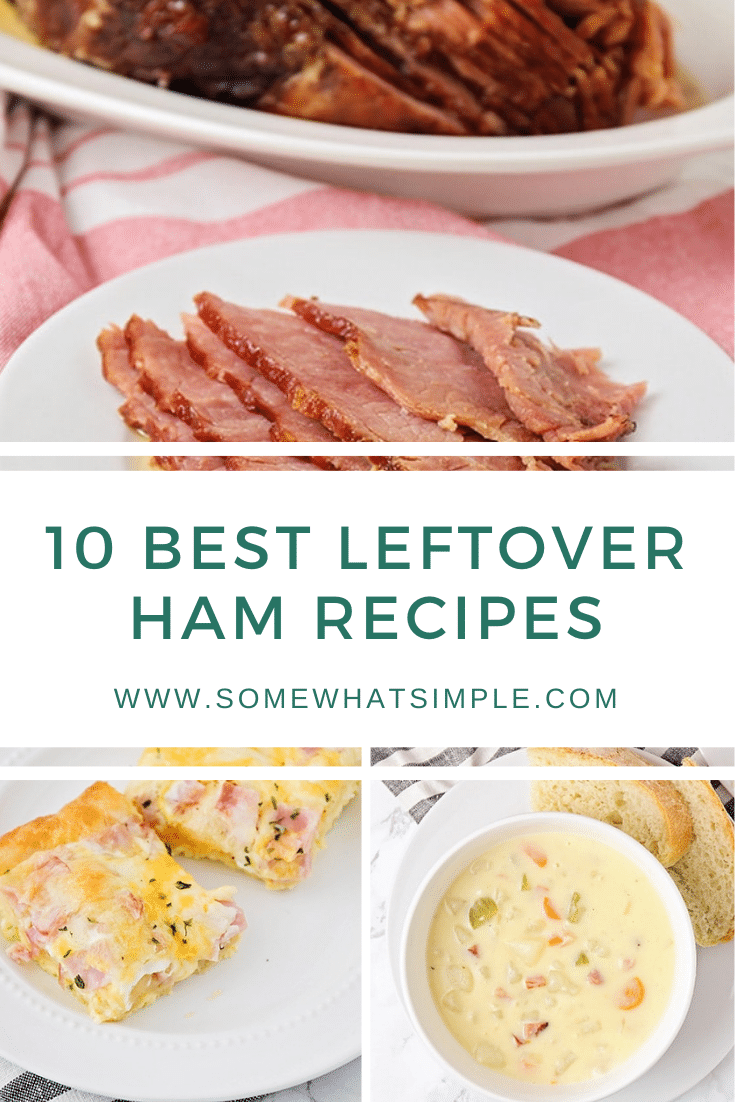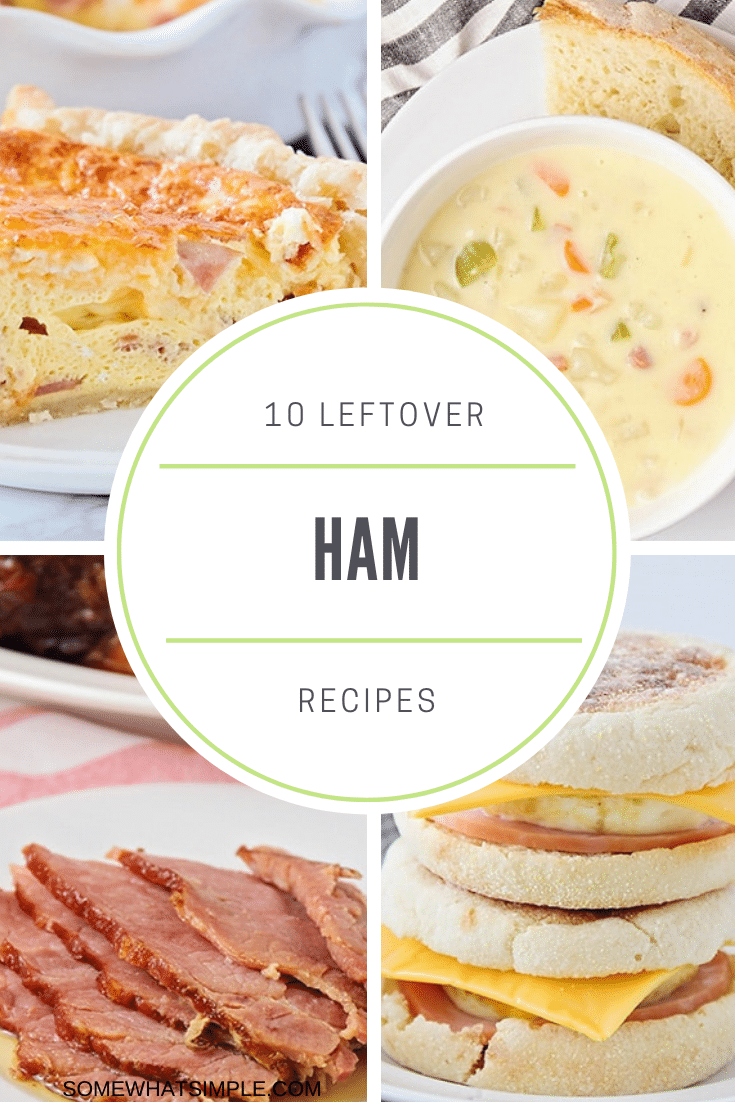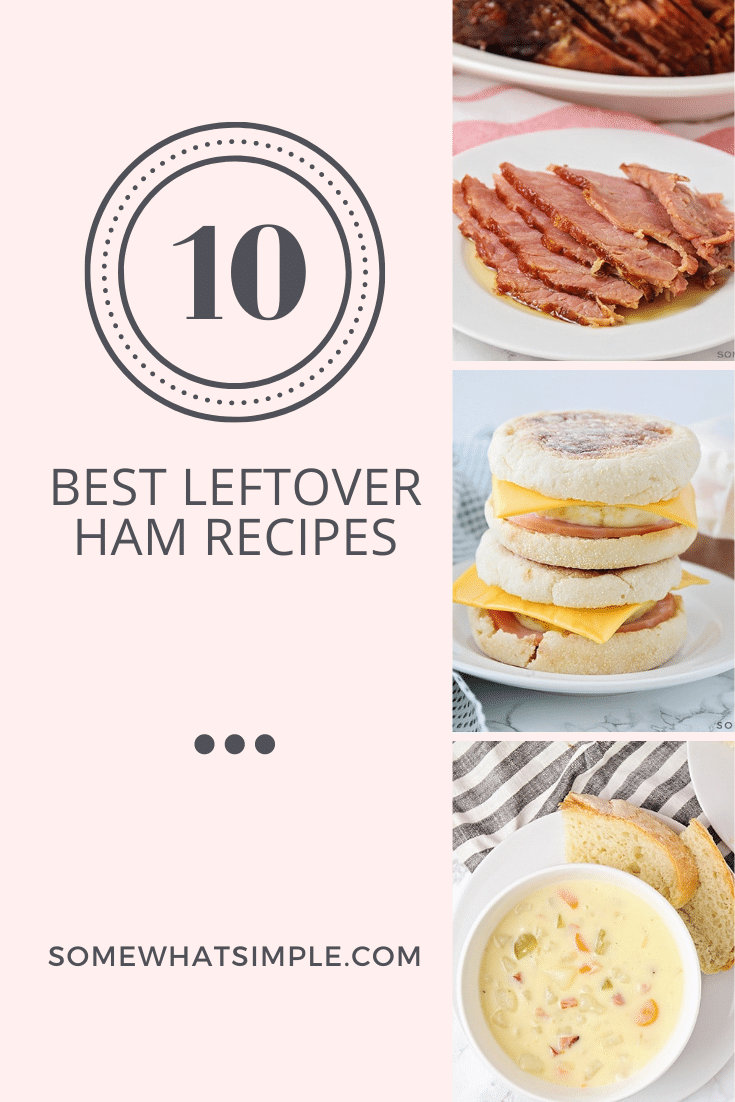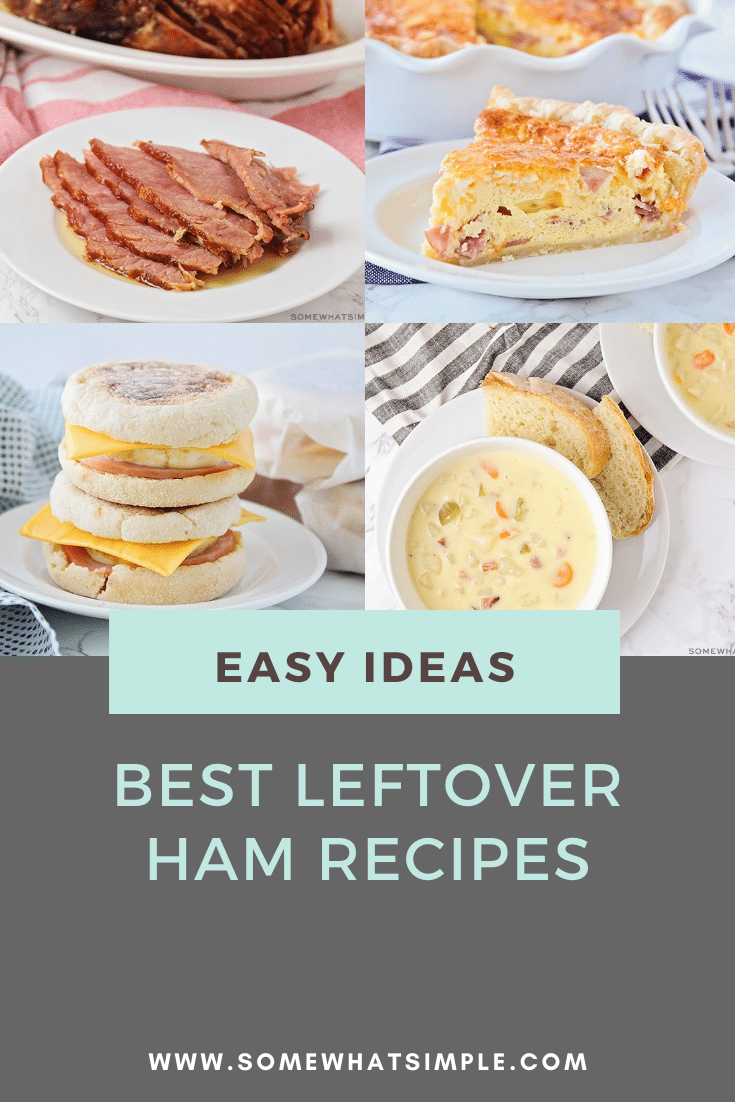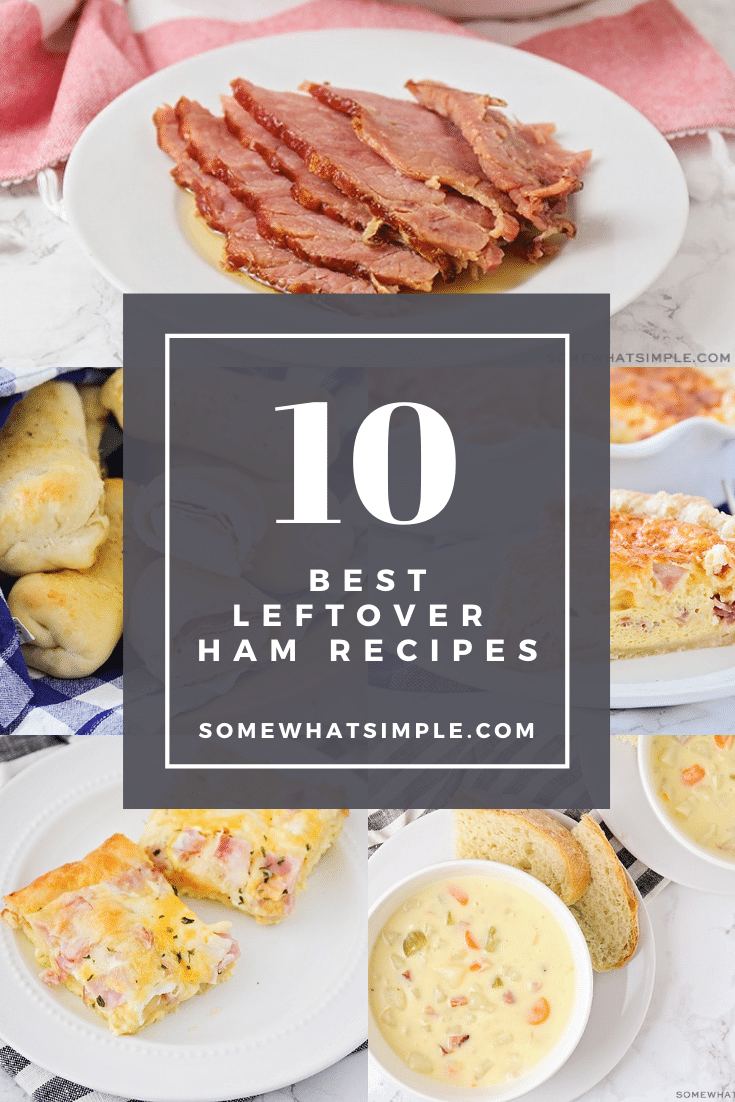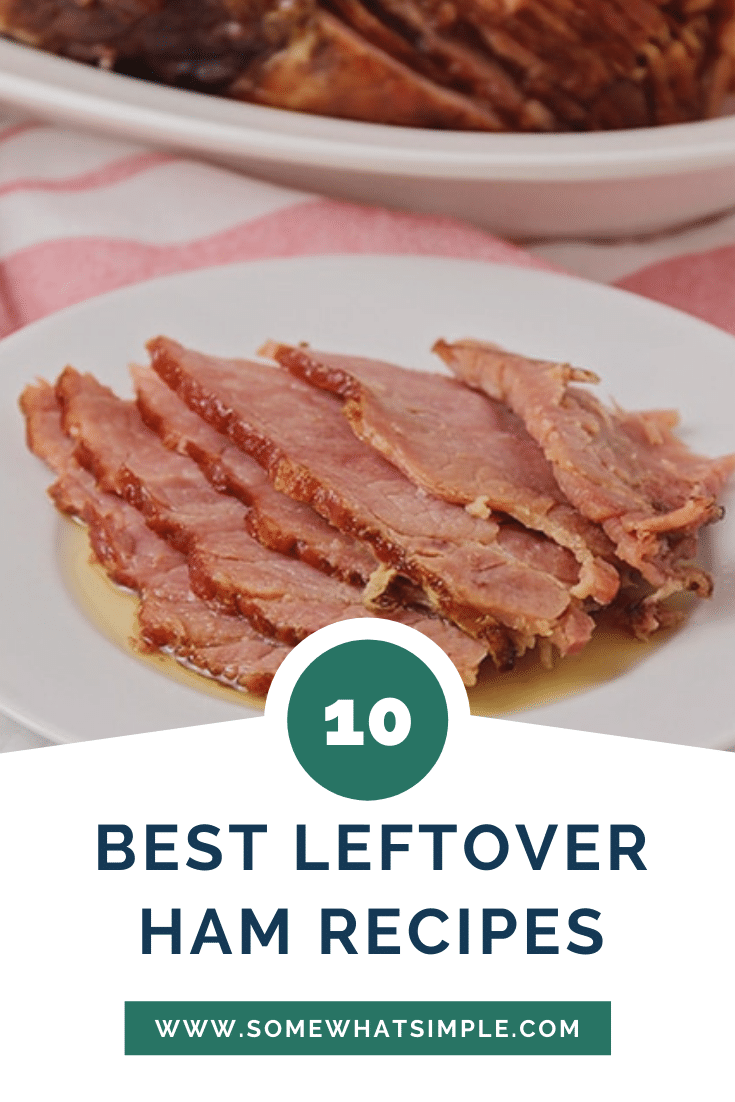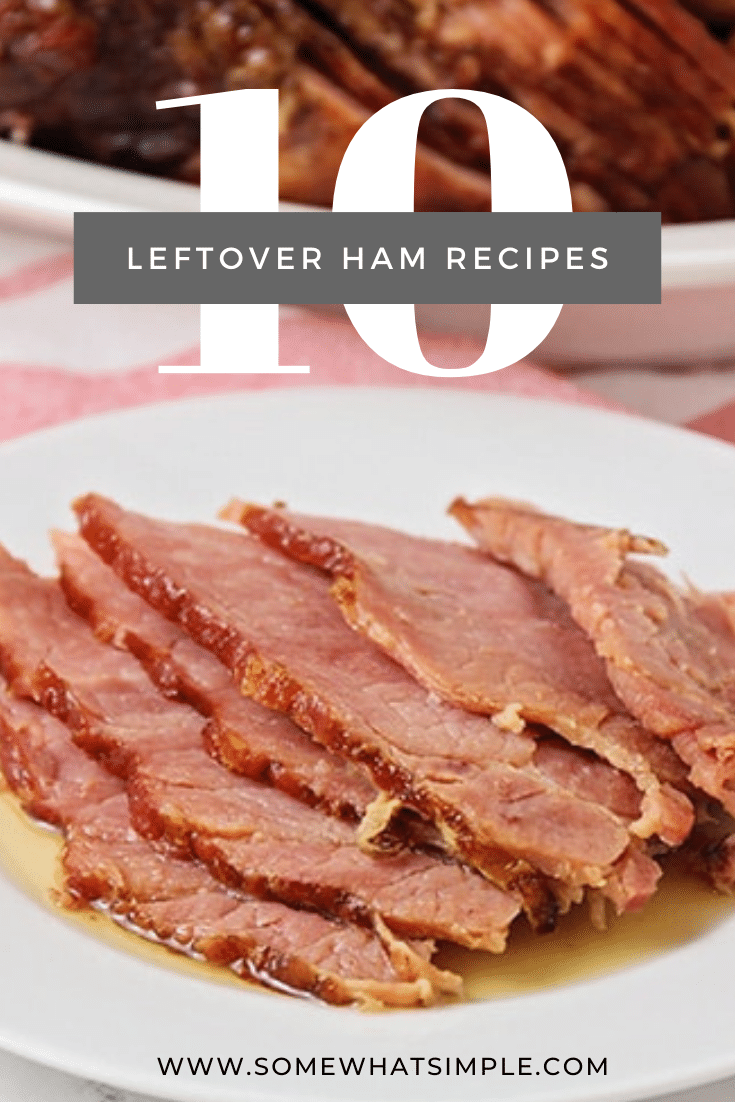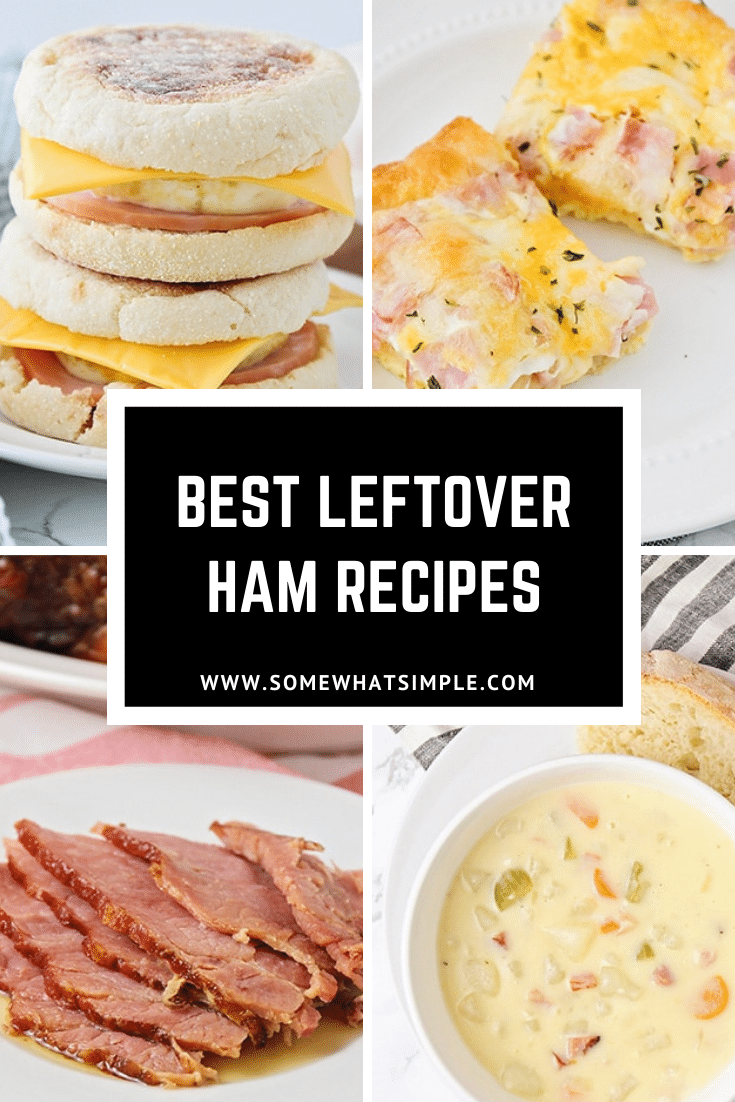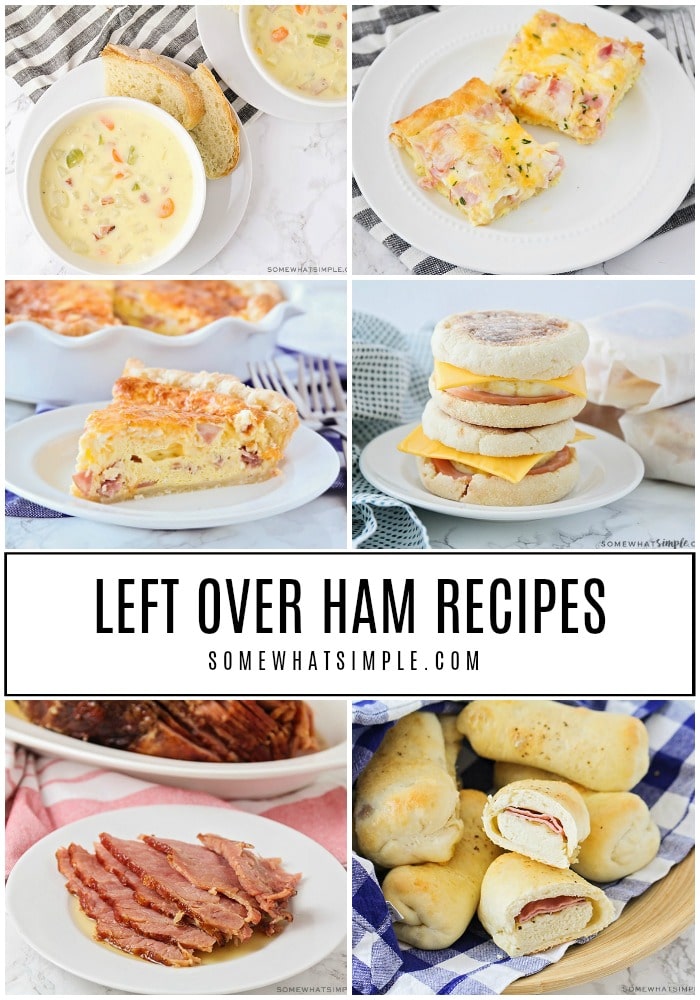 Make an easy breakfast, lunch or dinner by putting your leftover ham to good use! If you're not sure what to do with your leftover ham, here are 10 of our favorite ham recipes that are easy to make.
Making ham for the holidays takes very little prep and it is a great way to feed a crowd! If you're looking for the easiest ways to cook a ham, be sure to check out our 2 Ingredient Slow-Cooker Ham recipe or read How to Cook Ham in an Instant Pot. (Your Easter, Thanksgiving, and Christmas dinners are about to get even more awesome!)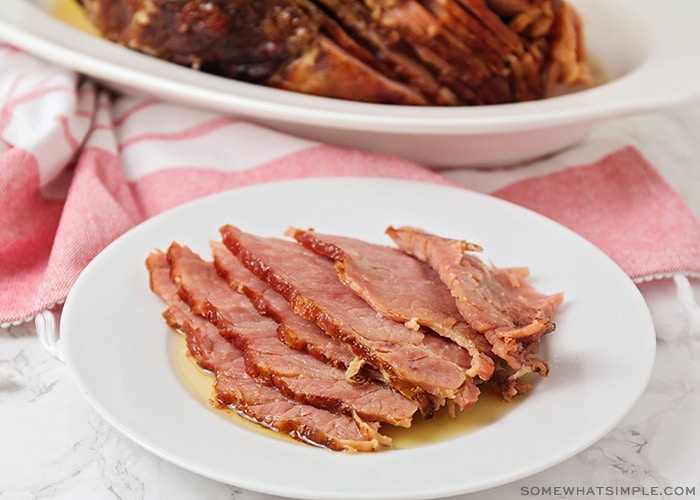 Dinner leftovers are one of the best parts of entertaining for the holidays! You just have to make a spiral ham once and eat the leftovers again and again! My family can eat leftover ham for DAYS without complaints simply because there are so many ham recipes we love. With so much variety, it gets switched up every day, and we never get bored! It doesn't matter if you're looking for a casserole, soup or a sandwich, there's a recipe for everyone.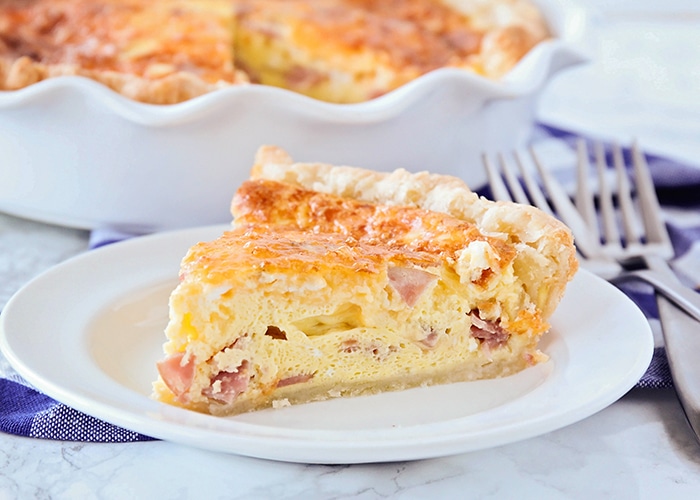 What To Do With Leftover Ham
Reheat it, fry it, freeze it, and store it in the fridge!
How to Reheat Ham: Preheat your oven to 325°F. Place your ham in an oven-safe dish and add 1/2 cup of broth. Cover it with foil, then pop it in the oven for 20-25 minutes, or until it is warm.
How to Fry Ham: Heat a pat of butter in a frying pan, then place one slice of ham in the pan. Let it fry for a couple of minutes on each side, or until heated through.
How to Store Leftover Ham in the Fridge: Package leftover ham in an airtight container or plastic bag and store it in the fridge for 3-5 days.
How to Freeze Leftover Ham: If you aren't planning to use your leftover ham before the 5-day mark, it's probably best to freeze it. Place your ham in a freezer bag or vacuum seal it if you have a sealer. Ham can stay frozen for 3 months, or it can stay in a deep freezer for up to 6 months.
Leftover Ham Ideas
Here are 10 of our very favorite ways to use up leftover ham. No matter what your taste buds are craving, we have a recipe idea for everyone.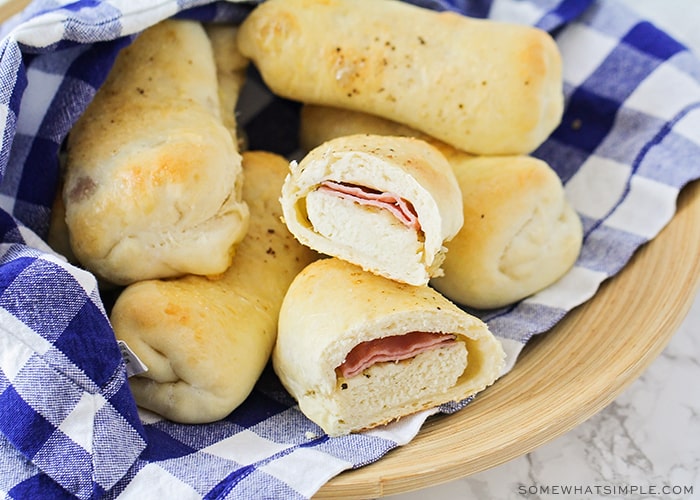 Ham Dinners
1|| Brazilian Ham and Cheese Rolls – Served hot and made with smoked ham and mozzarella cheese this recipe is easy to make and is a perfect snack or a light lunch
2 || Ham and Cheese Sliders – Juicy ham and Swiss cheese inside soft Hawaiian rolls brushed with a buttery topping that's baked and made absolutely delicious!

Ham Sandwiches
3 || Breakfast Sandwiches – Made with an English muffin, eggs, meat and cheese, these sandwiches can be cooked once, and then you can enjoy them all week!
4 || Hawaiian Ham Sandwiches – Made with slices of baked ham and pineapple then topped with fried onions and teriyaki sauce all on a sweet King's Hawaiian roll. Once you've had one, you'll never eat a ham sandwich any other way.

Ham Casseroles
5 || Croissant Ham and Egg Casserole – Super tasty and so easy to prepare. It is the perfect meal to toss in the oven for breakfast if you're feeding over-night guests, but it is also a simple dinner that feeds a crowd without breaking the bank!
6 || Ham and Potato Casserole – A quick weeknight dinner that uses only 5 ingredients! Made with juicy ham, potatoes and your favorite cheese, it's a great way to use up your leftover ham and the taste is amazing!

Ham Soups
7 || Ham and Potato Soup – Creamy and flavorful, filled with ham, fresh vegetables, and cheese!
8 || Ham and Bean Soup – Simple to make and perfect for a cold night! Made with white beans and fresh vegetables, it's so flavorful and a great way to use leftover ham!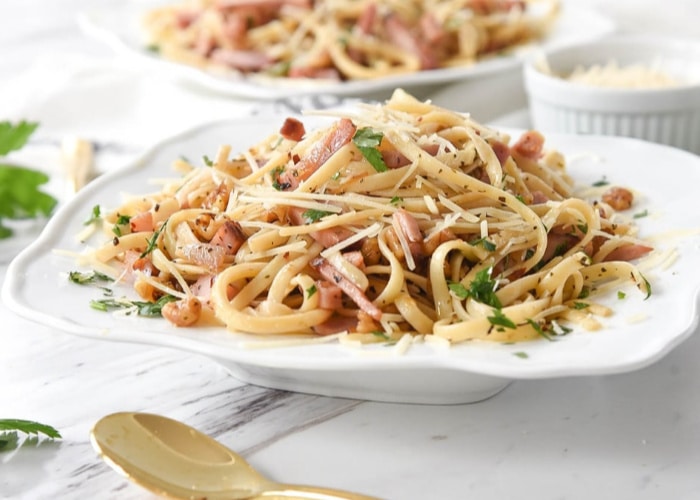 Pasta Recipes That Use Leftover Ham
9 || Roasted Walnut and Ham Pasta – A delicious dinner that comes together in minutes but tastes like something fancy. From Your Homebased Mom
10 || Ham + Cheese Tortellini – Everything is cooked together in one pan for a quick, family-friendly weeknight meal with easy cleanup. From from Yellow Bliss Road