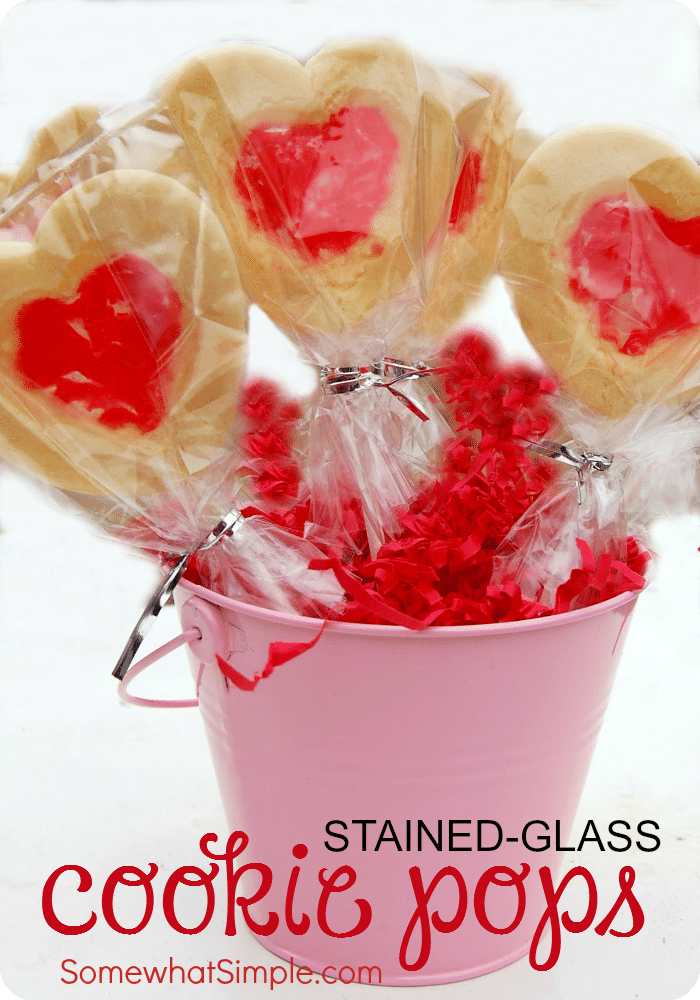 Stained glass cookies are a Christmas tradition in many homes- but why limit these fun creations to just one time of year? Grab some heart-shaped cookie cutters and get ready for some Valentine baking! These Stained Glass Valentine Cookie Pops are easy and fun and would be a sweet treat for classmates, neighbors and friends!
INGREDIENTS:
Sugar cookie dough- I used Betty Crocker and followed the Cut Out Cookie Directions, but you can use our favorite sugar cookie recipe if you'd like
Crushed hard candy- I used red and white lifesavers
Sucker Sticks
Tiered Heart Cookie Cutters– (<<Amazon Affiliate Link or you can get these at Micheal's and Walmart)

DIRECTIONS:
Mix cookie dough according to directions, roll out and cut into heart shapes. Place them on a cookie sheet covered with foil and partially bake for 5-6 minutes. Take them out of the oven and allow them to cool for 1-2 minutes and then cut out the center with smaller cookie cutter.
Remove the inside of the cookie with the back end of a spoon.

(If the hands in this image look manly to you it's because they are- I enlisted the hubs help in order to move quicker!)

Place a sucker stick UNDER the cookie and add crushed candy to the center of the cookie. Put back into the oven for 3-4 minutes or until the cookies are done and the candy is melted. Let them cool until the candy is hard, and peel off the foil. Eat up!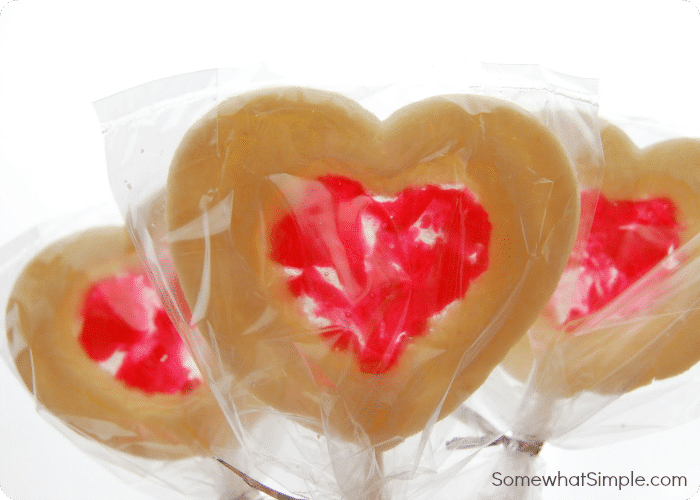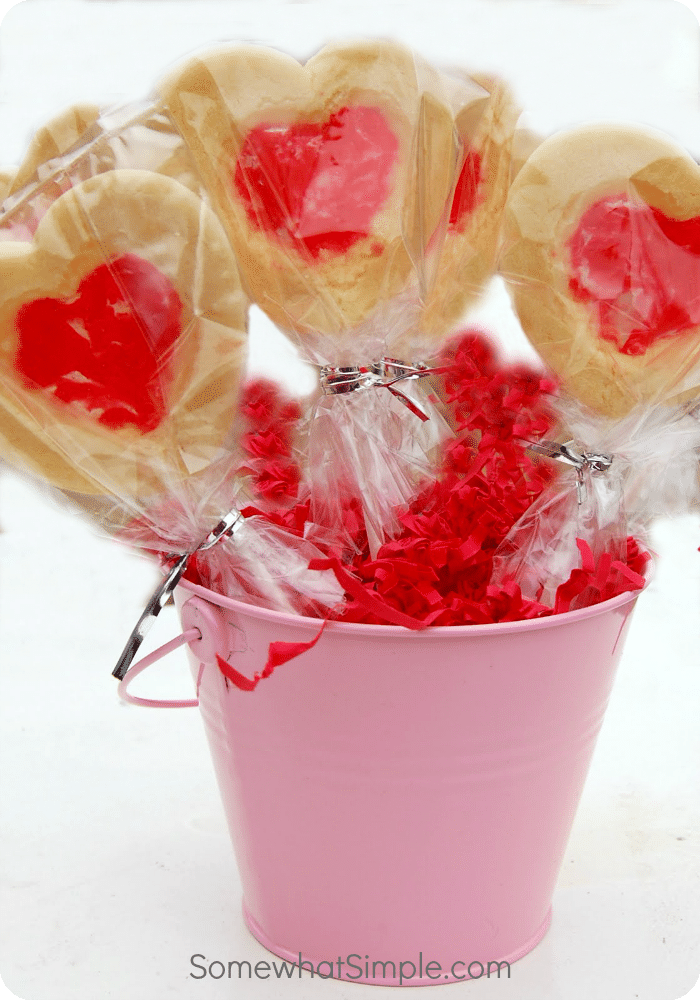 This post originally published on Crazy Domestic in January 2011