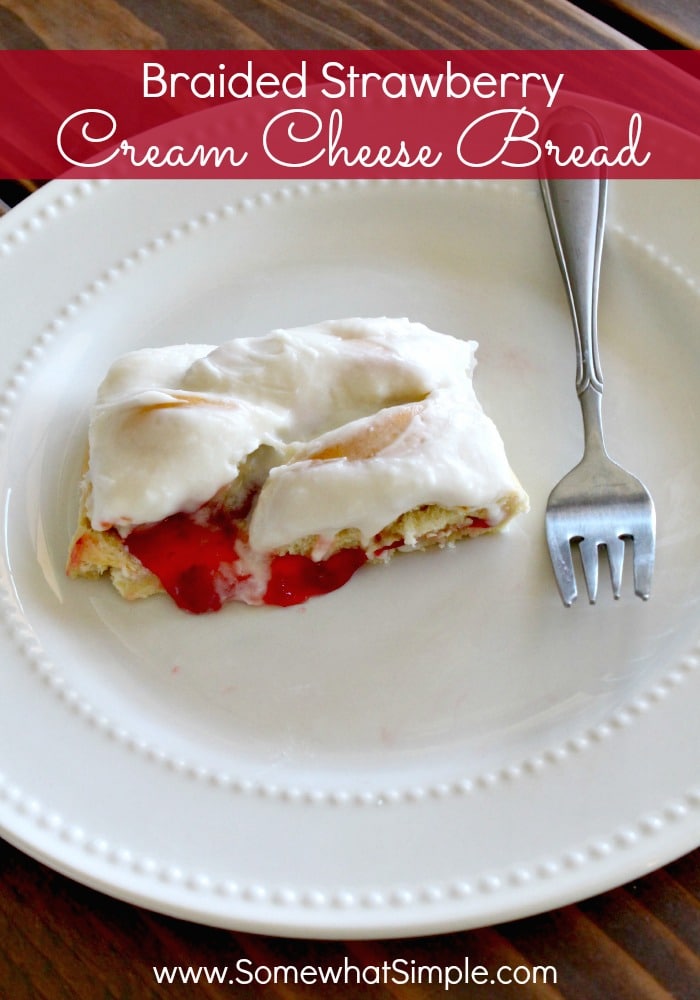 My SIL made this Braided Strawberry Cream Cheese Bread for our family and it was gone before we even knew it! My mouth is watering as I think about it! This recipe is a must try! I'll post the recipe first without pictures so it is more printer-friendly, but a step by step pictured process will follow for those "visual learners" like me.
INGREDIENTS
Dough
1/2 c. butter, softened
1/2 c. warm water
2 tbs. yeast
1/2 c. sugar
1/2 c. milk
2 eggs
1 tsp. salt
4-5 1/2 c. flour
Cream Cheese Filling
8oz softened cream cheese
1/3 c. powdered sugar
Icing
1 lb powdered sugar
1/2 c. butter (melted)
1/2 tsp. almond extract
1 tsp. vanilla
3 tsp. milk
Other
1 can of strawberry pie filling (or you can use cherry if you'd like!)
DIRECTIONS
Make the Dough
Mix yeast in water, let dissolve.
Add sugar, butter, milk & eggs. Mix together.
Add salt to flour & stir well.
Add 2 cups of flour at a time until the dough is a smooth mixture- just a little sticky.
Knead until smooth.
Let dough rise 1 1/2 hours, punch down, let rise 10-15 minutes.
Form the Bread

Divide your dough into 3 balls.
Roll each ball of dough into a rectangle.
Spread 1/3 of the cream cheese filling down the center of each rectangle.
Spread 1/3 of pie filling on top of cream cheese filling.
Braid the Bread
Cut 1″ strips all the way down each long side of dough from the edge of the filling to the outer edge of the dough to weave with.
Braid the bread by starting with the strips in each top corner, laying them over the filling and criss crossing over each other.
Continue braiding and tuck the last braid under when you get to the end.
Bake It

Gently pick up the braided loafs and place them on a greased cookie sheet.
Let the braids rise for 15-30 minutes.
Bake at 350 degrees for 18-20 minutes until golden brown.
Frost It

When cool, spread the frosting on the top. (This bread actually tastes delicious even without it, but if you're looking for something even sweeter, frosting will do the trick!)
Serve and enjoy! 🙂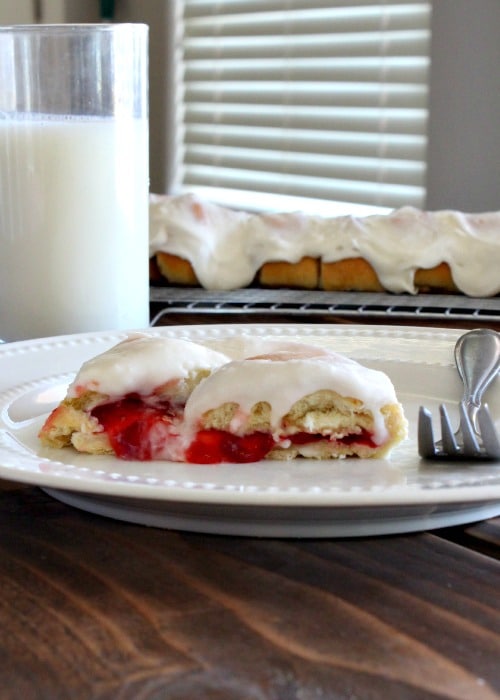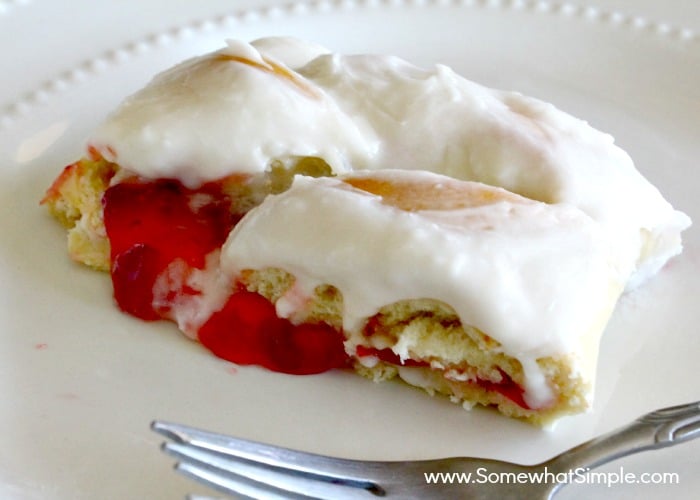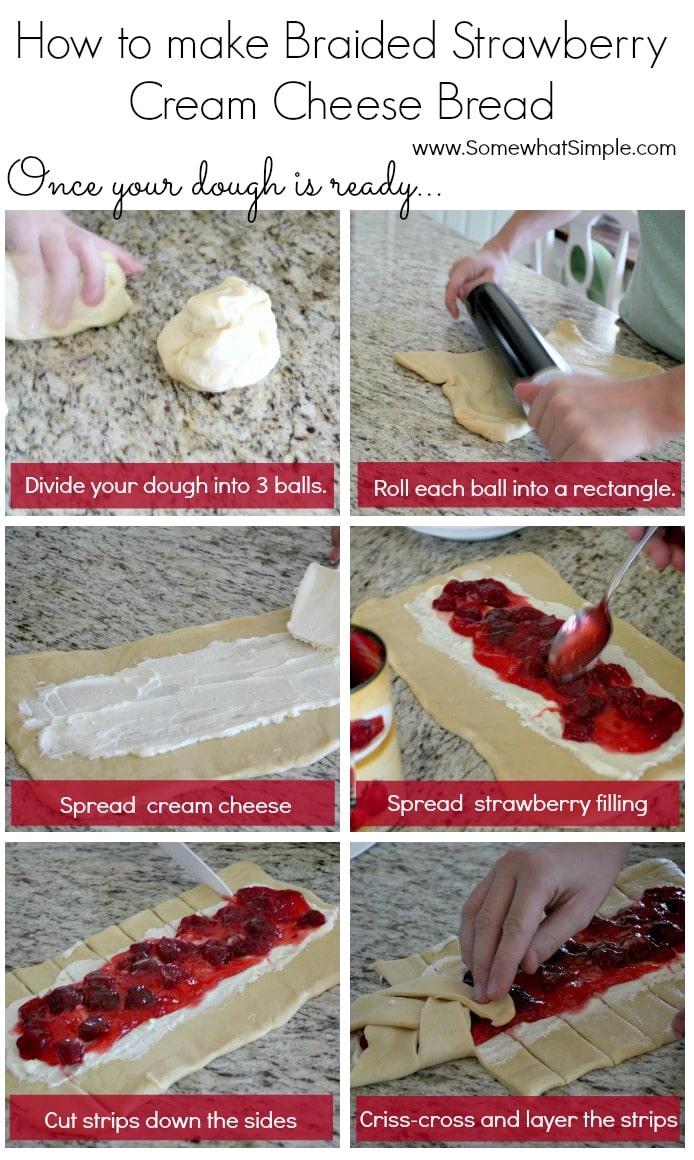 This post originally published on Somewhat Simple in January 2010.