There is nothing is more refreshing than a great Strawberry Julius on a hot summer day!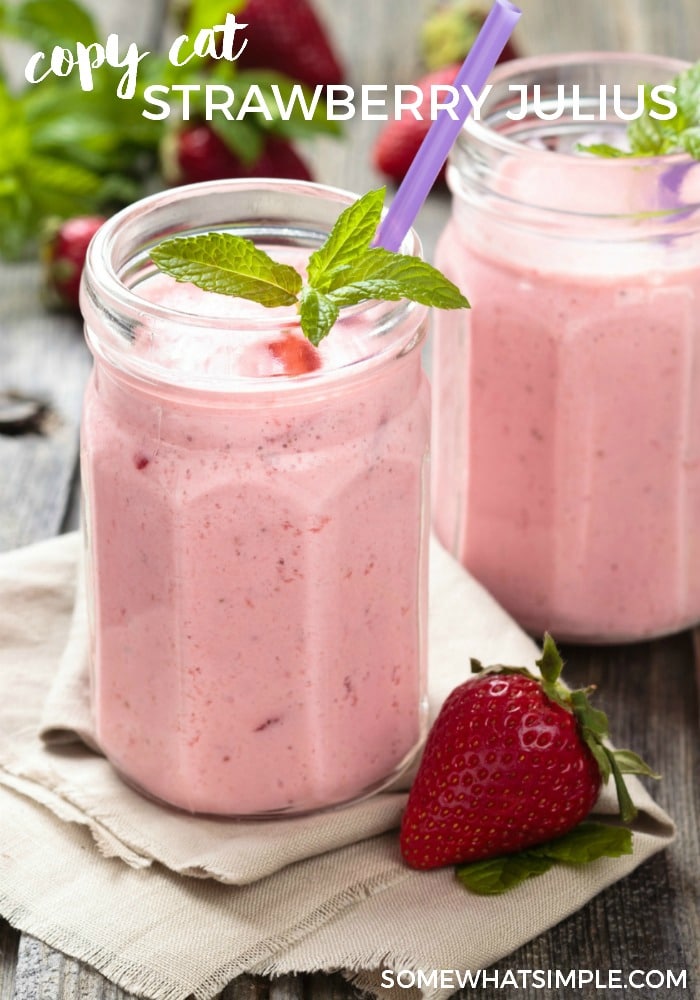 A couple of weeks ago, my husband and I stopped off at Orange Julius on our way home from running errands. I hadn't been there in years and I forgot how much I LOVE that place! (It is so good.)
I have a copycat Orange Julius recipe at home that I've made quite a few times over the years, but our little impromptu trip to Orange Julius reminded me that they also sell Strawberry Julius. (Seriously, that drink is heaven!)
A few days later, that Strawberry Julius was still on my mind, so I set out to find a recipe. I wanted to be able to recreate that delightful drink and have endless yumminess in my own home, whenever I wanted. I made just a few tweaks 'til the recipe was pure perfection and I am sharing it with you today. (You're welcome!)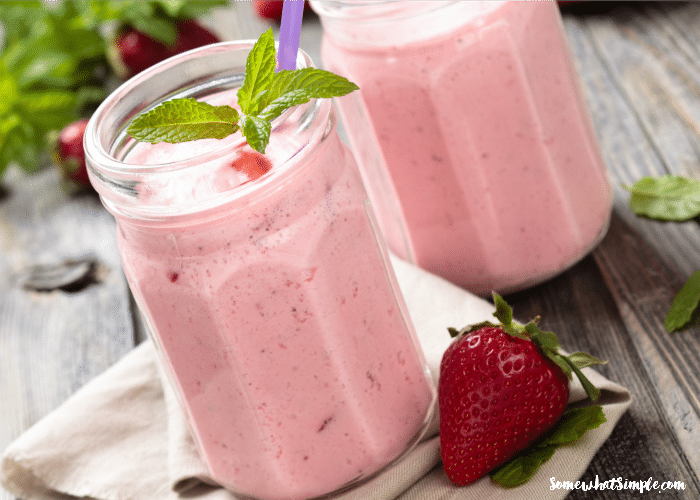 Copy Cat Strawberry Julius Recipe

INGREDIENTS:
1 cup strawberries, pureed
6 oz  frozen strawberry daiquiri (non alcoholic) concentrate
1 cup ice
1 cup water
2 Tablespoons sugar
1 cup milk
1 tsp vanilla (the secret ingredient…yum)
DIRECTIONS:
Puree your strawberries in a blender, then add add all of the other ingredients.
Blend it until all the ingredients are incorporated and frothy.
Pour into a glass, add a fresh berry, drink up and enjoy!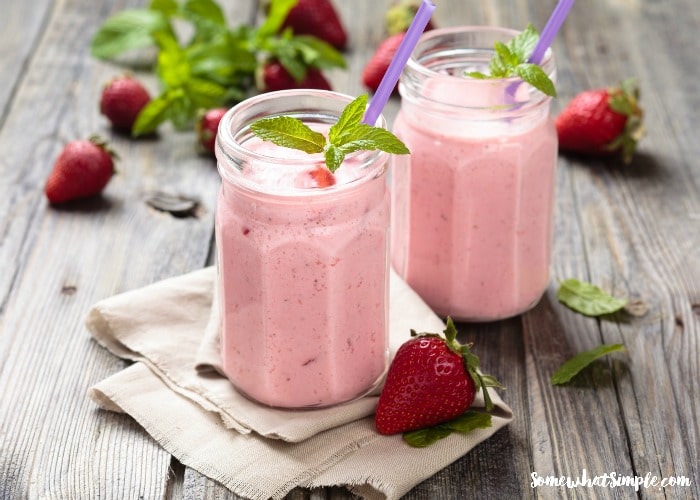 Delightfully refreshing. This drink doesn't keep well, so remember drink it all. (I'm pretty sure this won't be a problem!)
. . . . .
About the Author: Larissa is a mom of 4 boys who likes to cook and create. The former Food Contributor on Somewhat Simple (2011), she now shares her creative adventures full-time on her own blog Just Another Day in Paradise.
This post originally published on Somewhat Simple in July 2011