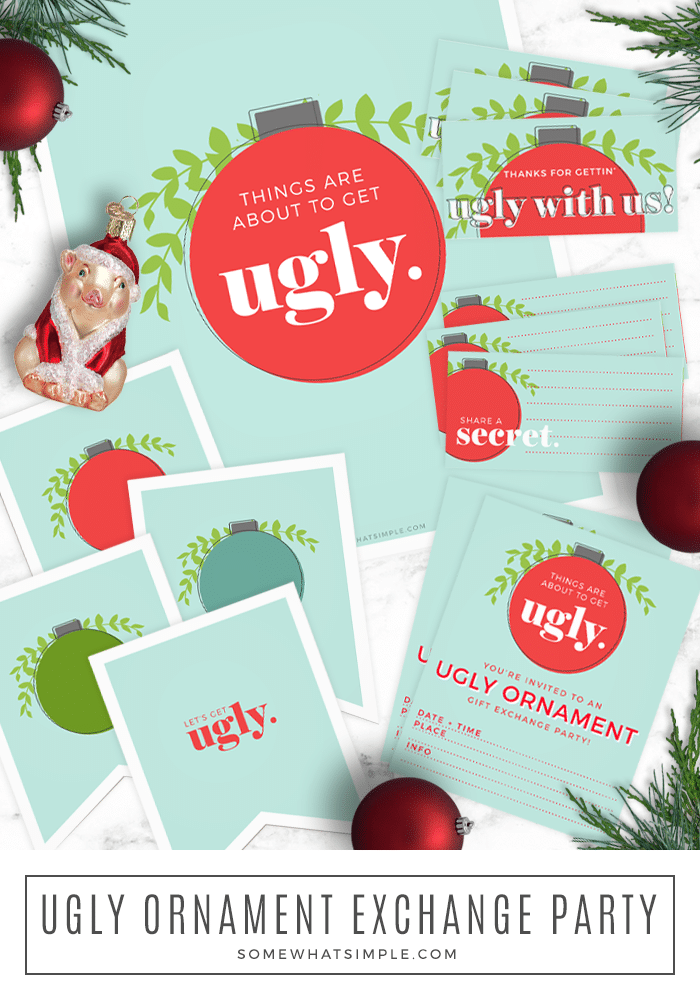 Invitations, party favors and rules for a hilarious game, here's how to plan the BEST Ugly Ornament Exchange Party to celebrate this holiday season!
Here are a few more adult party ideas we think you'll love – Tailgate Party + Printables, The Perfect Summer Party, Best Adult Party Games, Favorite Things Party, and White Elephant Party.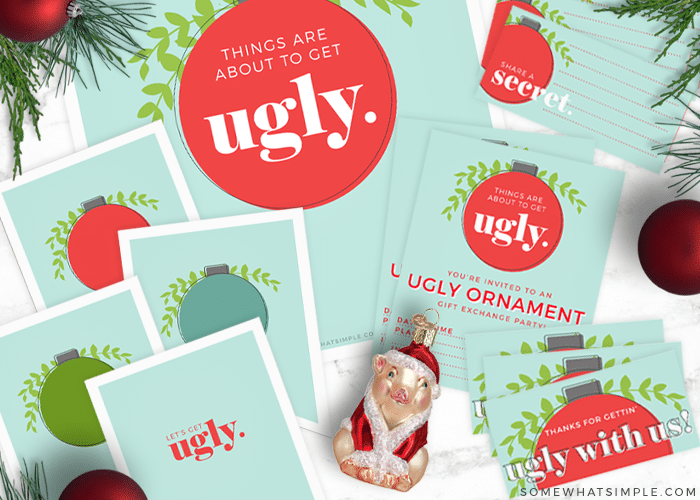 If you're looking for a fun night IN this winter season, you definitely need to host an ugly ornament exchange! Any reason to get together for a kid-free night with food and friends is fantastic, but a gift exchange like this is guaranteed to add even more laughter and creativity to your gathering.
How to plan the perfect party
INVITATIONS – Your perfect party starts with the perfect invitations! Download and print our simple invite that will get your party guests HYPED about the night! The invite should tell each guest to bring 1 ugly ornament all wrapped up.
There are a bazillion ugly ornaments out there, just browse the Christmas decor aisles in most stores and you'll find something!
DECOR – Make things as elaborate or as simple as you'd like them to be! Our fun printable banner to help set the stage.
Desserts For Your Party
You can't host a party without making some fun and festive holiday desserts. Here are a few of our favorites.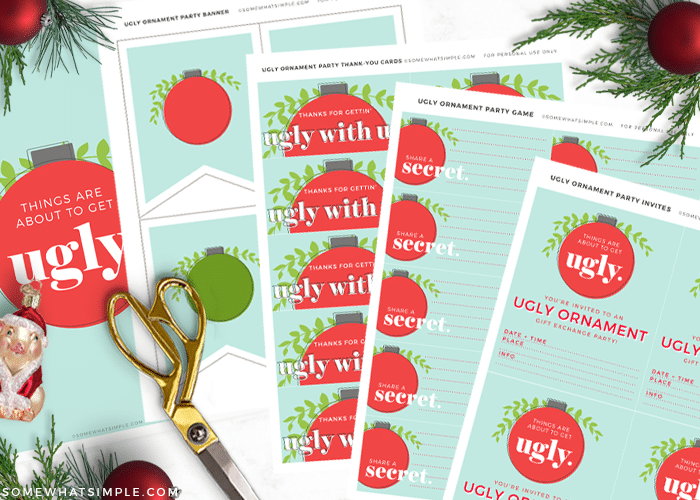 Ornament Exchange Game Idea
ENTERTAINMENT – Here is our FAVORITE way to exchange gifts –
Have your guests write a hidden talent or little-known secret on a piece of paper. (Use our "Share a Secret" printables so everything matches!)
Collect all the secrets in a bowl and get ready for some fun!
The host read 1 secret from the bowl, then let everyone try to guess whose secret it is.
When the right person "comes clean", they pick the first gift and then read the next secret. Laughs start as soon as the first secret is read, and they just keep coming as the gifts are open.
Once the next secret is read and that person "comes clean", they can either steal the first ornament or pick another one from the pile. Continue in this fashion until everyone's secret has been read and everyone has a gift.

You can decide how many times an ornament can be "stolen". We usually let it go to 3 different people before it is "frozen" and stays with the 3rd person who claims it, but that is entirely up to you!
Ornament Exchange Printables
Have a happy holiday!!!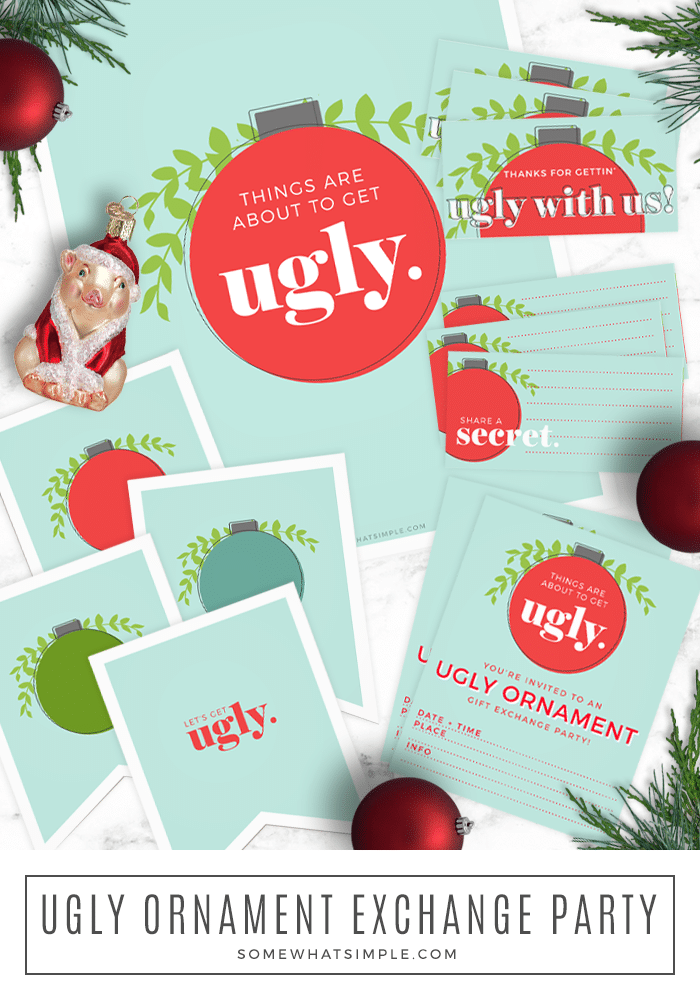 This post originally published on Somewhat Simple in January 2012