Looking for some Christmas Snacks to make with the kids? They will LOVE making their very own waffle cone Christmas tree!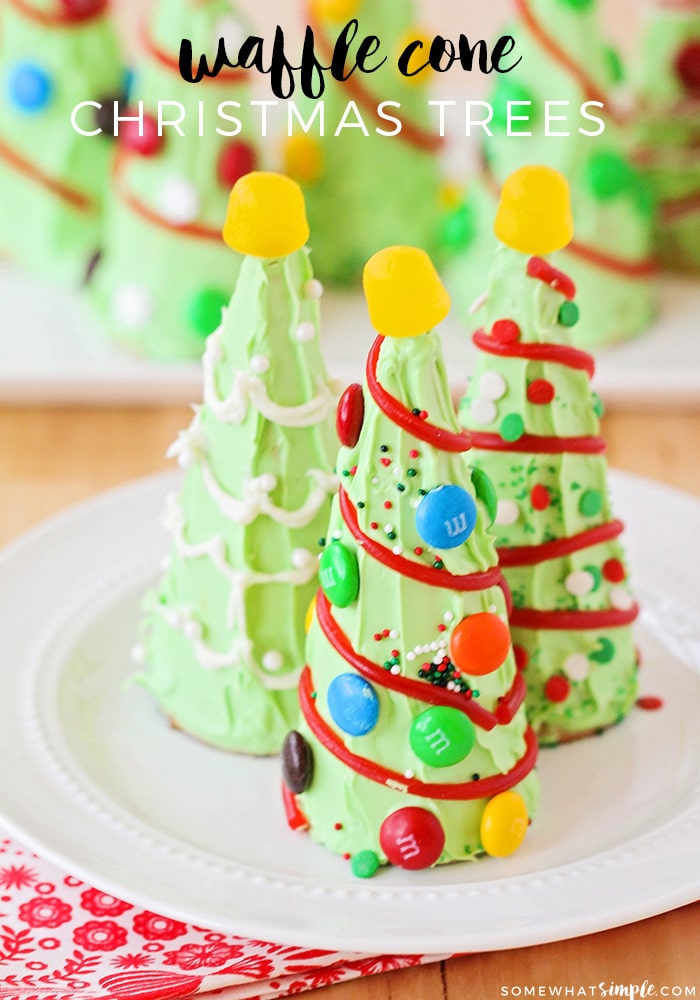 These Waffle Cone Christmas Trees are a great alternative to the messy, crumbly and stale gingerbread houses! Not only do they taste delicious, they are super simple to put together. Tip a waffle cone upside down, cover it with green frosting, and then decorate it with candy "ornaments"! (Fun, right?)
Waffle Cone Christmas Tree
Ingredients Needed –
Waffle Cones
Small Candies
Green Frosting (or white with Green Food Coloring)
Licorice
Yellow Gum Drops
Directions –
First, if your waffle cones are slanted, as mine were, you will have to carefully break away the taller part of the cone so it will stand up straight.
Frost your tree.
Wrap your licorice around your tree to look like a strand of lights or tinsel.
Decorate your tree by sticking small candies to the frosting.
Top your cone with a yellow Gum Drop & enjoy!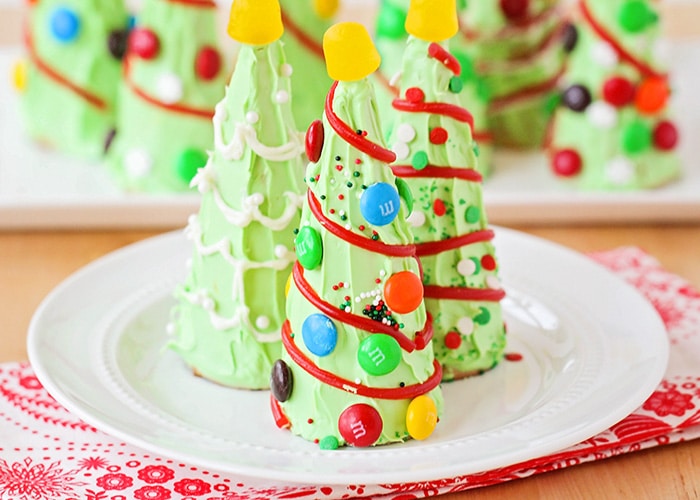 Hows that for some fun Christmas snacks!?!?