20 favorite homemade bread recipes that are simple to bake and taste fantastic!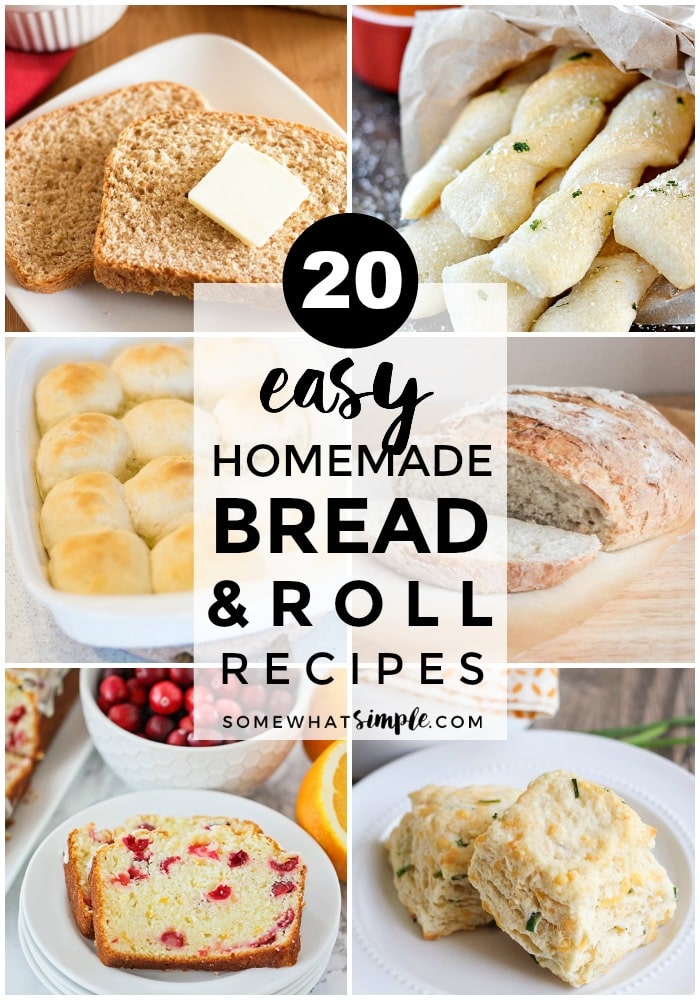 I'll admit, I am usually intimidated by baking bread by myself (one too many failed attempts!) but I've tried a few recipes lately that claim to be easy and I've been SUPER pleased with the results!! (Maybe me and yeast can be friends after all!!)
Here are some of my very favorite homemade bread recipes, with a few more simple ones I can't wait to try!
Easy Homemade Bread Recipes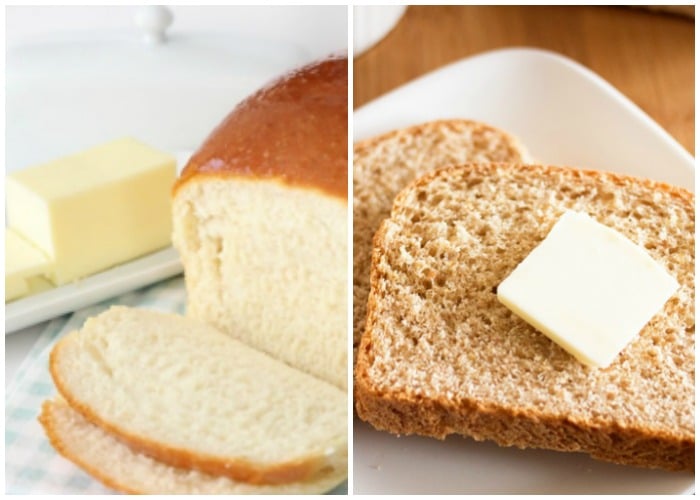 1 || Buttermilk Bread Recipe, from Butter With a Side of Bread. Buttermilk Bread is soft and has incredible flavor!
2 || Whole Wheat Bread, from Somewhat Simple. If you love gourmet bread with tons of seeds and nuts inside, this Nine-Grain Whole Wheat Bread Recipe is just for you!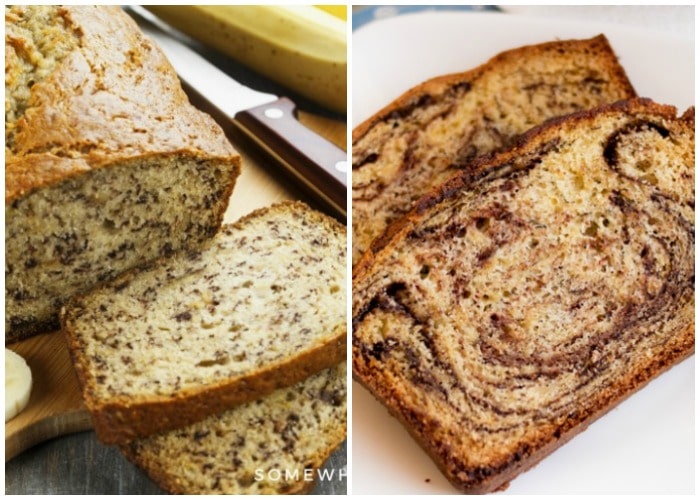 3 || Banana Bread, from Somewhat Simple. Anyone looking for an EASY Banana Bread recipe? You've come to the right place!
4 || Chocolate Marbled Banana Bread, from Somewhat Simple. Take my favorite banana bread recipe to the next level by swirling in some melted chocolate!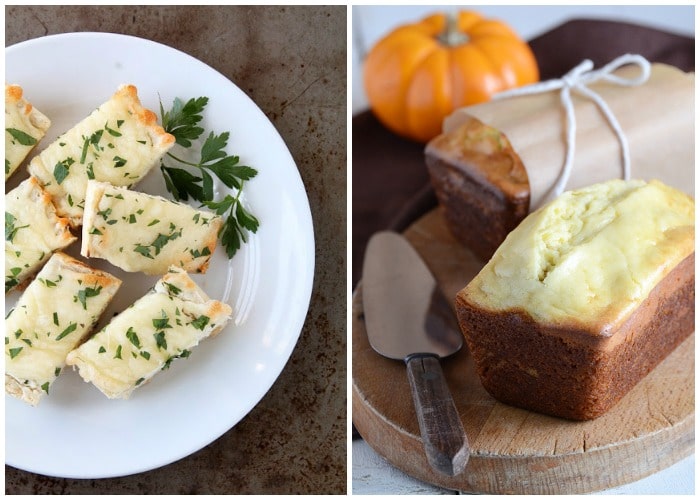 5 || Ranch Bread, from Love Grows Wild. Crusty bread, creamy Ranch spread, and lots of cheese come together for an addictive snack you'll make again and again!
6 || Pumpkin Cheese Spice Bread, from An Edible Mosaic. This bread smells like warm spices and tastes like autumn!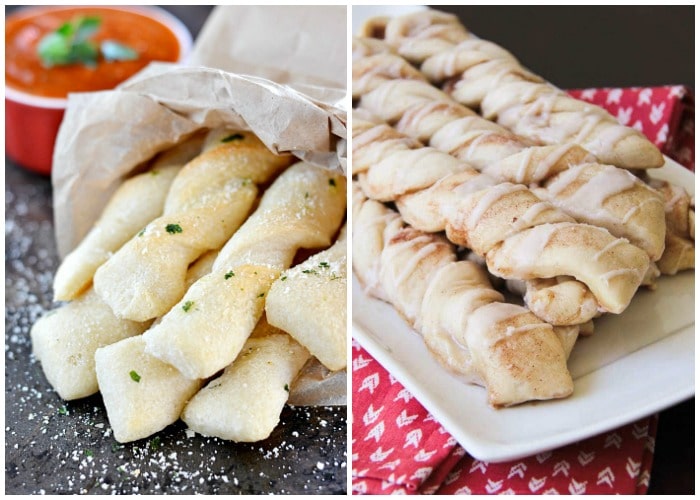 7 || Garlic Breadsticks, from A Pumpkin and a Princess. This is a semi-homemade recipe is totally convenient on weeknights when you're pressed for time.
8 || Cinnamon Bread Twists, from Somewhat Simple. This recipe has become a total favorite at our house!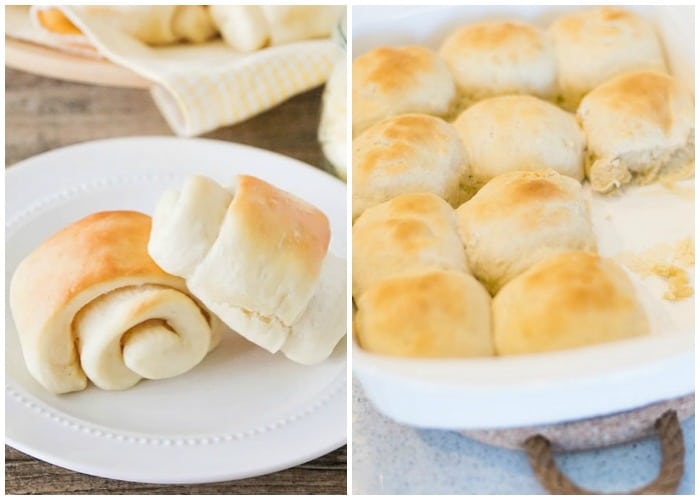 9 || Lion House Rolls, from Somewhat Simple. These Lion House Rolls are DELICIOUSLY soft and sweet!
10 || 30 Minute Dinner Rolls, from Somewhat Simple. My go-to recipe. Fail proof, delicious, and made from scratch in 30 minutes!
Half way through our list, are you craving carbs yet??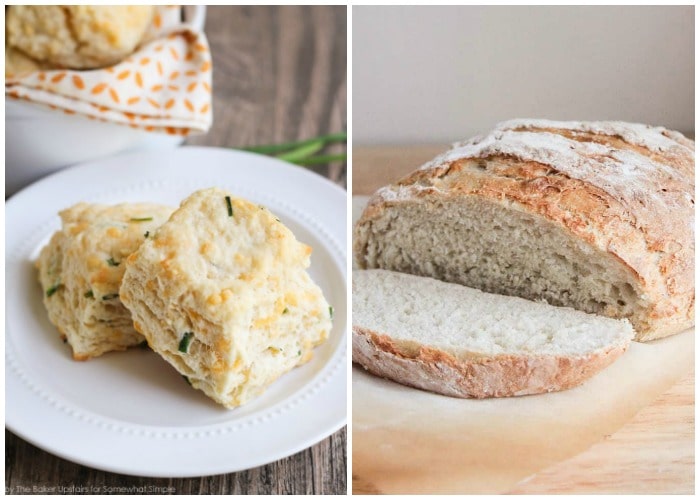 11 || Cheddar + Chive Biscuits, from Somewhat Simple. These cheddar and chive biscuits are one of my newer biscuit inventions, and they are definitely keepers!
12 || Crusty Artisan Bread, from Somewhat Simple. Super quick and totally easy!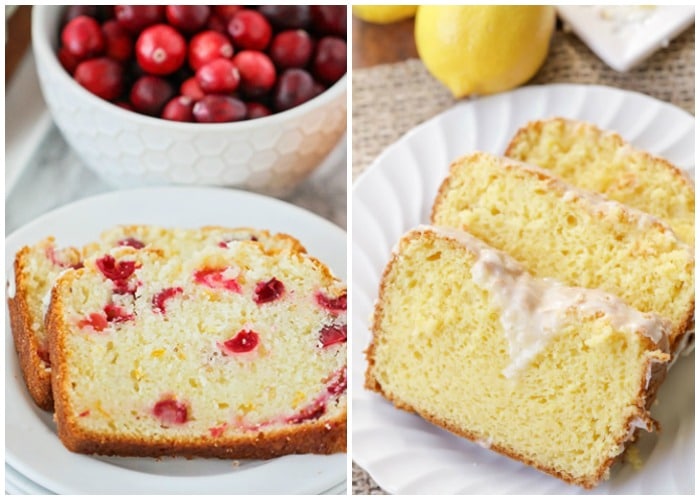 13 || Cranberry Orange Sweet Bread, from Somewhat Simple. This delicious cranberry orange sweet bread recipe is so easy to make and perfect for parties or gifting! It's tender and sweet and loaded with cranberries!
14 || White Chocolate Lemon Bread, from Lil Luna. (The glaze on top is my favorite part!)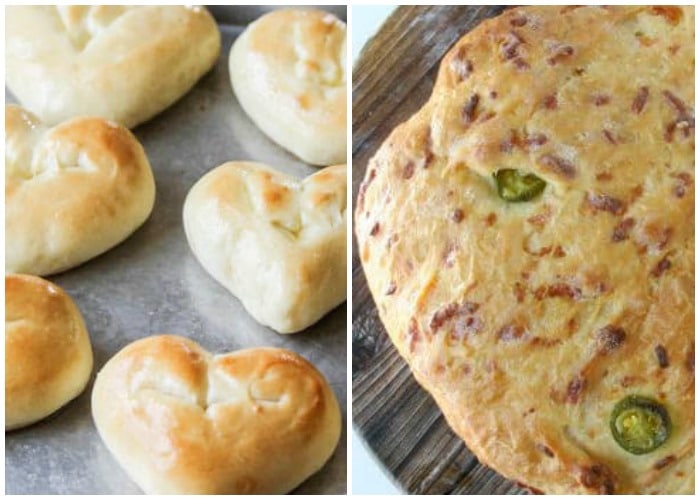 15 || Heart-Shaped Dinner Rolls, from Somewhat Simple. And who doesn't love heart shaped food?? Am I right?!
16 || Cheddar Jalapeño French Peasant Bread, from Somewhat Simple. No-knead, super simple, and only a handful of ingredients!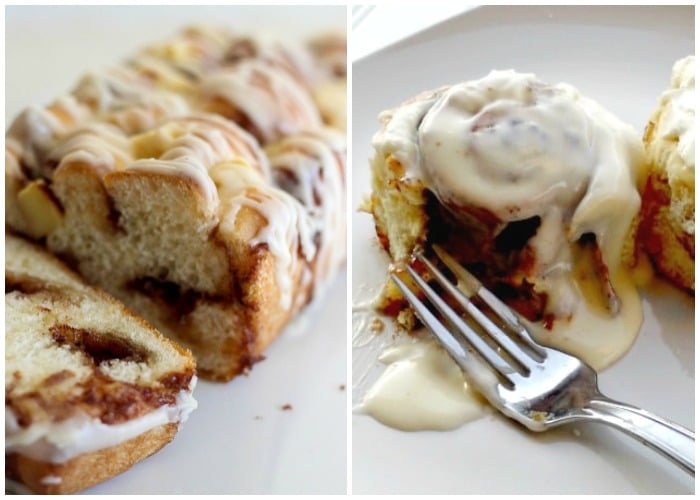 17 || Easy Apple Cinnamon Bread, from Somewhat Simple. If you love cinnamon rolls then I promise you will love this recipe.
18 || The BEST Cinnamon Rolls, a Cinnabon Copycat. I've made these cinnamon rolls a million times and they turn out perfect every.single.time. Let me assure you that if I can make them, so can you!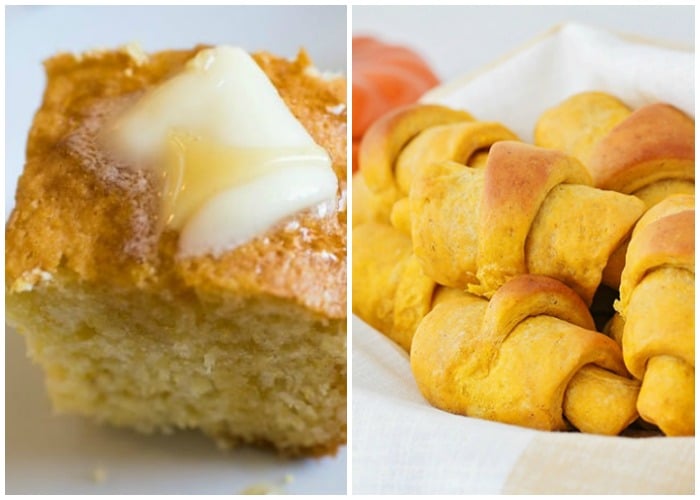 19 || Easy Cornbread Recipe, from Somewhat Simple. The best sweet cornbread recipe that is fluffy and delicious!
20 || Pumpkin Rolls, from Somewhat Simple. Tender and light with a delicious hint of pumpkin spice, this pumpkin roll recipe makes the perfect addition to any fall meal!
I could go for a slice (or loaf!) or warm bread right about now!
(Seriously, is there anything better?!?)