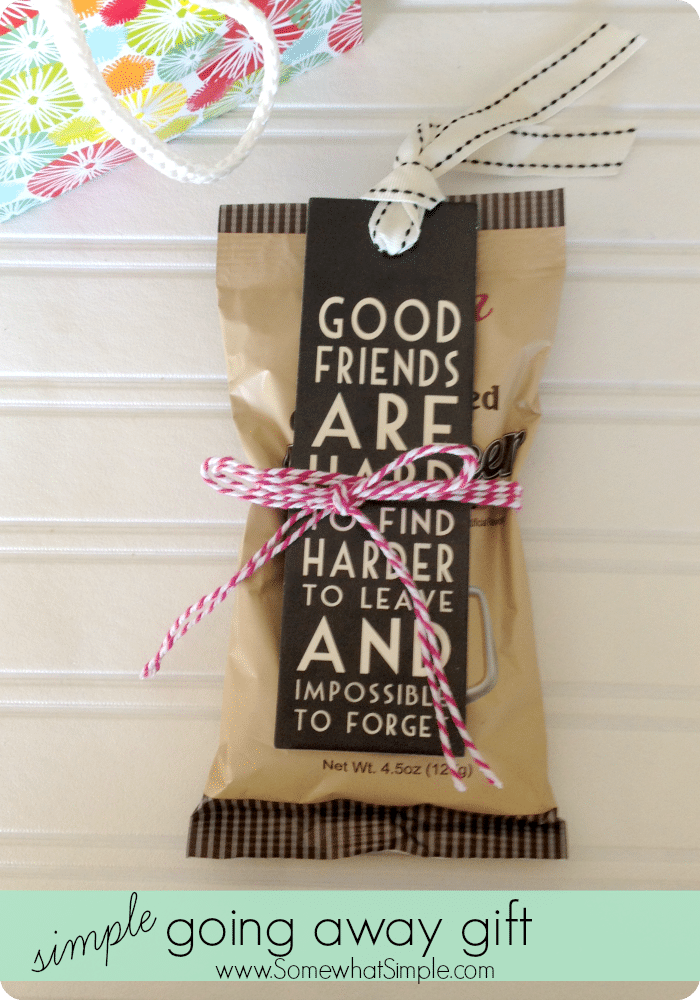 We all have good friends that will one day move away. Here are 3 easy DIY going away gift ideas, that both thoughtful and sentimental, to give to those special friends before you have to say goodbye.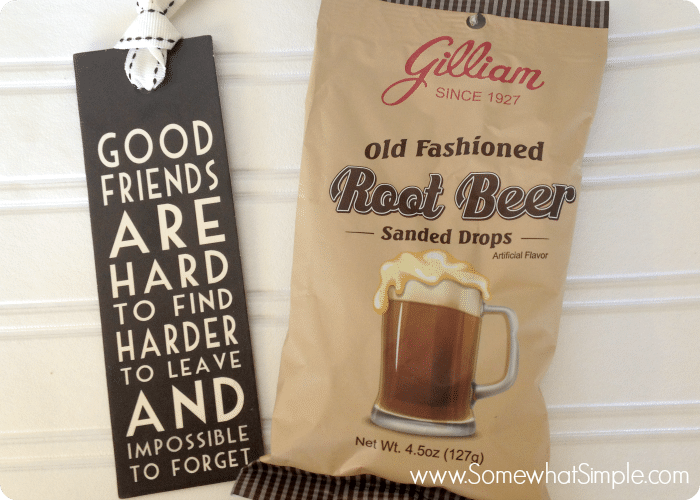 Best Going Away Presents
Last month I had to say goodbye to a friend and her family who were moving out of state. I hate goodbyes, but I know this was a great move for her family and I am hopeful our paths will cross again in the future.
I wanted to get her a small gift before she left that would be something thoughtful but wouldn't take up any more room in their moving truck. That's when I came up with this easy idea that can be simple and generic to give to a coworker or more sentimental and sweet for that special friend or family member. Here are the three variations of this going away gift I thought of.
Going Away Gift For Friends
The first idea I came up with was to buy them a small package of their favorite candy and fastened a bookmark that has this special quote about friends to it. I used a bag of these old-fashioned candies. because my friend LOVED root beer, but of course, any candy will do. I also included a hand-written note on a card with a few thoughts and to wish them well.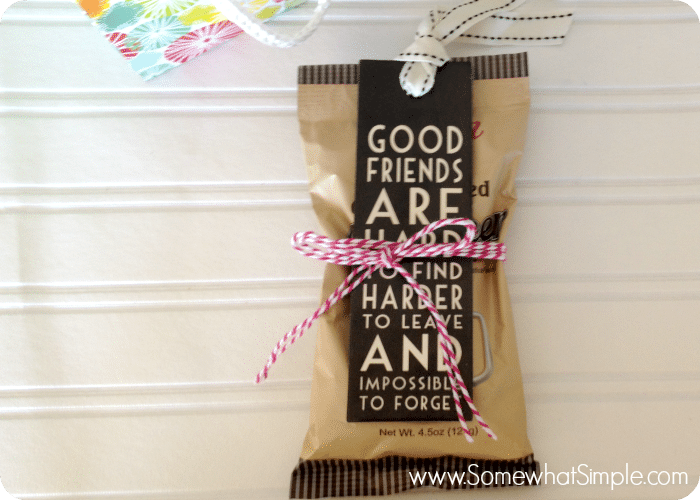 I simply bundled them together and tied them up with some bakers twine. You could give this gift as-is, or drop it in a cute gift bag. I was fortunate to find the perfect bookmark, but here are a couple more ideas using the quote from the bookmark that you could use if you'd like.
Gift For A Friend Moving Away
These next two ideas use the same quote about friends that I found on the bookmark above but are a little more sentimental in nature. The first one I put the quote over a beautiful beach scene and you can simply download it and print this image. From there you can either frame it or make it into a card.
Image Overlay: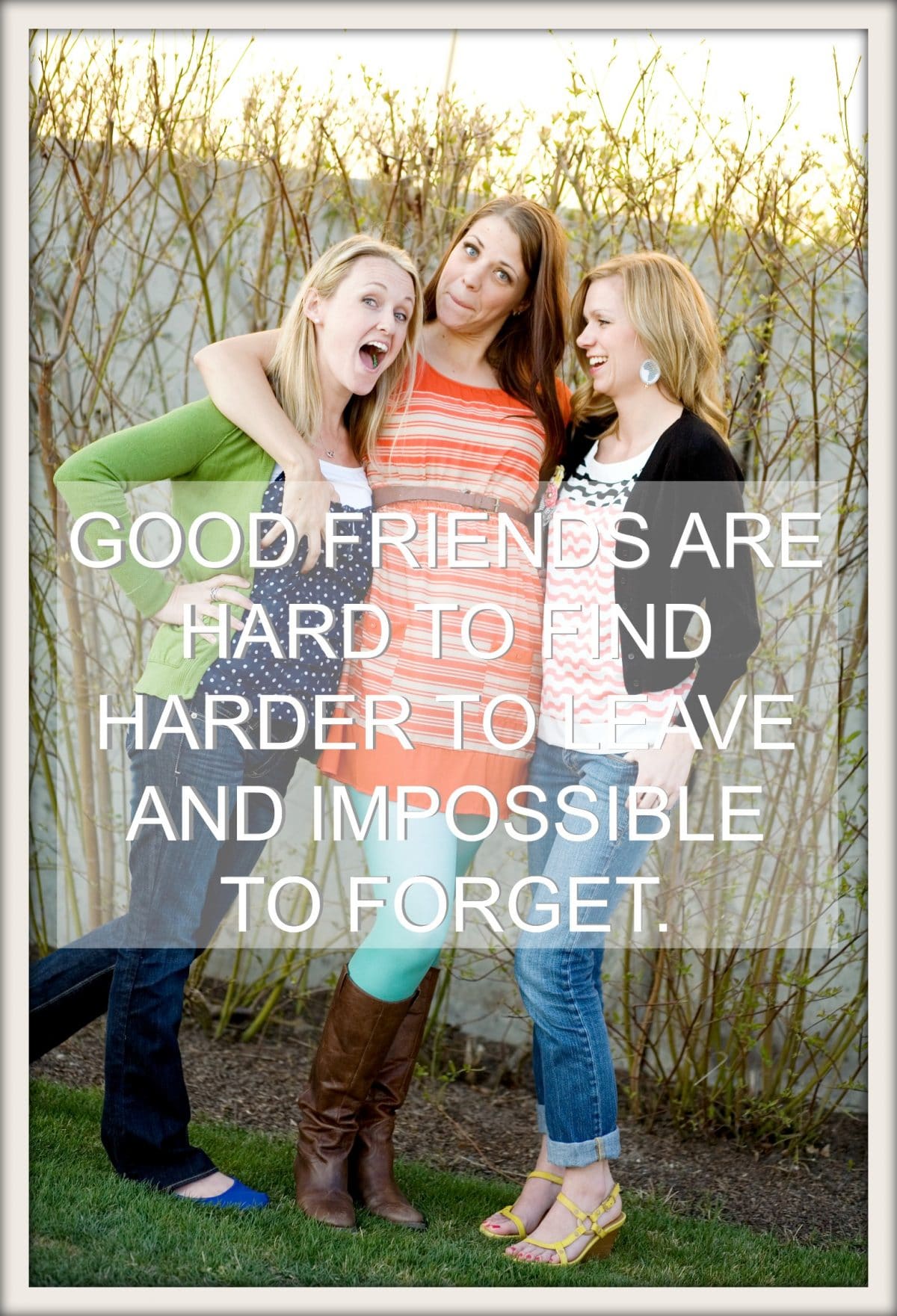 I created a free image you can put directly on top of a picture of you and your friend(s). If you've never edited a picture before, rest assured it is super easy! I will show you how!
Here are 3 images of the quote- 1 in white, 1 in grey and 1 in black.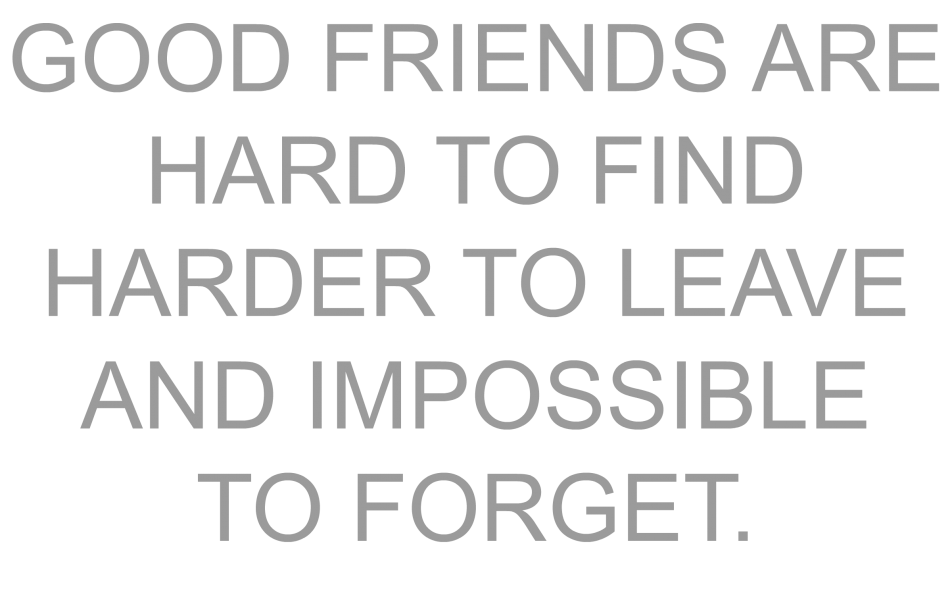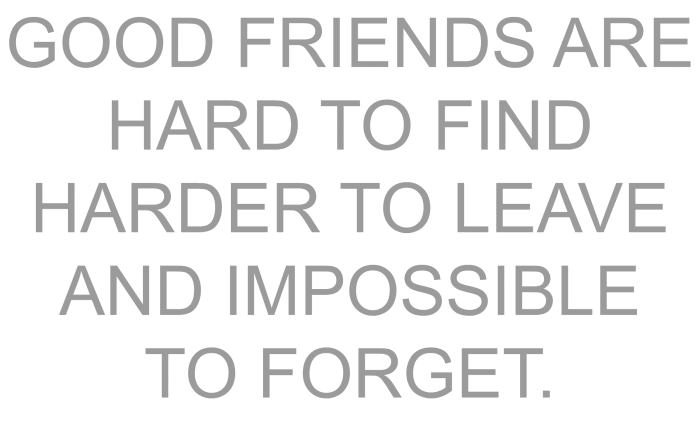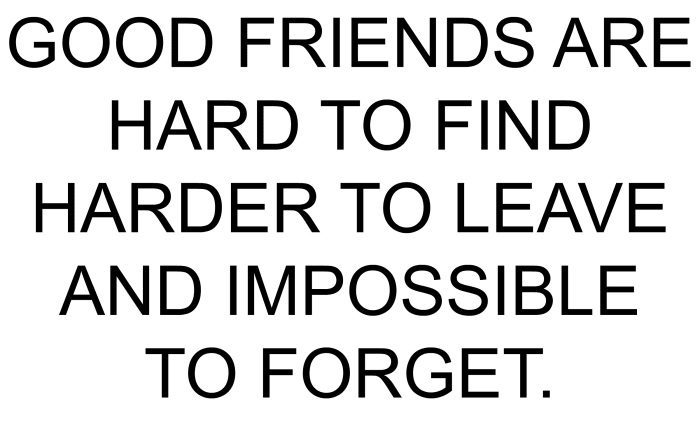 How To Make A Going Away Gift
Right click and save the image of your choice above. (You only need one- black, grey or white- whichever looks best on your picture) Make sure you save it as a .png file, not a jpeg. (It is already formatted to save this way, so just don't change it.)
Go to Canva and upload an image of you and your friend. (This is completely free!)
Click on the gray butterfly on the left side of the screen to bring up the "Overlay" menu.
If your image is kind of busy, like mine is, you might want to add a light rectangle for your text to go on top of. If you have a lot of empty space in the picture, you could skip this step and just have the text right over the image. To add a rectangle, click on the "Geometric" tab and then click the rectangle. Change the color of the rectangle to all white by changing the code "000000" to "ffffff". Then, adjust the transparency by sliding the "fade" dial to your liking. In my image, I have a 60% fade effect going on. Adjust the size of your rectangle and place it on your photo where you see it best.
Now it is time to add the text. You could click the text menu and add your own, or you can use the image I made above. Do do this, follow steps 6-8.
At the top of the Overlay menu, click "Your Own" which will pull up your computer files.
Select the .png file from your computer and click to open it. This will open the text on top of the picture of you and your friend.
Adjust the size to your liking, then save your image.
Now you just need to print and frame it and you're done!!!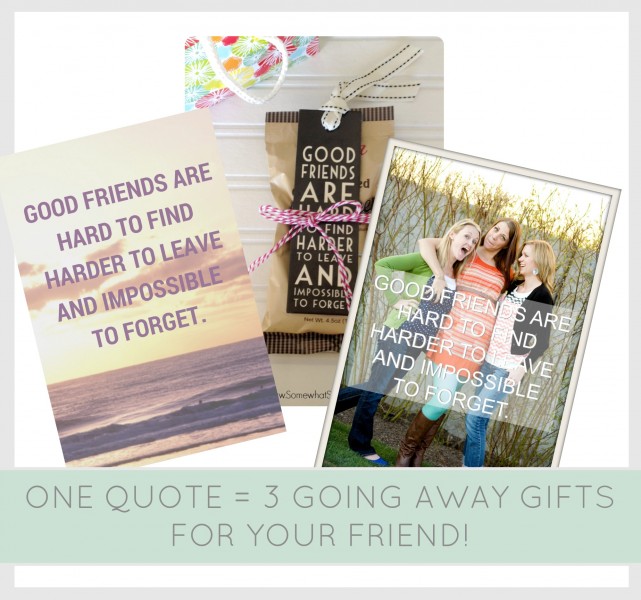 More Easy Gift Ideas
3 easy going away gifts for $5 or less!
Which one is your favorite?