These light and fluffy lemon sweet rolls are so delicious and packed with lemon flavor. They're perfect for a weekend brunch or an indulgent dessert!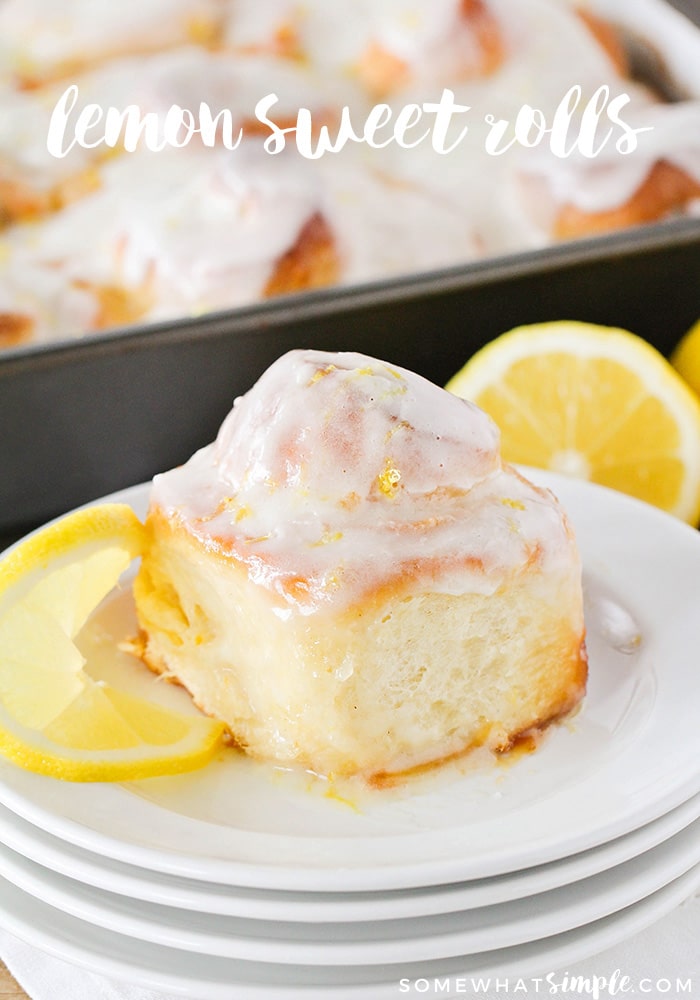 Now that it's officially spring, it's time to eat as many delicious lemon desserts as possible! I am pretty obsessed with lemon, but this was my first time ever making lemon rolls. My mom frequently made orange rolls when I was growing up, and I loved them. These lemon rolls are similar to the orange rolls that I remember, but with a little more tartness and so much great lemon flavor! They're light and fluffy, with a sweet and sticky filling and a rich lemon cream cheese glaze over the top. If you love lemon, you'll definitely love these rolls as much as I do!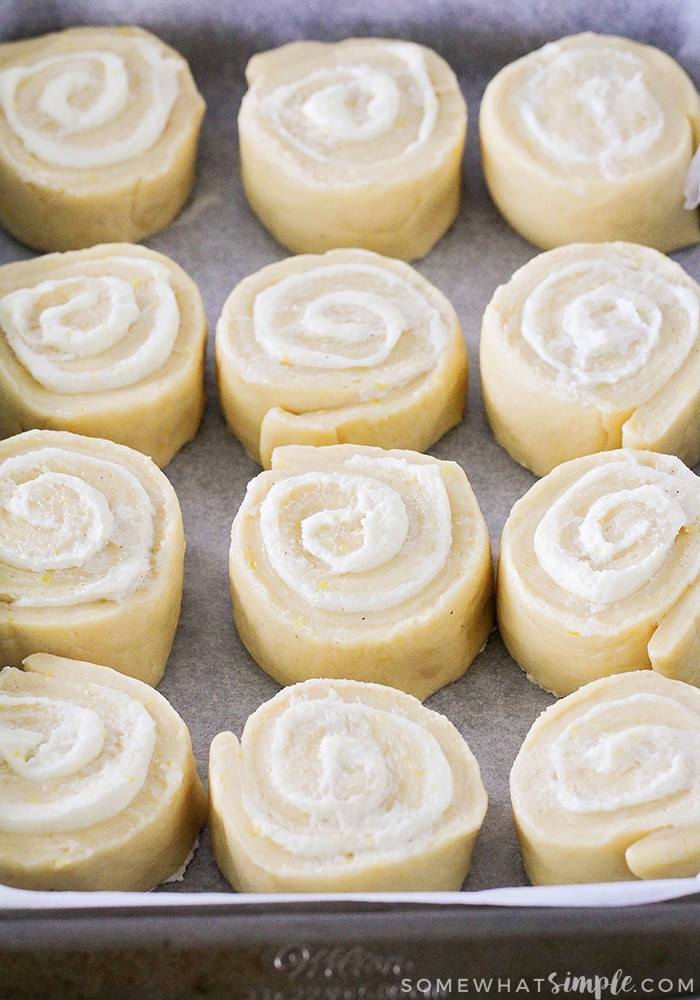 The recipe looks a little long, but that's only because there are three separate components to make: the rolls, the filling, and the glaze. Once you get started, everything comes together easily and they are pretty straightforward to make.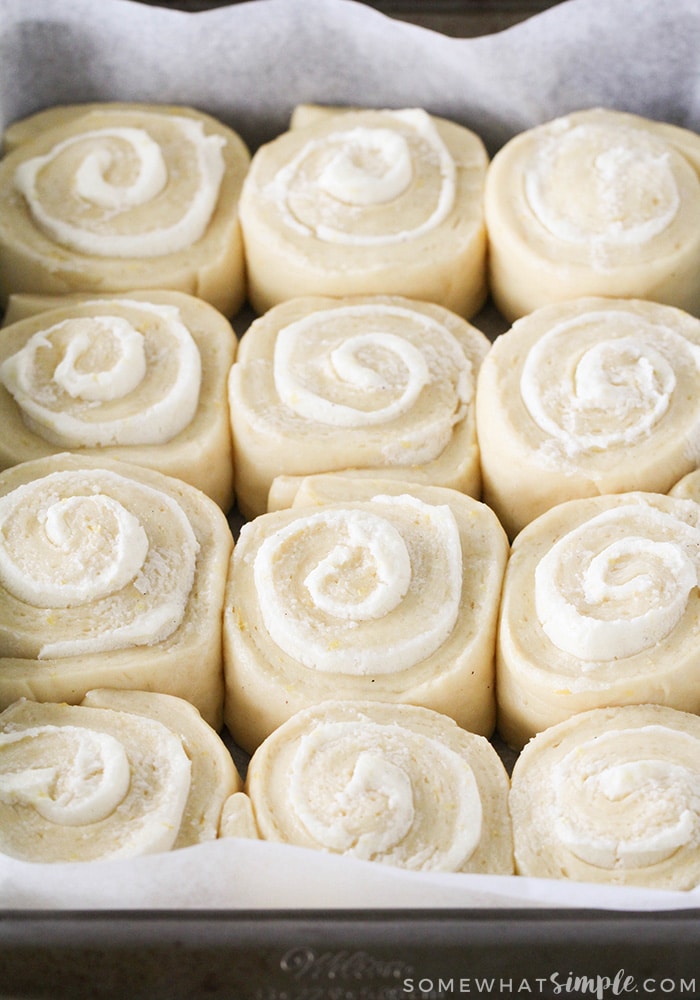 My favorite part is definitely the cream cheese glaze! It's so tangy and lemony, and is the perfect complement to the soft, buttery rolls. Yum!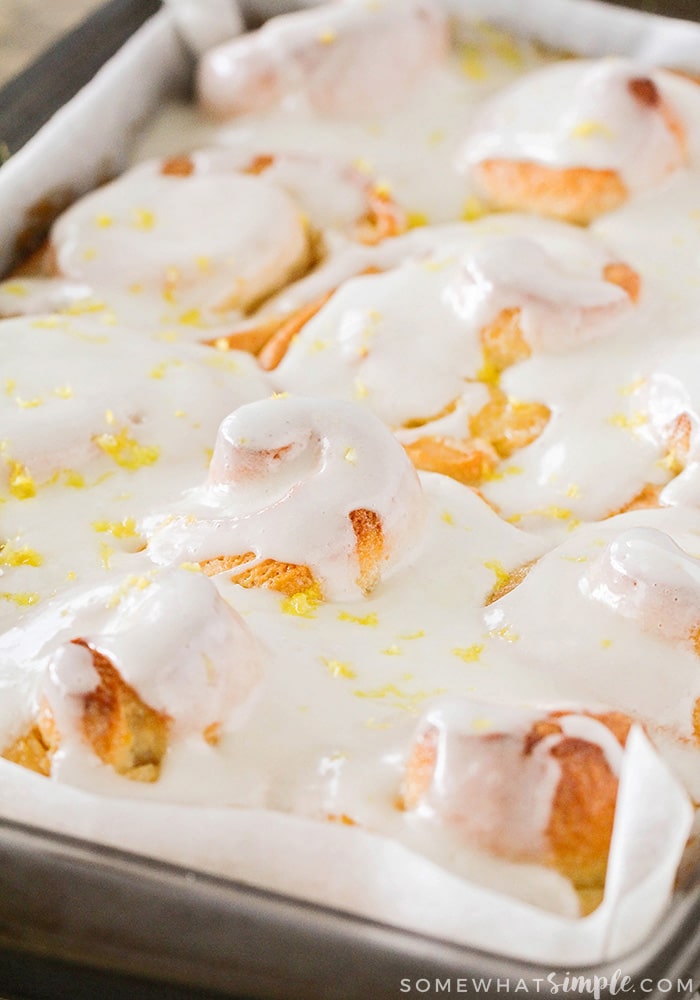 These lemon sweet rolls are the perfect spring treat!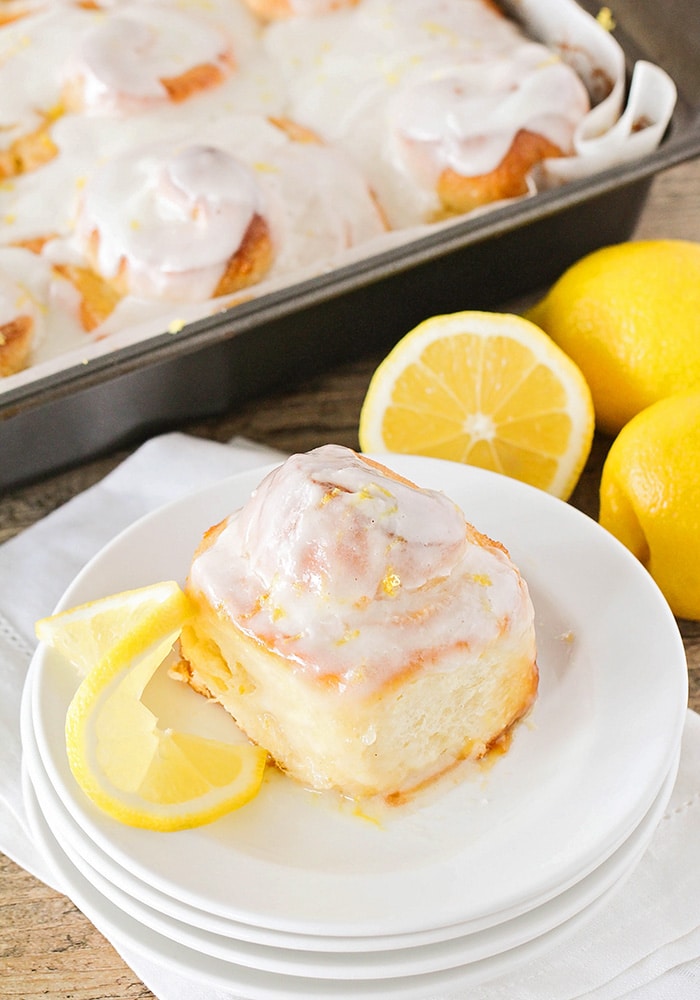 Lemon Sweet Rolls
Ingredients –
for the rolls:
2 1/2 teaspoons yeast
3/4 cup warm milk
1/2 cup butter, melted
2 large eggs
1/4 cup sugar
2 teaspoons vanilla
zest of one lemon
4-5 cups flour
1/2 teaspoon salt
1/4 teaspoon nutmeg
for the filling:
1 cup sugar
zest of one lemon
6 tablespoons butter, softened
2 tablespoons fresh lemon juice
for the glaze:
2 tablespoons fresh lemon juice
4 ounces cream cheese, softened
2 tablespoons butter, melted
1 1/2 cups powdered sugar
Directions –
In a large bowl of the bowl of a stand mixer, dissolve the yeast in the milk. Let sit five minutes, or until bubbly. Next, add the butter, eggs, sugar, vanilla, and lemon zest, and mix to combine. Add 2 cups flour, the salt, and the nutmeg, and mix to combine. Add additional flour, 1/4 cup at a time, to form a soft and slightly sticky dough that pulls away from the sides of the bowl.
Place the dough in a greased bowl, cover with plastic wrap, and let rise in a warm place for one hour, or until doubled. While the dough is rising, mix together the sugar, lemon zest, butter, and lemon juice to form the filling. Line a 9 x 13 baking pan with parchment or spray with cooking spray.
When the dough has risen, roll it out into a large rectangle, about 10 inches by 15 inches. Spread the filling mixture over the dough. Roll the dough up from the long edge to form a long cylinder. Cut into twelve equal sized slices and place cut side up in the prepared baking pan. Cover and let rise for one hour.
When the dough is close to the end of its rise time, preheat the oven to 325. Bake the rolls 30-35 minutes, or until golden brown on top. While the rolls rise, mix together the lemon juice, cream cheese, butter, and powdered sugar for the glaze. Remove the rolls from the oven and pour the glaze over the rolls. Serve warm.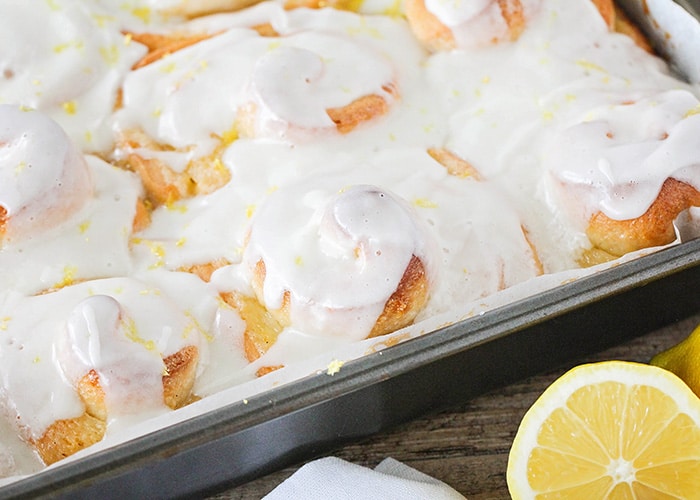 For more delicious sweet roll recipes, check out some of our favorites below: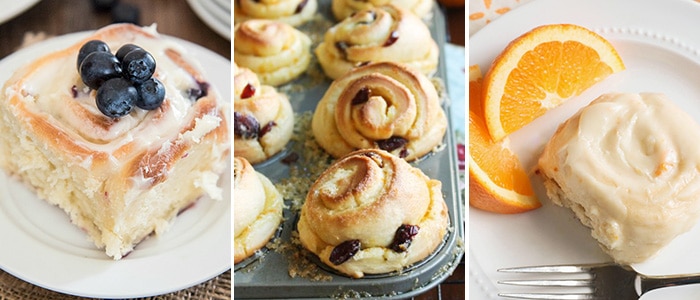 One Hour Blueberry Sweet Rolls | Cranberry Orange Sweet Rolls | One Hour Orange Rolls
DON'T MISS A THING!
Sign up for our newsletter to receive our FREE Home Organization Binder Printables + weekly updates filled with creative inspiration and exclusive freebies!
---