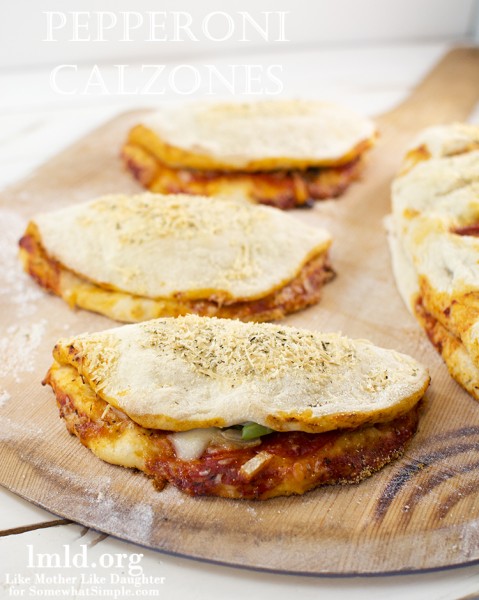 I have a delicious dinner (or lunch) recipe for you today with all the flavors of your favorite pizza- who doesn't love pizza?! My mother actually made these pepperoni calzones for my husband and I while she was staying with us to help with the new baby and they were delicious!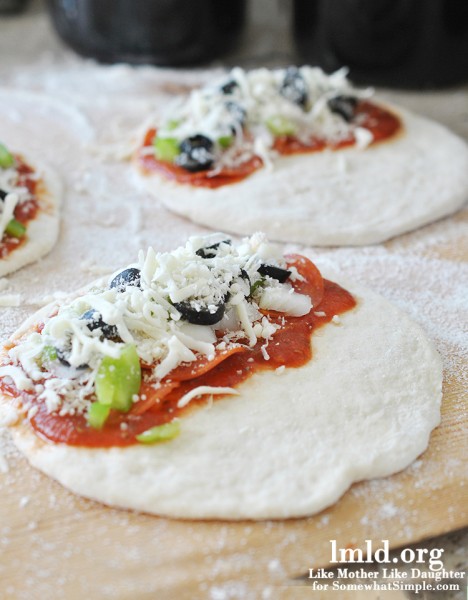 I love these because you can choose whatever ingredients you want to place inside your pocket- just make sure whatever meats you choose are fully cooked before you bake these. For the calzones I am showing you today, we chose pepperoni, olives, green pepper and onion. You can make your own dough and marinara sauce, or you can keep it super simple with store bought dough and sauce- either way is delicious!
Pepperoni Calzones
INGREDIENTS:
1 batch pizza dough (use whatever your favorite recipe is, or buy some at the store)
6 oz marinara sauce
1 cup mozzarella
6 oz slices pepperoni
additional pizza toppings (if desired)
1 egg white
1 TBS water
Parmesan cheese and Italian seasoning to sprinkle on top
DIRECTIONS:
Preheat your oven to 425 degrees with your pizza stone inside.
Take the pizza dough and divide into about 6 round balls. Roll each ball into approximately 7 inch circles (this will depend on how much dough you have)
Spread marinara sauce on half of each circle leaving a 1/2 inch edge.
Top with pepperoni and other pizza toppings.
Spread the cheese evenly over each calzone.
Fold the dough in half to enclose everything in the pocket and pinch together with your fingers.
Combine your egg white and water to make an egg wash. Spread over the top of each calzone with a rubber brush lightly.
Place in preheated oven and bake till warm throughout about 6 minutes.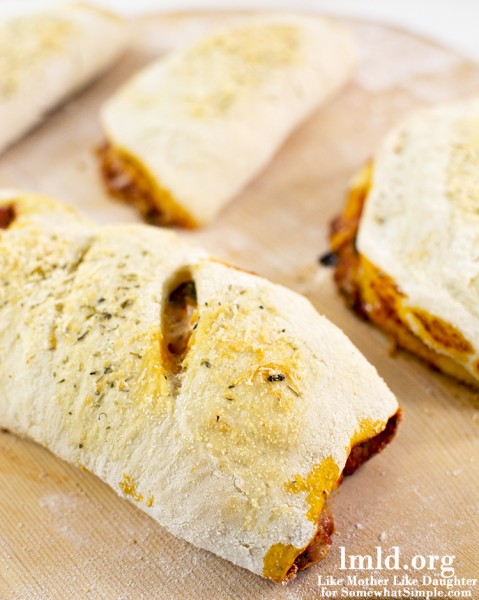 Eat & Enjoy!