This sugar cookie chex mix recipe is a delicious twist on an old snack that you and your family will love!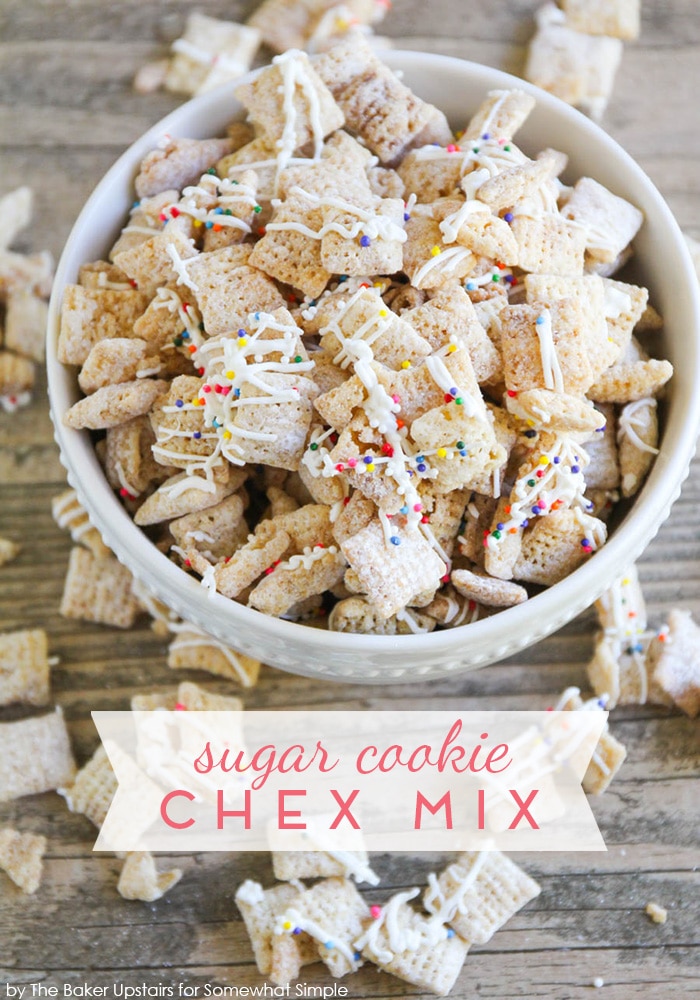 Is there anything better than a sugar cookie? They are some of my very favorite treats! One thing I don't love about them, though, is how long they take to make. Between mixing, chilling, baking, and decorating, it takes hours before I can enjoy some delicious cookies. I was so thrilled to discover this recipe for Sugar Cookie Chex Mix! It tastes just like a sugar cookie, but with the delicious crunch of Chex™ Mix! It takes only a few minutes to make, and is made with simple, easy ingredients. I made this Sugar Cookie Chex™ Mix with my girls recently, and they had so much fun measuring, pouring, and sprinkling!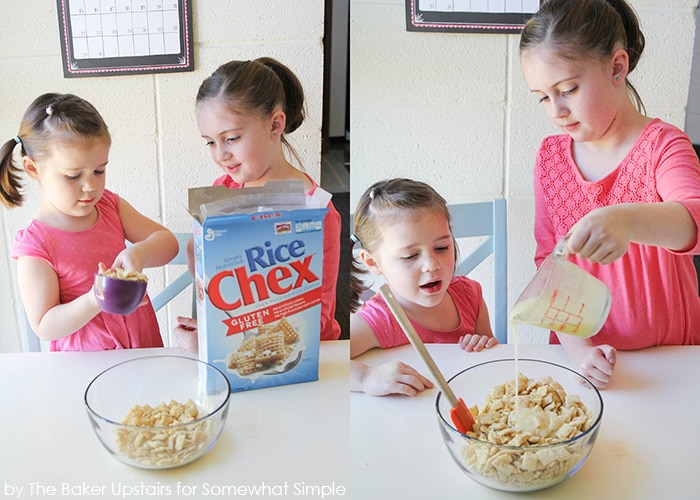 I love that this recipe is so simple that my girls made almost the whole recipe by themselves (I just helped with the microwaving). They love being able to help me cook and are so proud of their creations. The powdered sugar shaking is always my girls' favorite part!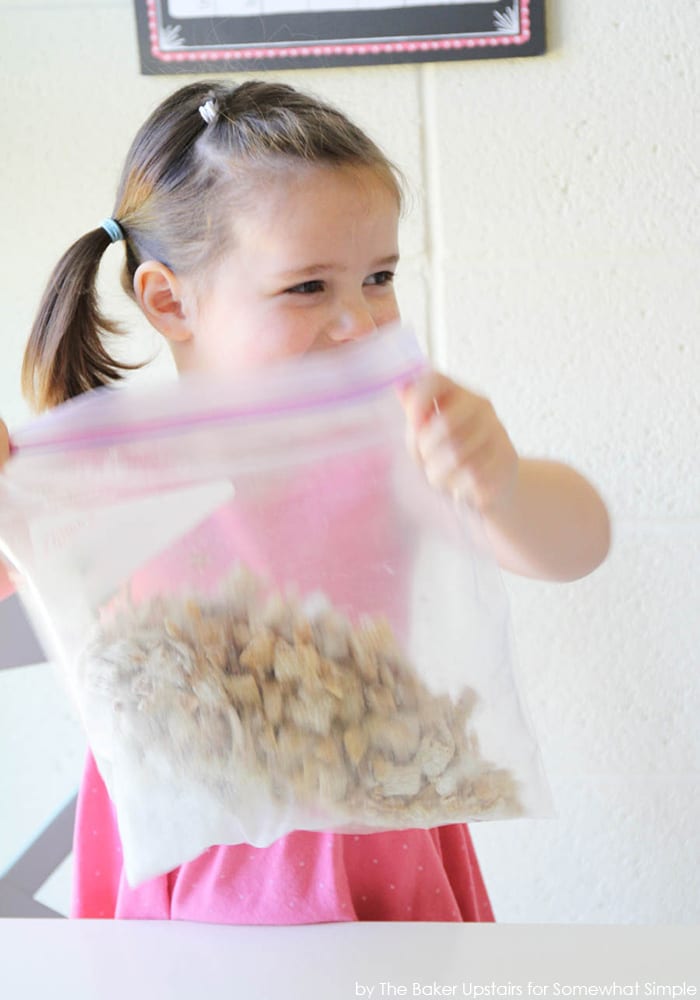 This Sugar Cookie Chex™ Mix is really the ultimate snack! It's crunchy and sweet, full of flavor, and so pretty with the sprinkles and white chocolate. You will definitely not be able to stop munching on it!
More Delicious Chex Mix Recipes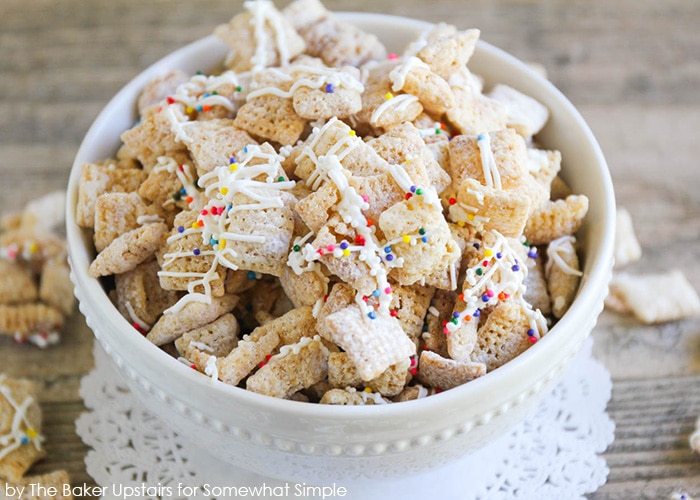 Sugar Cookie Chex™ Mix
INGREDIENTS:
6 cups Rice Chex™ cereal
1/4 cup butter
1/3 cup sugar
1 1/2 teaspoons water
2 teaspoons vanilla
1/4 cup powdered sugar
1 ounce white baking chocolate or 1/4 cup white vanilla baking chips
1-2 teaspoons sprinkles
DIRECTIONS:
Measure the cereal into a large microwaveable bowl and set aside.
Add the butter to a 2 cup microwave-safe measuring cup, and microwave for 30 seconds on high, or until melted. Add the sugar and water, and microwave for another 30 seconds. Mix until smooth. Add the vanilla, then pour the butter mixture over the cereal and toss to combine.
Place the bowl with the cereal into the microwave and microwave on high for four one-minute intervals, stirring in between. Sprinkle with the powdered sugar and stir to coat. Alternatively, you can allow the Chex™ Mix to cool for a few minutes, add it to a zipper bag with the powdered sugar, then shake to coat. Once the powdered sugar is added, spread the Chex™ Mix on a baking sheet to cool.
Microwave the white chocolate or baking chips on high for 30 seconds, or until it is melted and can be stirred smooth. Drizzle the white chocolate over the Chex™ Mix and scatter the sprinkles over the top. Allow to cool completely before serving.
Recipe via Chex.com
This Sugar Cookie Chex™ Mix would be perfect for neighbor gifts or co-worker gifts during the holidays! We decided to share ours with some of our favorite friends. I wanted them to have a more personalized touch, so we got to work making cookie-shaped gift tags for our Chex™ Mix. I quickly traced some circles onto brown kraft paper to represent the cookies, and let the girls go to town with all of their art supplies.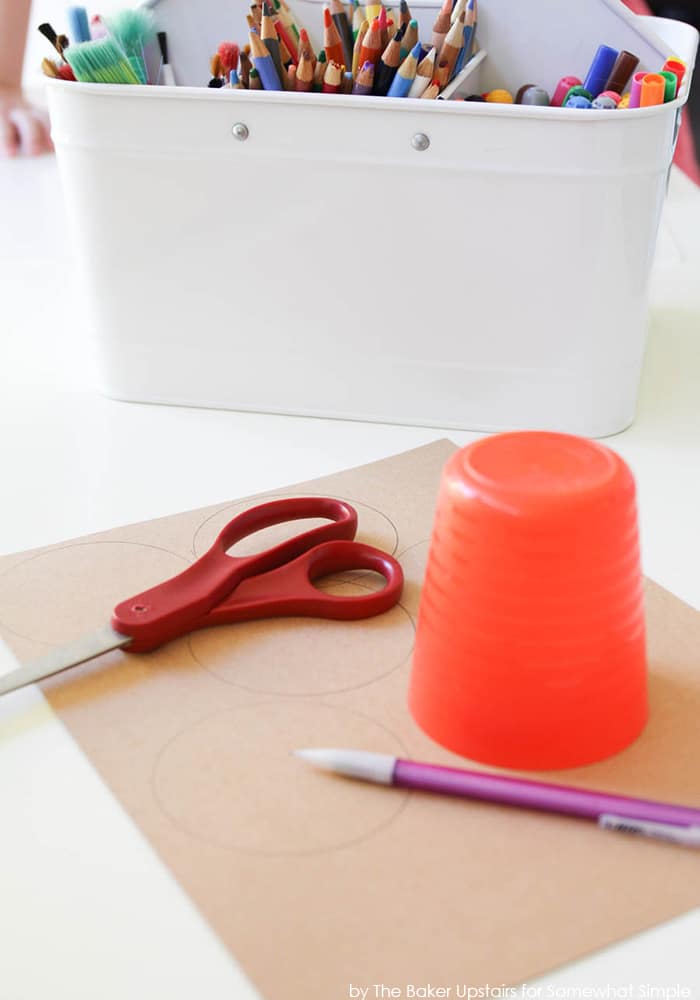 They both worked so hard and put a lot of thought into their creations, and it made for a really fun family activity!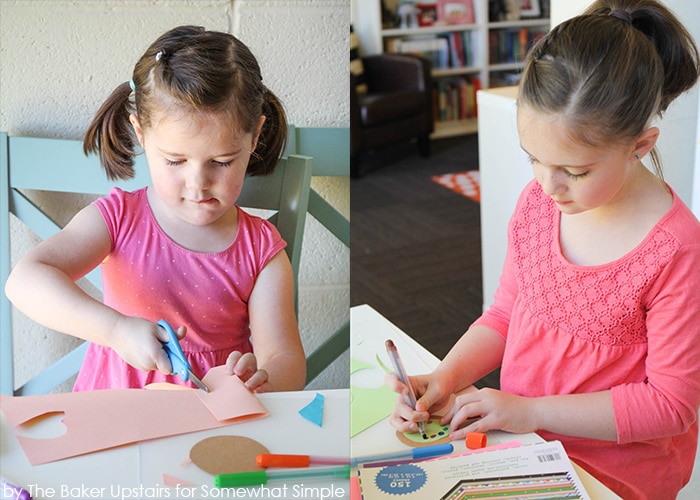 Here are just a couple of the tags they made. They actually ended up loving making the little cookies, and so we ended up with something like thirty tags for two bags of Chex™ Mix. 🙂 I added a fun message on the back to tie in the cookie theme, and we added them to our cute packages!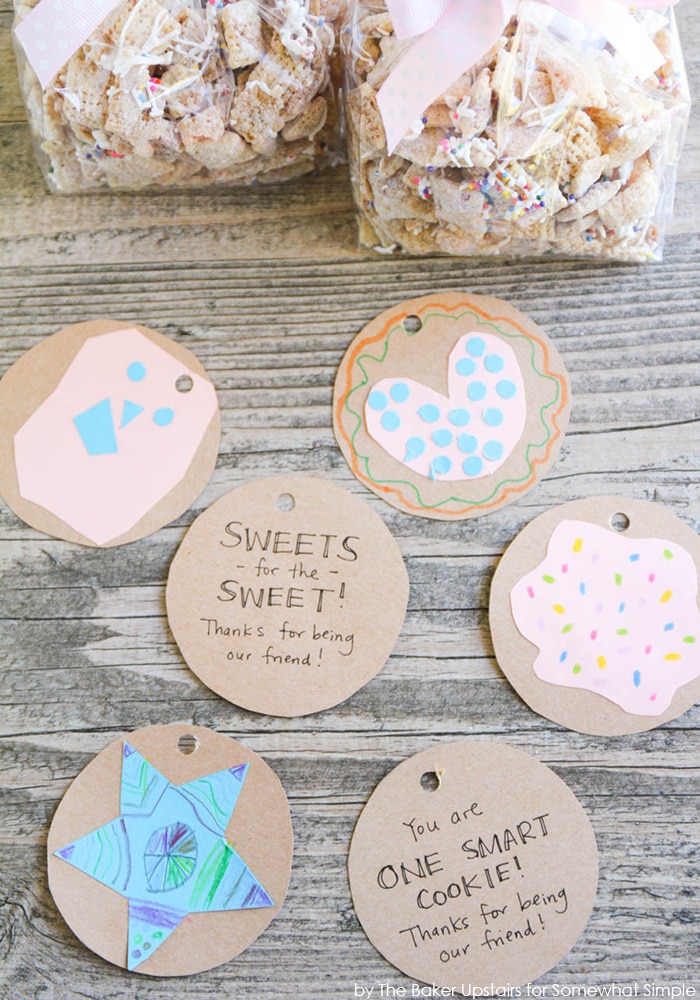 I absolutely love how cute they turned out! I just added the Chex™ Mix to a cellophane bag, tied with a fun ribbon, and added the cute tags. I'll bet you can't tell which tag was done by the eight year old and which was done by the four year old. 🙂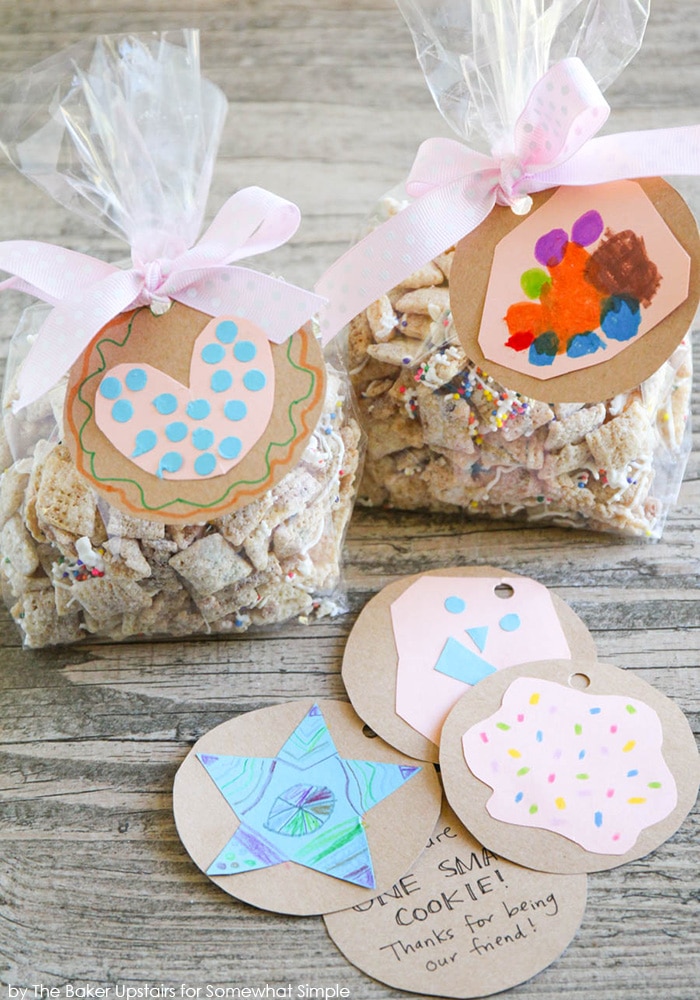 We had so much fun making our Chex™ Mix, and it was even more fun to share it with friends! This Sugar Cookie Chex™ Mix is the perfect treat to share with friends this holiday season, although you will definitely want to double the batch so you can save some for yourself!
This is a sponsored conversation written by me on behalf of ChexTM. The opinions and text are all mine.