White Chocolate Dipped Oreo Flowers are the perfect way to get in the mood for Spring!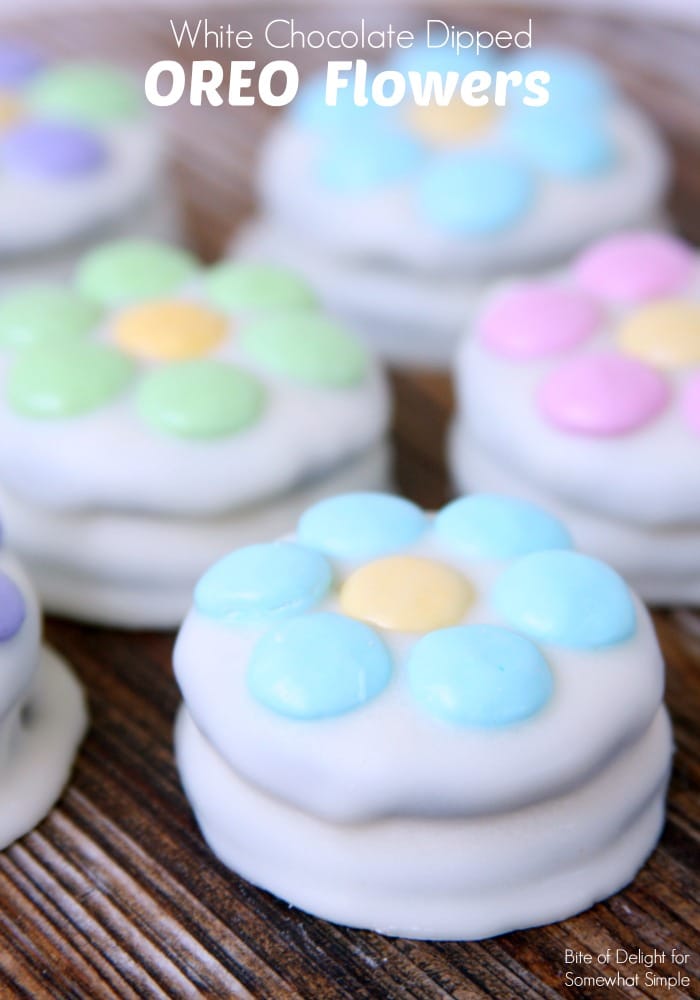 Once the Winter chill has worn off, we get really anxious for Spring at our house.  We just want to play outside, do some gardening, and finally see some color again after a long, gray Winter!  We live in Utah, where we are famous for our inversions.  We usually go a month or so every Winter without seeing blue sky…which is a l-o-n-g time to wait for the sun to come out.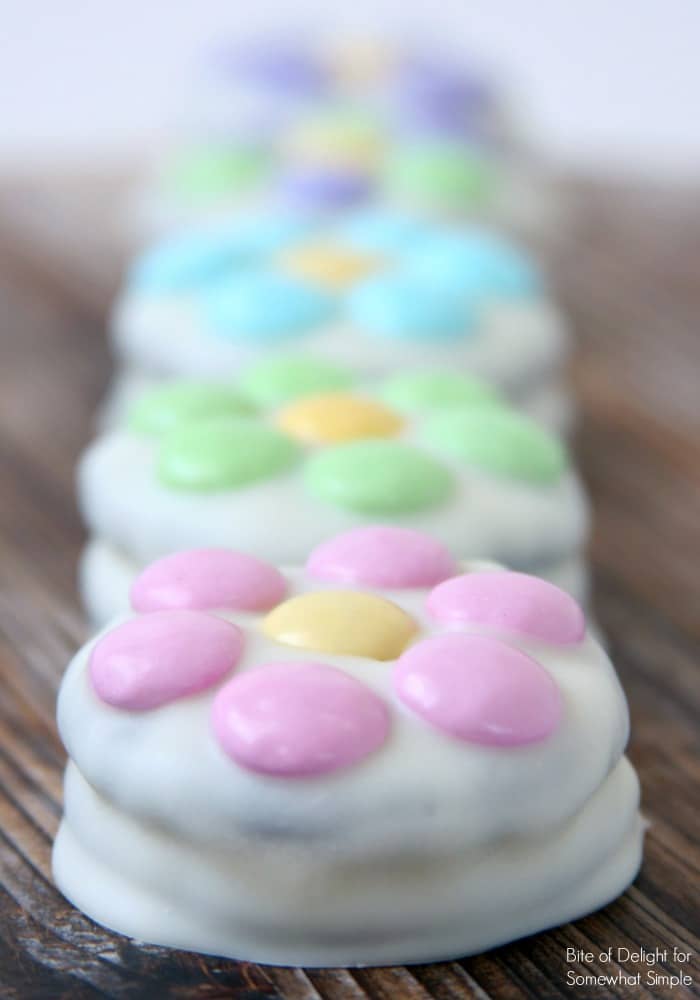 These cookies are a fun (and easy!) way to see some Spring color, even if the daffodils and tulips haven't started emerging yet.  Make some and deliver them to your neighbors…they might need a pick-me-up if you have long Winters too!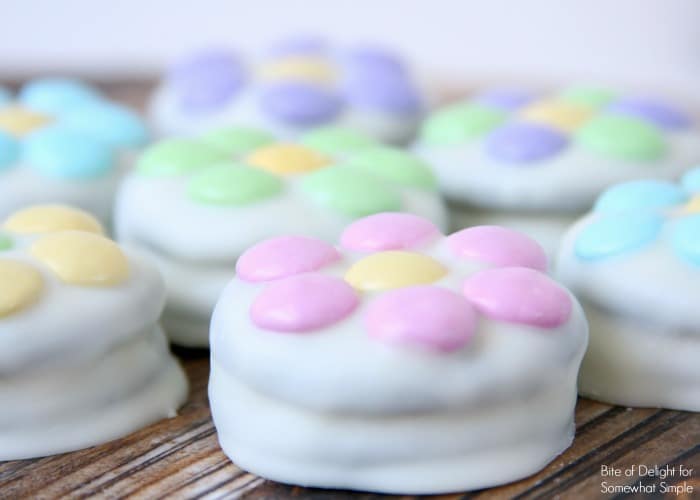 White Chocolate Dipped Oreo Flowers
Ingredients:
4 squares vanilla almond bark
12 Oreo cookies (the Spring cookies with yellow filling are fun!)
pastel colored m&m's
Directions:
Line a baking sheet with parchment paper or a silicone mat.  Set aside.
Melt almond bark according to package directions.
Drop Oreos, one at a time, into the melted bark.  Using a fork, lift the coated cookie out of the bark and gently tap the fork against the edge of the bowl a few time to remove excess bark.  Slide cookie onto the lined baking sheet.
While the bark is still soft, arrange m&m's to look like a flower.  I add the m&m's after each time I dip a cookie, so I don't risk getting interrupted or pulled away, and left with a bunch of bare cookies.
Let the almond bark harden, and enjoy!
Notes:
You may need more or less almond bark, depending on how thickly coated your cookies are.  If you need more, just melt another square.  If you end up with too much, save it for another treat.  I scrape my leftover bark into a sandwich bag and save with my other chocolates.
I like to chop my almond bark before I melt it.  It tends to melt faster and more easily.
I like to quickly and gently brush excess crumbs off the Oreos before I dip them.  It keeps the crumbs out of the dipping chocolate.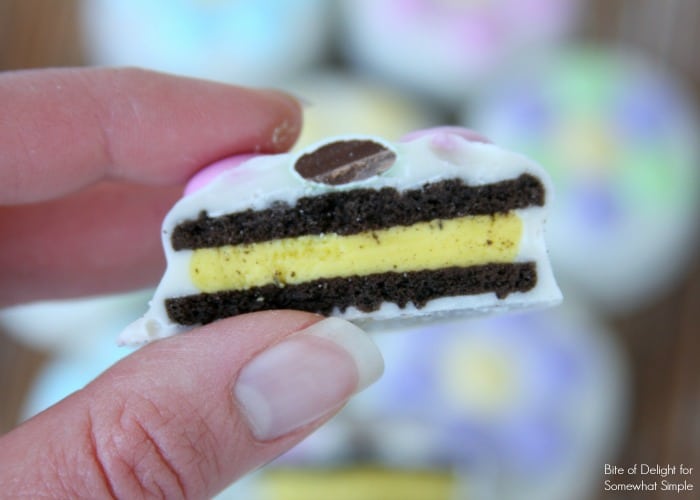 For a few more of my favorite Oreo treats, be sure to check out:

Mini Ice Cream Sandwiches // Thin Mint Oreo Pops // Thin Mint Smore's