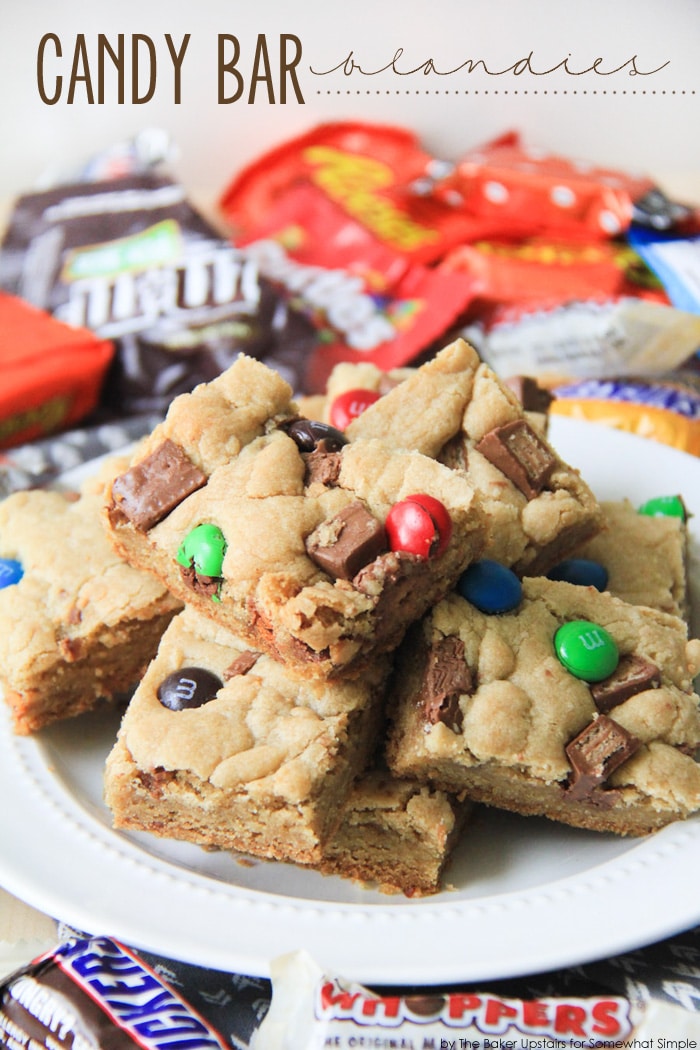 I'm so excited that it's finally fall! This is definitely my favorite time of year, and I love pretty much everything about it, but especially Halloween. My family goes all out for Halloween… we decorate the house top to bottom, we have a bucket list of fun Halloween traditions (apple picking, pumpkin patch, corn maze, Halloween carnival, etc.), and I usually end up making homemade costumes for everyone. I think we actually get more excited about Halloween than we do about Christmas! 🙂 Here's my confession, though: I'm a super mean mom and I don't let my kids keep most of their candy. Eating candy makes them a little crazy, and so to avoid the chaos, tummy aches, and sassy attitudes, I let each of them keep as many pieces of candy as their age (my four year old gets four pieces, etc.) and then I take the rest from them. I love using the candy bars for baking (or making s'mores!) and these candy bar blondies are a fun way to use them!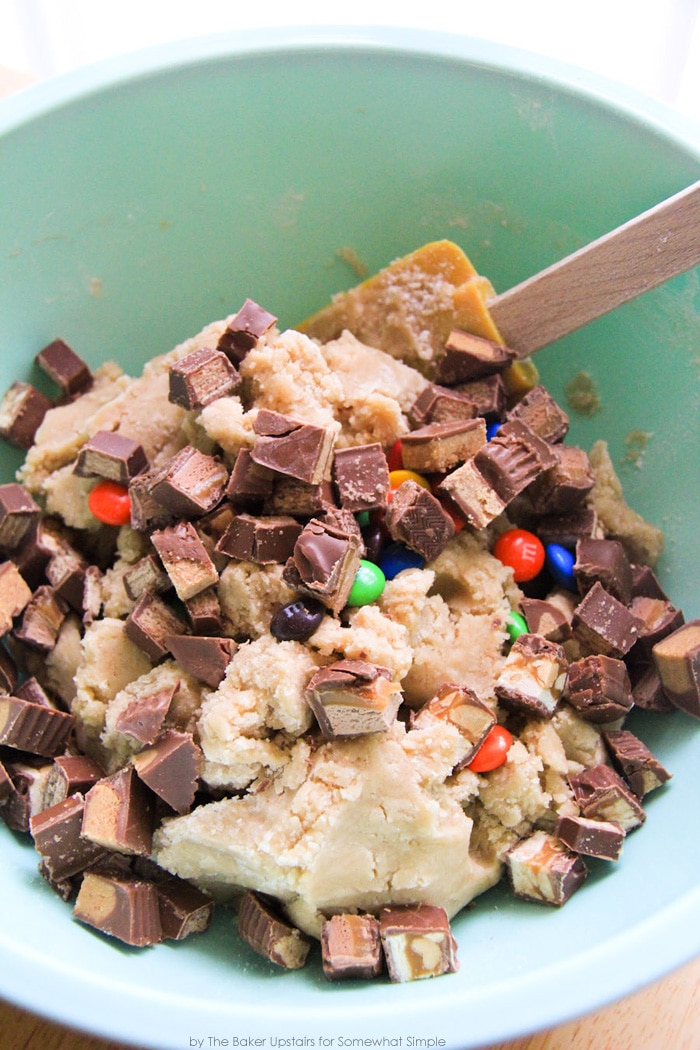 These blondies are so easy to make (you don't even need a mixer) and they taste great too! I also think they're fun to look at, with all the different candy pieces in them. They're fun to make all year round too! If you don't have Halloween candy, you can use pretty much any kind of chocolate you've got, and they will still turn out great. Enjoy!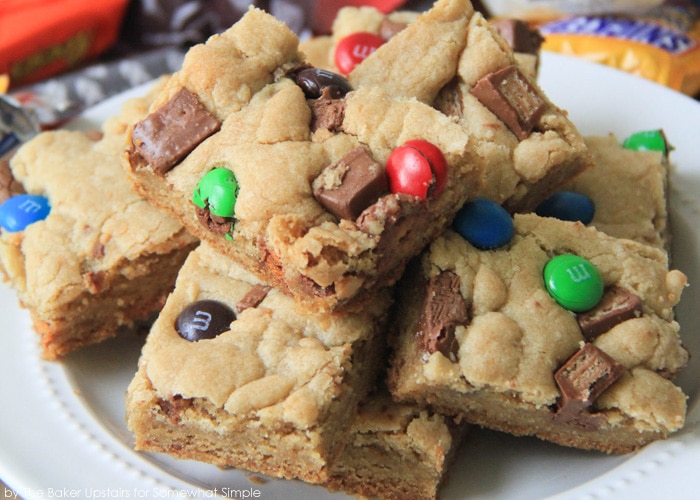 Candy Bar Blondies
INGREDIENTS:
12 tablespoons butter, melted and cooled
1 cup brown sugar
1/2 cup sugar
1 egg + 1 egg yolk
2 teaspoons vanilla
2 1/4 cups flour
1 teaspoon baking soda
1/2 teaspoon salt
2 cups chopped candy bars, any variety
DIRECTIONS:
Preheat the oven to 325. Line a 9 x 13 baking dish with parchment paper or spray with cooking spray.
In a large bowl whisk together the butter, brown sugar, and sugar until smooth.
Add the egg, egg yolk, and vanilla, and mix until smooth. Add the flour, baking soda, and salt, and mix until just combined.
Fold in 1 1/2 cups of the candy bars, being careful not to crush them. Spread the mixture in the prepared pan and sprinkle with the remaining candy bars.
Bake 24-28 minutes, or until just golden around the edges. Let cool before slicing and serving.