Hi there. It's Aimee from Like Mother, Like Daughter, and I am so excited to be part of the foodie team here at Somewhat Simple and share this amazing white chocolate chip biscoff blondie recipe with you!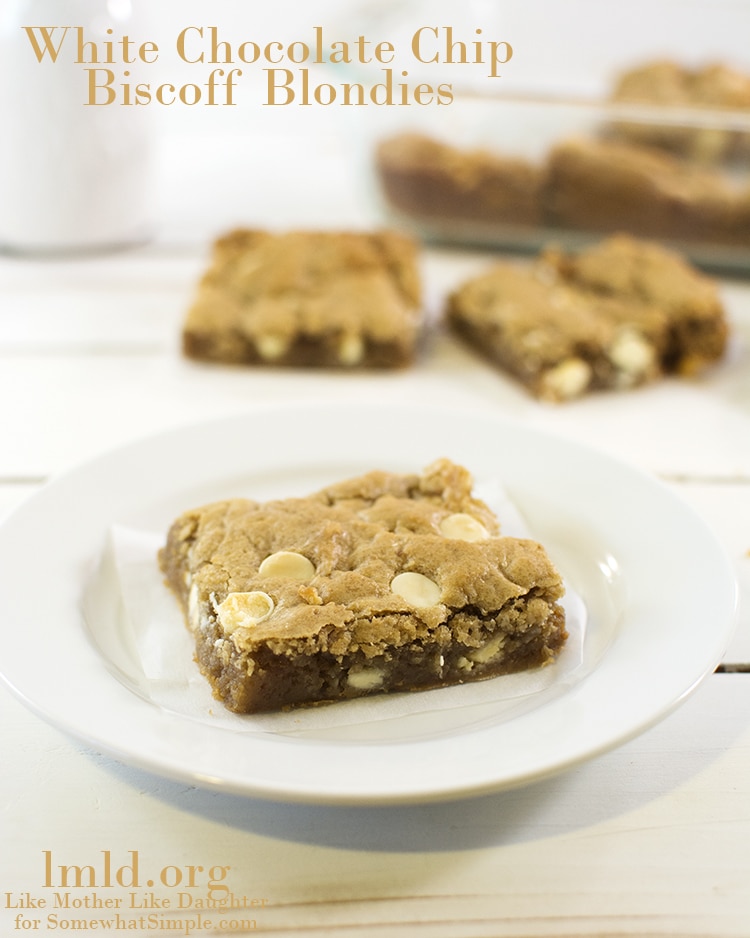 This is my first post over here, so if you haven't read about me on the team page then here's a quick run down. My blog is called Like Mother, Like Daughter because my mom and I both post over there. We mostly share our favorite recipes, along with other food related things, as well as a few bites of our real life too. In my free time I like to go camping, hiking, fishing, take pictures, running, but mostly just spend time with my husband and our dog – and in just a few short weeks our first baby will join the family too! (Hopefully sooner rather than later).
I think I was one of the last people to jump on the Biscoff spread bandwagon. I had of course tried Biscoff cookies on our flights across the country to visit family, but not until this last Christmas did I try Biscoff spread. I was immediately sold on it. I mostly like just eating it by the spoonful, but its really great for dipping apples, graham crackers and more. And of course its great for this recipe too.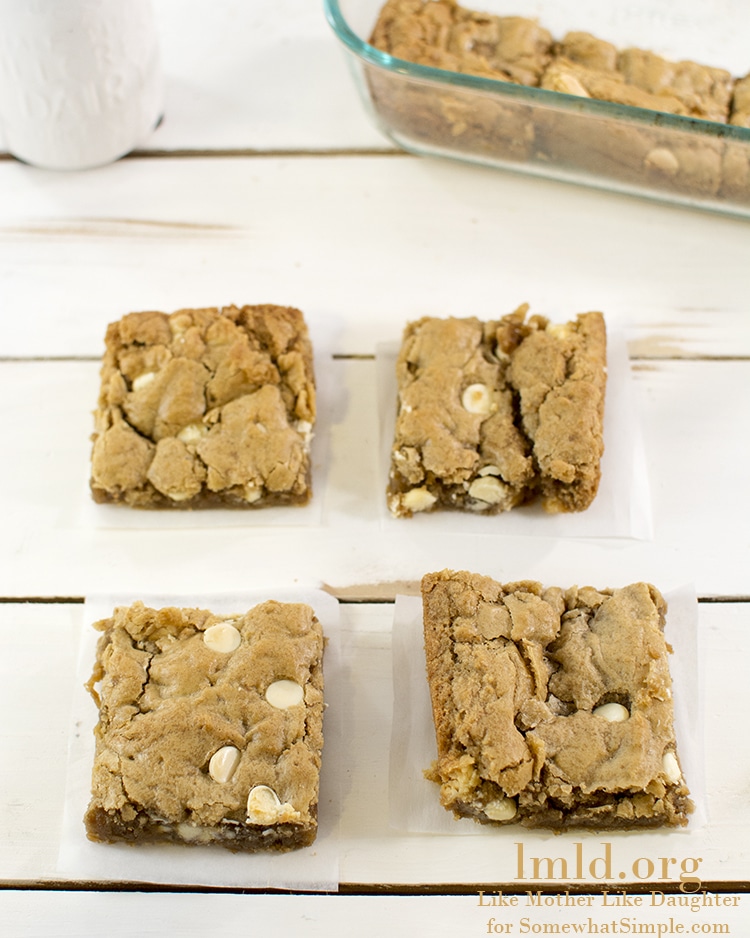 I know you're really here for the recipe anyway, so without further adieu:
White Chocolate Chip Biscoff Blondies
1/4 cup butter (1/2 stick), softened
1 cup brown sugar
1/2 cup Biscoff spread
1 large egg
1 tsp vanilla
1 cup flour
1/2 tsp baking powder
1/4 tsp salt
1/2 cup white chocolate chips
1.Preheat your oven to 350 degrees. Prepare an 8×8 baking pan with nonstick spray. Set the pan aside.
2. Combine your butter and brown sugar in a large bowl and cream together.
3. Add in your Biscoff spread and stir until well mixed.
4. Add in your eggs and vanilla and stir together.
5. Add in all your dry ingredients, your flour, baking powder and salt and mix them into the batter.
6. Dump in your white chocolate chips and mix in as well.
7. Pour your batter into your prepared baking pan and push the batter to the edges and spread evenly using a rubber spatulala.
8. Bake in preheated oven for about 25 minutes, or until edges are golden brown and an inserted toothpick comes out clean.
9. Allow to cool slightly before cutting and serving.
Enjoy these delicious biscoff and white chocolate blondies with a large glass of milk!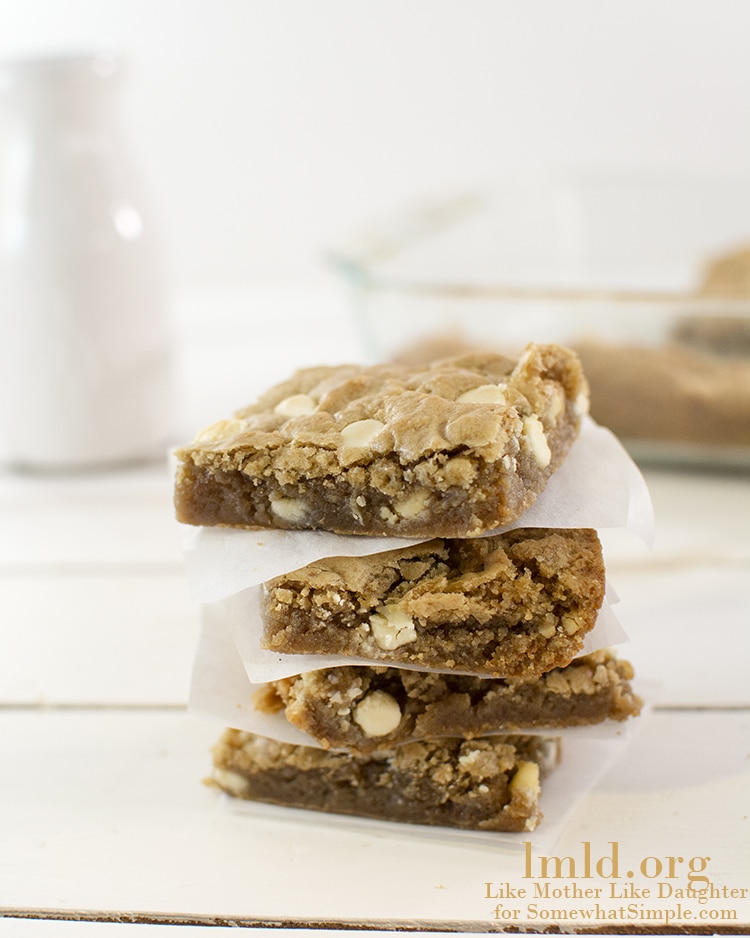 And if you like these delicious biscoff blondies, you'll also love these recipes on our site too!
Reeses Pieces Peanut Butter Blondies – These blondies are full of that rich peanut butter taste that I know you all love.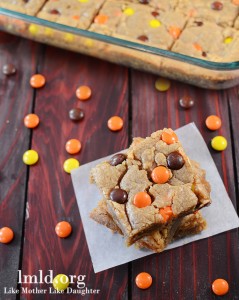 Mini Cadbury Egg Blondies – I know some of you have leftover Easter candy and this is the perfect thing to make with it.