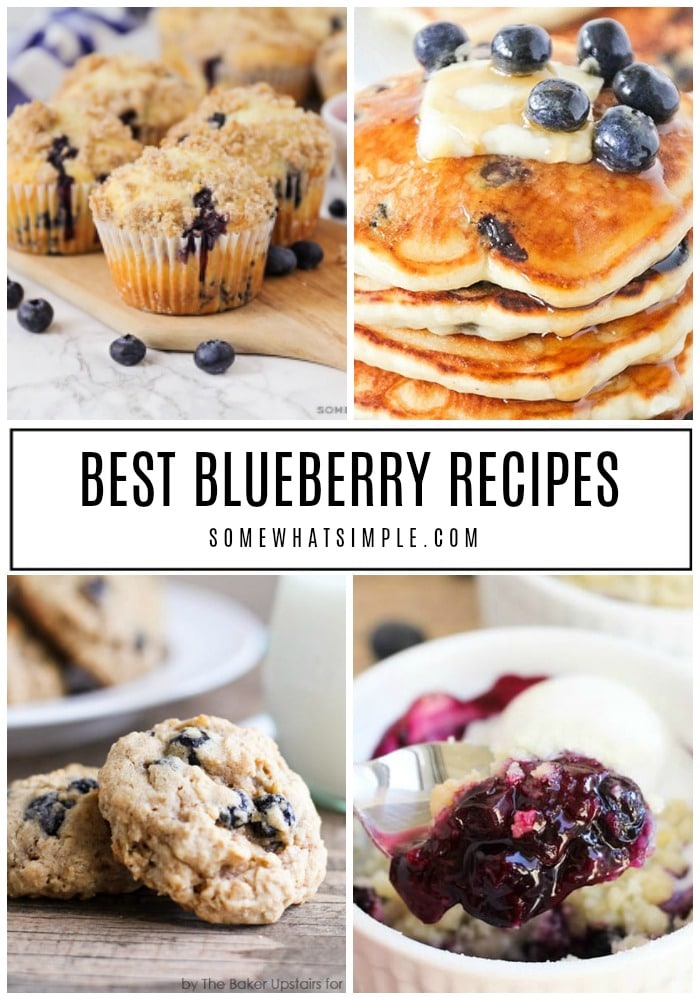 From cobblers and cookies to smoothies and sweets, here are 25 of our favorite blueberry recipes that are simply delicious!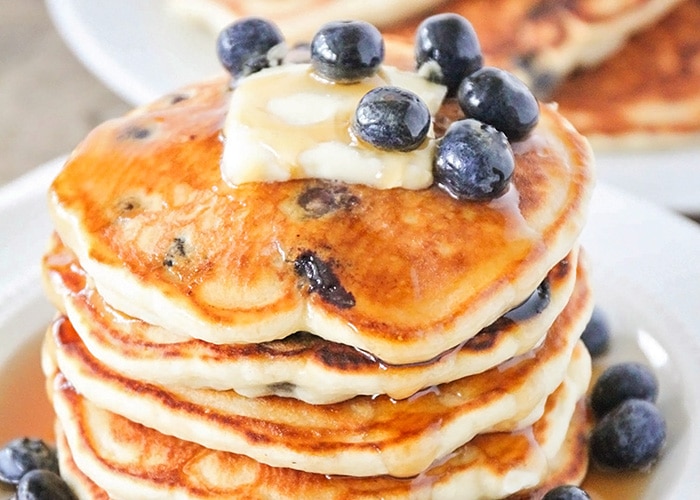 The Best Blueberry Recipes
Blueberry season is in full swing and I just picked up a huge case of them at my farmer's market for $2!!! Even though I could probably eat them straight from the container, it's always fun to make something delicious! Here are 25 delicious blueberry recipes to inspire your next blueberry baking endeavors. 🙂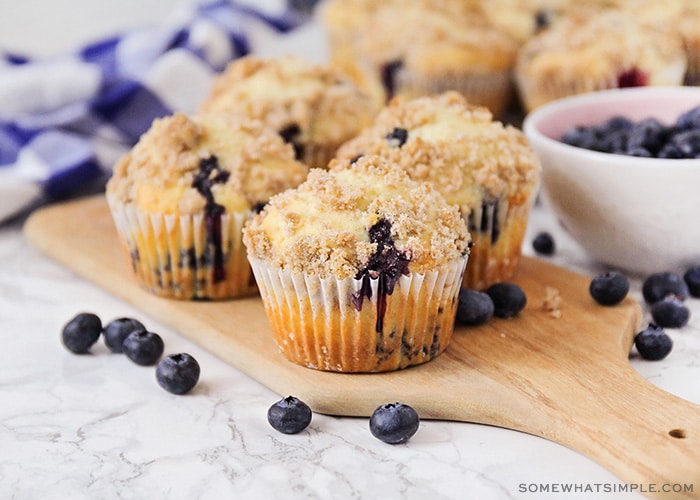 Blueberry Muffins
1. Made with fresh blueberries and a crumb topping, these Homemade Blueberry Muffins are so soft and sweet you'll think you just picked them up from the bakery.
2. Lemon Poppyseed Muffins are light, fluffy and perfectly sweet! They have just the right amount of tartness from the lemon zest and the blueberry glaze will knock your socks off!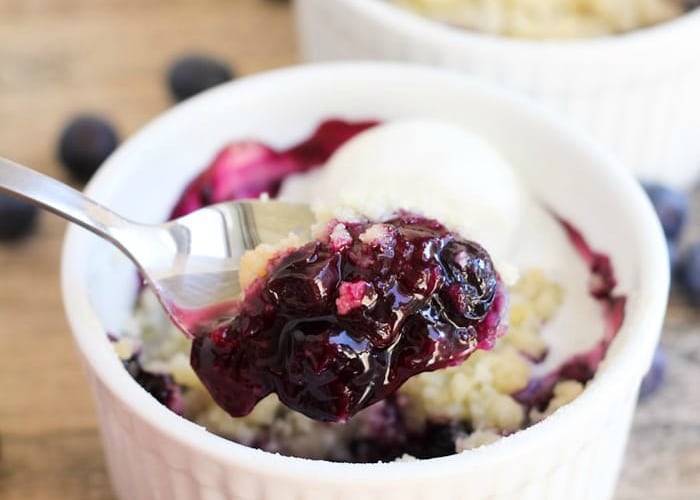 Blueberry Cobbler + Crumble
3. This Blueberry Crumble is the perfect dessert for summer. It's full of juicy blueberries and topped with a rich buttery streusel, plus it's quick and easy to make!
4. An Easy Blueberry Cobbler recipe that is quick to whip up and serves a crowd! || From Pint Sized Baker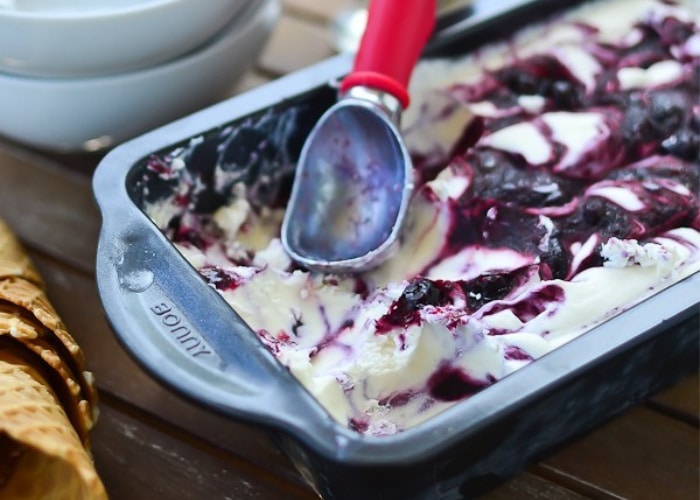 Blueberry Ice Cream
5. Creamy-smooth ice cream with thick swirls of tangy blueberry sauce, this Homemade Blueberry Ice Cream is made without churning. || From Just Putzing
6. Creamy Blueberry Dreamsicles are made with fresh blueberry and rich coconut swirled together with the juice of a lemon! || From Chef This Up
Blueberry Smoothies
7. Filled with fresh fruit and other simple ingredients, this Blueberry Pomegranate Smoothie recipe is a delicious way to get your vitamins.
8. This Blueberry Smoothie Bowl is the perfect start to your morning! Filled with greek yogurt, bananas, and blueberries and so simple to make! || Blackberry Babe
9. Made with delicious blueberries, walnuts, coconut milk, and peach, this blueberry coconut smoothie will leave your taste buds craving for more. || From Reel and Vibrant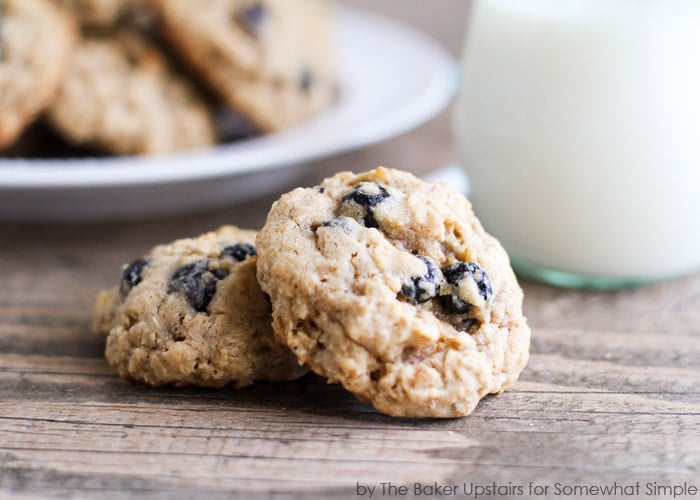 Blueberry Desserts
10. Blueberry Cobbler Cookies are soft and chewy, just slightly crisp around the edges, and studded with delicious sweet blueberries!
11. These easy Blueberry Galettes are way easier to make than pie, and they taste AMAZING!
12. Want to make the most moist and fudgy brownie ever? One-Bowl Blueberry Brownies aren't overpowered by the blueberry tastes, but those delicious berries definitely add a level of moisture that's beyond compare!
13. No-bake Lemon and Blueberry Tartlets are deliciously refreshing! Packed with citrus goodness and topped with juicy blueberries, these tablets create one amazing Summer dessert!
14. This recipe for Blueberry Crumb Bars is something I make at least once every blueberry season. This recipe is quick & easy to throw together and it is a great recipe to get your kiddos involved.
15. These soft and cakey Blueberry Muffin Cookies are completely irresistible! || From Sally's Baking Addiction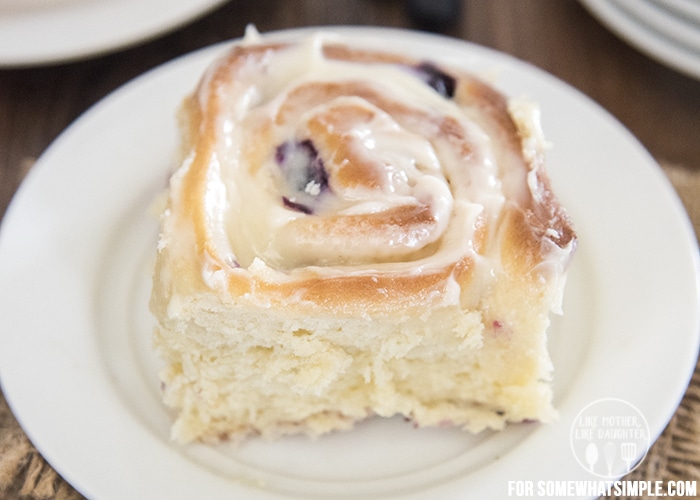 Blueberry Breads
16. The best blueberry sweet rolls recipe EVER! A fluffy roll bursting with juicy berries topped with a cream cheese frosting that is to die for!!
17. This Blueberry Lemon Bread is delicious for a breakfast, brunch or a filling snack. Eat it alone or smear on some butter…..any way you eat it, it's going to be delicious!
18. This recipe for Blueberry Greek Yogurt Donuts is simply amazing!
19. This Blueberry Honey Butter recipe is the perfect addition to… well, everything.
20. This tender Blueberry Coffee Cake topped with a crunchy cinnamon streusel is what dreams are made of! || From Once Upon a Chef.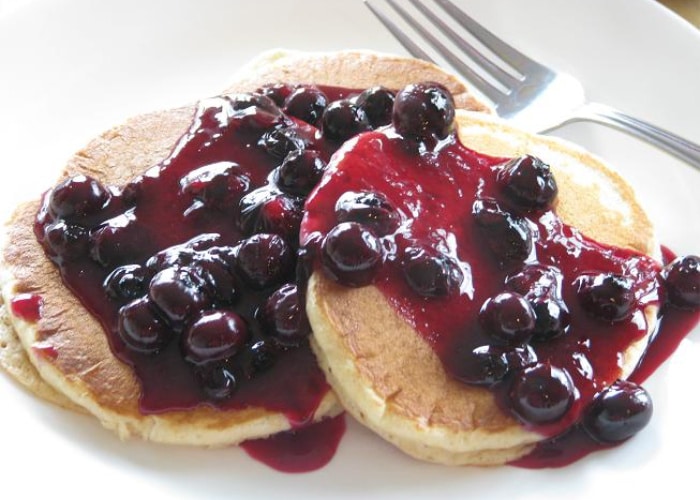 Blueberry Breakfast Recipes
These Blueberry Lemon Pancakes are so light and fluffy, and bursting with juicy blueberries!
These Lemon Blueberry Scones are so light and tender, and so easy to make!
Quick and warm Blueberry Pancake Sauce might be the best blueberry recipe I've ever tried! || From Gluesticks
Quick Warm Blueberry Pancake Sauce from Gluesticks
These Blueberry Crepes with Chocolate Sauce are easy, fast, and versatile. || From The Daily Meal
Blueberry Granola Bars are packed with goodness! Crunchy almonds and flax seeds, sweet blueberries and chewy coconut. They take only a few minutes to mix up, and are incredibly easy to make!